Klang Valley steamboat frenzy
Coming from Malaysia, you would be more than acclimated to the two seasons we have to offer: blisteringly hot or exceptionally wet (picture heavy downpours on a daily basis). When the weather is extremely hot and humid, we can only think about having cold showers and ice-cream. Rain however, brings out cravings we would never dream of having when the scorching heat is bearing down on us.
Only a few meals comes to mind, but one in particular stands out from the rest; steamboat has been a go-to meal for many Malaysians who have taken the liberty of wanting to pay to cook their food instead of having the kitchen staff do it (we're oddballs like that).
Here are 10 best places to have a steaming pot of steamboat, especially on those cold, rainy days!
1. Popo Steamboat & BBQ Cafe
For a simple yet wholesome steamboat meal, Popo Steamboat & BBQ Café is the right choice for it. With majority of their seating outdoor with plenty of tents for shelter and pendant light bulbs, Popo Steamboat gives off a very homey and intimate vibe for their customers.
Although they do not have many soups to begin with, Popo allows you to split the pot to have two different soups at once for greater variety.
Their seafood items are fresh and pretty generous with their portions, allowing you to come with an empty stomach and leave with a bloated one.
Address: Jalan 7/32a, Tsi Business & Industrial Park, 52000 Kuala Lumpur, Wilayah Persekutuan Kuala Lumpur, Malaysia
2. Ho Ho Steamboat Restaurant
Since their inception in 1999, Ho Ho Steamboat Restaurant have slowly but surely made a stand as one of the best steamboat restaurants around. Their seafood is exceptionally fresh as it is mostly sourced from Pulau Ketam for maximum freshness.
Their homemade clear soup base cannot be found anywhere else as it is part of the founding family's secret recipe so if you were to have any cravings, Ho Ho Steamboat is the only place to satisfy it.
The worst part of having steamboat for dinner is the long wait as you will not only have to wait for the soup to boil but for your food to be cooked once the soup is done. Ho Ho Steamboat recognised this problem and solved it instantly with BBQ chicken wings to keep you pacified while you wait.
Another problem most steamboat lovers have is the amount of MSG that is used when making the soup. That isn't the case for Ho Ho Steamboat as they have kept the usage of MSG to the absolute minimum so you won't be parched even after finishing an entire pot or two.
Address:
67, Jalan Segambut, Taman Segambut, 51200 Kuala Lumpur, Wilayah Persekutuan Kuala Lumpur, Malaysia
No. 19, Jalan Radin Anum Satu, Bandar Baru Sri Petaling, 57000 Sri Petaling, Federal Territory of Kuala Lumpur, Malaysia
3. Yuen Steamboat Buffet Restaurant
First opened in 2005 when they were still located at Sunway Mentari, Yuen Steamboat Buffet was and still is a great hit with its customers due to its wide selection of ingredients and ice-cream buffet (how can anyone say no to that?!)
Although they only provide two choices when it comes to broth with the usual chicken stock and spicy tom yum, that is more than enough as the broth is what makes people keep coming back for more. One item in particular that stands out is their honey-glazed chicken wings which will run out in a matter of seconds. Be prepared to use a plate or two or three to snap up these bad boys when they exit the kitchen and onto the buffet table.
Another thing that makes Yuen stand out from the rest is the refill time customers would have to wait when they've run out of ingredients, which is close to nothing. The same can also be said once the food is refilled as people would be crowding around the buffet table, ready to grab everything they see, even going so far as to use their plates to scoop up ingredients instead of the required tongs they've set aside for us to use.
It may sound like a scene out of a B-rated movie, but that is all part of the Yuen Steamboat Buffet experience.
Address: Zenith Corporate Park, Kelana Jaya, Malaysia
4. Village BBQ Steamboat
Whoever thought about having steamboat and BBQ together must have either been a genius or was not looking forward to his next doctor's appointment.
At Village BBQ Steamboat, you can have the best of both worlds!
With plenty of choices when it comes to fresh seafood as well as BBQ meats, Village BBQ Steamboat has it all. Their wide selection will make your mouth salivate even before you throw them into the pot or onto the grill. There are also plenty of fresh vegetables to choose from to give your soup the added kick and flavour.
There are also plenty of dried noodles to choose from depending on your preference and the flavour of broth you pick. Not to forget, there is also an ice-cream buffet for anyone wishing to end their meal on a sugar high!
Address: Zenith Corporate Park, Kelana Jaya, Malaysia
5. Citarasa Seafood Market Steamboat
Have you ever been to a market-themed restaurant where you get to pick your food, based on how it looks in real life instead of how it looks on the menu? At Citarasa Seafood Market Steamboat, you can do just that!
Citarasa Seafood Market also serves up fresh seafood like oysters, crabs, fish, and prawns. They also serve freshly sliced sashimi for Japanese food enthusiasts who need their daily sustenance.
Instead of choosing a set meal from the menu (which you can still do), Citarasa allows you to 'shop' around its market corner to choose which food items you would like to have with your steamboat. You can also boil your own broth as they also have soup-based ingredients for you to experiment with if you're already bored of the typical chicken stock or spicy tom yum.
Address: NSK Trade City, L 01, L 02, Jalan 1/127, Wilayah Persekutuan, 58200 Kuala Lumpur, Malaysia
6. Happy City Steamboat
When it comes down to how fresh your seafood is, Happy City Steamboat is the place you would want to be.
Happy City comes with a variety of broths to choose from. One broth in particular that stands out is their Drunken Pot where the flavours and sweetness of Chinese herbs are extracted to give a great soup base for your steamboat.
If you want to gauge on how fresh the seafood is, there is a simple way of doing so. Take a good look at the various fish tanks they have housing plenty of live seafood just waiting to be devoured and that's pretty much all the assurance you need.
Address: Jalan 7a/62a, Bandar Manjalara, 52200 Kuala Lumpur, Wilayah Persekutuan Kuala Lumpur, Malaysia
7. Pumpkin Garden Steamboat
If the name of the restaurant didn't already give you some idea, yes, Pumpkin Garden Steamboat restaurant is famous due to their pumpkin broth which has become somewhat of a sensational delight for many of their customers over the years.
What makes Pumpkin Garden unique from the rest is the fact that you will not have to do your own cooking as they will handle it for you. So instead of worrying whether you have under- or over-cooked your food, you now only have to worry about what to talk about with your friends and family (which is sometimes a great obstacle as well).
The waiters there are also more than familiar with what you should put into the pumpkin soup first and what to put in last to make the most of this culinary experience. Be sure to head there with an open mind as well as stomach as it will definitely be different from any other steamboat you've ever had.
Address: Jalan Lombong, Off Jalan Cheras, Kuala Lumpur, 56100 Kuala Lumpur, Wilayah Persekutuan Kuala Lumpur, Malaysia
8. Coco Steamboat
Easily one of the oldest steamboat restaurants around, Coco Steamboat's rise to fame was its pork bone soup which is still very popular amongst its regular and new customers. Each and every pot of pork bone soup they serve out is paired with a big piece of pork bone to keep the flavour intact.
The soup itself also consists of yam, turnips, white cabbage, deep-fried bean curd, and various other herbs and spices for an impactful and savour flavour that you can't find anywhere else.
Their fresh seafood items go very well with the soup as you will get a taste of the pork even when eating items like fish or prawns (because, why not?!).
Be sure to head there early as the queues can last up to at least 30 minutes or longer.
DISCLAIMER: Coco Steamboat is non-halal.
Address: Batu 4 3/4, 1,, Jalan Klang Lama, Taman United, 58200 Kuala Lumpur, Wilayah Persekutuan Kuala Lumpur, Malaysia
9. Damansara Village Steamboat Restaurant
Many of you may or may not have heard of Patrick Teoh who is not only an actor, but also a radio deejay for BFM (The Business Radio Station) as well as a stand-up comedian. Known as the 'Voice of Malaysia' due to his charm and personality, it's no wonder Damansara Village Steamboat Restaurant is such a huge success, oozing the same amount of charm and personality as the owner.
Its open-air concept for dining on delicious steamboat is a huge hit with the customers as they will be surrounded by lush greenery as well as a throwback to the past with their nostalgic décor.
The soup base to look out for is their herbal soup which is extremely popular amongst the regulars here. Although you would have to fork out extra for it, it is definitely worth the money. The soup not only goes well with their exceptionally fresh seafood, but is also good when drunk on its own.
Take a step back from the hustle and bustle of the city life and bathe yourself in the calm and peaceful tranquility that is this Pulau Ketam-style restaurant.
Address: 1067, Jalan Jenjarum, Taman Sea, 47400 Petaling Jaya, Selangor, Malaysia
10. Stadium Negara Restaurant
How awesome is it that you would get to dine in the national stadium?! If that sounds too good to be true, it's because it is. Stadium Negara, which literally means National Stadium, is not located anywhere near it anymore as it relocated years ago to the heart of KL which makes it easily accessible.
Stadium Negara Restaurant is what you would call a hipster restaurant (not because of its décor or fancy coffees with pretentious names), but because their style of cooking which went out of style like mullets.
Instead of the usual gas fires that most restaurants use to cook steamboat, Stadium Negara uses charcoal burners to cook their steamboat, giving it a more rustic look as well as giving the soup a better and more different taste.
Aside from their fresh seafood ingredients, Stadium Negara is also famous for their grilled meats like char-grilled squid and grilled chicken wings in particular.
For a one-of-a-kind steamboat meal, be sure to check them out and see for yourselves.
Address: 2, Persiaran Lidcol, 50450 Kuala Lumpur, Wilayah Persekutuan Kuala Lumpur, Malaysia
Hotpot in Klang Valley all day long
Have we missed out on your favourite steamboat places to visit in the Klang Valley? Do let us know in the comments section below!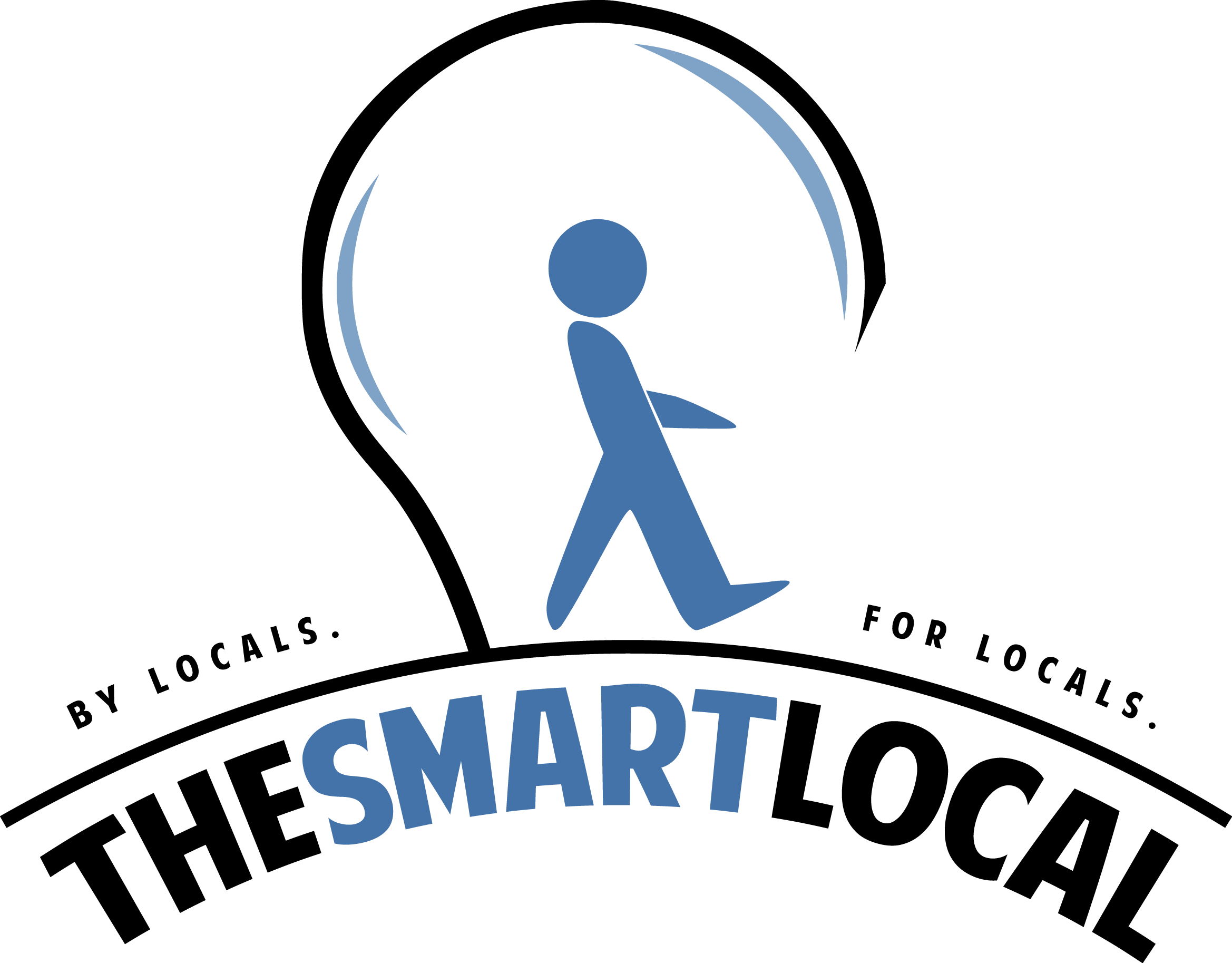 Drop us your email so you won't miss the latest news.