Sneaker customisers in Singapore
If you've been called "basic" before and want to spice up your footwear game, then welcome to this article.
It's all about sneakers these days. From Yeezys to Supremes, the streets seem to be filled with the same few kicks. Yes, they are cool and fashionable. But if being on the bandwagon with a million other people makes you feel like you are losing your individuality, here are some sneaker customisers you can hit for an yeezy peasy way to level up your street style.
1. TK Customs – quirky painted designs
Image credit: @tk.customs
Toys R' Us Yeezys are something you can never, in your life, find on the Adidas shelves. If you have a taste for the quirky – think CNY roosters and Nyan Cats on your shoes – then hit up TK Customs.
Founded just four years ago, and comprising of 5 local sneaker artists, this brand has shot up in popularity quickly and has already expanded to shipping their creations worldwide.
Image credit: @tk.customs
Even zoomed up close you can see the precision in the paintwork, reflecting the amount of time and effort put into customising each shoe – the artists layer up on each area of paint at least 3 to 5 times! Fit for the 'gram, check.
Price: $200-$300
Website
Instagram
2. Mr Sabotage – military-meets-punk designs
Image credit: Sabotage
If you are a secret rebel, this one's for you. Mr Sabotage, also known as SBTG, is the OG of Singapore's local sneaker customisation industry and founder Mark Ong has earned worldwide fame with his work.
He is the man who has designed hypebeast shoes for celebrities like Linkin Park's Mike Shinoda and basketballer Kobe Bryant – yeap, wow – and collaborated officially with big brand names such as New Balance, Asics and Puma.
Image credit: Sabotage
Designs by his hand are mostly military-themed with a touch of punk-rock street style inspired from his skateboarding experiences. So shoes here are the epitome of badass, and definitely make a strong statement.
Image credit: Sabotage
From low commitment customisations for people who are just dipping their toes in for the first time, to extravagant makeovers for the sneakerheads, the shoes from SBTG offers something for everyone with a wide price range of US$110 (S$145) all the way to US$650 (S$860).
P.S. Stand to win a pair of SBTG-customised Nike Air Force 1s when you use the DBS Live Fresh Card. Read to the end to find out more!
Price: from $145
Website
Instagram
3. Innovated Elemental Designs (IED) – Star Wars shoes
Image credit: @i.e.d.customs
Heads up, Star Wars fans! You can now own a pair of sleek Yoda and R2D2 Adidas NMDs from this sneaker customiser.
R2D2 NMDs with custom-made leather tongue labels. Image credit: Innovated Elemental Design
Popular throughout Asia, these designs are. #catchthatreference
So y'all might be proud to know that the founder of IED, James Dycoco, received his art education locally at the Nanyang Academy of Fine Arts (NAFA). He shifted his base from Singapore to the Philippines recently, but don't worry – the label does international shipping.
Image credit: @i.e.d.customs
Great Star Wars shoes aside, IED specialises in bold looks which are often on extreme ends – either monochrome or popping, primary colours. Make sure to watch out for their colour block designs if you are looking for a pair of vibrant shoes to jazz up your style.
Price: ~US$220 (S$290)
Website
Instagram
4. Kristal Melson – artistic abstract patterns
Perfect for the artsy fartsy peeps out there, there's no better way to make your shoes one-of-a-kind than with a touch of surreal, abstract painting.
Designed by bona fide artist and local designer Kristal Melson, these sneakers are decorated with pretty lines and swirls – all with a light touch. And the sneakers that go under her brush become a work of art. Who knew that a sporty pair of Nikes could be transformed into something so classy?
Image credit: Straatosphere
These are available only by commission requests via email; so it's hard to obtain but hey, that just makes it more valuable in the sneakerhead world.
Price: Depends. Based on commissioned design.
Email: kristal.melson@gmail.com
Website
Instagram
5. VelvetHoop Customs – embroidery patterns
Image credit: @velvethoopcustoms
If painted shoes aren't your thing, there's still another way to upgrade your sneakers from basic to better. Yep, these textured kicks from Velvet Hoop Customs will be your next go-to shoes.
On top of them being comfy, these are decorated with gorgeous embroidery patterns that'll have you whipping out your phone to 'gram them immediately.
Image credit: @velvethoopcustoms
With these unique designs, we'd bet you'd never have another shoe-mix-up the next time you have to leave them on the shoe racks outside.
Price: from $280
Website
Instagram
6. People's Champ Shop – Japanese-style designs
Image credit: @peopleschampshop
People's Champ Shop is for those who're looking for Japanese-style designs and patterns. The designs are intentionally customised to fit perfectly with the original factory cut, so the resultant sneakers look both elegant and laid back.
Converse Chuck Taylor 'Nippon Great Wave'. Image credit: @peopleschampshop
One notable work is the Nippon Great Wave that takes inspiration from the painting of The Great Wave off Kanagawa. White sneakers, yes; but they're upgraded beyond the regular pair everyone else has!
Note: Demand for the shoes are overwhelming so orders have been closed at the moment. Keep a lookout on IG if you want to be one of the first few to snag their new releases!
Price: from ~$215
Instagram
7. Enchanted.inc – affordable cartoon designs
Image credit: Enchanted
Not all customised shoes have to be a splurge. For those into cartoons and pineapples, Enchanted can help you get your dream kicks from an affordable price of $49.90.
Their other designs include ombre and galaxy print – great for all the Tumblr girls out there.
Image credit: Enchanted
If you want it even more personalised, Enchanted offers calligraphy works as well so you can get your name on there for a truly one-of-a-kind design. It's the perfect gift for friends too.
For shoppers who spend more than $50, great news – you will save even more on free registered shipping!
Price: from $49.90
Website
Instagram
8. The Customs Lab – pop-up shoe customiser
Image credit: Sneakest
Held twice a year in January and July at Suntec City, The Customs Lab is a sneaker sales and customisation event where you get to add laser engraving, patches of embroidery or stencilled texts to the kicks you purchase at the event.
Image adapted from: The Social Foot
Initiated by The Social Foot, a multi-label sneaker shop, you're sure to find a range of hypebeast shoes to choose from and then DIY to your liking on the spot.
Price: NA
Website
Stand a chance to win Mr Sabotage sneakers and G-Shock watches
These Nike Air Force 1s can be yours. Image credit: @stbg_official
If you like these kicks that you see, we have a new lobang for you. Mr Sabotage (aka no.2 on this list) is giving away 100 pairs of customised Nike Air Force 1s to the top DBS Live Fresh Card spenders from now till end March!
Image credit: DBS Live Fresh
But even if you aren't a big spender, there're still swag deals to score. Just spend a minimum of S$50 with your DBS Live Fresh Card and you stand to win some serious arm candy – 1000 limited-edition G-Shock watches are up for grabs!
Earn cashback with DBS Live Fresh Card
We know that shopping is an addiction, so get at least some of that cash back when you drop dough on yet another pair of kicks – or whatever you buy online.
Yep, just sign up with the DBS Live Fresh Card from now till 31 March, and you'll get additional 5% cashback for the first 6 months, bringing it to a very decent 10% cashback* on all your purchases.
This deal applies to Visa payWave purchases as well.
Image credit: Visa payWave
Existing DBS Live Fresh Cardmembers, you aren't forgotten. You'll enjoy 5% cashback* on online shopping, Visa payWave purchases and 0.3% for all other things you spend with the card!
There's also another perk – as the DBS Live Fresh card is the official card for Ultra Singapore 2018, you can score tickets at these ULTRA-BEST prices!
DBS Live Fresh Cardmembers: 2- Day Combo General Admission Ticket: S$155 (U.P S$260) + FREE upgrade to PGA + 1 FREE drink!
Other DBS / POSB cards: 2- Day Combo General Admission Ticket: S$155 (U.P S$260) + 1 FREE drink!
More info here.
*With min. spend of S$600 monthly. T&Cs apply
---
This post was brought to you by DBS Live Fresh Card.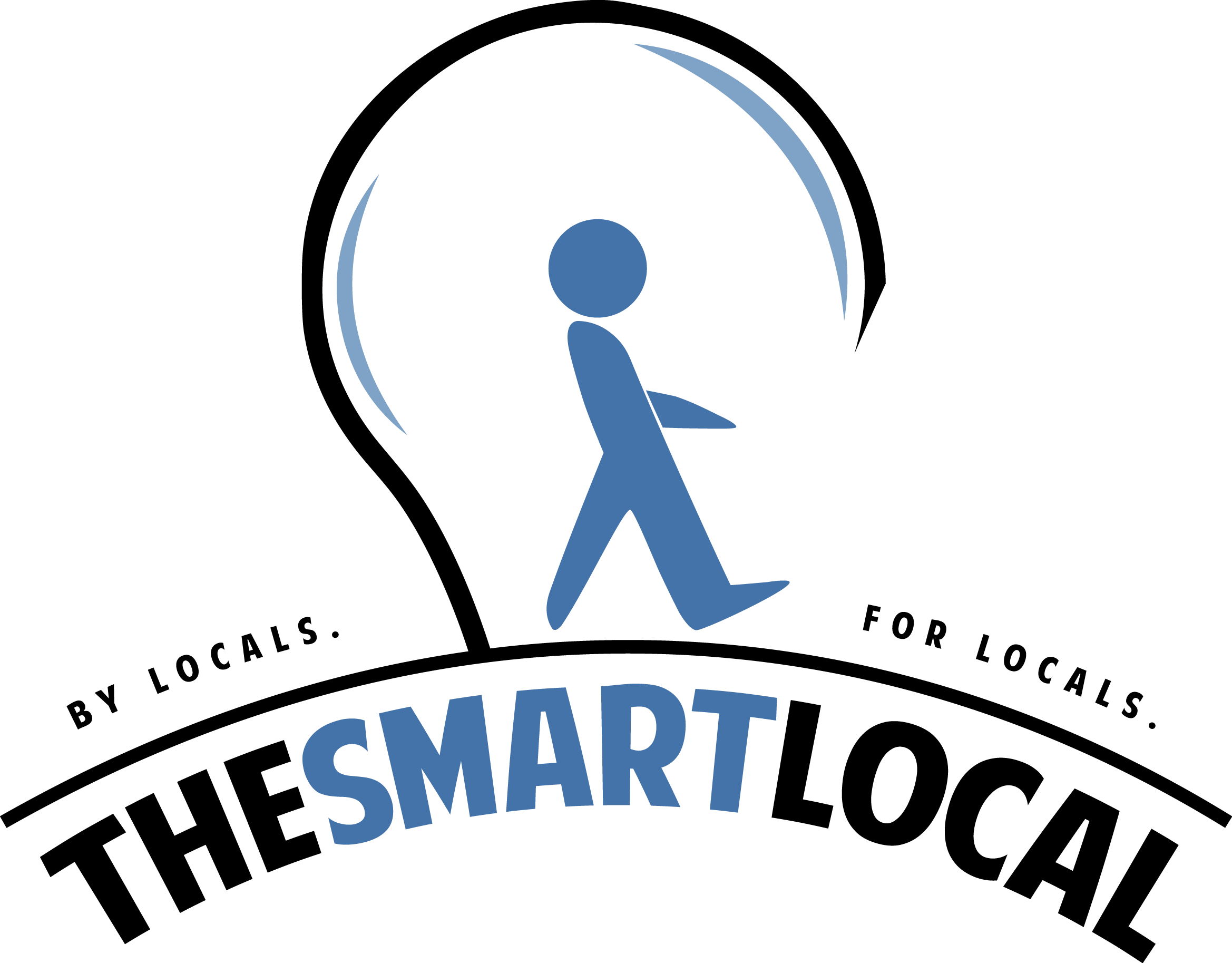 Drop us your email so you won't miss the latest news.