A Tale of Two Singaporean Food Heritages
Adapted from source: @faridabrazfa
My parents have many-a-times pointed at old hawker stores and kopitiams, reminiscing the food that fueled their younger days. Many have relocated or been demolished for redevelopment, others have retired with no-one to carry on their legacy.
Soon, it might just be my turn to end up rattling off a list of cafes and grub about as timely as chewing gum and smooth MRT rides – I'm gutted just envisioning it. We Singaporeans must band together to protect our hawker heritage, one veteran at a time. Here are 14 OG hawker stalls from your grandparents' time, still standing.
1. Keng Wah Sung Coffeeshop (Since 1944)
Source: @eileenongxt
Keng Wa Coffeeshop has been toasting up the OG Singaporean Eggs Benedict for over 70 years. Run by 4th-gen Mr Wee, this surviving establishment may very will be one of the first to put butter to kaya to bread. These days, Balinese coffee beans are roasted on premise, and you're free to pick how chao da (burnt, or 'doneness') you wanzt your toast. Fancy AF.
$0.70 will get you a crusts-on sandwich generously slathered with their homemade Hainanese kaya (available bottled, too) and butter slabs so thick, you probably should that kopi gu you a miss.
Address: 783 Geylang Road, Singapore 389672
Opening hours: Daily 6am to 12am
2. Hai Kee Char Kway Teow (1967)
I don't exercise. But for CKT, I'd sign up for a lifetime gym membership.
Good ol' greasy, calorie-laden flat rice noodles that's both sweet and salty, and works wonders for hangovers. Each plate of Hai Kee's has its own distinctive wok hei – fried one serving at a time, the kway teow remains moist and garnished with lots of love. Queues are to be expected.
Ingredients are kept traditional without prawns, fish cake, or lup cheong. One-man-show Mr Loh has nearly 50 years of experience under his belt, so you can bet he'll wok the wok.
Address: Telok Blangah Crescent Food Centre, 11 Telok Blangah Cresent #01-102, Singapore 090011
Opening Hours: Monday to Saturday, 5pm – 10pm
3. Zam Zam (1908)
While you were busy chowing down on the latest truffle-drenched cafe grub in the Arab Street enclave, this century-old stalwart pan-fries and folds their signature murtabak, filled with mutton, chicken, beef, venison, or sardines, for generations of diners and tourists alike.
To put it in perspective, David Marshall was born in 1908. Yup, that old.
Still touts are scattered outside the restaurant herding customers in. Ordering a murtabak ($8) or biryani ($6.80) grants you access to the second floor; otherwise, brave the heat as you dig into their sumo-worthy portions. Here's to another century!
Address: 697-699 North Bridge Road
Opening Hours: Daily 8am to 11pm
Contact: 6298 6320
4. Nam Seng Noodles and Fried Rice (1958)
Source: @seanwongzw
Madam Leong of Nam Seng, affectionately known as 'Ah Mah' to long-time patrons, takes #retirementgoals to a whole new level – by not retiring. At 87, this char-ismatic old lady has seen Nam Seng transform from dingy corner stall adjacent to the old National Library to the modern, iconic CBD pre-war shop lot where it stands today.
Source: @sgfoodsteps
Their traditional soya sauce and sesame oil-based wonton mee is a big, heady whiff of nostalgia. This nostalgic noodle shop could very well be where your parents used to paktor – and now you can, too!
Address: Far East Square, 25 China Street #01-01, Singapore 049567
Opening Hours: Mon to Fri: 8.00am – 8.00pm, Sat: 8.00am – 3.00pm (Closed on Sun & PH)
5. Sin Kee Famous Chicken Rice / Uncle Chicken Rice (1971)
Source: @thefatchemist

Bear with me, this backstory gets a little confusing.
So this is the famous Sin Kee Chicken Rice, originally from the now-demolished Margaret Drive Food Centre. It's also the same Sin Kee whose recipe recently got sold for a whopping $42,800 + compulsory hands-on training at Uncle Chicken Rice, which is run by one of the late Mr Leong's sons, Niven. Younger son Benson once helmed Sin Kee Famous Chicken Rice at Mei Ling Food Centre, now relocated to Holland Drive after his short stint at Uncle Chicken Rice. Oh, and then there's Sin Kee Chicken Rice at Commonwealth managed by ex-employees.
Will the real Sin Kee please stand up? By and large the recipes are identical, but long-time fans will of course have their preference. Either way the legacy of this Cantonese-style chicken lives on.
Sin Kee Famous Chicken Rice
Address: Blk 40 Holland Drive, Singapore 270040
Opening Hours: Tues to Sun 11am to 8pm
Uncle Chicken Rice
Address: The Bedok Marketplace 348 Bedok Road Singapore 469560
Opening Hours: Daily 12nn to 8pm | Closed alternate Mondays
6. Yong Seng Satay & Western Food (194X)
Source: @the_xw
Satay is one of those foods almost exclusive to older hawker centres since well, an indoor charcoal grill doesn't bode well for diners. We'd traverse the whole island to get these BBQ marinated meat skewers, onions, ketupat, cucumbers and that ~magical~ peanut sauce.
Recognised as a 'Heritage Hawker Store' in 2015, third-generation hawkers Yong Seng Satay are best known for their pork skewers, but also hawk mutton, beef, chicken, and Hainanese-style Western food. A dollop of pureed pineapple is added to the peanut sauce for a muted acidity and fruity tang.
Address: Bukit Timah Food Centre, 116 Upper Bukit Timah Road #02-123, Singapore 588172
Opening Hours: Wed to Mon 11.30am to 8pm
7. Loo's Hainanese Curry Rice (1946)
A year ago my allegiance lay firmly with Japanese curry. But ever since I had my first forkful of the sloppy, stick-to-your-ribs Hainanese curry rice I haven't looked back.
The premise is simple: rice, chap chye, braised or fried pork, and kong bak, slapped with a farcical amount of subtly sweet, rich curry gravy. At Loo's, tradition is numero-uno. Pork chops are breaded with crumbled cream crackers, spices are ground from scratch, and the actual curry takes no less than 3 days to perfect. Their unique sambal prawns also come highly recommended.
Source: @that_dex
I'd recommend donning your ugliest shirt to conquer both the notoriously long outdoor queues, and to eat your way through this comfort food in the sloppiest fashion possible.
Address: Blk 71 Seng Poh Road #01-49, Singapore 160071
Opening Hours: Daily 8am to 2pm | Closes alternate Thursdays
Contact: +65 6225 3762
8. Mohammed Raffi Muslim Food Stall / Koothurar (196X)
Source: @iamjaynedoe
Koothurar goes by many names. Despite operating without a signboard, the 'Beach Road Nasi Biryani' sees hungry tummies flock to its grungy corner coffeeshop unit daily. Don't expect authentic Indian dum biryanis here though – here it's the usual Singaporean nasi biryani suited to local palettes.
Anchored by a fragrant, ghee-flavoured basmati rice, the meats are fork-tender and seasoned with as many as 14 different spices. Every component, including the masala spice mix, is made in-house; but the secret formula remains in the family.
Address: 17 Beach Road #01-4705, Singapore 190017
9. Havelock Road Hokkien Prawn Mee (1968)
4am reveille, slog from 5am to 11pm, rinse and repeat. That's been the life of Havelock Road Hokkien Prawn Mee's Uncle Soon since he was just 16 – a whole lifetime spent woking up this iconic Singaporean dish.
His rendition ($3.50/$4/$5) is neither wet nor dry, white nor yellow; it is instead infused with a flavour-packed broth of prawns, pig skin and pork bone, and garnished with squid, pork belly, prawns and a side of fiery sambal chili.
Sadly this veteran hawker has no successor, and his crave-worthy hokkien mee will retire with him.
Source: @libbyatsg
Address: ABC Brickworks Food Centre, 6 Jalan Bukit Merah #01-100, Singapore 150006
Opening Hours: Wed to Mon 10.30am to 10.30pm
10. Lao Zhong Zhong Fine Spice Store (195X)
The Five Spice (aka ngoh hiang) fanatics have spoken: Lao Zhong Zhong Fine Spice Ngoh Hiang may be the best hawker store to pop your Five Spice cherry. On display are rows and rows of fried items piled high, from chewy tau kwa (beancurd) to fried spring rolls, and every child's perennial favourite, PRAWN FRITTERS.
No familiar old-school sweet pink sauce – tbh till now I can't decipher what flavour it is – but they make up for it with their zesty, pungent chili sauce topped with crushed peanuts which you'll wish they sold in bottles.
Address: Lao Zhong Zhong Eating House, 29 Tai Thong Crescent, Singapore 347858
Opening Hours: Daily 11.30am to 11.30pm | Closed alternate Mondays
11. Warong Nasi Pariaman (1948)
Source: @juliuslim
Nasi Padang is to Western Sumatrans what banchan is to the Koreans and cai fan is to the Chinese. Possibly the oldest joint sits pretty in an old shophouse nearly 70 years on, relentlessly doling out homely, authentic Padang fare.
You begin with a mountain of rice, heaped up with their array of ingredients: must-tries include their tender, homey ayam bakar (charcoal-grilled chicken), aromatic sambal goreng, and their beloved beef rendang. All drenched in gravy, of course.
Put everything together and return visits are inevitable – just ask their generations of loyal customers!
Address: 736/738 North Bridge Road, Singapore 198704
Opening Hours: Daily 7.30am to 10.30pm
Contact: 6292 2374
12. Sungei Road Laksa (1956)
Source: @eatandtreats
Legend has it that this humble laksa stall pioneered the spoonable-rice-noodles, aka godsend for chopsticks klutzes pining for bowls of this national dish. Sungei Road Laksa also happens to be one of the few remaining stores that cook their coconutty lemak gravy over charcoal fire, introducing that extra smoky oomph to the light, flavourful broth.
Servings are kept small and simple – just noodles, gravy, bean sprouts, and an extra generous serving of ham (cockles). And at $3 a bowl? It's worth the sweaty struggle.
Address: Jin Shui Kopitiam, Blk 27 Jalan Berseh #01-100, Singapore 200027
Opening Hours: 9am – 6pm, closed on 1st and 3rd Wednesday of the month
Website: http://www.sungeiroadlaksa.com.sg/
13. Rolina Curry Puffs (1958)
Buzzfeed proclaims this as our 'most popular street food'. Just two years junior to the ubiquitous Old Chang Kee, Rolina Traditional Hainanese Curry Puffs bakes up their chicken and sardine kali pok encased in a thin, buttery crust and addictive, strongly-spiced curry filling.
Source: @dairyandcream
And their backstory may just be the cutest yet: boy buys motorbike to sell puffs, boy meets girl, then they sell the savoury pastry together for 9 years before saving up enough to get married. Now they've two Rolina Curry Puffs (which evolved from name 'Novena Curry Puffs') and one of the best puffs in town.
Leave your OCK rock, there's another bomb-ass handmade heritage puff awaiting.
Tanjong Pagar
Address: Tanjong Pagar Plaza Market and Food Centre, 6 Tanjong Pagar Plaza #02-15, Singapore 081006
Opening Hours: Daily 9am to 2pm
Serangoon Gardens:
Address: Serangoon Garden Market & Food Centre, #01-33 49A, Singapore 555945
Opening Hours: Daily 8am to 3pm
Website: http://rolinasingapore.strikingly.com/
14. Ye Lai Xiang Hot & Cold Cheng Tng (1939)
Cheng Tng, Tau Suan, Orh Nee: the old-person dessert trio that I refused to eat as a kid. But now I regret every bowl I've swapped out for ice cream and cake.
Ye Lai Xiang Hot & Cold Cheng Tng has been around nearly 80 years, drawing customers in droves with their SINGLE menu item served hot or cold, small or large. Their winning concoction has the basics down pat: lotus seeds check, honey dates check, dried longan, Chinese barley, white fungus, red dates check.
You'll also find dried winter melon strips, sweet potato, dried persimmons, and tau suan floating around in this amber-coloured dessert. Perfect to stay cool – like the coolies in the olden days – in our mad weather.
Address: Bedok Food Centre, 1 Bedok Road Stall 31, Singapore 469572
Opening Hours: Daily 12nn to 6pm | Closed on Mondays and alternate Thursdays
Throwback Recipes for Future Generations
These are the real hipster hawkers of the yesteryear. Still chugging on loud and proud, but many of whom have their tenure threatened by the lack of a successor and the onslaught of newer food options. Faded as it is, there is still hope for our colourful hawker heritage to see the light of day – with these hawker heroes carrying the beacon.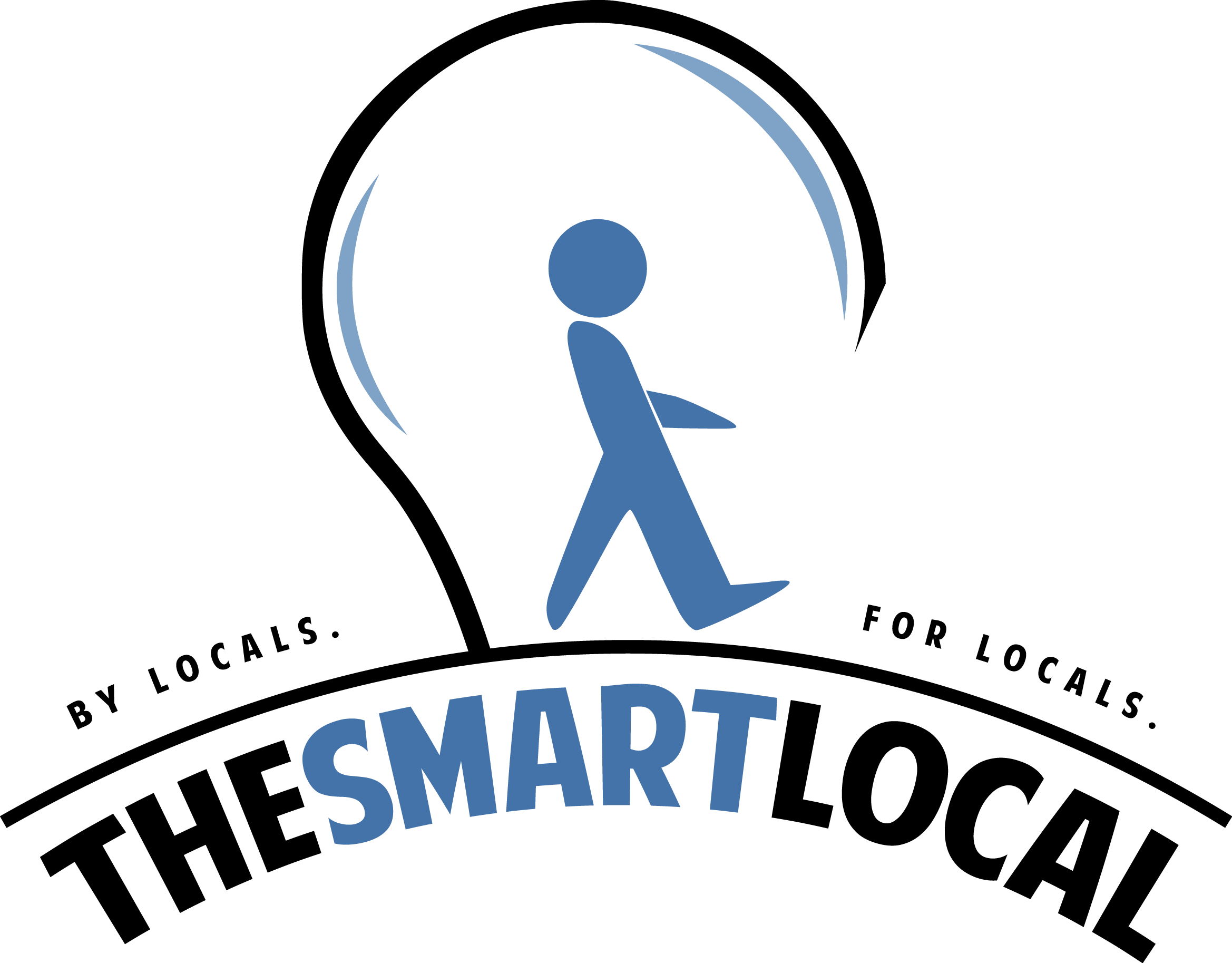 Drop us your email so you won't miss the latest news.