Novel Delights By Fellow Locals
Nowadays, it seems like everything great is imported. Think matcha ice-cream, frozen yoghurt or even dim sum. We always assume that amazing F&B creations are only from other countries, discounting the ability of locals to whip up innovative treats of that calibre.
As a curious foodie, I'm always on the lookout for new treats. I'm proud to say that fellow locals have produced never-seen-before F&B concepts, disproving the stereotype that Singaporeans are dull and sterile. Trawling through art markets and malls, we bring you 10 underrated creations that are worth your time, money and space on your Instagram feed:
1. Gourmet Marshmallows and Truffle Mash-In-A-Cone by The Wicked Cream
Source:@thewickedcream.sg
If you frequent local art markets, you might have seen this gem around. Newly opened in 2016, The Wicked Cream serves gourmet handcrafted marshmallows, with wacky flavours such as Sea Salt Gula Melaka and Charcoal Lemonade to cater to every taste bud out there. The owners even torch your marshmallows on the spot upon request, creating a crisp layer covering the gooey goodness inside.
Roasted marshmallows have never been so perfect. If you prefer to savour them in the comfort of your own home, grab a Regular Jar with 15 cubes ($15/$19) or a Large Jar with 30 cubes ($25/$35) – you'll be able to satiate your sweet tooth for days.
Source:@thewickedcream.sg
Another mean creation of theirs is the Charcoal Truffle Mash in Cone ($7.90) – a soft-serve ice cream lookalike with a surprise sweet-savoury centre. Topped with a syringe filled with honey brown sauce, this aesthetically appealing treat is bound to drop jaws.
Note: The Charcoal Truffle Mash in Cone isn't available in their physical store, but you can get your hands on it at their next pop-up event in Feb. Follow them on Facebook for updates!
The Wicked Cream
Address: 3 South Buona Vista Road #B1-04 Viva Vista Mall S(118136)
Opening hours: Based on reservations / appointments only
Website
2. New School Ice Pops by Sng Bao Society
I remember the days that I rushed down to the mama shop with my friends after school just to get my sng bao fix – our shiok salvation in the sweltering heat. Now take a look at these sng baos from The Sng Bao Society and I guarantee a wave of nostalgia will hit you like a train.
Working to revive the retro vibes, long-time friends Pang Chew Ting and Kaylie See Toh give the snack a new lease of life by introducing kick-ass alcoholic flavours such as Watermelon Soju and Baileys Green Tea. There are also old-school flavours such as Milo and Thai Milk Tea.
At various events such as The Local People art market, their popsicles range from $3 to $5, depending on the flavour. If you're hosting a party or an outdoor event, hit them up on their Facebook page to snag some cooling thirst quenchers and you're good to go.
3. Cold Brew Teas by Ninety Tea
Ninety Tea's ultimate best seller: Lychee Lavender Source
There hasn't been a more timely saving grace for sweaty and dehydrated Singaporeans like us. Ninety Tea oozes with creativity as flavours like Royal Milk Tea (with black tea and Hokkaido milk) and Earl Grey Lemonade with Gummy Bears (8 bottles for $40) dominate their tea menu.
Also sng bao fans, you can try their rendition of the ice pop (10 popsicles at $28) with concoctions such as Blue Coral (white tea, lemon, pea flower) filled with pastel hues and sweet flavours.
In addition, they also have their own unique alcoholic flavours such as the Pink Citrus Flamingo with Gin (prices vary for alcoholic bundles). As of now, Ninety Tea only makes wild appearances at various art markets, so you'll have to place your orders on their website for that wicked bachelorette party you've been planning for months.
Ninety Tea
Website
4. Quail Scotch Eggs by The Happy Penguin People
Source: @thehappypenguinpeople
If you're the kind of person who has scrambled eggs for breakfast, poached eggs for lunch and hard boiled eggs for dinner — this one is for you. The Happy Penguin People entered the scene in 2016 with their popular Quail Scotch Eggs ($4) – think crispy bite-sized treasures with runny yolks and a better meat to egg ratio.
These nuggets of bliss are commonly found at art events, but sell out quickly so track their activity on Facebook for first dibs.
Alternatively, the next time you're having a headache over the finger food for your next event, just hit them up and give your guests a scotch egg they won't forget.
The Happy Penguin People
Website
5. Quirky Thai Iced Tea Flavours by T.I.T. Singapore
Source: @titsingapore
Before you mark our content as inappropriate, T.I.T. here actually stands for Thai Iced Tea, a local company producing a whole range of flavoured teas. From Big Black T.I.T. (Thai version of Teh-O) to Plum Green T.I.T., the interesting mix of beverages are bound to brighten up any social media feed instantly. Prices range from $2.50 to $4.50, depending on the size of your drink.
They've even got a Groupon offer running where 4 bottles of Thai Iced Tea are going for $7 instead of the usual $14, so feel free to try some of their many flavours without betraying your wallet. Don't say we bojio!
Source
They've even got a festive dual-flavoured Christmas edition drink that will blow your socks off. You just have to be patient enough to wait till the next festive carnival.
Address: Centropod, 80 Changi Road #02-53 S(419715)
Opening hours: 12pm – 6pm on Monday – Friday, 2pm – 6pm on Saturday, Closed on Sunday
6. Double-Coated Creamsicles by Neh Neh Pop
Source: @pitterpatterrr
In Neh Neh Pop's case, it seems like sex really does sell. Bjorn Shen's popular brand of creamsicles has received rave reviews and over a thousand likes on Facebook.
If you need a fun dessert to brighten your day, opt for the Rocky Road ($8) – milk chocolate ice cream and marshmallows encased in a layer of dark chocolate and colourful fruity pebbles. For those feeling a little more adventurous, go for the Baklava ($7), which consists of Orange Blossom ice cream and chunks of Baklava (Middle Eastern pastry) dunked in dark chocolate and Nut Dukka (Egyptian spice mix of seeds and nuts).
They don't have a standalone store, but they are distributed at Artichoke and Bird Bird.
7. Shaker and Pineapple Pie Churros by Churro Factory
Source
Shaker fries are a familiar treat, but shaker churros is a whole new ball game altogether. Former pro footballer Jeremy Chiang's Churros Factory sells Shaker Churros ($5) with either Seaweed, Shrimp Floss or Chan Mali Chan (Belachan) powder. Venture out of your comfort zone and you might fall in love with the odd combination in this sweet-savoury treat.
Specially created for the Lunar New Year, their festive series showcases their limited edition Pineapple Pie Churros.
Unfortunately, they are only available online, so drop them a message on Facebook or head down to their website to view the rest of their unique selection and you'll be all set for the sweetest CNY gathering ever.
Find out more about their various outlets here.
8. Desserts disguised as local dishes by Coo Bistro
Source: @janelkuuu
Newly opened in 2016, Silas Lee's Coo Bistro has an extensive menu of sumptuous delights, but the star of the show is their Tiong Bahru "Chwee Kuey" ($9) – which is actually a serving of Panna Cotta topped with candied walnuts and balsamic strawberries. The quirky spin on their dishes will guarantee you a dining experience like never before.
Address: 259 Outram Road Singapore 169056
Opening hours: Mon, Wed – Sat 11am – 10pm, Sun 11am – 6pm, Closed on Tuesdays
9. Dragon's Breath by Tio Smoke
Source: @rchyyxx
Always wanted a to be a dragon when you were a kid? Tio Smoke allows you to live your childhood fantasy with their Dragon's Breath ($6) which is essentially a cup of tasty cereal-like balls infused with liquid nitrogen. Exhale some smoke after each mouthful and you'll be feeling super badass.
They're only available at pop-up markets for now though! So keep a lookout for their next event via their Facebook and Instagram.
10. SOICOCO
Source: @teenagemagazine
Coconut lovers, rejoice. SOICOCO swears by fresh Thai coconuts, producing pudding and beverages. Their creations are available for online orders, while the self-pickup can be done at a physical store. Their Coconut Pudding ($8.50 for a set of 2) has chunks of coconut meat and gula melaka. Their Coconut Shake ($8.90) is also packaged in a classy clear bottle, perfect for all you Instagram foodies out there!
Address (for collection only): 180 Albert Street Village Hotel Albert Court #01-18 Singapore 189971
Website
Hipster Treats With A Local Touch
So why look longingly at all the food porn overseas when all these hipster creations have arrived on our little island? The next time you're tasked to host some friends or throw a party, these are the options you can consider to impress everyone and support our local talents at the same time.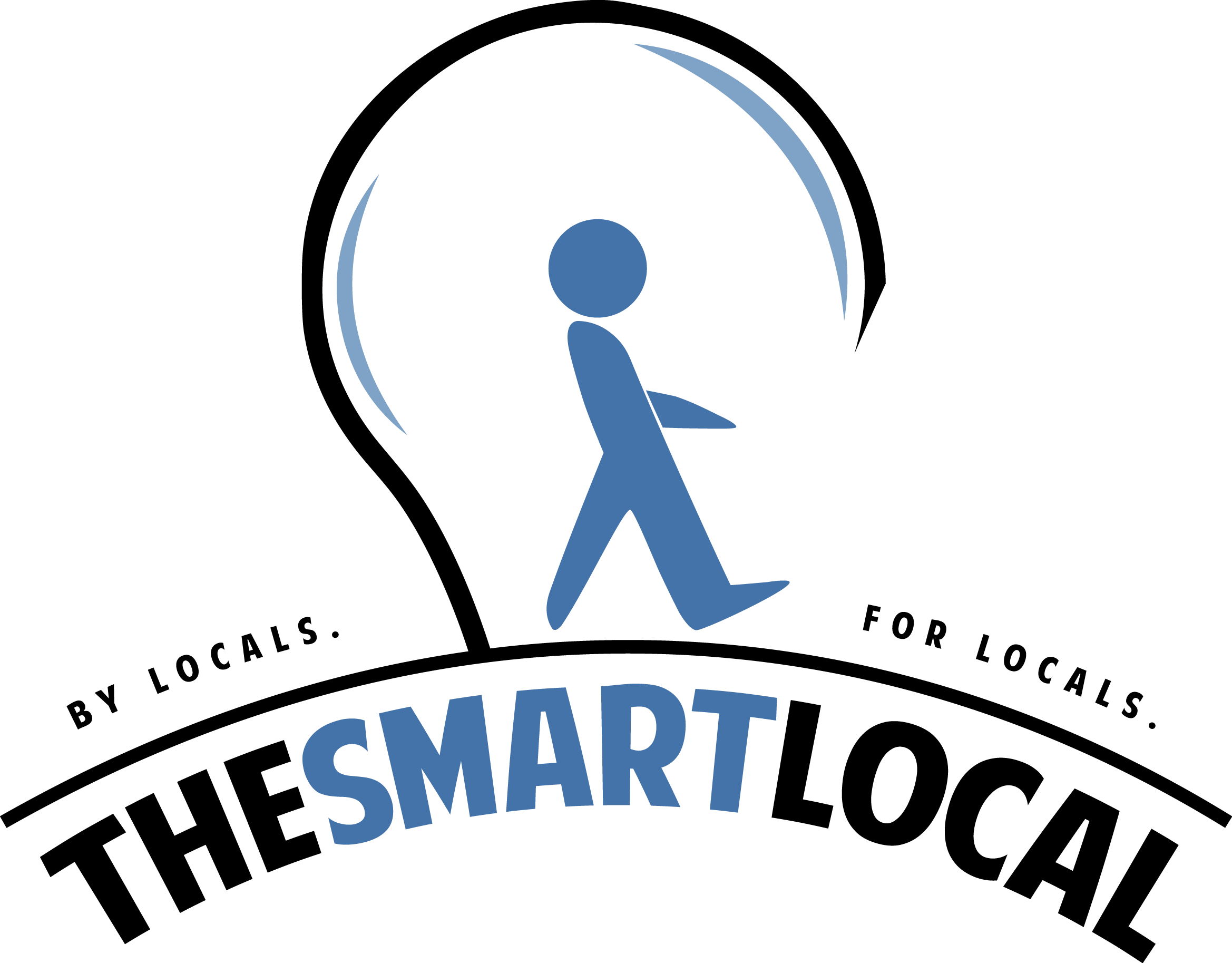 Drop us your email so you won't miss the latest news.