Young athletes from Singapore
When it comes to athletes who represent Singapore, we immediately think of names like Joseph Schooling or Li Jiawei. But aside from the Olympics, there are other international competitions where our youths have won top medals. From world-class gamers to skydiving champions, we've rounded up a list of gifted athletes who've done our nation proud in competitions that are just as prestigious as the Olympics.
1. Christian Lee – Mixed Martial Arts
6-time Pankration World Champion
Image credit: @christianleemma
Unlike most students who are worrying about university at 20, Christian Lee gave up the student life and headed straight to chasing world championships through mixed martial arts. Think Bruce Lee, but reincarnated as a teenager.
Specialising in Pankration, an ancient Greek martial art that combines boxing and wrestling, Christian won his first international championship in Athens back in 2012.  Known as "The Warrior", he also holds a black belt in Brazilian Jiu-Jitsu and teaches mixed martial arts on a seasonal basis at Evolve MMA in Singapore.
Christian and his sister Angela training together in a mixed martial arts gym
Image credit: @angelaleemma
You may have heard of Christian's sister, Angela Lee, who made headlines after claiming the inaugural ONE Women's Atomweight World Title, becoming the sport's youngest-ever world champion in May 2016. Both she and Christian started training since they were toddlers.
Their parents, who are black belts in various disciplines including Taekwondo and Hap Do Sool, a Korean martial art, initially trained their kids so they'd be able to defend themselves. That led Christian and Angela transferring their skills for competitions worldwide.
2. Kyra Poh and Choo Yi Xuan – Indoor skydiving
Gold team skydiving World Cup
Image credit: Team Firefly Singapore
Most Singaporeans only know of iFly Singapore, which offers a simulated sky diving experience in a wind tunnel. But these ladies have levelled up to form a national team and have been competing professionally for the past 8 years – and they're both still in their teens.
Known as Team Firefly, one thing's for sure – Kyra Poh and Choo Yi Xuan have flown into the limelight after clinching the world championship for skydiving at the Federation Aeronatique International (FAI) World Cup in 2018.
Both of them were awarded the gold medals in the indoor skydiving speed round and were the only female pairing at the event. This marks Yi Xuan's first attempt and win on an international level and also came in second in the Solo Freestyle Junior Category. On the same note, Poh was the youngest competitor in the junior category to receive a silver medal.
3. Ho Kun Xian – E-sports
World champion in gaming
Image credit: Eric Small 
E-sports is huge in Singapore, and not many realise the level of wit and strategy-planning skills required to win each game. For the unacquainted, e-sports comes in the form of multiplayer video games and is highly competitive. Our country's got our very own gaming Achilles in the form of Ho Kun Xian who's won numerous championships on Singapore's behalf.
Coming from a humble background, this Street Fighter pro went from being an arcade gaming boy to an icon in the gaming industry – he's recognised as the world's best player at Street Fighter. So gamers who wish to make a career out of their hobby can look to him for some inspiration!
Despite not having the support of his family initially, Xian continued to press on and eventually Subsequently, he was given a sponsorship by Razor Inc, which allowed him to game full-time.
4. Mervyn Toh – Canoeing
Canoeing bronze medalist at the Asian Games
Image credit: Shaun Ho
Despite the intense competition faced during the Asian Games in 2018, Mervyn Toh brought the bronze medal to Singapore's shores in the men's K1 200m race.
The athlete finished off in 3rd position at the Jakabaring Sports City in Palembang, Indonesia. Mervyn has taken part in the SEA Games more than twice and won gold and silver medals for Singapore back in 2015.
He's also taken part in numerous other international canoeing competitions such as the Southeast Asia Canoeing Championships back in 2010 and 2013, where he came in 2nd for all 3 races he was in.
5. Shayna Ng – Bowling
Gold for Women's World Bowling Championships
Image credit: @shayng
Shayna Ng picked up bowling from her parents from a young age and all that practice paid off when she scored Singapore's first gold medal at the World Bowling Women's Championships back in 2015.
Before this achievement, Shayna won a string of accomplishments in other international competitions, including the SEA Games, Asian Games and World Women Championships.
It's been her dream to represent Singapore, and this came true first in 2015 and again in 2018 when she claimed the championship title at the Professional Women's Bowling Association in the PWBA Las Vegas Open.
6. Micky Lin – Netball
Gold for netball at the SEA Games
Image credit: Hyper Island
Micky Lin is the captain of Singapore's national netball team and made waves in our country's sports scene when her team scored Singapore's first gold in netball during the 2015's SEA Games.
Her first encounter with netball started when she took part in an inter-class match, which led her to join the netball as a CCA to further her passion. She loved the sport so much that she became a national player, and eventually the captain of the team. For over a decade, Micky led her team as captain and represented Singapore over 100 times in matches like the World Cup, Commonwealth Games and the Asian Championships. The team bagged home gold in all three competitions.
Micky has since stepped down as captain in 2016 but continues to show her support for Singapore's national netball team, the Blaze Dolphins.
Supporting Singapore's athletes – ONE: ENTER THE DRAGON
Image credit: @christianleemma
Singapore's known to be a nation of hard workers, and this includes the athletes who've worked tirelessly to bring our country to the limelight overseas.
MMA and Pankration prodigy Christian Lee, for instance, has a string of achievements under his belt including awards for Brazilian jiu-jitsu and Total Defense System.
At present, Christian's eyes are on the ultimate prize of his next competition – ONE: ENTER THE DRAGON, happening on 17th May. In this match, he'll be fighting against ONE Lightweight World Champion Shinya Aoki. During the same event, you'll get to witness the crowning of the ONE Super Series Lightweight Kickboxing World Champion.
Christian taking out veteran Kazuki Tokudome last year – he isn't known as 'The Warrior' for nothing!
Image credit: @christianleemma
MMA fans will also get to see multi-champion combat superstars like Giorgio Petrosyan, Yodsanklai Fairtex and American megastar Sage Northcutt, in action. And if you need a bigger incentive to get your tickets, you'd be glad to know that all ONE ticket holders can enjoy complimentary entry to 1-Altitude for the after-party!
ONE: ENTER THE DRAGON
Address: Singapore Indoor Stadium, 2 Stadium Walk, Singapore 397691
Date: 17th May 2019, Friday
Time: 7PM-11PM
Website
---
This post was brought to you by ONE Championship.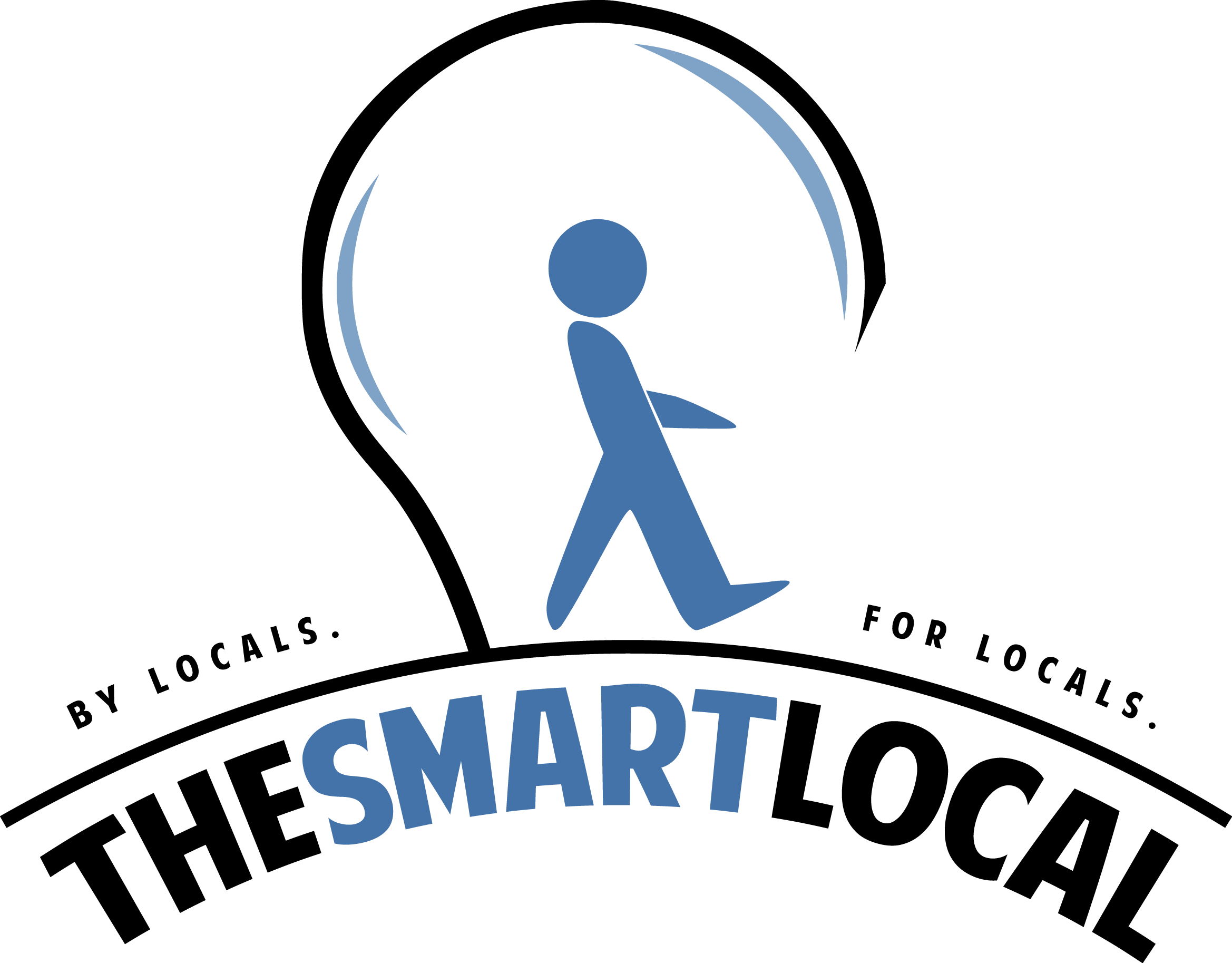 Drop us your email so you won't miss the latest news.