Limited edition items that mark Singapore's milestones
Image adapted from: Baby Shop SG, cfchai, NETS, sgantiques, Lester Chan, Jacinta Liang
Vintage collectibles and items from our childhood will never fail to trigger exclamations of "Oh, I remember that" and goosebump-inducing nostalgia, even more so when these items are limited edition memorabilia that mark our Little Red Dot's progress.
From SG50 Lego to Olympic Gold Medal postmarks, here are some irreplaceable items that have captured Singapore's milestones and are guaranteed to send waves of #sgpride your way.
1. SG50 Lego set
Image credit: aahbozz on imgur
In 2015, more than 600,000 Building My SG Lego sets were given out to local students by the MOE to commemorate SG50.
SuperTrees!
Image credit: TOLEMIGOCA on YouTube
These miniature versions of Singapore's iconic landmarks like Gardens by the Bay, Changi Control Tower, and the Singapore Flyer were so irresistible that even adults were willing to pay up to $180 on Carousell to get their hands on them.
Mini Lego Toa Payoh Playground.
Image credit: miasto2077
2. NDP 2017 NETS FlashPay card
Image credit: NETS
Themed transit cards add a whole 'nother level of novelty to our daily commute, and these NDP 2017 NETS FlashPay cards are no different. Besides its quirky white-out design with sketches of Singapore's iconic sights, these cards double up for transportation and purchases.
These SG52-exclusive cards are sold for just $5 but may someday be a valuable asset for our National Archive! Get yours online before it's gone for good.
3. SG50 Hello Kitty collectibles
Image credit: Baby Shop SG
After the Hello Kitty craze back in 2000 that attracted snaking queues round the block, McDonald's has done it again with the release of their Singapore-themed Hello Kitty Collectibles in conjunction with SG50.
From Orchid to Durian-lover kitty, this collection of 6 was sold at $5 each for every extra value meal, or $80 for the entire set. The Samsui Woman and Trishaw Uncle plushies are perfect reminders of how far we've come, from a third-world country to a bustling cosmopolitan city.
4. Commemorative postmark for SG's first Olympic Gold medal
Image adapted from: SingPost
After swimmer Joseph Schooling's win at the 2016 Olympics, SingPost released these one-off postmark designs in celebration of our champion's Phelps-defying record time – and Singapore's FIRST Olympic gold medal.
Image credit: SingPost
With phrases like "stamp of distinction" and "stamping greatness in 50.39 seconds" printed on these envelopes, we gotta hand it to SingPost for their 10/10 pun game.
5. SG25 commemorative $5 Coin
Image credit: eBay
From afar, this commemorative coin looks like the usual golden $1, but a closer look would reveal its actually 5 times the value – and actually reflects the Singapore skyline 25 years ago.
Fast forward to today, that skyline now includes a giant ferris wheel and an epic floating infinity pool. Cue: heartfelt chorus of Stephanie Sun's "We Will Get There".
6. 2015 SEA games 100 Plus gold edition cans
Image credit: @ben_benson
Remember the hype surrounding McDonald's Coca Cola glassware during the 2008 Beijing Olympics? As hosts of the 28th SEA games in 2015, Singapore also earned its own series of limited edition beverage containers: Gold 100 plus cans.
These individually-packaged drinks were sold for $0.80 per can so that Singaporeans could participate in Team Singapore's #GoForGoldSG campaign by uploading a photo of themselves with a gold can and captioning it with an encouraging message to our athletes.
7. SG50 Singa figurine collectible set
Image credit: Kiasu Parents
Just when we thought that iconic lion figure Singa retired along with our Kindness Movement campaign in 2013, miniature Singas made a comeback two years later with their SG50 figurine box collection!
Image credit: kindness
With just 1,000 box sets released to the public, this limited edition army of 15 unique Singas could' be yours for $300!
8. SG50 $10 notes
Image credit: thewackyduo
You may have come across these special $10 polymer notes in circulation and wondered if they were legit, but these fancy red notes are actually SG50 commemorative notes, 32 million pieces of which have been injected into the market.
Besides the typo of the late President Yusof Ishak's name on the packaging which have since been corrected, these notes feature a red security strip that switches between the Singapore Coat of Arms, the SG50 logo, and the years 1965 and 2015.
9. SG25 phone card
Image credit: cfchai
About a quarter of a century ago, Singapore Telecom gave out complimentary phone cards in celebration of SG25 with then national day song "One people, one nation, one Singapore" on it. Now obsolete, these phone cards are valuable reminders to adults above 30 of their childhood.
10. Starbucks Singapore Bearista Bears
Image credit: Starbucks Singapore
One can find a Starbucks joint at almost every corner of the Earth. And besides being a internationally-renowned brand, it's good at going local too – just look at this Singapore-themed collection of Bearista Bears sporting Merlion onesies and the red cloth hats of Samsui women.
Starbucks' 1-for-1 fraps aren't the only things flying off the shelves; these plushies retailing at $29.90 each were all snapped up within a fortnight of their release in early July because – let's be honest – how can anyone bear to pass on a face like that?
11. SG-Brunei 40th Anniversary $20 note
Image credit: sgantiques
Brunei is the only country in the world that shares the same currency exchange rate as Singapore. So to mark 40 years of our currency interchangeability agreement in 2007, MAS launched limited edition $20 notes twinning with Brunei's. Definitely #friendshipgoals.
12. Limited Edition Lego Singapore Food Culture
As Singaporeans, we are kiasu and tam jiak (greedy) when it comes to food.
Image credit: @zestaflux
And this quirky Lego Set perfectly sums up local food culture: tissue packets on empty tables to chope (reserve) them, nomming on kaya toast and soft-boiled egg for breakfast, and our love for chilli crab and kuehs.
Image credit: openthetoy
BONUS: SMRT's 30th anniversary NETS FlashPay card
MRT trains are an integral part of Singaporean life, and since SMRT's launch in 1987 that started with just 5 stations on the North-South Line, we're constantly reminded of just how much we depend on these lines to get around.
In a blink of an eye, they've been around for 30 years.
The card's iconic design featuring an SMRT train, bus, and taxi is so sleek that you'll be proud to whip it out of your wallet.
Image credit: NETS
To celebrate this milestone, SMRT and NETS have released a limited edition FlashPay card that you can get for just $12 (including $7 stored value) from any SMRT passenger service station.
Alternatively, get it from the FlashPay Online Shop for just $5 (without stored value)!
Image credit: NETS
They're great for the time-strapped – aka everybody – since they can be used for everything from your daily commute to car park charges to purchases at retail shops, food courts and even supermarkets.
Bonus: This limited edition card comes with even more perks. Get exclusive discounts and freebies at Eu Yan Sang, Food Junction, TotallyHotStuff and 50 WINK+ points to redeem free movie tickets and coffee through the WINK+ app – all by going about your usual MRT commute.
SMRT will also make donations to charities such as AWWA and Geylang East Home for the Aged with every purchase. So, snag this card for your commute and retail payments, while stocks last!
---
This post was brought to you by NETS FlashPay.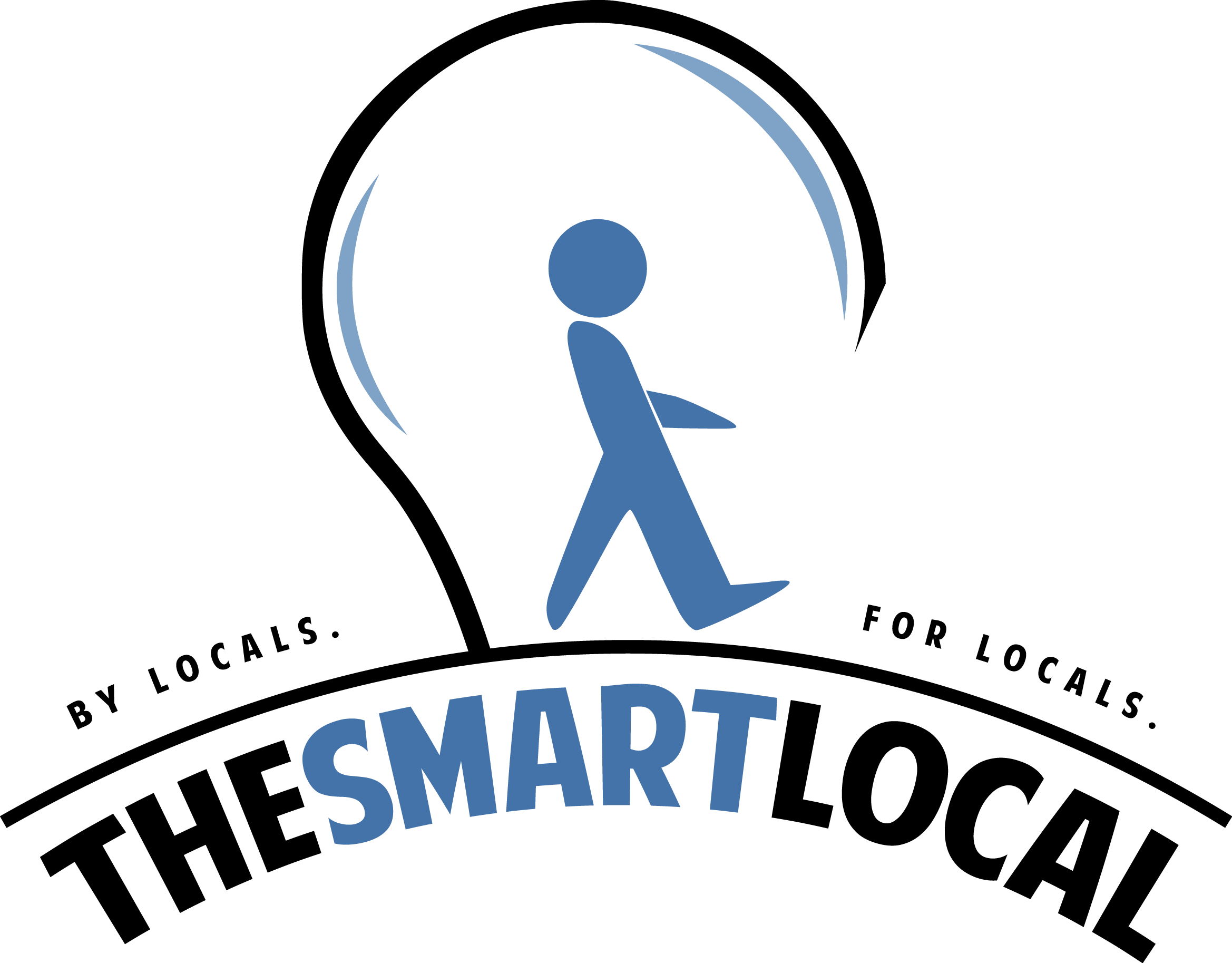 Drop us your email so you won't miss the latest news.