Shopee's 11.11 Big Sale 2021
---
This year may have been a stressful one, but good things are on the horizon: Shopee is back with its biggest, most action-packed 11.11 Big Sale for some much-needed retail therapy. Whether you've got tech gadgets or bubble tea on your wishlist, cart out anytime from now till 11th November 2021 for discounts of up to 90% off.
As we approach the season of giving, Shopee is also giving out massive rewards on the day of 11.11. This includes $60 cashback all-day for everyone and stackable vouchers that give you $6 off every $50 on over 2,000 brands. Not to mention, $500,000 worth of prizes released every two hours across 11.11!
As if that's not enough to send us scrambling, here are more jaw-dropping deals to look out for on 11.11:
All discounted prices below will take effect on 11th November 2021. 
---
Tech & home item deals from brands like Xiaomi & Google
---
If anything, WFH has shown us the importance of technology and our home environment. Seize this opportunity to upgrade yours with these selected tech and home item deals:
---
1. Xiaomi 32-inch Smart TV – $11.11 (U.P. $329) 
---

Image credit: Xiaomi
This Xiaomi 32-inch Smart TV is more than just smart – it has a sleek borderless display and HD screen resolution, complete with a state-of-the-art audio system and built-in Chromecast. If that sounds like a dream TV, mark 11th November 2021, 7PM on your calendar as it will be going for only $11.11 on Big Brand Discounts  – only for the fastest fingers!
---
2. Google Nest Bundle – $89 (U.P. $158)
---

Image credit: @itis_tae
Controlling your home lights, speakers and blinds with only your voice may remind you of sci-fi movies. But this futuristic vision can now be your reality with this high-tech Google Nest Mini bundle of two going at $89 (U.P. $158).
Other Google essentials to get in bundle deals include the Google Nest Wifi Bundle at $299 (U.P. $428) and Google Nest Smart Home Speaker Bundle at $199 (U.P. $278), all designed to build a seamless and effortlessly impressive home system.
---
3. Crazy Big Brand Discounts for home appliances
---
One subtle sign of adulting is when you start shopping for home items online. If that's you, it'll be worth checking out the heavily discounted household appliances at Shopee's 11.11 Big Sale. There's a whole range of items, and our top picks are:

Image credit: Shopee
---
Snatch up amazing deals like $11.11 Nintendo Switch and $0.01 Bubble Tea
---

Image credit: Nintendo
It's incredible how we can get the Animal Crossing Nintendo Switch for less than the cost of a fancy cafe meal, at only $11.11 (U.P. $479). Set an alarm, a timer, or whatever you need to snag this once-in-a-lifetime opportunity at 11AM, only on Big Brand Discounts.
There's good news for BBT lovers as well, who can take full advantage of Crazy Takeaway Deals from $0.01. Keep an eye out for the flash sales as well, where you can get $4 off ShopeePay Scan & Pay vouchers from Milksha, I Love Taimei and more.
It's an even sweeter deal if you're a first-time buyer, with more voucher options including local favourites like LiHO Tea, BreadTalk and Crave.

Image credit: @lihosg
To stretch your dollar even further, shop away at Samples Frenzy. On top of free shipping and ultra-low prices no higher than $7, you will also get equivalent Shopee vouchers for every dollar spent on samples. Don't say we never jio!
---
Camp for flash sales 24/7 and vouchers
---
On 11.11, thanks to the Non-Stop Brands Flash Sale, you can buy from over 300 authentic brands at discounted rates of up to 90% off. From tech names like Apple and Samsung to beauty and wellness brands like Laneige and Kinohimitsu, there's a wide range of products you're sure to love.
Whether you're a veteran camper or a newbie looking to steal a deal, be sure to snap up Flash Vouchers that will grant you up to $60 off! Flash These vouchers will be released at 11 timeslots: 12AM, 1AM, 10AM, 12PM, 2PM, 4PM, 6PM, 8PM, 9PM, 10PM and 11PM.
That said, don't worry if you accidentally miss the Flash Vouchers, as Cashback Vouchers will be available all day. With these stress-free vouchers, you can earn up to $60 cashback on your purchases, perfect especially for the pricier items you've been eyeing.
The Big Brand Discounts (BBD) Flash Vouchers will help you save even more on your shopping spree. Available exclusively at 12AM, 1PM and 8PM, the vouchers give you $8 off purchases from selected brands with a minimum spend of $80.
---
Get value for your dollar with brand boxes and luxury bags under $200
---
Christmas might just come early this year with the Mega Brand Bonanza. For prices under $11, $30, $60, $111 or $200, you can get a whole box of curated goodies from your favourite official brands.
Adding to the lineup of top brand deals is the Dream Bag Sale. Here's your chance to splurge on Chanel, Prada, YSL, Fendi and more, all at an exclusive discounted price. There's also the all-day Slash & Snatch deals which feature luxury brands like Coach, MCM, Mont Blanc for under $200, perfect for those who want to treat themselves without breaking the bank.
---
Shop and save at Shopee's 11.11 Big Sale
---
Regardless of what's on your shopping list, be it beauty products, tech gadgets or food, you're sure to find something your heart desires at a steal on Shopee from now till 11th November 2021.

Image credit: Shopee
For the biggest and most rewarding deals, be sure to shop or camp on the day of 11th November 2021. Not only will you get even more exclusive discounts, but you will also enjoy $60 cashback all-day and stackable $6 off every $50 vouchers on over 2,000 brands at this Shopee sale. To top it off, with $500,000 worth of prizes released every 2 hours on 11.11, you might just be one of the lucky shoppers to win!
If you're a new user, we've got a code for you too. From now till 30th November, new users can enjoy $7 off, no minimum spend with the code <SHOPEE1111TSL>. This special code is limited to the first 30 redemptions, so go ahead and check out your wishlist today.
---
This post was brought to you by Shopee.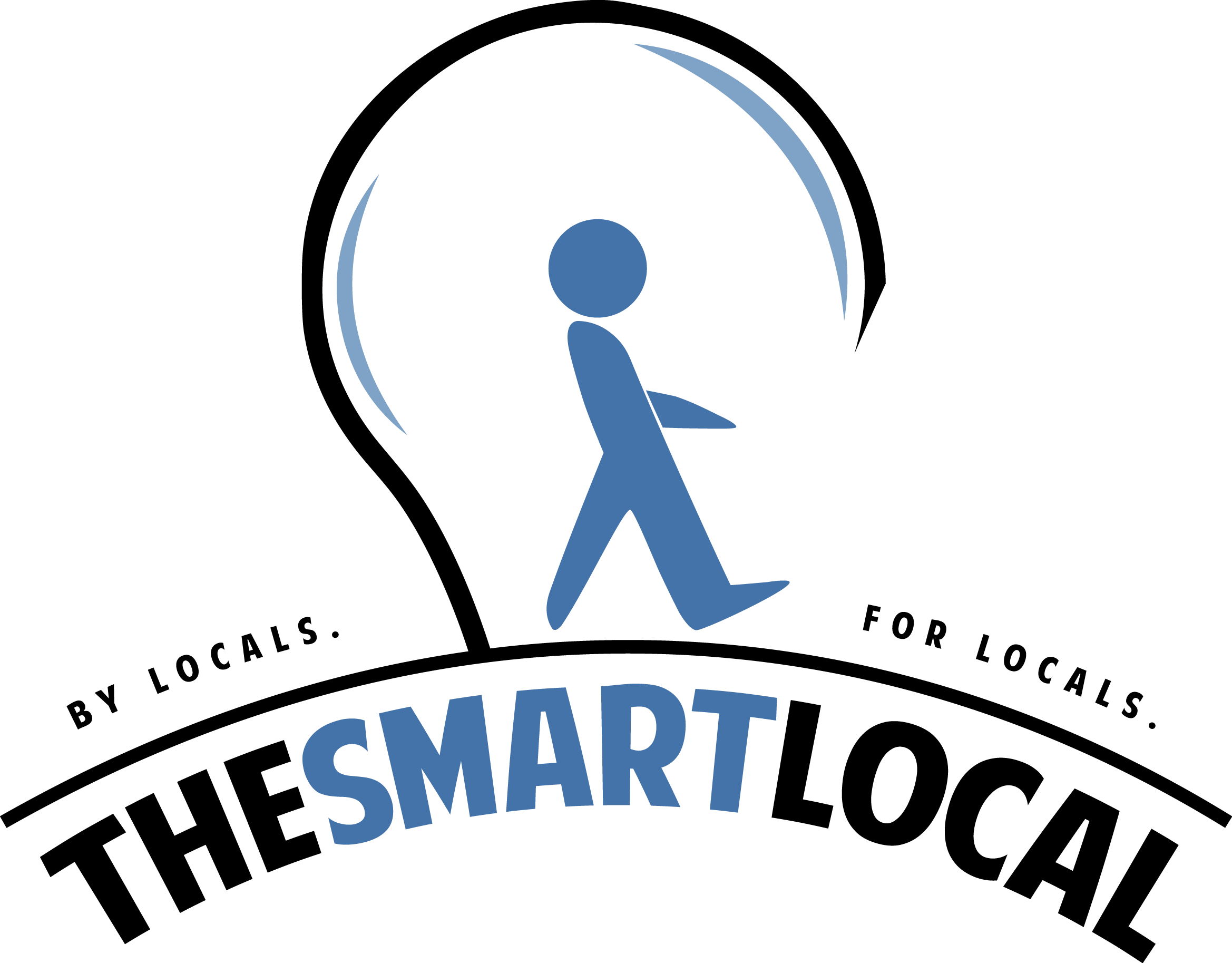 Drop us your email so you won't miss the latest news.