Cashback with ShopBack GO
Having eggs benedict at a windowsill, sippin' on a hot latte, people watching and just chatting about life. As millennials, you'd completely understand why we spend all our weekends at different cafes.
But with avocado toast in the double-digit price range, we're feeling the pinch with this hobby of ours. Luckily, ShopBack has just launched their new ShopBack GO feature on the ShopBack app that offers you IRL instant Cashback deals* in over 400 F&B spaces across Singapore.
From delicious desserts to hearty comfort food, here are 7 hipster cafes to try out the new ShopBack GO – to get Cashback up to 10%.
*Certain cards may not provide instant cashback and can take up to 7 days to track at some merchants.
1. Sarnies – Sandwich deli with hearty sandwiches and chicken parm
Sarnies' interior has cosy hole-in-the-wall vibes.
Located in the heart of the CBD, Sarnies is most famous for their sandwich selection which stocks usual suspects like Roast Chicken Sandwich ($15) to "higher end" options like Grass Fed Steak Sandwich ($16.80).
End the meal off with the Sarnies Brownie and smooth Flat White, $5 each.
They also serve a wide variety of a la carte items like the vegan Tempeh Salad ($15.50) and the highly recommended Chicken Parmigiana ($16), guaranteed to make any cheese lover weak at the knees.
Sarnies
Address: 136 Telok Ayer Street, Singapore 068601
Opening hours: Mon – Tues: 7.30AM – 10.30PM, Wed – Fri: 7.30AM – 12AM, Sat – Sun: 8.30AM – 4PM
2. Tiong Bahru Bakery – Famous buttery croissants and creamy teh tarik
The staple here is the buttery yet flakey Croissant ($3.20).
Tiong Bahru Bakery is no stranger to the cafe game with their newly opened branch at the popular watering hole of Holland Village.
The coffee selection here is extensive, starting from $5.50 for a cup.
A must-try here? The Kouign Amann ($3.80). This pastry swirl is a melt in your mouth combination of flakey puff pastry, glazed in a crisp caramelised butter-sugar mix. The flavour is sweet, almost almondy in nature and pairs well with the creamy TBB Teh Tarik ($7) drink.
Other standouts here include the light and refreshing Coconut Cheese Cake ($8).
Tiong Bahru Bakery
List of all Tiong Bahru Bakery Outlets here.
3. Dazzling Cafe – Instaworthy Shibuya toast desserts
A cross between a Parisian cafe and a pastel-chic wonderland, Dazzling Cafe hails from Taiwan bringing with them a slew of thick Shibuya toasts offerings that taste as amazing as they look.
Dazzling Cafe is perfect for a date night location or a girls night out.
The popular picks are their Dazzling Classic Honey Toast ($16.90) and Strawberry Ice Cream Waffle ($14.90), along with locally inspired flavours like Pandan Gula Melaka Honey Toast ($18.90) thrown into the mix. They also have mains like pasta and Asian dishes starting from $12.90.
Dazzling Cafe
Address: #01-12 to 14 Orchard Gateway, 277 Orchard Road, Singapore 238858
Opening hours: Sun – Thu: 11.30AM – 10PM, Fri – Sat: 11.30AM – 10.30PM
Telephone: 6385 3639
4. Boufe Boutique Cafe – Brunch cafe with Asian-fusion pasta and galaxy cakes
Situated deep within the Tanglin enclave, Boufe Boutique Cafe's aesthetics is pared-down and minimalistic chic from head to toe.
Soak up some sun and dine at the beautiful alfresco garden deck that'll have you dining among the lush greenery.
The portions here are generous:
Top-bottom: Truffle Mushroom Pasta ($14), Tomato Crab Pasta ($18), Duck Confit ($18) & Pulled Pork Eggs Benedict ($19).
Foodwise, they offer a good selection of all-day brunch items like Eggs Benedict ($16), Brioche French Toast ($17) along with Asian-inspired pasta dishes starting from $14.
The cafe also offers some famous sweet treats like the Milky Way Cake ($8.50), Mini Unicorn Cake ($9) and the colour changing Twilight drink ($7).
Boufe Boutique Cafe
Address: #01-01 Phoenix Park, 308 Tanglin Road, Singapore 247974
Opening hours: 9AM – 8PM
Telephone: 6734 7656
5. The Lokal – DIY Aussie breakfasts in the CBD
If you're craving for some Australian nosh, head down to The Lokal, conveniently located along the shophouses of Neil Road. This quaint corner cafe just oozes Aussie vibes all over with its geometric decor and cool muted tones.
The food here is deceptively simple, yet is surprisingly tasty and fresh, allowing the flavourful Southern Pacific flavours to shine through.
The full-bodied Cappuccino ($5) is brewed from a blend of beans by local coffee roasters Paradise.
For all avocado lovers out there, try The Lokal Ricotta Sandwich ($20) that comes with a generous helping of smashed avocado, creamy ricotta cheese, toasted whole almonds and pomelo pulp sprinkled atop a warmly toasted sourdough slice.
You can also order up the Pimp My Breakfast option that lets you customise your brekkie with crispy Dry-cured Bacon ($6), house special Smoked Ocean Trout ($8), Sauteed Potatoes ($5) and Mushrooms ($6).
The Lokal
Address: 136 Neil Rd, Singapore 088865
Opening hours: Mon – Tue: 8AM – 4PM, Wed – Fri: 8AM – 10PM, Sat: 9AM – 10PM, Sun: 9AM – 4PM
Telephone: 6423 9918
6. Bearded Bella – Artistic looking Australian inspired desserts
The white and grey palette, high ceilings and skylight make it the perfect place for a chill tea sesh.
Just opened earlier this year, Bearded Bella is a Melbourne-inspired cafe, that serves up plated desserts bursting with colours.
Top to bottom: Chia Pudding, Classic Apple Pie and Sticky Date Pudding.
Get your cameras out and try their Chia Pudding ($13), topped with freshly diced seasonal fruits and edible butterfly pea flowers – it looks just like a garden on a plate. If you like tart flavours, try the warm Classic Apple Pie ($13), with a dollop of vanilla ice-cream and lemon custard on the side.
The Sticky Date Pudding was definitely the star of the show.
Or, go the decadent route with the sweet and moist Sticky Date Pudding ($12), that comes with a scoop of vanilla bean ice-cream. The accompanying butterscotch drizzle brings the entire dish together.
For the CBD warriors, pop by during lunch hour for their Weekday Set Lunch (from $18), where you'd get to pick a starter or a dessert with a main.
Bearded Bella
Address: 8 Craig Road, Tanjong Pagar, Singapore, 089668
Opening hours: Mon – Thu: 7.30Am – 5PM, Fri: 7.30AM-11PM, Sat – Sun: 7.30AM – 6PM
Telephone: 9880 0775
7. Forty Hands – Local fusion fare like Tau Sar Pau and Har Cheong Gai Waffles
Decor here is a blend of pop culture icons with nostalgia-ridden references all around.
Switch up the usual minimalistic cafe runs with the rustic and eclectic Forty Hands. Decked out with mosaic tiles, mahogany furnishings, and vertical green walls, this cafe is something you'd expect from a hipster's Pinterest board.
Top to bottom: Tau Sar Pau, Banana Bacon French Toast and Kong Bak Pau.
They're famed for their Tau Sar Pau ($2.50) – aka. Red Bean Bun – that's stuffed with a smooth and slightly sweetened red bean paste. For something savoury, try the Kong Bak Pau ($9 for a set of 2) that comes with 3 thick cuts of tender peppery braised pork.
The Banana Bacon French Toast ($18) caught our eye and, boy, were we pleasantly surprised by this sweet and salty combo. The ripe bananas and the salty contrast curly bacon strips complemented the aromatic fry of the french toast.
These chicken and waffles come with a sambal infused maple syrup drizzle on the side.
Image credit: @mysweetlittletooth
Exclusive to their East Coast branch: the Stinky Har Cheong Gai Waffles ($16), a fusion combination of prawn paste chicken on top of a fluffy Belgian waffle. Flavour wise, the pungent batter of the chicken is mouthwateringly kiam (salty) which pairs well with the subtle spiciness from the syrup drizzle.
Forty Hands: Tiong Bahru Branch
Address: #01-12, 78 Yong Siak Street, Singapore 16307
Opening hours: Mon – Wed: 7AM – 7PM, Thu – Fri: 7AM – 10PM, Sat – Sun: 7.30AM – 7PM
Telephone: 6225 8545
Forty Hands: East Coast Branch
Address: 226 East Coast Road, Singapore 428923
Opening hours: Mon – Wed: 7AM – 7PM, Thu – Fri: 7AM – 10PM, Sat – Sun: 7.30AM – 5PM
Telephone: 6877 4860
Instant Cashback by paying as usual when you use ShopBack GO
With this list of delectable cafes and top notch grub, you won't be fussing over which cafe to hop to next.
Just a click of a button, activating your cashback deals are easy-peasy.
Speaking of which, you can save a pretty penny when embarking on your cafe quest with ShopBack GO – all mentioned cafes have 5% Cashback deals. All you have to do is download the ShopBack app, link your credit/debit card on ShopBack GO (iOS | Android) and click "Activate" at the chosen cafe before you pay in-store.
You can also stack ShopBack's Cashback with ongoing cafe promos and banks rebates – double score!
No longer will you have to dig through your pockets for your phone or deal with the hassle of having to search for the deal page again when you make payment. Hassle-free payments mean you can pay like you normally would with your credit/debit card or Apple/Google/Samsung Pay – no top-ups or QR codes required.
What's more, it can be used with any other in-store promos or card benefits. It works even if you're just getting a $3.20 Croissant from Tiong Bahru Bakery – and you can easily credit the money saved in your ShopBack account into your bank account after accumulating a minimum of $10 Cashback.
Have a peace of mind when you pay, your credit card details are kept secure and aren't disclosed.
Even if you aren't near these 7 cafes, you can check out other eateries by browsing the app. With over 400 participating outlets islandwide and up to 10% Cashback at places like Canton Paradise, Cedele, Texas Chicken and Ben & Jerry's- you'll be spoiled for choice.
---
This post was brought to you in partnership with ShopBack.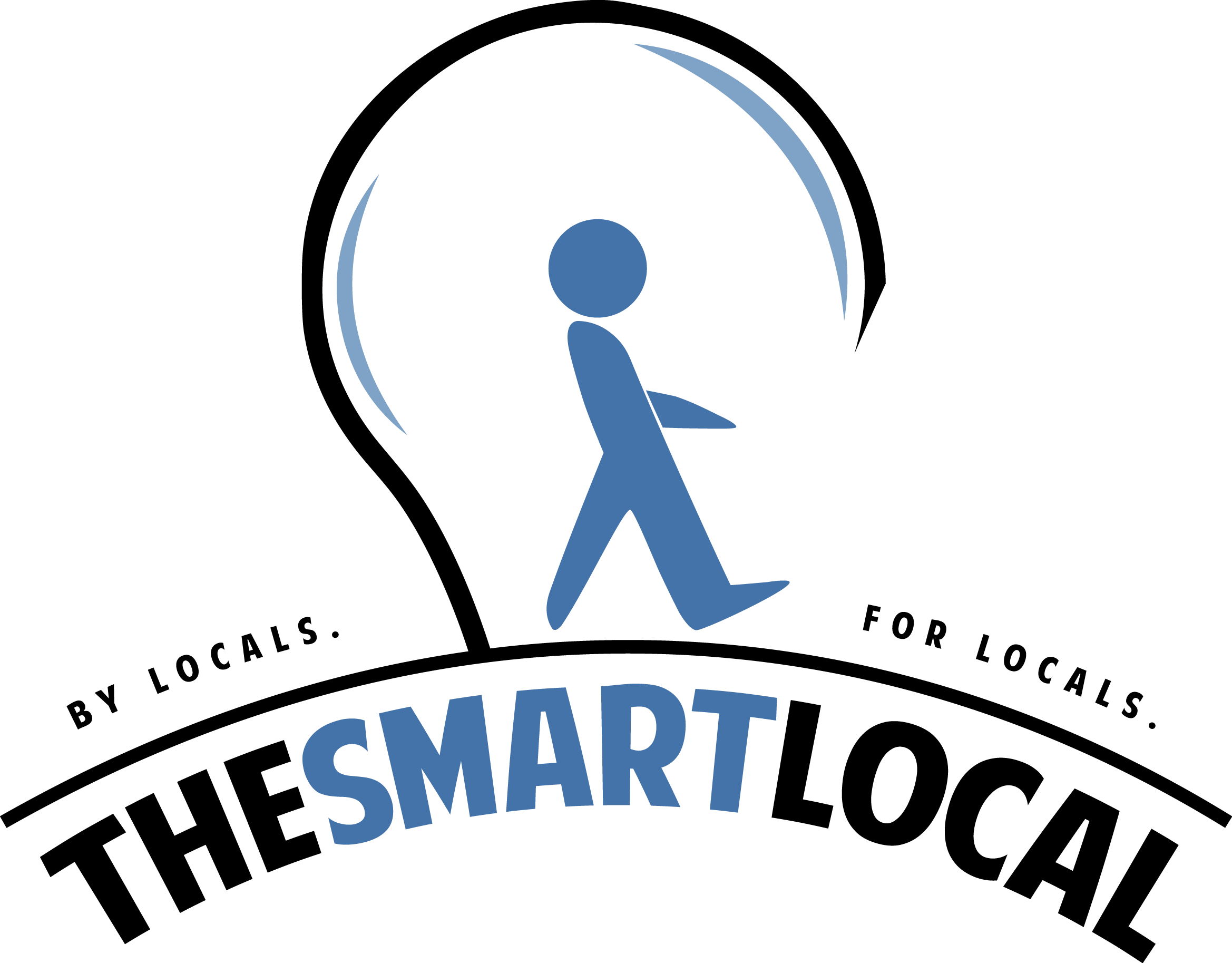 Drop us your email so you won't miss the latest news.