Things To Do In Shizuoka 
Visiting Japan is on many Singaporeans' bucket lists. How could it not be when we've heard such great things about the sakura blooms and fresh sashimi? Vacations to Japan usually mean Tokyo, Osaka, Kyoto or Hokkaido, but there's so much more than these popular cities. Just an hour away from Japan's bustling capital is one such place.
Shizuoka is an undiscovered prefecture of Japan accessible by the uber fast Shinkansen. Most of us know Shizuoka as home to the iconic Mount Fuji, but apart from that, there's an array of activities you won't find in any of the hot spots above.
Here're 10 reasons to make Shizuoka a day trip or an extension to your next Tokyo vacation. Read till the end to find out how you can win a trip to Japan! Plus, you'll get to catch a glimpse of popular sweets and cakes from Shizuoka!
1. Hike up Mount Fuji and spend the night in a mountain hut
If you've ever dreamt of reaching the peak of Mount Everest, attempt to scale the 3,776 metres-tall Mount Fuji first. Most of us are under the impression that such adventures are reserved for seasoned climbers, but give it a shot anyway and let it surprise you! Mount Fuji in Shizuoka is pretty much what MBS is to Singapore – your trip just wouldn't be complete without it.
There're various rest stops available, so don't be overly kancheong in your ascent as the fluctuating altitude may make you feel sick. Be sure to rent proper gear at the foot of the mountain before embarking on your adventures.
For a truly unforgettable experience, stay a night or two at the mountain huts where you'll get acquainted with life as a true blue mountaineer. For just ¥7350 (~S$84), the hosts will not only prepare your accommodation, but also hearty Japanese meals to ensure you stay cosy till descent the next day. Oishi! 
Address: Mt Fuji, Kitayama, Fujinomiya, Shizuoka Prefecture 418-0112, Japan
2. Ride the surviving old-school steam train on the Oigawa Railway 
Turns out it isn't just the Shinkansen that Japan is famous for. For most Singaporeans, train rides are synonymous with peak hour crowds and nondescript sceneries. Oigawa Railway, one of the last steam engine networks in the whole of Japan, is a great alternative experience for those who crave something less conventional.
The railway runs across 65 kilometres. As you enter the old-school carriage, you'll see smoke bellowing out of its top – like Polar Express in real life. Peek out at any point during your ride and you'll get to see the sights of untouched beauty of Shizuoka, such as the iconic Oi River that runs 168 kilometres.
3. Cross the Yumeno Tsuribashi suspension bridge
If you're like Tarzan, you might just want to alight at Senzu station when you're onboard the Oigawa railway. A 40-minutes bus ride and brief 30-minute walk later, you'll find yourself on one end of the Yumeno Tsuribashi suspension bridge.
A connector joining 2 mountains of the Sumatakyo Gorge together, the suspension bridge is not for the weak-hearted. It's only strong enough to carry the weight of 10 adults, so there ain't no turning back you decide to embark on this journey. A quick tip – DO NOT look down.
You can ONLY walk on the vertical plank.
Suspended 8 metres above the pristine, emerald green waters, this 90-metre long bridge sways from side to side when the wind blows. Depending on how adventurous you are, it can be the most thrilling or scariest experience of your life.
4. Immerse in an authentic natural hot spring experience
Hot springs, or 'onsens', are staple of the Japanese culture not to be missed. What makes the onsen scene in Shizuoka unique is its concept of blurring the lines between indoor and outdoor baths through ingenious open-air designs. So you can enjoy the outdoor view without compromising comfort.
Atami Spa
Calming, relaxing, and finding peace in the silence. That pretty much is what an Onsen experience would be like. But if your inner wild child is cringing at all the zen that's going on, prepare to have the best of both worlds meet. At Atami spa, mum and dad can head on up to enjoy the pristine waters while soaking in the peace and tranquility all adults can't seem to get enough of.
And as for the little ones, upgrade your onsen experience at the Marine Spa Atami, an indoor onsen facility that comes equipped with… A WATER SLIDE. Hello, why just sit and stone when you can all that fun while doing your body good with all that natural spring water goodness.
Yugashima Onsen Yumotokan
If you're looking for a nature-bound experience, Yugashima Onsen is it. With spring water flowing directly from the its source, you'll get to soak in the onsen and the rustic charm of its surroundings.
Before that, don't forget to check all your luggage into the Yumotokan, a traditional Japanese-styled inn hidden in the woods. If this is where Nobel Peace prize winner Yasunari Kawabata stayed at while writing the popular Japanese story 'The Izu Dancer', there has to be something that drew him to this place for inspiration.
Address: 1656-1 Yugashima, Izu-Shi, Shizuoka, 410-3206, Japan
Akazawa Onsen
Akazawa Onsen Hotel is a resort that combines comfort and luxury on a whole new level. Apart from spacious rooms to accommodate everyone in the family, the resort features a plethora of onsen experiences.
While it offers the conventional indoor onsens, the infinity onsen definitely steals the show. With unobstructed views of the Pacific ocean, this outdoor onsen lets you enjoy Mother Nature's work of art while you soak in luxuriously with all you need within reach.
Address: 163-1, Ukiyama, Akazawa, Ito City, Shizuoka
5. Tour the iconic shrine of Mount Fuji's sacred waters
Tucked at the foot of the iconic Mount Fuji at the start of the Omiya-Murayamaguchi Mountain Trail is Fujisan Hongu Sengentaisha Shrine. The headquarters of over 1,300 shrines across the nation is unlike any other you'll find in Tokyo. With Mt Fuji's constant eruption that devastated civilians living around the area, the shrine was built a long time ago to appease the mountain deities.
Within the shrine is the spring-fed Wakutama Ike pond with snow and ice-melt water filtered by volcanic rock beneath the ground. People of the past used to 'purify' their bodies here before climbing the sacred mountain.

Source
Now a spot for tourists and those who want to scale the mountain with a peace of mind, the best time to visit this shrine is in the beginning of February, March, July and November when major festivals and celebrations like the annual autumn festival. During these times, locals parade the holy grounds with traditional music and dances to thank the deities for a good year of harvest.
6. Have the MOST EPIC view of Mount Fuji ever on a paraglider!
Asagiri Highlands is located at the base of Mount Fuji – a popular location for tourists to see the landmark from. But instead of snapping away with the mountain as your backdrop, why not see the mindblowing beauty up close and personal on a paragliding stint? You can never find such a vantage point on land.
Asagiri means morning mist, and that's pretty much the landscape's natural filter. At 800 metres above sea level, the cool climate has given rise an abundance of ranches famed for their dairy products. You can hardly find the countryside's charm in Tokyo City, nor do you have to be in Hokkaido to enjoy Japan's fresh milk products!
Sky Asagiri
Address: Fumoto 499, Fujinomiya, Shizuoka, 418-0109
7. Get a hands-on experience of Shizuoka's wholesome tea culture 
The Singaporean tea ceremony goes something like, "Uncle, teh-ping tabao!", but in the country that blessed the world with matcha, it goes without saying that tea appreciation is way more refined.
Ochanosato 
When in the prefecture that produces 40% of Japan's green tea, a visit to Ochanosato is mandatory.

Source
At the Ocha-no-Sato World Tea Museum, the entire history of tea is laid there in all its glory. From Turkey to China or even Nepal, you'll see how a simple cup of tea varies across cultures. Apart from being an observer, visitors can expect hands-on action too!
The highlight has to be the tea room, where visitors can be part of a traditional tea ceremony. Sit on tatamis, have the tea master brew matcha in wooden bowls and a bamboo whisk, drink up within 3 sips and end the experience with Japanese sweets – a staple of tea ceremonies.
Ocha-no-Sato Museum
Address: 3053-2, Kanayafujimicho, Shimada City
Greenpia, Makinohara Green Tea Estate
Apart from being presented with a green tea galore, why not be part of the production process? At the Makinohara Green Tea Estate, not only can you enter the factory to see how Japan's favorite tea is manufactured, you can even don a super kawaii yukata and go tea-picking between April and October.

Source
What's more, all the tea leaves you picked are going straight from the basket into your backpacks as a souvenir – so don't do a tardy job at picking!
Address: 1151 Nishi-Hagima, Makinohara
Opening Hours: 10am – 5pm
Price: ¥ 800 / person.
Directions:: 20 minutes by car / taxi from JR Kanaya station.
Website
 8. Try Shizuoka's one-of-a-kind eel pie for the first time 
Ask any Japanese person about Shizuoka, and they'll tell you about their eel delicacies. You could probably get away with an unagi bento, but why deny yourself something as novel as eel pie? For a truly unparalleled experience, head over to the Shunkado Unagi Pie Factory to sample this unique creation.
I love unagi and pie, but putting them together sounds like an episode of Fear Factor. Still, everyone who sampled it loved it. At the factory, you'll be treated to a behind-the-scenes tour to learn how these savory pies are made.
Once you're done, waltz over to the cafe to taste creations made with the unagi pie, but don't be fooled now. They may look like unassuming rice crackers, but through the hands of the artisans, you'll see just how versatile eel pies can be.
Address: 748-51 Okubo-cho, Nishi-ku, Hamamatsu-shi, Shizuoka,Japan 432-8006
Opening Hours: 9.30am – 5.30pm
9. Go castle-hopping
Shizuoka is not just home to great shrines and places of worship, but also palaces and castles. To some they may be no more than ancient architecture, but there's something to be said about setting foot on grounds that belonged to highly regarded royalties centuries ago.
Hamamatsu Castle
Once home to Tokugawa Ieyasu, arguably the first shogun (military ruler) of Japan's Edo period, this castle is now a museum for visitors to pay homage to Japan pre-colonial past. Inside the castle, you'll be able to see artefacts like weapons and armours used back in the days when Japanese samurai went to war.
The lush Hamamatsu Castle Park is located directly next to the castle, so don't forget to take a stroll before leaving!
Address: 100-2, Motoshirocho, Naka-ku, Hamamatsu-shi,Shizuoka,Japan 430-0946
Opening Hours: 8:30am – 4:30pm
Tickets: ¥200 (~S$2.31)
Directions: From JR Hamamatsu Station take bus No. 1 or 13. Alight at Shinyakusyomae.
Kakegawa Castle
Over 500 years ago, the Kakegawa Castle was built as the residence of Shizuoka's governor. It functions like the Istana we have here, as a meeting point for the lord to receive officials from other states and countries.
Inside the castle, you'll get exposed to how life was like centuries ago – when the simple Japanese room setting we see today was considered a grand and respectable setup.
If you head over during the Spring season, you'll get to see the castle's full splendour cherry blossoms take over the landscape in full bloom.
Address:: 1138-24, Kakegawa, Kakegawa, Shizuoka, Japan 436-0079
Opening Hours:: 9am – 4:30pm
Tickets:: ¥410 (~S$4.74)
Directions: 10 – 15 min. walk from JR Kakegawa Station
10. A vast, quirky variety of snacks you'll NEVER find anywhere else 
When your friends travel to Japan, what's the #1 gift they'll bring back? Tokyo Banana, obviously! We're not complaining, we can't say no to those pillowy sponge cakes either. But while in Shizuoka, snack-shopping gets very different.
The snack selection in Shizuoka is far from commercial, and you probably haven't heard of most of them. Most importantly, they're made of natural ingredients and are fairly unprocessed.

Oimoya's Sweet Potato Snacks
Case in point: Hoshi Imo. These semi-dried sweet potatoes are first steamed then air-dried to create a chewy texture. With the root's natural sweetness, no additional sugar is added to this snack. You won't believe that from its taste, but it's true.
In any case, it's a healthier way to satisfy the sweet tooth without the guilt and excess sugar. If locals would queue over 3 hours for a bag of these, we'll take it.
Be a traveller, not a tourist!
The world is truly every globetrotter's oyster. When planning a vacation, we often only consider the popular tourist destinations. These places are "safe" options, but they can sometimes be commercialized.
Shizuoka, for instance, is the Tokyo's most overlooked neighbor just an hour away. She may not have the bustle of Shibuya crossing, or flashy department stores flooded with tourists. But it's an accessible, rustic retreat away from the noise without having to splurge on Okinawa or Hokkaido.
Get your first taste of Shizuoka with Rakuten! 
Scooting off to Shizuoka on a whim may sound absurd now, as any great adventure requires solid planning. But until that becomes a reality, you can experience a slice of its culture in Singapore.
On Rakuten, an online marketplace that sells everything from Japanese snacks to electronics, you can have Shizuoka's snacks delivered to your doorstep. The aromatic Rooibos tea, Honey Castella Cake and sweet potato munchies are among the many popular snacks of the region.
With Rakuten's 5x Super Points Program where you score point rebates with every purchase there's even more reason for online retail therapy. Look out for their point rebate campaigns and discount coupons on-site – you can easily purchase an item more than 30% discount the given price!

Bunmeido Honey Castella Cake – Get it here
Made with honey, wheat, sugar, eggs and starch syrup only, this au naturale Honey Castella Cake is a tea time companion of all times. When we received this, our preconceived notion would be that the cake is dry and full of preservatives you can essentially taste it. But to our surprise, the cake was extremely moist and fluffy, but not too cloying at the same time. Definitely comparable to those you would buy at a shop.
I mean, even the egg yolks that go into the cake are carefully selected and only the creme-de-la-creme goes into the final mix. The only peril is that the cakes come in a big log, which means you have to finish it within the first 2 weeks of opening.

Assortment of Sweet Potato Snacks – Get it here
Imo-Amanatto is the answer for those who are constantly looking for something to snack on. Sweet potato cubes that are preserved in honey, this guilt-free snack is slightly crumbly while the inside stays moist and chewy. With a light sweet taste and a kiss of sweet potato, you can snack to your heart's content without have to feel that post-snacking guilt! 

Assortment of Sweet Potato Snacks – Get it here
I'll admit, for someone who is a diehard for chips and something flavourful, it might be too big of a change converting to sweet potato cubes. Lucky for you, Rakuten retails an assortment set of sweet potato goodies so you can slowly ease your way into the healthy snack beat. To start you off, dive straight for the Imo Karinto, a sweet potato that is fried to crisp perfection.
Caramelised with sugar so that every bite is as flavourful as the last. I mean, how smashing is that? All that nibbling in between meals without sacrificing your figure.
What's more, you can even stand a chance to win a trip to Shizuoka! From now till 20th January 2016, buy from any 2 Shizuoka Shops on Rakuten and win return airfares with accommodation worth $6000. Soaking in the onsens and conquering your fear of heights at Yumero Tsuribashi may be closer than you think.
---
This post was brought to you by Rakuten.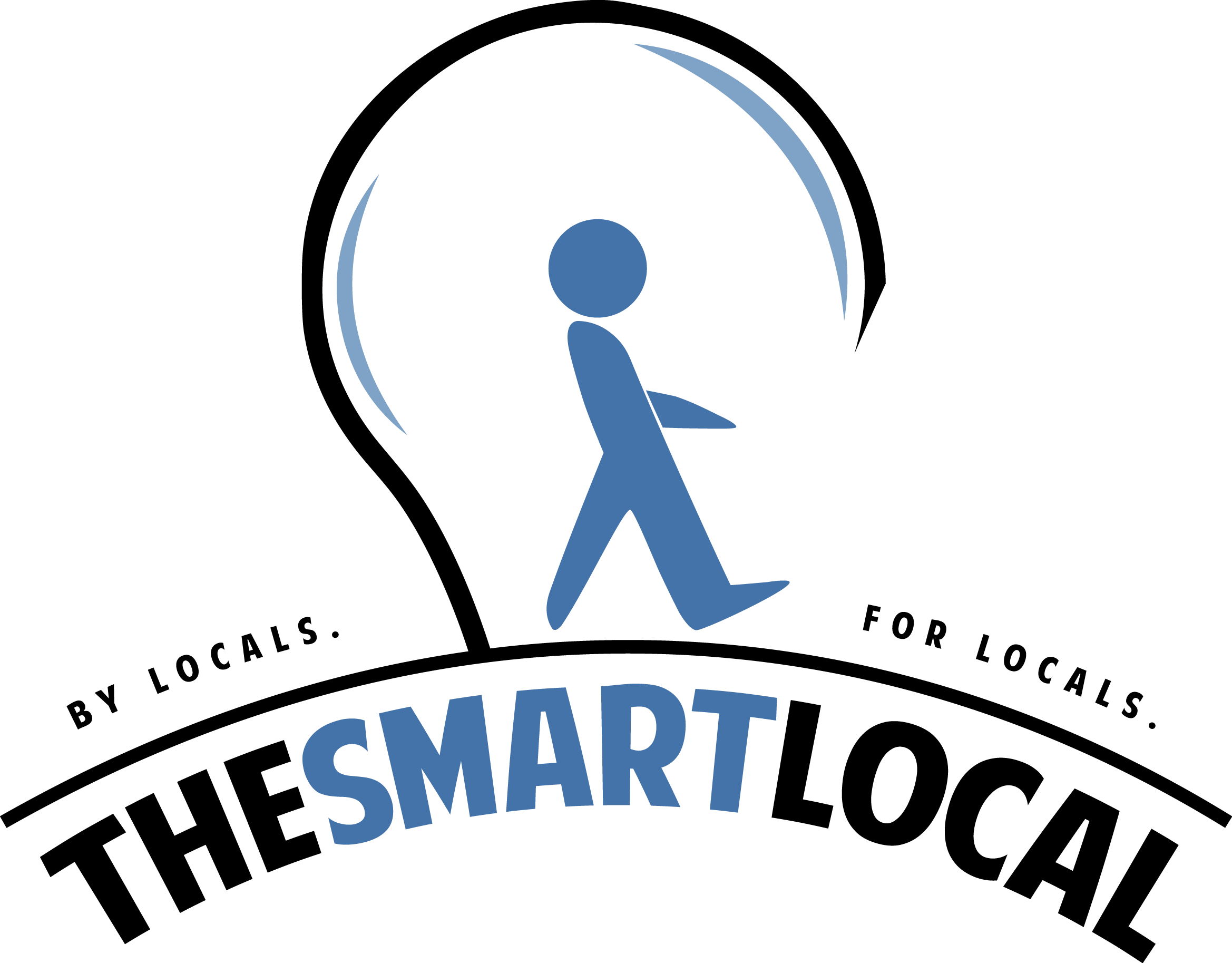 Drop us your email so you won't miss the latest news.