SHINE Festival: Time to #OwnYourDreams
As a kid, I wanted to be a singer. Sold-out concerts, back-up dancers, fame – I wanted it all. But my hopes were brutally crushed when everyone laughed at my lofty ambitions, and cited "no stability" and "low income" as to why being a musician is a hopeless cause in Singapore.
But the 12th edition of SHINE Festival begs to differ. Organised by the National Youth Council at Orchard Road from 30 June – 2 July, it encourages youths to "own" their dream and pursue it, even in non-mainstream industries such as music, gaming or the arts.
To get you inspired, the festival features captivating performances, enriching workshops and talent showcases by youths under the mentorship of industry leaders in the Talent Development Programme.
Here are 9 reasons why SHINE Festival is the undisputable event of the month!
1. Catch a collab between K-Pop star Jessica Jung and The Voice's Natalie Ong
Keep your eyes peeled for this: a collaboration between X-Factor Australia's Natalie Ong and K-Pop sensation Jessica Jung.
Natalie successfully captured the audience's hearts with her take on Christina Aguilera's "The Voice Within", while ice-princess Jessica rocked the music scene after her debut as a member of Girl's Generation.
2. Watch local talents rock the stage with rad tunes
Put your hands up for ShiGGa Shay, RAP-resenting the local hip hop scene with his sick beats and lyrics.
Source: @shiggashay
Other names in the star-studded line-up include Gentle Bones, Charlie Lim and Stopgap. The two smooth crooners and up-and-coming indie rock band will be gracing the stage with tunes soulful enough to induce an eargasm.
Singer-songwriter Inch Chua will also be making an appearance at this happening event, so don't pass up this chance to enjoy her repertoire of folk, electronic and acoustic tunes.
Note: Check out captivating guest performances by iNCH, Stopgap and Gentle Bones on our TSL Acoustic Sessions!
3. Zoom in on the most mysterious man of The Sam Willows
Local act The Sam Willows will be performing at the festival. But how many really know mysterious lead guitarist and vocalist of the quartet, Jon Chua? You'd probably don't even know he has his very own recording studio and sound design company – Zendyll Productions.
Get to know the man a little better at his workshop "How To Make It In Music?", where Jon imparts nuggets of wisdom to those striving to make their mark in the industry.
Man of mystery. Source: @jonchuajx
As a music mentor for the Talent Development Programme (TDP), a 7-week programme where he teaches participants how to songwrite, record songs and even perform, you'd bet he knows what he's talking about.
Spot one of Jon Chua's mentees, Axel Toh, at 2:11. He'll be performing with The Sam Willows at SHINE Festival.
But if you need specifics on how to be the next big thing, songbirds Gentle Bones and Linying will spill the beans at their talk "How To Get Signed In Music"– you're well on your way to stardom.
4. Learn how to be an expert film-maker
Spot the next Royston Tan or Kirsten Tan here. Under the tutelage of AMOK in the Talent Development Programme, aspiring filmmakers will be screening their works in the heart of Orchard Road.
Check out this masterpiece from Sean Ng, director and co-founder of AMOK.
AMOK's a creative agency that has worked with big brands like Sony and McDonald's, so sit back, melt into a beanbag and be blown away by the film masterpieces made under their watch.
Even if you missed the TDP programme, it's not too late to attend talks or workshops by experts in the field such as Blackmagic design, Monstrou Studios and mm2 entertainment – the latter is the producer behind the movie Ah Boys To Men. Sign up for workshops here.
5. Witness an epic gaming showdown in a shipping container
Wield your competitive streak as you battle fellow gamers not in a LAN shop, but in a shipping container. Now that's hardcore.
Organised by Singapore Cybersports & Online Gaming Association (SCOGA), this is gaming session not to miss – cheer on your fave gamers as you watch the finals of the Lion City Esports Cup for 2 titles, Dota 2 and Overwatch.
But if you want to level up from being an onlooker, sign up for talks by powerhouses like Shawn Toh and Benjamin Chua, the CEO and programmer at Battlebrew Productions respectively.
6. Feast your eyes on the largest dance competition in SG with a 360° arena
Source: @super24sg
Get your groove on as you soak up the rad atmosphere at Super24, an annual competition hosted by O School for up-and-coming dance crews.
Diverging from the usual "front-view judging", this dance-off introduces judging from all four sides of the stage, to encourage perfect synchronisation amongst members.
From primary school students to established dance crews, from old-school hip hop to contemporary dance, the audience can feast their eyes on diverse choreography at this swag Battle of the Year.
Watch other upcoming dance talents from the Talent Development Programme.
7. Unleash your inner DJ at this beat making station
Unlike any ol' festival, this one includes interactive exhibits for everyone to get hands-on. Highlights include the Beat Making Station, where aspiring DJs can live out their dreams [d]- all you've to do is overlay sick beats on a track by DJ Mitch Advent to create their own playlist.
8. Get your hands on exclusive products at the Maker's Fair
Ditch your mundane shopping plans at the overly-frequented mall nearby and make a beeline for the Maker's Fair instead.
Scented candles from Endorphins Source
Not only will the fair display Singapore's best-funded Kickstarter products, local startups such as Endorphins, Talking Toes and The Green Co. will also be displaying their creations. Think galaxy-inspired scented candles or quirky terrariums for your desk.
Gorgeous terrariums from The Green Co. Source
9. Savour mouthwatering grub from food trucks
If you identify eating as your unwavering passion, be sure to set foot into gluttons' paradise at SHINE Festival. With Orchard Road being sealed off exclusively for the event, food trucks will be popping up to cater to your palate.
Get your fill from The Travelling C.O.W. Source: @xd_nat_t
Vendors gracing the event include PICNIC and The Travelling C.O.W. – all set to sate your cravings. After, wash it all down with some Nestle Milo or Somersby cider.
Source: @chitchaatchai
Besides the stationary food trucks, there will also be live cooking sessions by young hawkers from stores like Two Wings and Chit Chaat Chai. Throw your diet out of the window and reward yourselves with this spread!
BONUS: Youth Month Perks
SHINE Festival is part of Youth Month, which is chock full of perks and promotions for youths. Just sign up here to stay in the loop. Here's what you can look forward to:
Enjoy discounted tickets to BOUNCE Singapore and more
If you're sick of the cafe-hopping routine with your homies every week, give BOUNCE Singapore a go to spice up your big-group outing game Get a sweet 10% off admission prices on weekdays when you flash e-coupons from NYC's Facebook page.
And don't let your sporty streak end there. Take advantage of the exclusive promos at Bossaball and Climb Central as well!
Revamp your wardrobe with discounts from Lazada and New Balance
Source: @dry.risers
It's common knowledge that once you shop, you just can't stop. Get $5 off your purchases on LAZADA simply by quoting "NYC5OFF" after you've loaded your shopping carts to the brim.
For those who prefer physical stores, get your kicks at New Balance. Satisfy your inner fitspo with a whopping 40% off every 2nd item. Check out the deets here!
Stuff yourself silly without breaking the bank
The promise of cheap food is enough to send any Singaporean into a frenzy. The Entertainer App is thus a godsend to all of us, presenting a multitude of 1-for-1 F&B deals for our choosing.
Source: @veronicaphua
Check out 1-for-1 deals from vendors such as Fat Cow and Lepark to settle those big group outings without putting a dent in your wallet.
With that much food, surely you need a drink. Chug down your fave beverages at a fraction of their price with the Cheers Drinks app, which offers similar 1-for-1 deals. Some noteworthy bars on board: The Mad Men and Aria Roof Bar.
Download The Entertainer or Cheers Drinks now for discounts of up to 85% on subscription !
Quote "SHINEWITHUS" to subscribe to The Entertainer App for only $70 (U.P. $125).
Quote "CHEERSHINE" to subscribe to the Cheers Drink App for only $40 (U.P $125)
Mark your calendars for SHINE Festival 2017
With so many talks and workshops across music, filming, gaming and more at SHINE Festival 2017, you might just meet the right mentor to help you achieve those big dreams.
Performances and talks to look out for!
Even if you're not an aspiring creative, the festival at Orchard Road is still great fun – admire the works of local talents, stuff yourself silly with sumptuous treats or jam to groovy hits from your favourite artistes. It's time to kickstart your July with a bang!
SHINE FESTIVAL 2017
When: 30 June 2017 – 2 July 2017, 1PM – 10PM daily
Where: Orchard Road, from ION Orchard to *SCAPE (Note that there will be road closures from ION Orchard to Ngee Ann City on 1st July, from 4pm to 12am)
Price: Admission is free!
This post was brought to you by SHINE Festival and National Youth Council.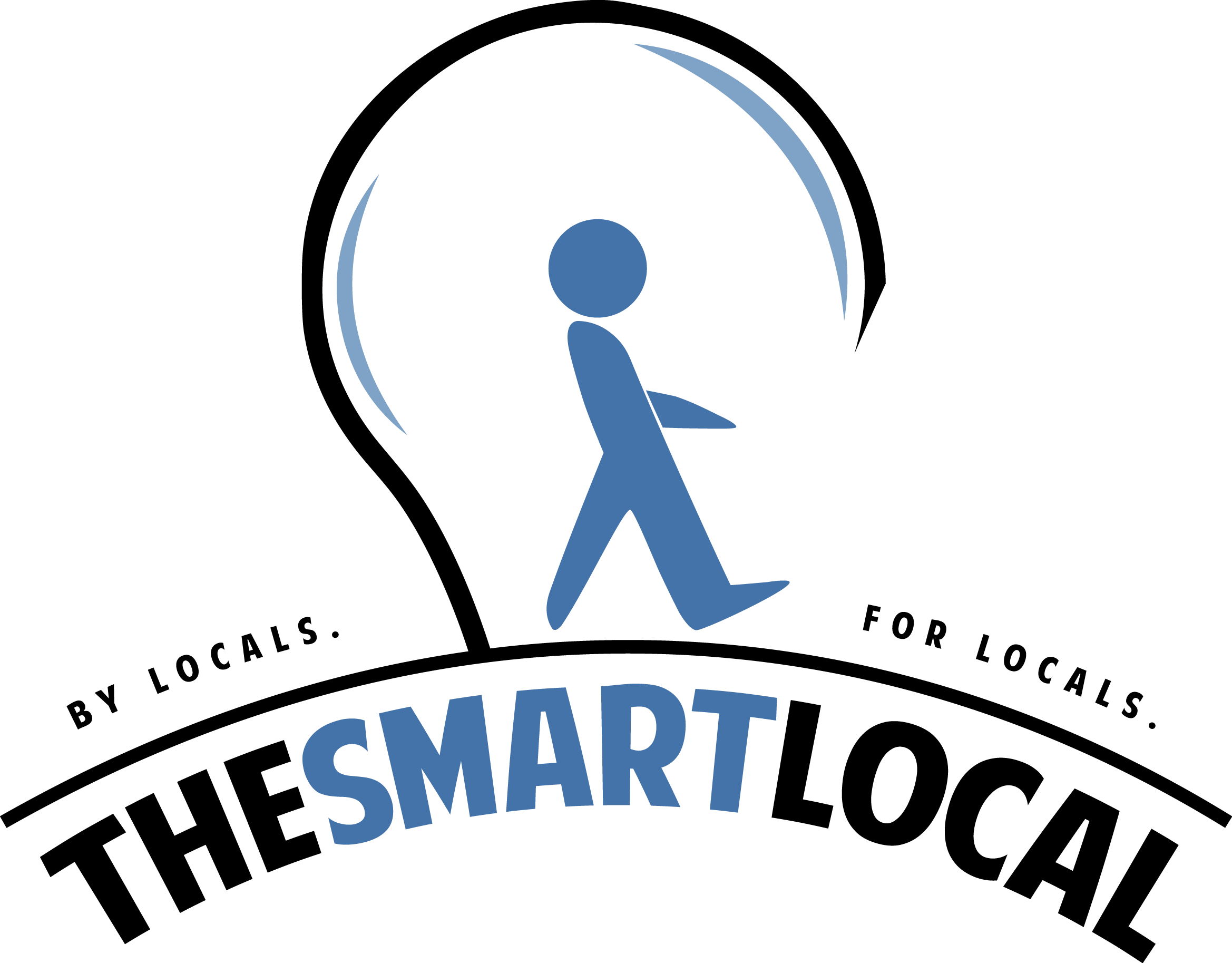 Drop us your email so you won't miss the latest news.