Reliving secondary school after school activities
---
Listen up, kids. When you're in your 30s and in a steady relationship, dating usually falls into a comfortable routine. You get dinner at the nearby kopitiam, order the same zi char dishes, take a walk back home, and promptly pass out on the couch while trying to watch a movie on Netflix together.
At least, that's what my boyfriend, Jay, and I usually did on our weekly dates. Don't get me wrong, it's not that romance dies when you're older; he still manages to surprise me every anniversary. But as we're both working adults who would rather spend whatever free time we have resting, going on a predictable date was just something we preferred.
But it does feel that we're like an old married couple when he hasn't even put a ring on it yet. So to turn back the clock, we decided to relive some of our favourite after school activities to try and feel young again.
---
Recreating secondary school date activities at Plaza Singapura
---
We headed down to Plaza Singapura for our date, as we both had fond memories coming here regularly when we were younger. We had also recently learned of the new DBS x CapitaStar Retailholic Programme, where we could score up to $50 rebates in eCapitaVouchers on purchases made at participating stores, with our DBS/POSB Cards as CapitaStar members.
After paying a one-time fee of $6 to sign up for the DBS x CapitaStar Retailholic Programme, you will earn 5% rebate in eCapitaVouchers on purchases made at Plaza Singapura and Tampines Mall with your DBS/POSB Credit or Debit Card.  Do note that this is only for spending made between 1st June-31 July 2022.
Here's how we did it during our date: 
Note: Because my actual boyfriend couldn't make it for the shoot, photos are for illustrative purposes only. We also took a time travel machine because the spend period for this beta Programme starts on 1st June 2022. 
---
Attempting to study at Starbucks
---
11.30am: We kick started our date at Starbucks in Plaza Singapura for a "study date". When we were students, this was where we'd go if we had extra pocket money on hand to hang out on the pretence that we were there to study. 
Our idea was to spend about an hour there to finish our drinks, while working on some last minute client stuff before continuing on with our day. We bought our drinks, which Jay generously paid for with his DBS Live Fresh Card. It instantly earns him a 5% rebate in eCapitaVouchers, on top of the usual 5% cashback he earns for contactless payment with DBS Live Fresh. 
You'd think that as two seemingly mature adults, it would be easier for us to focus on our tasks at hand. But even though nearly 15 years had passed since we were in secondary school, it was hard to shake off some habits like playing games and texting on our mobile phones. 
After about an hour of fiddling around with our phones, it was clear we were both distracted, so I had a better idea. "Let's play hooky," I said to Jay. "We'll ditch work for the day and do all the stuff we used to do after school as teenagers."
He was immediately onboard with the idea, throwing his notebook into my bookbag and making a beeline out of Starbucks.
---
Dressing the part as students
---
1pm: To really pretend like we're students, we decided to put together an outfit reminiscent of our schooling days. Our first stop? Bata. Despite the many years it'd been since graduation, we were pleasantly surprised to see that the shoe store still specialised in school shoes. It didn't take long to find the pairs we wanted – stark white as per school standard.
1.30pm: School shoes on, we walked over to World Of Sports. Those our age would know that this was the go-to place to get all the sports attire we needed if we wanted to stand out from the crowd.
But we were here to get school bags. 90s kids will remember the iconic school bags of our youth, like the messenger style every cool kid was sporting. And that's exactly the bag Jay was gravitating towards. "Do I look cool?" he asked. Supportive girlfriend that I am, I gave him a thumbs up of approval.
2pm: Jay's new bag in hand, we decided that we should fill it up with books and stationery, and this meant a stop at Times Bookstore. I loved going to the bookstore after school. I would spend hours testing out pens and highlighters, buying them in hopes that they would make me a better student.
As for Jay, he loved browsing through the bookshelves when he was a teen. Harry Potter and True Singapore Ghost Stories were series he devoured under the covers with a flashlight after dark.
I'm still fond of skimming through the racks of stationery for that perfect pen, and Jay prefers self-help books these days. But we liked that we were both able to reminisce about a cherished time we had separately in our childhoods in a shared spot together.
---
Doing things we never had a chance to do as teens
---
3pm: If it were up to us, we probably would have stayed in that bookstore for longer, but our stomachs were starting to rumble. Looking to relive more nostalgic memories, we opted for McDonald's – a faithful after school lunch staple when there was no food at home.
Since we're still in a playful mood, we get a couple of Happy Meals for ourselves. It's been so long since either of us bought one, but true to its name, the little red boxes holding toys and McNuggets really made us happy.
3.30pm: Bellies full, we decided to check out another after school activity we indulged in as kids – the arcade. Timezone was still as loud and brightly lit as we had remembered. It even had some of the games we used to play!
It'd been ages since we had been to Timezone, so we definitely needed to buy a card loaded with credits to try out the various machines. As we had done the rest of the day, we made sure to use our DBS/POSB Cards – like the DBS Live Fresh Card – for all payments to snag our 5% rebate in eCapitaVoucher.
Jay immediately challenged me to a round of Dance Dance Revolution (DDR). For as long as we have dated, he's said that he was exceptionally skilled in DDR back in secondary school, but I'd never had a chance to see him dance.

I guess Jay was and will always be the king of DDR.
We hopped onto the platform to give the game a go. Once the music started, the muscle memory kicked in for Jay, as he stepped in perfect sync with a remixed version of some anime song I'd never heard of. I was amazed at how deft my boyfriend was on the DDR machine, when this was the same guy that would trip over his own feet at home.
4.30pm: Getting to relive our secondary school couple moments put us in quite the romantic mood. While walking out of Timezone, Jay had a sheepish grin on his face before he awkwardly asked, "Wanna do Couple Lab?"
I burst out laughing before realising he was keen on the idea. When he was in secondary school, he would get jealous of the couples in school who kept showing off their rings. He didn't have the money to do such things back then, but now that he did, he wanted to make a pair.
He also assured me that this would not be a replacement for an engagement ring, but it would be a cute keepsake to have in memory of our date today. It's enough to convince me that this is a good idea and we go ahead and pick out a matching set of rose gold rings.
I could tell that Jay really liked the rings, because he kept putting our hands together to look at the both of them together. 
---
Ending the date on a sweet note
---
5.30pm: The couple rings were one of the last activities we could squeeze in before calling it a day, as I had to run off by 6pm. It felt like I had a curfew I needed to beat, just like I had in secondary school, except this time round, I had a family dinner to rush off for.
"You still have time for a drink?" Jay asked, grabbing my hand towards the basement of Plaza Singapura where Each A Cup is for one last spin of nostalgia. Bubble tea has gone in and out of trend since our childhood, but this brand has always been there since the beginning.
"2 chocolate Oreo frappes please," Jay ordered at the counter. In a few blitzes and whizzes of the blender, we get our frozen treats. The first sip is just as I remembered: creamy, with a hint of chocolatey goodness, and a lovely textural crunch from the crushed up oreos. Mega yumz.
Now, I really had to go. I said goodbye to Jay and headed for the bus stop. We had so much fun being kids again today, and it felt good to throw away adult responsibilities for a while.
---
Earn 5% rebates with your DBS/POSB Cards
---
While we enjoyed our date at Plaza Singapura, we were also earning rebates whenever we paid with our DBS/POSB Card within the mall thanks to the DBS x CapitaStar Retailholic Programme. With every eligible transaction we made, we earned 5% rebate in eCapitaVouchers. Best part? There was no minimum spend to hit in order to get this reward.
Other than Plaza Singapura, easties can also enjoy the same rebate rewards over at Tampines Mall. If you're feeling nostalgic like me, check out friendship bracelets at 77th Street, face off with your friends at Cow Play Cow Moo, and get cute stationery for your WFH desk at Precious Thoughts for a trip down memory lane.
To get started on receiving your eCapitaVoucher rebates, register for the DBS x CapitaStar Retailholic Programme at just $6 for 2 months with the link below. Registration is only open from now till 31st May 2022, with limited slots available, so you'll want to sign up if you don't want to miss out on the rebates.
From 1st June-31st July 2022, whenever you spend at Plaza Singapura and/or Tampines Mall with DBS/POSB Cards, you'll earn 5% rebates in eCapitaVouchers capped at $50 eCapitaVouchers over 2 months. The eCapitaVouchers will be credited to your CapitaStar account monthly, by the 9th of the following month.
The spend period to earn the 5% rebate in eCapitaVouchers would be from 1st June to 31st July 2022 only.
If Plaza Singapura and Tampines Mall are not malls you frequent, DBS/POSB Cardmembers can still earn rewards at any of CapitaLand's 18 malls islandwide. Just link your PayLah! account to your CapitaStar account and you could earn up to 20,000 STAR$, which you can then exchange for vouchers to be used at various tenants across the malls.
---
This post was brought to you by DBS.
Photography by Chan Huiwen.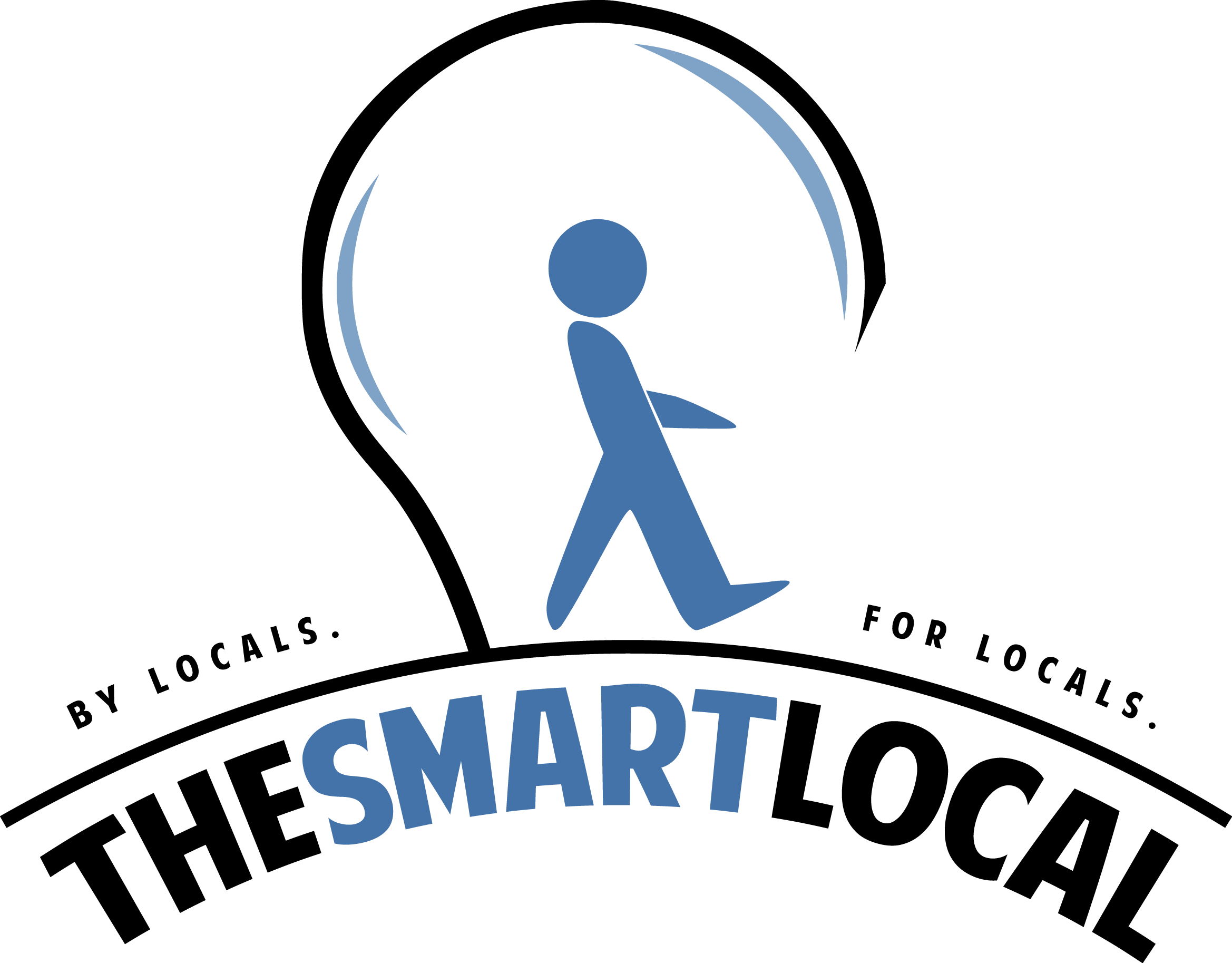 Drop us your email so you won't miss the latest news.