Switching from arts to science
---
For many of us, we're inclined to believe that if you enjoy the arts, you won't enjoy the sciences, and vice versa. It was a different story for Jamie, who found her passions in both the arts and the sciences.
She studied to be a professional pianist for 4 years, then decided to switch tracks, eventually becoming the software engineer that she is today. The choice wasn't easy, but it's one she doesn't regret making. Here's her story:
---
Wanting to pursue music at an early age
---
Jamie's first exposure to music was through piano lessons. While she officially started them at age 4, Jamie's mum would argue that the classes started much earlier. "My mum likes to think I got a headstart when I was in the womb, as she'd sit in on my siblings' piano lessons when she was pregnant with me," she jokes.

Image credit: Jamie Tan
Regardless, Jamie took to the piano like a duck to water. Kids her age found practising the piano a chore, but Jamie looked forward to tickling the ivories whenever she had the chance. Even in school, she tried to involve herself in more musical activities, opting to join the school choir as her co-curricular activity.
When it came time to choose a secondary school, Jamie set her sights on the School of the Arts (SOTA). The school is known for its immersive art programmes that allows students to pursue their musical and artistic interests as part of their school curriculum. For Jamie, that sounded like a dream come true.
"I thought joining SOTA would be a little like being in High School Musical," she confessed with a rueful smile. Jamie was looking forward to having music weaved into every aspect of school life and auditioned for a place at SOTA. She managed to secure a spot through the Direct School Admissions (DSA) programme.
---
Studying to be a professional pianist
---
Reality turned out to be slightly different than what 13-year-old Jamie imagined. In truth, the time devoted to music and academics was a close 50-50.
SOTA's approach to incorporating music into school work was more holistic than she'd expected. Jamie didn't just learn how to perform with others in duets and ensemble playing, she also had lessons in music theory and music composition.
The rest of her timetable was devoted to studying subjects for the International Baccalaureate diploma, such as core subjects like English, maths, and science.

Jamie practising with her duet partner.
Image credit: Jamie Tan
There were 2 things Jamie discovered about herself after 4 years at SOTA. One, that she suffered from stage fright, so each performance meant having to push through the swarm of butterflies in her stomach. 
Secondly, she found that she enjoyed studying science, in particular, physics. "I've always liked learning about how things work and physics allowed me to explore that," shared Jamie.
---
Picking a double science combination over music
---
This newfound passion would be cemented in Year 4 of SOTA when Jamie had to choose between switching to a double science subject combination and sticking to her studies in music by taking only one science subject.
Jamie was torn between these choices. On one hand, she was still passionate about music. But she wasn't very keen to continue in music subjects like theory and composition, and wasn't sure if this was something she could foresee herself doing in the long run.
On the other, she was excited by the chance to pursue the sciences further, but found it difficult to make a decision between that and music.
She decided to turn to her family for advice, who assured her that they would be supportive no matter her decision. Her mother prompted her to consider the career prospects for both options. Her father and brother were both engineers, so Jamie had a reference point as to what life might be like if she took the double science path. 
Ultimately, Jamie decided on the double sciences route. Looking back at what she enjoyed studying at SOTA, Jamie settled on chemistry and physics for her subject combination. "I'm quite a visual learner, and I found that the concepts from those subjects were easier for me to visualise in my head," she explained.
Even though she was no longer on the music track at SOTA, Jamie still tried to incorporate her love for music in her studies as well. "I would try to apply calculus to piano damping for a maths exploration assignment or try to measure soundwaves made by a piano for a physics assignment," she said.

Image credit: Singapore University of Technology & Design
When it came time to decide what to study in university, Jamie similarly faced a dilemma in deciding which of her interests to pursue further. She applied for music schools in addition to universities offering more general degrees.
Since she enjoyed maths and physics, Jamie thought she would also enjoy studying engineering, which uses both subjects. But engineering covers many disciplines like software, mechanical, and aerospace. 
Wanting to keep her options open, she decided to enrol into the Singapore University of Technology & Design (SUTD), which allowed undergraduates to explore various disciplines then pick a major in their second year onwards.

Through a newfound interest in programming, Jamie (4th from left) decided to major in Robotics at SUTD.
Image credit: Singapore University of Technology & Design
It was in her first year of studies that she was exposed to programming. For the first time since she began playing the piano, it felt like something clicked within her.
"Coding was so satisfying," she enthusiastically shared. Jamie's face lit up as she explained how coding was like doing a puzzle. When her code worked, it was as if the pieces of a puzzle had fallen into place.
But unlike playing the piano that Jamie found she had quite a natural talent for, programming required extra effort and practise for Jamie to do well in. In order to keep up with classmates who already had prior experience from taking courses in junior college and polytechnic, she tried writing notes and reading up on programming.
But rote learning alone wouldn't cut it. Instead, it was practice, practice, practice that built Jamie's confidence in programming. And the more she worked at it, the more Jamie could see a future that involved programming for her.
---
Applying for a scholarship at DSO
---
To get involved with more programming, Jamie decided to major in robotics, with a minor in artificial intelligence at SUTD. This would then push her into looking for an internship that would allow her to explore coding jobs as well.
It was during career and internship events at SUTD that Jamie first heard about DSO National Laboratories, a defence research and development (R&D) organisation that works in tandem with Singapore's Ministry of Defence and other government agencies. She met DSO engineers from the Sensors and Guided Systems Divisions who introduced her to their work at DSO.
"Their work seemed interesting and they were so excited about the work they did," she exclaimed. "Their stories about the environment and culture there were compelling and they encouraged me to apply for an internship if I wanted to try out coding full-time."

A Single-Board Computer that Jamie writes codes for today.
Jamie was convinced and decided to do a 3-month internship at DSO. During which, she was attached to the Sensors Division, which works on technologies like radars and Autonomous Underwater Vehicles.
The internship proved to be a challenging but fulfilling one that pushed Jamie in honing her skills as a programmer. Every day was a new learning experience for her, which she appreciated in her internship. "If work doesn't involve constant learning, it becomes too routine for me and would make me restless," she explained.

Jamie and her work buddy, Tong Lee.
It also helped that she had mentors in her internship who were more than willing to show her the ropes. Jamie gratefully expressed that they were only always just a text message away. Her internship fell during the WFH days of Covid-19, but Jamie felt that they were able to build a strong relationship online.
"The first time I was back in office, they shared stories about the lab I was attached to, which helped me to better understand the work that DSO was doing," she remembered fondly. Her mentors were also the ones who tried to give Jamie as many opportunities as possible. One memorable experience was getting to present her work to her bosses at the end of her internship.

If you thought software engineers only spent time staring at their screen, think again. Jamie enjoys a collaborative environment with her colleagues at DSO.
At the end of 3 months, Jamie found that she was craving more time at DSO. "The opportunities to constantly learn new things and do hands-on technical work was one of the reasons I wanted to secure a full-time job at DSO," Jamie said. Getting to witness and experience a collaborative workplace culture was another push factor for her to go back to DSO.
Jamie decided to apply for a scholarship with DSO in hopes that she'd be able to find her way back to the company. Despite her lack of experience, her enthusiasm and sincerity at the interview secured her the scholarship.
With the scholarship, Jamie had her last year of university sponsored by DSO. Thereafter, she joined DSO as a full-time employee to continue working on the projects she started on during her internship.
---
Working as a full-time software engineer
---
It's been just over a year since Jamie became a full-time software engineer at DSO, working on software for underwater platforms and sensors, as well as user interface (UI) development.
Working with lines of code is surely much different than the scores of music Jamie had initially expected her life to be like when she first considered pursuing a career as a professional pianist.
"I've always liked the arts and thought that it would be what I would end up doing," she said. "I didn't think I would be able to find something I would be as passionate about later on in life." That isn't to say that music has completely left Jamie's life. She still plays occasionally, mostly as a way to let loose and relax.
But now, Jamie is able to pursue 2 passions – music and programming. "Coding was uncharted waters for me up until my first programming module," she explained. "I would never have imagined myself becoming a software engineer."
Even though she started coding much later than her peers, it's through her hard work and determination that she is now able to integrate both the arts and sciences into her life.
---
Developing a career in the sciences at DSO
---
Jamie may have secured her dream job in her dream company, but she feels there's more to conquer in her career ahead. "I have a lot to catch up on in terms of software development, which is only achievable through a lot of practising," she clarified.

Jamie programming the software onboard an AUV.
Image credit: DSO
For the time being, Jamie has DSO to thank for helping her along this journey. Although her title is a simple "Member of Technical Staff", her job entails much more. It's a niche field but the tasks she performs are varied. "One moment I could be programming AUVs; at other times, I could be designing and developing man-machine interfaces," explained Jamie.
She also finds meaning in her work beyond the satisfaction of completing the tasks she's been given. DSO develops technological solutions for Singapore's defence and national security, and her work at DSO has real-life applications in protecting the nation.
And Jamie is just one of many. With over 1,600 research scientists and engineers at DSO just like her, there are plenty of opportunities to work on a variety of meaningful projects alongside colleagues across the domains of land, air, sea, and cyberspace, and by extension, chemical, biological, radiological, and nuclear defence.
There's also research ongoing in the fields of AI, cybersecurity, cryptography, robotics, quantum physics, and many more for you to develop your passions and interests. 
If this work speaks to you, you can get started on your application to DSO through the link below. Undergrads looking to try out the DSO experience can do so through their internship or scholarship programme. Otherwise, those with more experience can look through the extensive list of career positions available now.
---
This post was brought to you by DSO National Laboratories.
Photography by Poh Jin Ron.
Cover image adapted from: Jamie Tan, DSO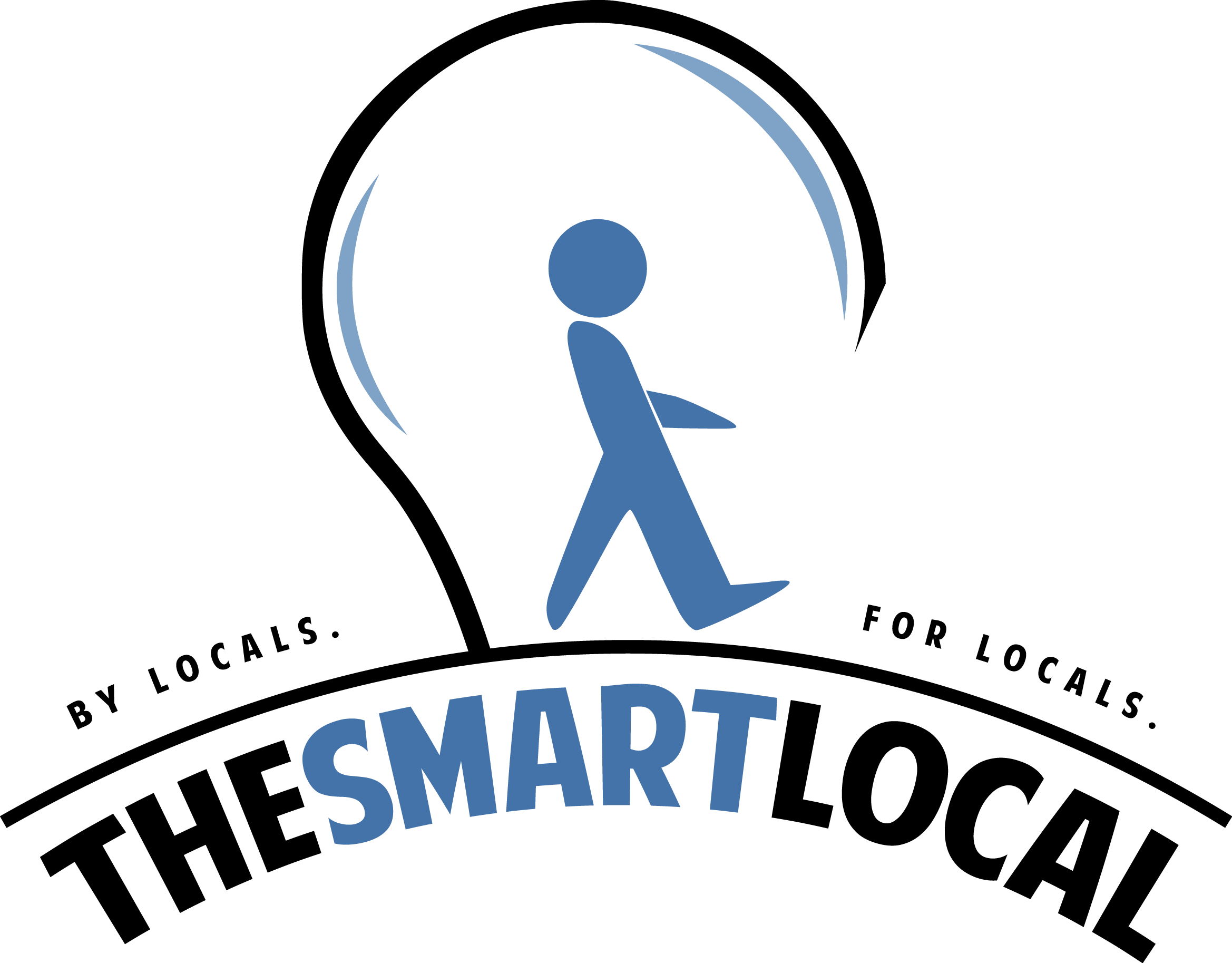 Drop us your email so you won't miss the latest news.