Things to do in Sagada, Philippines
Whenever Singaporeans have an itch for an adventure in the mountains, Indonesia or Vietnam are the destinations that usually come to mind, with treks like Mount Bromo or Mount Fansipan being famous for their epic landscapes.
On the other hand, the Philippines is better known for being replete with obscure islands, pristine beaches and crystal clear waters. We took a trip to Sagada, a quiet town in the Cordillera Mountains within the Philippines' Mountain Province, and uncovered postcard-worthy views while taking on activities that even Indiana Jones would get a kick out of. Here are 5 things you need to do if you ever make the visit to the sleepy mountain town.
This article is part of The $100 Nomad series, where we explore 10 cities for Singaporeans who are time-strapped and on a budget. These 3D2N itineraries cover lodging, meals and activities but do not include flights and transportation.
1. Go spelunking in Sumaguing Cave
If you've ever wanted to channel your inner Nicolas Cage a la National Treasure, spelunking in Sumaguing Cave will quench your thirst for adventure.
For the unfamiliar, spelunking, or caving, is the increasingly popular activity of cave exploration. Bear in mind that we're not talking about brightly lit caves with man-made paths to walk on. These caves are pitch-dark and require a fair amount of physical endurance to traverse. Be prepared to navigate slippery limestone steps, squeeze through tiny openings, and wade through thigh-deep bodies of water with only your guide's gas lamp to illuminate the way.
I'd go as far as to say that even the most garang thrillseekers would get a kick out of exploring Sumaguing Cave. Personally, the lure of the unknown was hard to resist, even if it meant wandering around barefoot on rocks covered with bat poop.
While I'm all for saving money, Sumaguing Cave is not somewhere you can explore without a guide. A good guide can be the difference between an enjoyable spelunking experience or serious injury.
We engaged a guide at the tourist centre itself and paid 575php (~$14.57), which also covered a quick visit to the nearby Echo Valley and Hanging Coffins.
2. Pay a visit to the Hanging Coffins and Echo Valley
Hanging Coffins
If you feel $14 is too steep just for a guide to bring you around the caves, take heart in the fact that the guide fee also covers a stop at Sagada's famous Hanging Coffins and Echo Valley.
The two stops are usually a prelude to Sumaguing Cave, and take roughly 30 minutes to cover. While the Echo Valley provided me with the cheap thrill of fooling around with my own echo, the site of coffins – with actual human remains inside – hanging off the side of a cliff was a lot more sombre.
According to our guide, the ancient burial method was born from the fact that in the past, hungry wild dogs would dig up buried coffins to eat the remains within, resulting in coffins being hung on the side of a cliff out of reach of said dogs. We also learnt that only respected members of the community are honoured with hung coffins.
3. Hike up Marlboro Hill to catch a sunrise above clouds
While Sagada is filled with epic landscapes at every turn, the Sea of Clouds atop Marlboro Hill offers an unparalleled sunrise view.
With the sun rising relatively early in Sagada, we met up with our guides – the same ones who took us spelunking – at 4am. Trekking on muddy ground in the dark through half-opened eyes wasn't particularly exciting but an hour later, we emerged from a densely forested path into an open hill populated by cows lazily grazing on the dewy grass. All around the hill, fluffy clouds rolled all around us as the dawn broke.
Due to Sagada being non-touristy, the Sea of Clouds barely had any visitors aside from a handful of locals on what seemed like their regular morning hike.
The Sea of Clouds alone was worth the 400php (~$10.17) guide fee, which also includes a stop at another picturesque landmark not too far away – the Blue Hills.
Named as such because of the colour of their soil, the Blue Hills look the way they do reportedly because of high copper content.
4. Get your breakfast fix at Yoghurt House
Often lauded as one of the best eateries in Sagada, Yoghurt House is renowned for their homemade yoghurt. Despite having a full lunch and dinner menu, the other items on the menu that we tried were average at best despite being pricier than most other restaurants around the area.
We ordered the recommended Yoghurt with Sagada Honey for 110php (~$2.79) and weren't disappointed. The yoghurt was rich and smooth, and you can tell it's fresh from how the curds and whey didn't separate even though we did let it sit for a bit while taking photos for Instagram (guilty as charged).
Overall, Yoghurt House is a great place in Sagada to get your breakfast fix before you begin your day of trekking.
5. Take a day trip to Batad Rice Terraces
If Sagada's countless adventures aren't enough to satiate your hunger for the outdoors, consider taking a day trip to Batad. A quiet village just 4 hours away from Sagada, Batad also has the distinct honour of being one of the filming locations for Avengers: Infinity War. Surrounded by mountains and untouched by urbanisation, Batad's rice terraces are informally known as the "eighth wonder of the world".
Getting to Batad is a bit tricky, as you'll need to take a jeepney from Sagada towards Bontoc before getting on a van at the tourist centre towards Banaue. Once at Banaue's tourist centre, you can then arrange for a ride to Batad. The entire trip will cost you about 345php (~$8.75).
Batad is a relatively remote village with a population of about 1,500, so only homestays with the villagers are available. Some of these homestays are listed on booking sites like Agoda or Bookings.com so you can pre-book your stay.
Once in Batad, it's highly recommended that you ask around and engage a guide as you'll need someone who knows the rice terraces and the village's customs inside out.
This is rice
Our guide arranged for a full day of activities for us, which involved dressing up in a traditional costume, trying our hand at harvesting rice and hand weaving, as well as hiking to the spot where they filmed the final scene of Infinity War. We paid a 2000php (~$50.82) guide fee for the four of us on top of a "rental" fee of 200php (~$5.08) for the costume.
Although we could have haggled further, I was happy paying slightly more after finding out that the rice from these terraces was for internal consumption within the village only and not for commercial sale. The villagers of Batad rely heavily on tourism and the sale of their hand-weaved items for income. When you consider how remote the place is, it's clear they aren't earning much.
Note: From Banaue, the last point of vehicle access is a good 30-minute hike away from the village itself, so travel light. There also isn't any cellular coverage once you're in the village. Don't let this put you off though, because it's a National Geographic-esque experience you won't get to experience every other day.
Bonus
Where to stay in Sagada: Coffee Heritage House
The view from the hostel
Location: Tucked away in a quiet yet easily accessible corner of Sagada is Coffee Heritage House. Surrounded by a lush forest, Coffee Heritage House started off as an internationally acclaimed coffee roaster before management converted the second floor of the building into a hostel for travellers. It's safe to say they have good taste, with the entire establishment looking like something out of a Pinterest board.
Rooms: There are a variety of rooms with different configurations (number of beds and gender) to cater for all kinds of travellers. All rooms come with thick, hotel quality mattresses and an impressive view of the garden or forest. While the existing rooms are all for sharing, there are private rooms that are currently in construction as well. Rooms begin from 700php (~$17.79) per bed.
Shower: Showers are gendered but communal. That being said, the toilets were clean, spacious and with plenty of minimalist concrete surfaces. Most importantly though, the water pressure was strong and the showers were heated, which is all you really need.
Food: The hostel offers complimentary breakfast to guests. Breakfast fare is simple and usually features toast and a spread of your choosing (try their pesto!), but when paired with a freshly brewed cup of Sagada coffee, you'll feel charged up for the day ahead.
If the weather permits, the staff also set up a bonfire every night in the clearing next to the hostel. Cold weather, hot coffee, a bonfire, and a sky full of stars? Yes please.
Sagada, a hiking destination with epic views and no crowds
While it felt as though we accomplished a lot in just 3D2N, it wasn't tough to keep our spending within a $100 budget (sans flight and transportation). The scenic views were easily comparable to the popular and more expensive hikes in Southeast Asia even though we spent a fraction of what we would have spent in those destinations. We also didn't have to jostle around crowds competing to snap selfies against the landscape.
Watch our full adventure on Toggle here!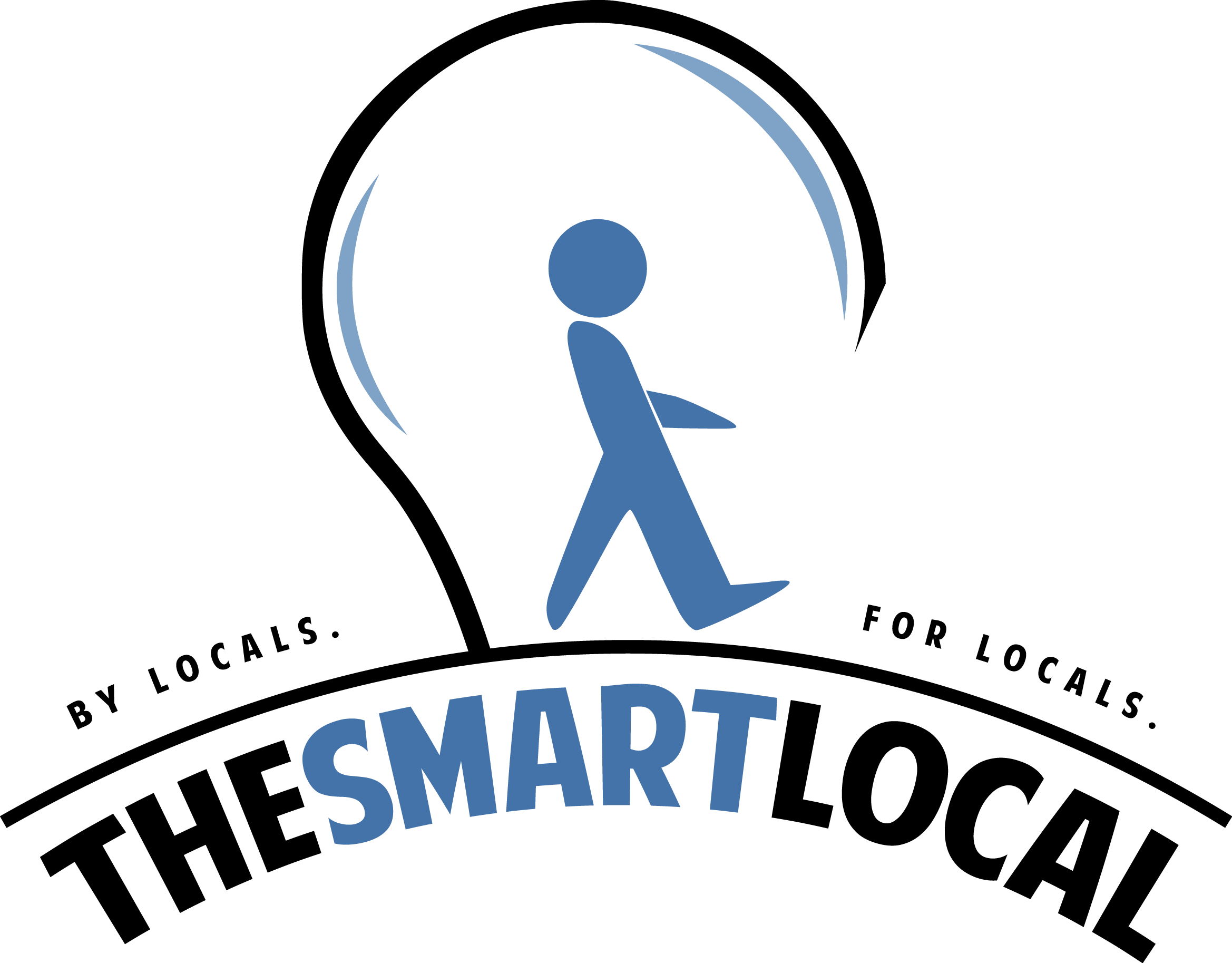 Drop us your email so you won't miss the latest news.