SAFRA Yishun
---
We're always on the lookout for new things to do in Singapore, with bonus points awarded to those that can accommodate your entire clique or family. Come April, SAFRA Yishun will add a slew of fun, family-friendly activities that will tickle your squad's fancy alongside the classic offerings like bowling and billiards.
From playing a combination of tennis, badminton, and table tennis to challenging your kakis to a round or two of bowling and billiards, here are some fun things you can get up to at the country club up in the North.
---
Enjoy family-friendly activities like archery & pickleball
---

You can try your hand at pickleball at SAFRA Yishun.
Image credit: SAFRA Yishun
If you've played tennis, badminton, or table tennis, then pickleball won't be all too unfamiliar to you. It takes elements from the 3 sports: the tennis net, badminton court, and table tennis paddle. 
The sport is fit for groups of 4-5 with 2 players per side of the court, and it's a nice break from playing the same sports repetitively without it being too foreign. It uses a smaller racket but the rules of the game are similar: hit the ball across the net. Starting from April, SAFRA Yishun will be offering pickleball courses in collaboration with the Singapore Pickleball Association.

FloatFit is HIIT but on water.
Image credit: SAFRA Yishun
Other courses you and your friends can pick up at SAFRA Yishun include archery and FloatFit, a group exercise class on water that's a change of pace from your regular HIIT sessions.
Pickleball
Membership rates:
SAFRA Adventure Club Member:

$95/pax for 4 sessions (2hr/session)

SAFRA Members & Students

: $116/pax for 4 sessions (2hr/session)

Guests:

$145/pax for 4 sessions (2hr/session)
Archery
Membership rates:
SAFRA Adventure Club Member:

$60/pax for 3 sessions (2hr/session)

SAFRA Members & Students

: $80/pax for 3 sessions (2hr/session)

Guests:

$120/pax for 3 sessions (2hr/session)
FloatFit
Membership rates:
SAFRA Adventure Club Member:

$40/pax for 2 sessions (1hr/session)

SAFRA Members & Students

: $40/pax for 2 sessions (1hr/session)

Guests:

$50/pax for 2 sessions (1hr/session)
---
Challenge your friends at the shooting range or late-night billiards
---
As most of us enter adulthood, the opportunities to hang out with friends while the sun is up are slim to none, weekends not included. Thankfully, Arena Billiards at SAFRA Yishun is open till 3am for the nocturnal animals who want to blow off some steam after their late working shifts.
Those who love the sound of bowling pins falling after a strike will find that Sonic Bowl might be more up their alley. There are plenty of lanes for you and your friends to bowl your best strikes. Best of all, SAFRA members also get discounts all day, every day. Here's to hoping you don't roll any gutter balls!

Image credit: @_itsyihonnhere
Those who can meet up with their pals before the clock strikes midnight can also test their shooting skills over at the Indoor Air Weapon Range. Gents who've been through Basic Military Training and shot out of an SAR 21 would surely feel some nostalgia when picking up the air soft gun. But those who have never pulled a trigger should not shy away either.
The SEA Games-accredited range has an 11-lane training range with target conveyors suitable for newbies who want to pick up the sport. And not to worry – each gun shoots only pellets and not the more dangerous type of ammunition. Pros also come here to host competitions at the bigger 33-lane competition range that has the latest tech in the airsoft shooting industry.
Arena Billiards
Opening hours: 10am-3am, Daily
Sonic Bowl
Opening hours: Sun-Thu & PH 11am-11pm | Fri-Sat & Eve of PH 11am-1am
Check out Sonic Bowl's rates here
Indoor Air Weapon Range
Opening hours: Mon 1.30pm-9.30pm | Tue-Sat 9.30am-9.30pm | Sun & PH 9.30am-5.30pm
Membership rates: From $161/adult for non-SAFRA members | From $64/pax for SAFRA members
---
Cool down at the pirate-themed swimming pool & jacuzzi
---

Adults who want to channel their inner child also have free rein to do so at this whimsical pool.
Image credit: SAFRA Yishun
There's no denying that Singaporeans love dipping in a cool swimming pool. But unlike basic swimming complexes with just an Olympic-sized body of water, the pool at SAFRA Yishun has a pirate-themed playground for the kiddos to live out their best Captain Jack Sparrow fantasies. This is next to the expansive 50m-long swimming pool for those who want to get their laps in.
For the rest of us who want to have a good soak on a hot sunny day, there's even a jacuzzi by the pool for you to luxuriate in. Socially distanced, of course.
Find out more about safe distancing measures at SAFRA pools.
---
Refuel at eateries like Springleaf Prata
---
After a day of bowling, pickleball, and swimming, the only thing left is to refuel with some yummy treats at the eateries at SAFRA Yishun. One institution all foodies know is Springleaf Prata. You can grab their classic crispy prata or murtabak accompanied by their savoury fish curry. SAFRA card members and 11B holders can also score a 10% and 5% discount respectively.
Alternatively, you can also dine at Eatzi Steakhouse & Bistro. The halal-certified restaurant has a variety of delectable dishes from oysters to steaks and different types of pasta. If you're not craving prata or pasta, there is still the trusty McDonald's for an upsized extra value meal that won't fail you.
Springleaf Prata
Opening hours: 8am-10pm, Daily
Eatzi Steakhouse & Bistro
Opening hours: 11am-10pm, Daily

McDonald's
Opening hours: Sun-Thu & PH 6am-2am | Fri-Sat & Eve of PH 24 hours
---
Visit SAFRA Yishun Country Club
---
Not many people know that there's a hidden gem in Yishun brimming with activities for all, and SAFRA Yishun is a quaint enclave that they can visit to escape the chaos from time to time. The resort-esque country club has plenty of things to do not just for yourself, but for the entire family and your friends as well from dusk till dawn.
SAFRA members can also enjoy discounted rates on the activities or at the eateries too. If you know someone who is one, just jio them out one of these days. You can also sign up for the SAFRA membership to enjoy these benefits if you're a Singapore Armed Forces National Servicemen, a full-time National Servicemen, SAF regular or one of their dependents. Rates start at $80 for 2 years.
The club also has a bunch of interest groups that cater to various hobbies. Those who are into technology can join the SAFRA Tech Club; others who are into finding the best running routes in town can find their tribe in the SAFRA Running Club. You can find out more about these interest groups at SAFRA here.
So the next time you're making plans for the weekend, don't count out a trip to SAFRA Yishun. Located just one bus stop away from the bus interchange, it's easy to pass the day by just going around and exploring the various things they have on offer. Don't forget to bring a towel and a change of clothes too if you're heading to the pool!
Address: 60 Yishun Avenue 4, Singapore 769027
Opening hours: 9am-9pm, Daily
Telephone: 6852 8200
---
This post was brought to you by SAFRA Yishun.
Photography by Ian Sim.
Cover image adapted from: SAFRA Yishun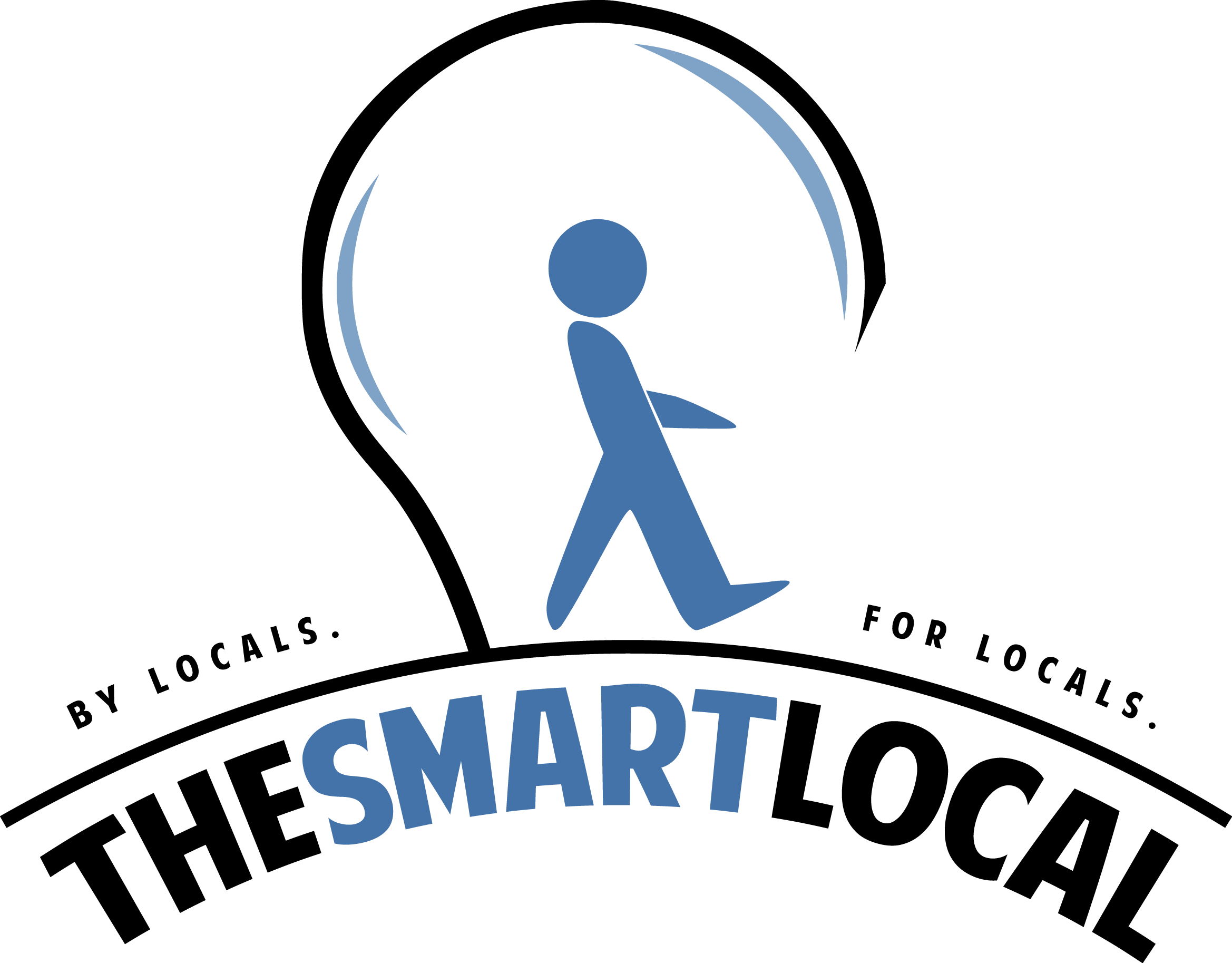 Drop us your email so you won't miss the latest news.