Romantic staycation in Singapore
---
Whether you have an anniversary on the horizon or just want to spend some extra special bonding time with bae, a getaway can be a game-changer for both your relationship and your sanity. However, planning a romantic vacation can be overwhelming, especially if it involves booking multiple flights, accommodations and restaurants.
Thankfully, Singapore is rife with romantic hotels, attractions and restaurants for lovebirds who'd rather be closer to home and skip the lengthy planning process of international travel. From boutique hotels with loft-like rooms to luxurious waterfront locations, we've found 9 love shacks to make your SO's heart swoon.
P.S: Read on for restaurants with discounts of up to 50% for dine-in, delivery and pick-up when you subscribe to pandapro on the foodpanda app.
---
1. Naumi Hotel – Artsy boutique hotel in CBD
---
Sitting in the heart of the CBD, Naumi Hotel offers incredible views of the gleaming city skyline you can enjoy without stepping outside. 
Image credit: @florian_singapore
Expect to find quirky furniture pieces, art installations and graffiti murals throughout the property. In the room, you'll also find an Apple TV for the ultimate Netflix and chill, yoga mats and a Nespresso machine.
Image credit: @weallneedahol
There are 4 suite types with unique designs catered to different personalities. Whether you're into bold colours, basic palette, sleek motifs or just want some outdoor space, rest assured you'd find it here.
Couples who claim to be art geeks can take a tour of the museums and galleries in the Civic District nearby. As for the sporty folks, rock climbing at Funan is for you.
Recommended restaurants: Thailicious Boat Noodles is within walking distance and is offering 40% off dine-in. Go for lunch and come back for dinner – we won't judge. 
Rates: From $225/night
Address: 41 Seah Street, Singapore 188396
Telephone: 6403 6000
---
2. M Social – Riverfront hotel with loft-like rooms
---
You've more than likely seen a glimpse of this iconic loft-like room all over social media. But if you haven't, then book a stay at M Social Singapore and see if its IG-worthy chic rooms live up to the hype.
Image credit: @msocialsingapore
The decor at this riverfront property screams tech-savvy millennials, with a futuristic glass facade, a vibrant lobby with flashing LED lights, silver stools, bar tables and even self-check-in kiosks. 
Image credit: @dayuse_singapore
As for its location, you'll be within reach of bars, restaurants and healthy cafes serving all-day breakfast in the trendy Robertson Quay. Some couple-y things you and bae can do include a round of mini-golfing at Holey Moley and a cruise down the Singapore River.
Recommended restaurants: There's no shortage of things to eat around M Social. But if laziness comes knocking on your door, time to whip out your phone and order up a storm. Get the Ultimate Wich from Eggwich for breakfast and a Sriracha Salmon Bagel from Bullseye Bagels for lunch – all at 30% off, delivered and served in bed.
Rates: From $224/night
Address: 90 Robertson Quay, Singapore 238879
Telephone: 6206 1888
---
3. Lloyd's Inn – Minimalist hotel with all-white decor
---
The highlight of Lloyd's Inn is definitely the sleek all-white room interior that makes you feel like you're at one of those whitewashed hotels in Greece. 
Image credit: @wahsoshiok
But there are other perks as well, like an outdoor bathtub, floor-to-ceiling windows and its proximity to Orchard Road – for when you get a hankering for some shopping.
Image credit: @lloydsinn
At Lloyd's Inn, the WiFi is free and daily breakfast is included. Accommodation types range from standard to loft rooms and even ones that come with their own patio so you can get some fresh air without leaving your hideaway.
But if you do want to be out and about, consider a game of virtual reality at Sandbox VR with boo to spice things up. Kill zombies, fight aliens and go head to head with pirates – the world is your oyster.
Recommended restaurants: The caramelised char siew at Fook Kin that's tender and bursting with flavours holds a special place in our hearts. And if it does yours too, then swing by to pick some up and snag 15% off on your order. The best part is, the restaurant is located right next door to Lloyd's Inn so you won't even have to walk far.
Rates: From $194/night
Address: 2 Lloyd Road, Singapore 239091
Telephone: 6737 7309
---
4. Duxton Reserve – Black & gold 19th-century hotel
---
If staying at an opulent palace-like hotel where you can feel like legit royalty sounds like your cup of tea, right this way towards Duxton Reserve.
Image credit: @zoncalighting
Spanning 8 shophouses, this stunning property features a black and gold colour scheme, with folding doors, bronze statues and old school decorative elements throughout. Those who love the loft life will find their happy place at the Duplex Suite. 
Image credit: @echelonhk
Equipped with a spiral staircase that connects the living area with the bedroom, these duplex-like options offer plenty of privacy.
When it comes to things to do, Tanjong Pagar is truly a treasure trove of attractions. The endless amount of temples and art galleries will take you and bae at least a few hours and work you out more than any show on Netflix will. 
Recommended restaurants: Staying in Duxton means you guys will be eating good every day and night. But if you'd rather skip the fuss of booking a table and queuing, go ahead and tapau. Lucha Loco has some of the juiciest tacos and L'Entrecote happens to make great steaks that are affordable af.
Rates: From $679/night
Address: 83 Duxton Road, Singapore 089540
Telephone: 6914 1428
---
5. Villa Samadhi – Historic hotel at Labrador Nature Reserve
---
The truth is, sometimes, what makes a romantic staycation romantic is the privacy: private villa, private pool, private garden. And if you're nodding your head, time to hit up Villa Samadhi.
Image credit: @urbanaut_
Tucked inside Labrador Nature Reserve, this 20-room colonial hotel has 5 different room types. While the ground floor Cribs with direct access to the garden are designed for nature lovers, the boujee Lux Sarang chambers have a private pool and garden.
Image credit: @munch_0_holic
Besides chilling in your private villa, couples who fancy getting a workout in can embark on the scenic 10km Southern Ridge walk. Keep an eye out for war relics along the way like the Dragon's Teeth, Fort Pasir Panjang and an Old Fort Entrance.
Recommended restaurants: Hotel guests tend to head to the adjacent Thai restaurant Tamarind Hill for either lunch or dinner. But that doesn't mean you can't order something else, like Wingstop or Gong Cha from Vivo City – which are both 30% off delivery. Remember, calories on vacation don't count.
Rates: From $363/night
Address: 20 Labrador Villa Road, Singapore 119193
Telephone: 6929 2100
---
6. Hotel Mono – Sleek black & white boutique hotel in city centre
---
Talk about a romantic staycation and Chinatown isn't likely to spring to mind. However, that might change the moment you step foot inside Hotel Mono.
Image credit: @nicolerutledgedesign
Taking up 6 restored shophouses, this black and white boutique hotel has rooms catered to all types of tourists – from solo travellers and couples to families. A few famous temples like the Buddha Tooth Relic Temple are right around the corner for those who crave a dose of culture.
Image credit: @anita_weng
When you book a room between now and year-end, you'll immediately get 45% off your stay, plus some dope photo ops for your Instagram feed.
Recommended restaurants: You're in Chinatown. So naturally, you're obliged to try a classic Chinese meal: dim sum – and at one of the most popular spots Yum Cha. Have a seat, start ordering and know that your feast is 30% off, thanks to foodpanda.
Rates: From $115/night
Address: 18 Mosque Street, Singapore 059498
Telephone: 6326 0430
---
7. The Warehouse Hotel – Iconic hotel at a restored warehouse
---
Arriving at this 19th-century iconic warehouse-turned-hotel on the banks of the Singapore River, you'll be greeted by an abundance of industrial-chic decor, muted furniture and a sleek layout. 
Image credit: @nanhais
However, the art deco glamour isn't the only talking point about The Warehouse Hotel. There's also a hidden rooftop pool, a swanky lobby bar and a buzzy restaurant which dishes out local faves like prawn mee. 
Image credit: @woolgather21
And yes, loft-style rooms, as well as penthouses with unblocked river views are available here.
In terms of what to do, you have a few outdoorsy options: take a stroll along the river, go on a hike around Fort Canning Park and tour the Battlebox. Or just sit back, relax and sip on a cuppa at one of the cafes in Robertson Quay.
Recommended restaurants: It's near impossible to go hungry in this happening 'hood. But it can get busy around here at dinner time. So if you're out of luck trying to get a table at say, The Square, there's always the option of putting in a pick-up order that's 15% off and eating in bed.
Rates: From $368/night
Address: 320 Havelock Road, Singapore 169628
Telephone: 6828 0000
---
8. Capella Singapore – Luxurious beachside hotel with Bali vibes
---
If money isn't an obstacle, splurge on a night or two at the Capella Singapore in Sentosa. The stunning pavilions, dramatic landscapes, endless skies and 5-star service will make both your hearts sing.
Image credit: @snapsandclicks18
Sitting on 30 acres of lush gardens, Capella Singapore overlooks the South China ocean and radiates Bali vibes all year round. Here, you'll find 3 sun-soaked pools surrounded by lush greenery, celebrity-endorsed spa treatments, Michelin-rated restaurants, butler service and a private pathway to Palawan beach.
Image credit: @studioperiphery
Don't make a full beach day itinerary just yet. Wait till you sink in its comfy king-sized bed first and see whether leaving the room is still a good idea.
But if you insist on taking the party outside, there's a slew of watersports for both of you to have some fun in the sun. Stand up paddleboarding and jet skiing are always a hit among lovebirds.
Recommended restaurants: Michelin-rated restaurants onsite like Cassia and The Knolls are great but they can be pricey. But when you just want some soul-warming soup that won't break the bank, The Soup Spoon Union at Harbourfront Centre is available for delivery and at a 30% discount. 
Rates: From $1,200/night
Address: 1 The Knolls, Sentosa Island, 098297
Telephone: 6377 8888
---
9. PARKROYAL COLLECTION Pickering – Unique garden hotel concept
---
Stressed out souls who just need to get away from work obligations and family duties for just a night can check themselves into the blissful PARKROYAL COLLECTION Pickering.
Image credit: @projectfomo
Every inch of this massive property including its lobby, rooms and even the outside walls is covered in lush greenery. There are also mini waterfalls, an herb garden and a 300m pedestrian path for those who want to stretch their legs without leaving the hotel.
Image credit: @kempinski
But if you're mostly in it for the infinity pool and birdcage cabanas, that's fine since they're incredible. Just don't forget to make the most out of the zen amenities in your room – like the reclining bathtub, for instance.
Recommended restaurants: Vietnamese food joint Lucky Cafe dishes up authentic and opens till late. It's also 5 minutes away by foot, so you can walk over to pick up some noodle soup for cheap and guzzle it down on your comfy king-sized bed in the room.
From now till 30th May, you can score a free 2D1N stay at this stunning hotel when you follow foodpanda's Telegram channel. Easy peasy.
Rates: From $706/night
Address: 3 Upper Pickering Street, Singapore 058289
Telephone: 6809 8888
---
Plan a romantic staycation with your SO
---
Eating takeout on the couch with your BF or GF sounds like a dream. However, for couples who have been cooped up in an apartment for all of the last 2 years, going on holiday can do wonders for your relationship – be it a trip to Bali or just a short staycation in Singapore. 
If you're leaning towards the latter, know that you'll save a whole lot of time and money. With a staycation, there's hardly any planning, packing and booking involved. Heck, you can even continue to eat takeout on your hotel room couch if you'd like. Just remember to order your food from foodpanda to save up to 35% – courtesy of pandapro week.
From now till 29th May, if you're a pandapro subscriber, you'll immediately get up to 50% off when you dine in at participating restaurants such as G Izakaya, Yummo Chow and South Union Park. Couch potatoes who'd like to remain on their sofas can opt for delivery and snatch up to 35% on everything – from BBTs to a full-blown meal.
Those who have no clue what pandapro is can hit the sign-up button to check it out. With a subscription that starts from only $3.99/month, here's what you can get: free delivery, up to 20% off on food delivery, an extra 5% off on all pick-up orders, 20% off for dining in and 2 monthly pandamart vouchers for 10% off.
But if you're well familiar with the programme, then you must know by now that you can save up to $300 per month on food and drinks as a pandapro subscriber.
So there you have it, your accommodation and even meals sorted for your next couple staycation. Time to book your vacay.
---
This post was brought to you by foodpanda.
Cover image adapted from @nicolerutledgedesign, @nanhais, @echelonhk, @weallneedahol.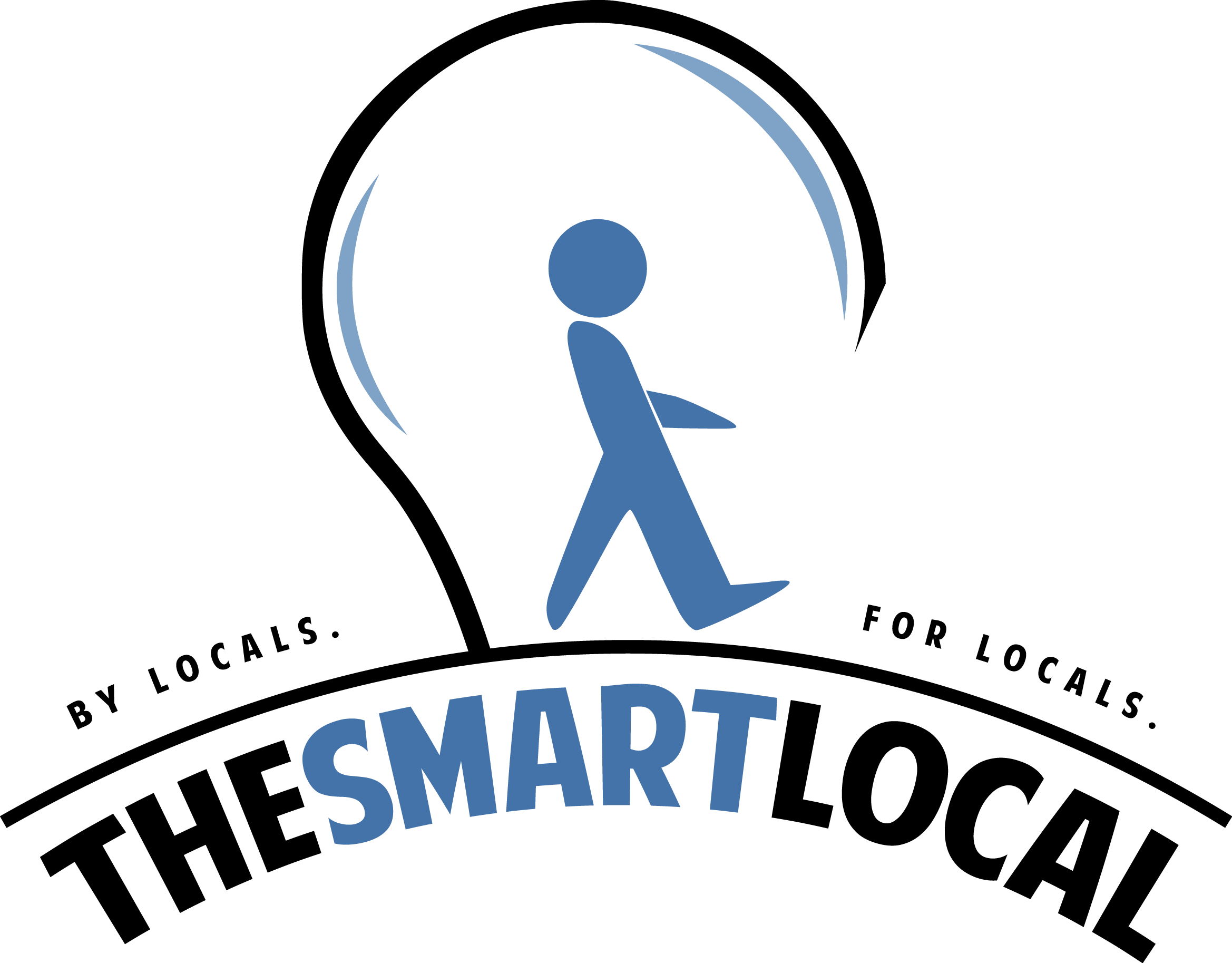 Drop us your email so you won't miss the latest news.