Are you an Instagrammer?
Instagram is more than just social media. It's a lifestyle. We know that because we're just as obsessed as you are.
The pains of an Instagrammer are very real. We wait for the right amount of sunshine and wind, stand in the scorching heat, and brave the judgement of curious onlookers for the perfect #potd #ootd #fotd #wiwt. But today, we take things up a notch by hunting down the unsuspecting corners in Singapore.
Here's how you up the hipster factor of your Instagram feed.
1. The Deck
This place is a stranger to no design student. Right smacked in the middle of the art schools, the deck is a space made up of shipping containers in which artists can exhibit their works. Amidst the monochromatic buildings surrounding it, you can't miss the bright pop of color luring you in with its arty farty vibes.
Where: The Deck, 120A Prinsep St, S(187937)
Tel: 6734 6578
Opening hours: 12-7pm
2. Spiral Staircase at Marina Square
Many of us would've crossed paths with this little beauty near Marina Square at least once in our lives, but it takes a true hipster to see the potential that lies within. There are endless possibilities here, with a little imagination. We secretly wish that more staircases like these would be built.
Where: Marina Square, 6 Raffles Blvd, S(039594)

3. Lasalle Singapore
Lasalle's lepak grass patch never looked this good huh? This is the usual hangout spot for students, many of whom often pack food and eat on the grass like the Aussies do. Come in your bright colors like we did! Here's a heads-up – it's best to visit early in the morning before classes commence. Or you could just photoshop everyone out of the picture (*cough* like we did *cough*) Be prepared for lots of stares from students and lecturers while at it. We didn't care anyway because #IGLife.
Where: 1 McNally Street, S(187940)
Tel: 6496 5000
4. Kerbau Road at Little India
We can't believe we never shot here before. These walls are the definition of quirky, even though its surroundings weren't exactly what one would imagine it to be. We don't wanna spoil anything – head over and you'll know what we mean. Listen to your inner child squeal in joy as you approach the Residence of Tan Teng Niah. Situated just a minute's walk from Little India MRT Station, you can't miss this happy burst of colors, especially not with the eye-catching 8-room Chinese villa.
Where: 37 Kerbau Rd, Little India, S(219168)
5. Bukit Timah Hill
This one needs no introduction. We pride ourselves as a garden city, and lucky for us, there's an abundance of trees for us to venture into the woods. Just remember to bring the insect repellent along to avoid blood-thirsty mosquitoes. You won't believe the buffet spread we've provided while at this. Morning is an ideal time to visit, where streaks of light piercing through the rainforest trees make for a dreamy looking shot. Or you could try your luck around your neighborhood. It's all about looking quirky so don't forget to pile on the props!
6. Old School Playground
The Toa Payoh Dragon Playground is an icon of Singapore. Sand-based playgrounds are a thing of the past, but have magically made a comeback, drawing more attention than they ever have. You don't know what you have till it's gone, right? Everyone is doing wide-angle shots at this playground, but don't jump onto the bandwagon. Experiment with new angles like we did. A real hipster never conforms or follow the rules.
Where: Toa Payoh Dragon Playground, 28 Lorong 6 Toa Payoh S(310028)

7. Emerald Hill
Emerald Hill is not just home to swanky Peranakan and expats with incredible taste in interior design. It is an estate under conservation, fiercely protected by the government for its history. Take a walk through and you will find many interesting houses with unique doorways that make charming backdrops. Fun Fact: Emerald Hill is about 13.2 hectares big and had used to be 3 houses. It later got divided into 38 plots and divided even further to form the terrace houses in Emerald Hill Road.
Where: Emerald Hill, 10 min walk from Somerset MRT

8. National Library
Grid walls are everything. Blank spaces are quickly becoming a thing on Instagram, especially if you're a fan of the minimalist feed. There's just something about symmetry that makes it so pleasing to the eye, and we're so dedicated to these squares that we're gonna hunt down every single grid wall in town and make an entire compilation out of it. It's gonna be grid.
Where: The National Library, 100 Victoria Street S(188064)
9. Tau Siah Piah Store on Balestier Road
The famous Tau Sar Piah store in Balestier has aged gracefully to retain its 1960s flavor – something that wannabe hipster cafes have tried to emulate but fail terribly. After all, old is gold. Between the tiled walls (look, grid again!) and the wooden booths, we can't decide which we adore more. This makes an excellent pit stop for local delights like custard and banana cakes – a well-kept secret of the neighborhood's.
Where: 639 Balestier Road Singapore 329922
Opening hours: Mon to Sat and PH 08.00am – 04.30pm. Closed on Sundays.
Tel: +65 6253 4584
10. Tennis Court
Who would have known that you could #workit while working out? Fashion shoots at Tennis Courts have been popping up everywhere and we wanted to be part of the squad. The color scheme is quirky on its own and we couldn't resist stealing some shots.
Where: Home Team NS Balestier, 31 Ah Hood Road Singapore 329979
Tel: 6708 6600
Be there or be square
The prettiest spots in Singapore aren't all about marble stairways, colonial architecture and graffiti walls. From old estates to upscale malls, shipping containers to sports courts, there are hidden pockets of spaces in town and heartlands.
While assembling your OOTDs, don't you leave out the staple of every hipster get-up – eyewear! Instead of the usual wayfarers and aviators, shake things up a little with something quirky. We got these glasses and shades from OWNDAYS, and boy did we have a ball of time styling them.
About OWNDAYS eyewear
We all know how hard it is to find the perfect one in a world of fickle-minded individuals. Some say the perfect one will change the way you see life – and I've been wanting to see things a little brighter and clearer. I woke up this morning to a blurred world. Groggily, I slid the flimsy pair up my nose bridge and squinted at the clock hanging on the wall.
That was when I decided, I HAD to get these glasses fixed. I need to find the one.
OWNDAYS has a wide variety of high quality frames in 1,500 styles. From basic to fashionable, there is something for everyone. With 19 in-house brand lines, there's something for you even if you have perfect eyesight.
This fun pair, as seen on the spiral staircase shot, has both prescription lens and shades that protect your eyes from harmful UV rays. Quirky? Check. Functional? Check.
The service was stellar, with trained staff guiding me around the store to ensure I get the perfect fit. They gave quick advice on the types of frame for my face shape, so I wouldn't have to run the risk of looking like a lady bug with oversized frames.
Honestly, I've NEVER had so much fun picking out glasses. I used to dread getting my glasses replaced, as the selection at my neighbourhood optician was limited. But at OWNDAYS, every pair is fashionable enough to be a legit accessory on its own, just like shades.
---
This post was brought to you by OWNDAYS Singapore.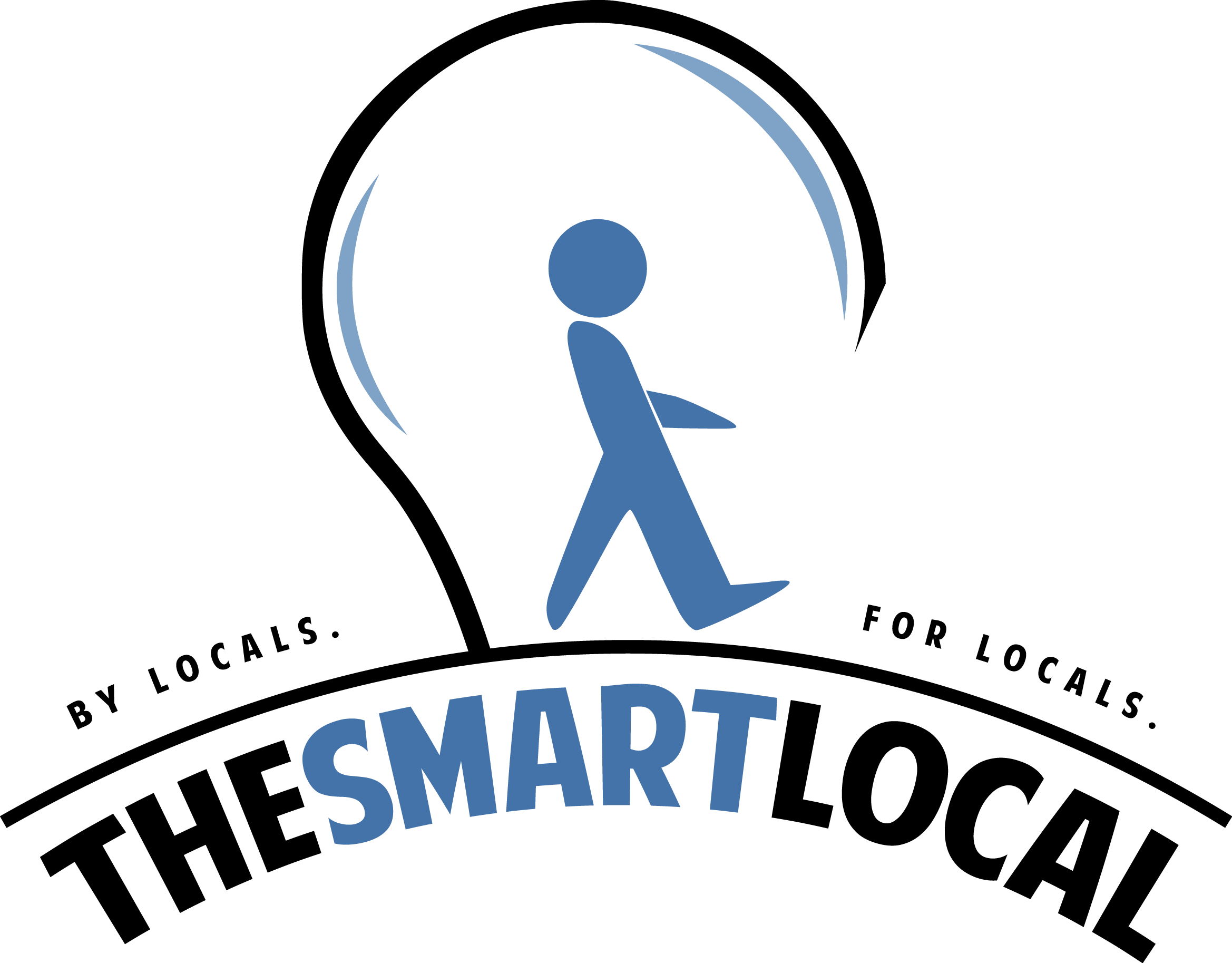 Drop us your email so you won't miss the latest news.