How to choose a preschool in Singapore
---
Having children is, without a doubt, one of the cornerstones of adulting. Once you choose the parent life, it's all about carefully calculating finances and planning for your little one's future. Bumble past the first couple of baby milestones, and before you know it, you're standing before the shiny gates of the next big marker of your child's life: preschool. 
Now comes the tricky part. Preschool sets the foundation of your child's early learning and equips him or her with most of life's important skills, and choosing one, as you can imagine, is not a walk in the park. We cover questions to ask and things to know to help you suss out the best preschool for your child.
---
What kind of preschool should I choose?
---
Unlike the strait-laced syllabus that greets you once you enter primary school, preschool is a world of flexibility and wonder. Whether you're interested in a play-based approach or one with a greater academic focus, you're bound to find a preschool with values and a curriculum that fits the bill.
Subject-wise, most preschools cover mathematics, science, music and the arts, so it's important to do a little research on each school's philosophy and pedagogy to find the right match. 
Here's a quick rundown on some of the different learning approaches:
---
Reggio Emilia
---
This approach is all about empowering the child. Children are given the freedom to nominate and vote for the topic that most interests them, thereafter, the class deep-dives into that theme with planned lessons and project work.

Image credit: @TheOdyssey.SG

Odyssey the Global Preschool has a Reggio Emilia-inspired campus to inspire exploratory learning and an International Baccalaureate (IB) programme that will familiarise your child with the IB programme in their later years.
---
Bilingual
---

Image credit: Odyssey the Global Preschool
If you don't want your children to turn out jiak kantang, then a Bilingual Immersion Core Curriculum like the one at Pat's Schoolhouse will be your saving grace. This means that there'll be a Mandarin-speaking teacher alongside an English teacher in every class to ensure your child is competent in both languages.
---
Montessori
---

A Montessori classroom where everything a child needs is within reach
Image credit: @brightonmontessori_sg
Those in favour of independent, hands-on learning should look out for preschools with this approach. This style of curriculum uses various activities to equip children with holistic life skills.
Brighton Montessori is one such school that plans its classes with 3-hour uninterrupted work cycles to help their student's build greater focus and ready themselves for formal education.This means your little one won't have a "culture shock" when primary school rolls around.
---
Waldorf
---
The Waldorf and Montessori approach share similarities in terms of readying young ones for real life with practical activities in the classroom such as baking, and gardening. The former, however, places artistic development at the forefront of learning with high emphasis on storytelling, painting and music.

You can also expect arts to be seamlessly woven into everyday subjects as well to enrich the learning through enthusiasm over memorisation and regurgitation.
---
Inquiry-based
---
As you'd guess from its name, the inquiry-based approach harnesses your child's natural curiosity for life to fuel their day-to-day learning through discovery, investigation, problem-solving and reflection.

Image credit: Learning Vision

In Inquiry-based schools such as Learning Vision use a skills-based curriculum with programmes like Junior Reporter and a Global Friendship Exchange Program to let children take the helm of their classroom learning while their teachers merely assist and facilitate classes.
---
What are the total fees payable and are there any ongoing promotions?
---
You'll easily find out about a school's fees by writing in or giving them a call, but always be sure to ask if the stated fee is the final payable amount. Registration fees, uniforms, excursions and transportation are some of the possible hidden costs that catch new parents by surprise.
Tip: Shave off a chunk of school fees by catching early bird discounts promotions. Some preschools are happy to waive a part of your registration fee and give you freebies in the form of uniforms, towels and more if you enroll your child before a certain cut-off date.
Private preschools in Singapore naturally cost more than their government-run counterparts, so you can expect fees upwards of $1,500 per school term. While quality education is at the forefront of any decision, budget is another consideration at the top of most parents' minds. 
If you're set on a private preschool but want to conserve funds at the same time, there are options such as Small Wonder under the Partner Operator (POP) scheme across Singapore's heartlands. The brand champions holistic development with affordable rates that are capped at $1,400 for infant care and $800 for preschool.
---
What food will my child be fed?
---
You're in full control of your little one's nutritional intake at home, so it's only natural to worry about what kind of meals are served in school. First things first, it's always important to make sure the preschool serves up fresh food that's cooked in-house, not catered. This will ensure the food is freshly prepared each day with little room for food contamination to set in.

All meals at Odyssey the Global Preschool are vetted by HPB to ensure a balanced and nutritious diet for their students
Image credit: @BusyBeesAsia
Some schools even go above and beyond with an in-house nutritionist to specially formulate meals that'll ensure your kiddo gets all his or her daily nutrients. Things like rotational menus are a bonus and help to expose your child to different cuisines at a young age.
Tip: For even greater peace of mind, check to see if the school's meal plan has been vetted by the Health Promotion Board.
---
What is the student-teacher ratio?
---

Preschools like Bright Path will guarantee high-quality learning with their ratio of 3 students to 1 teacher – the lowest student-teacher ratio in the whole of Singapore.
Image credit: @BrightPathPreschool
As parents, we're all too familiar with the exhaustion of chasing after our kids or getting them to sit still. Now imagine 10 kids of similar energy levels in one classroom and you'll probably begin to understand the importance of a small student-teacher ratio.
It can be hard for teachers to divide their attention between larger numbers, so the smaller the class, the greater the dedicated attention and care your child is likely to get. Plus, with outdoor play and excursions in the mix, smaller classes also mean there's a slimmer chance of your child getting lost or hurt.
---
What are the teachers' credentials?
---
If a school's teachers have a few more qualifications to add to that basic ECCE cert, then you can be certain that they'll have more to offer when it comes to classroom management, teaching techniques, and literacy development.
Inclusive schools such as Bright Path Preschool even have in-house speech therapists and occupational therapists to assess each child's progress in areas of gross motor, sensory, speech and language skills. A great choice for parents with children who have special needs and require more support.
---
What is the teacher turnover rate?
---
The equation is simple: low teacher turnover rate = happy teachers = a higher-quality educational environment for your kiddo. You want the teachers to be happy and invested in your child's learning and development, not disgruntled, underappreciated, and ready to bounce at any minute.
Happiness factor aside, getting your little one acquainted with his or her teacher takes time as well, so it's best that this isn't a process they'll have to repeat every now and then. If this point is of utmost importance to you, you'll be able to streamline your search by zooming into preschools under Busy Bees Asia. 
Their lineup of preschools pride themselves on having rates that are lower than the industry standard, guaranteeing a high-quality preschool experience for your child.
---
Choosing a preschool in Singapore
---

Image credit: Small Wonder Preschool
Sprawling campuses and lavish amenities are all very impressive, but when it comes to your child's social and emotional development, choosing a school with the right learning values is paramount. If your main predicament is finding preschool options that tick all your boxes based on the questions above, do put Busy Bees' preschools on your radar. 
Odyssey the Global Preschool, Learning Vision Preschool, Bright Path Preschool, Brighton Montessori, Small Wonder Preschool and Pat's Schoolhouse are some of the esteemed schools that sit under their brand umbrella. 
Together, they have 51 campuses islandwide, with Learning Vision making a name for itself as the largest workplace preschool operator in all of Singapore. 
Parents still on the hunt for the right preschool can take advantage of the following promotions for Busy Bees Asia's preschools below: 
Brighton Montessori's 25th anniversary promo
Enrol by: 1st December 2020
Savings for single sign-ups: up to $1,720
25% off school fees for 3 months

50% off registration fee (worth $428)
Savings for pairs: up to $3,012
25% off school fees for 6 months

50% off registration fee (worth $428)
Learning Vision Preschool
Enrol by: 30th November 2020
$300 off monthly tuition fee for 6 months

2 free sets of uniform (worth $66)

Registration fee waived (worth $535)
Odyssey the Global Preschool's Hidden Odyssey promo
Register by: 31st December 2020
Enrol by: 31st March 2021
Savings for single sign-ups: up to $2,140
Spot 4 icons hidden within any Odyssey campus to have your registration fee waived

Bright Path Inclusive Preschool ARE promo
Register by: 31st Jan 2021
20% off school fees for up to 6 months
50% off registration fees
2 free sets of uniform
Terms and conditions apply for all listed promotions.
---
This post was brought to you by Busy Bees Asia.
Image adapted from: @theodyssey.sg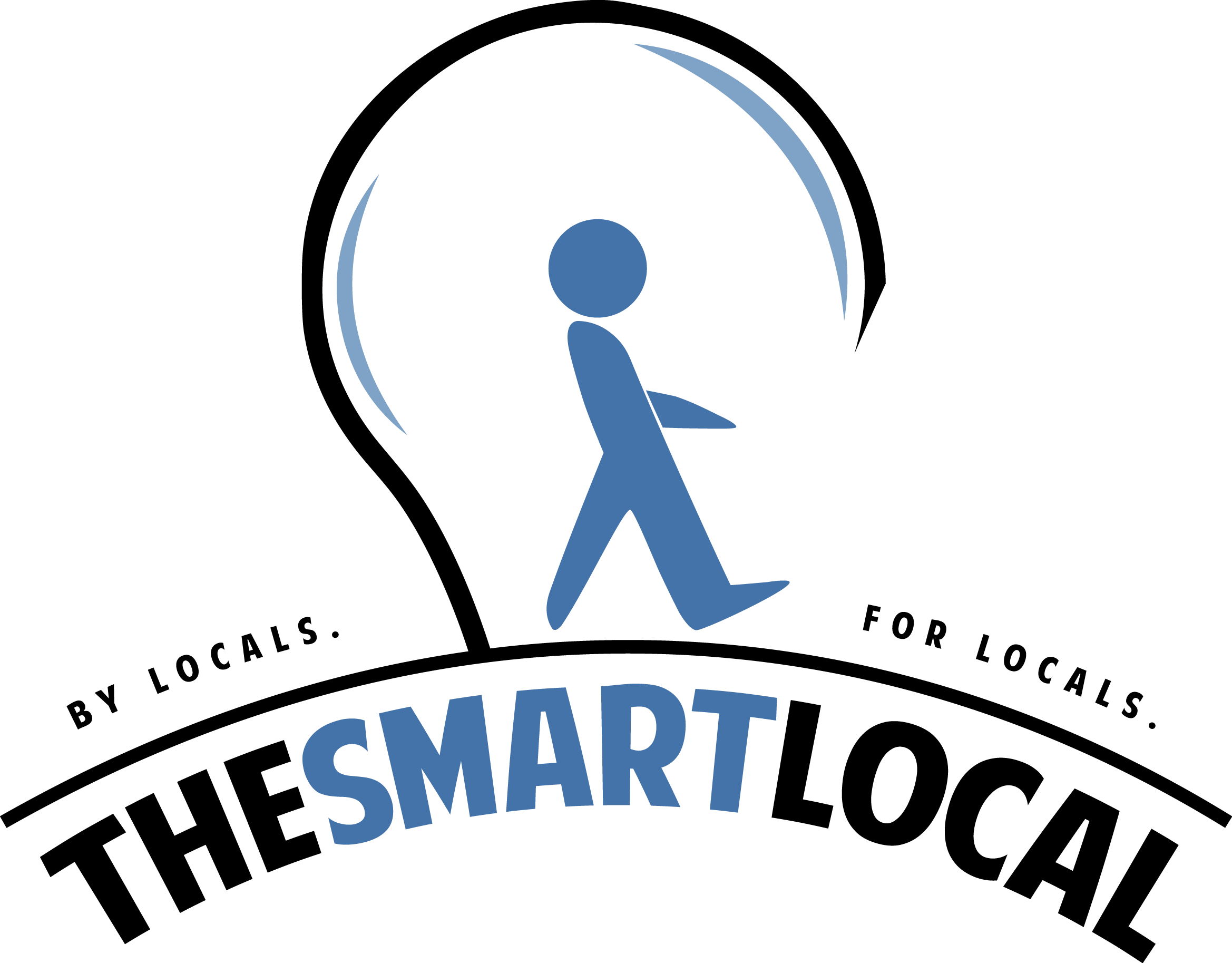 Drop us your email so you won't miss the latest news.