Unique picnic experiences await
If you're planning to exit your perpetual nua state and head outdoors for a picnic, don't waste it on boring ol' Botanic Gardens or Marina Barrage! Singapore is nicknamed the Garden City for a reason: not as a marketing gimmick, but because we are abundant with green spaces, perfect for anyone to throw a mat on and laze away.
Don't limit yourself to cushiony fields basking in the sunlight. Piers, waterfronts, even railway stations make refreshing spots for a cozy meal, and are perfect opportunities to surprise your friends with a unique picnic session!
1. Yishun Dam
You've probably seen Yishun Dam in every article there is about hidden gems in Singapore – but you've probably also been told that this place is extremely inaccessible. Fun fact: this is no longer the case! Since the start of 2016, there are bus stops situated a 2-minute walk away, serviced by bus services 103 and 117. It's a signal for you to make your maiden trip here, picnic basket in hand.
Bring a blanket along if you're going in the evenings because this place gets chilly into the night. If you're feeling adventurous, load up a car with tables, chairs, and a portable BBQ pit – yes, I have seen people doing it, so it's possible. Forget Marina Bay – have homemade six-course dinner at this budget waterfront instead.
Address: Yishun Ave 1 Singapore 769130
Facilities: Nearest washrooms would be at Yishun Mall, a marketplace, one bus-stop away.
Directions: Take buses 103 or 117 to bus stops 'Aft Yishun Ave 8' or 'Bef Yishun Ave 8', and it'll be a quick 2-minute walk away.
2. Tuas Lalang Field
Source
Source
Compared to the more popular lalang field at Punggol, few people know about the one at Tuas, making it a much quieter spot without the crowds.
The Tuas Lalang Field is an open secret among the photography community, with many of them recommending this field for wedding photoshoot shoots. Its idyllic scenery and quaint charm work well together, creating a hidden picnic spot few will think about. Lalangs here are much shorter than those in Punggol, so no, you won't get your eyes scratched out while picnicking.
There is a grass field around it as well, so optimize the area – make the lalangs your backdrop for your photos.
Address: Tuas South Avenue 4
Facilities: Closest amenities at Boon Lay MRT
Directions: Bus 182M from Opp Blk 662C (1 minute walk from Boon Lay MRT), stop at Aft Tuas South Ave 4. 182M only operates during certain timings.
3. Pandan Reservoir
Source
There's MacRitchie Reservoir, Lower Seletar Reservoir, Pandan Reservoir… wait, what? This ulu reservoir is unheard of to many, a hidden gem in the West.
Source
Unlike other reservoirs in the country, this minimalistic one is surrounded with just a simple gravel footpath and no trees. Cast your eyes across an endless expanse of water, and gaze at the deep purples and pinks in the sky as the day comes to a close. Strategically located in the West, you can watch a picturesque sunset over the waters with the people closest to your heart.
Address: 14A Penjuru Rd, S(609153)
Facilities: Toilets are located near the carpark.
Directions: Bus services 78, 78A, 143 from Opp Sanmina-Sl (2 minute walk from Jurong East MRT Station).
4. Upper Seletar Reservoir
A worthy successor to Punggol's Instagram Tree? Source
Source
Source
While Lower Seletar gets all the love from couples, Upper Seletar is left with only the animals from Singapore Zoo for company. A strange phenomenon, considering the numerous alluring spots to chill at here.
Nestle yourselves under a Punggol Instagram Tree's successor or hide away at the Rocket Tower lookout, and bask in the tranquility of this less popular, albeit more deserving, part of Seletar Reservoir.
Address: Mandai Rd, beside Central Catchment Nature Reserve
Facilities: Restrooms and shelters are located near the Carparks A, B, and C.
Directions: Bus Service 138 from Ang Mo Kio Bus Interchange.
5. Sembawang Park
Source
Source
For those living up North, we know how painful it is to travel all the way to Sentosa just for fun in the sun – especially with the much detested trip back home. Well, I hope you're well-aware of this gem in Sembawang then, as it features one of the only two natural sandy beaches in Singapore.
No more hour-long journeys to the other end of Singapore. Sunbake on the unruffled white sand of this coast, which overlooks Johor, or venture into the park's enormous, colonial-inspired playground.
If this park had been a vital part of your childhood, this colossal contraption would be unfamiliar to you. A new addition to the Sembawang Park after its renovation was completed in 2013, it breathes new life and gives you something else to do if you're heading over for a picnic!
Address: End of Sembawang Road.
Facilities: Restrooms, barbeque pits. and dining in a seafood restaurant located in Beaulieu house are available.
Directions: Board 882 from Sembawang Bus Interchange.
6. Woodlands Waterfront Park
Source
Source
Source
Be spoiled with endless picnic area options at Woodlands Waterfront. Choose between dining with a sea view, or lounging on their lush green, carpet-like grass fields. Having opened in 2011, Woodlands Waterfront is still a pretty undiscovered site, even for residents in the North.
Boasting the longest recreational jetty in Singapore, Woodlands Waterfront offers views of the Causeway and even the Straits of Johor. It also has an extensive Adventure Playground which hosts the Sky Walk – a series of mesh bridges and crow nets suitable for older kids and adults!
Address: 6A Admiralty Road, 757445
Facilities: Restrooms and shelters are available. Rasa Istimewa Waterfront Restaurant is located on the jetty.
Directions: Bus 856 from Woodlands Regional Interchange and alight at Bef R.M.N Barracks.
7. Telok Blangah Hill Park – Terrace Garden
Source
Source
Source
Mostly used as just a walkway between Hort Park and Mount Faber, the terrace garden atop Telok Blangah Hill Park doesn't capture the attention it deserves. We're not complaining, though – how else would you get the undisturbed, idyllic ambience found here?
Source
A solitary gazebo sits atop the hill, within the terrace garden embellished with regal, white concrete railings. Despite what a fantastic sight the garden itself is, the real spectacle to behold here is the panoramic view of the cityscape.
Address: 10 Telok Blangah Green, 109178
Facilities: Restrooms are located near the Multipurpose Plaza and Alkaff Mansion of the park.
Directions: Take bus services 131, 145, 176 and 273 to Henderson Road and walk via Telok Blangah Green.
8. Upper Peirce Reservoir Park
Source
Source
Source
Seemingly docile long-tail macaques (ie monkeys) roam the area, but we all know everything changes the moment they spot you with a sandwich in your grasp. While this secluded space allows you to immerse in a serene picnic session with your squad, keep your eyes peeled for cheeky monkeys ever so ready to join your party.
Address: Upper Thomson District
Facilities: Shelters and restrooms are available.
Directions: Sadly Upper Peirce is pretty much inaccessible by public transport, so grab a cab or hitch a ride, and direct them to Old Upper Thomson Road which hosted the F1 Grand Prix in the 1960s.
9. Sengkang Riverside Park
Source
Source
Clear waters, vast fields, swaying cat-tails, and virtually no people. The lushness of Sengkang Riverside Park rivals that of our beloved World Heritage Site, losing out only in terms of accessibility. But that doesn't matter, because does Botanic Gardens have a giant, snug, fibre-glass mangosteen shelter?
Source
Source
Yeah, didn't think so.
Address: 50 Anchorvale St, S(544843)
Facilities: Restrooms are located near the Mushroom Cafe, beside the Visitor's Centre. Shelters are scattered within the park as well.
Directions: LRT via the Sengkang LRT Line, alighting at Farmway LRT Station.
10. Toa Payoh Town Park
Source
Source
Here's one for the heartlanders. It's unimaginable that this serene haven has managed to be kept under wraps, undiscovered by most. With its great resemblance to a zen garden, you can be assured a blissful meal in the still of this sanctuary.
Out of the countless instagrammable spots in this park, this hexagonal bridge is the most exquisite piece – and pretty spacious for a picnic too!
Address: Junction of Toa Payoh Lor 2 and Toa Payoh Lor 6
Facilities: Nearest restrooms are located at the MRT Station.
Directions: An overhead bridge away from Toa Payoh MRT Station.
Bonus: Hindhede Nature Park
Source
Source
This small park is often overshadowed by its arguably much more exciting neighbour, Bukit Timah Nature Reserve. The lack of attention, however, contributes to its serenity, making this scenic park the best place for a peaceful picnic. 3 restings huts are situated within the park: Gaharu Hut, Pulai Hut, and Waringin Hut, where wooden tables and shelters are available for a fuss-free picnic.
Don't miss the quaint little quarry at the end of the trail, where you can spot terrapins and fish in the water. While the inclines in this park are gentle, wear proper trekking shoes while visiting!
Address: Hindhede Dr, 589318
Facilities: Resting hubs are located within the park, while toilets and drinking fountains are found behind the Visitor Centre. Vending machines are available at the Visitor Centre as well, so bring along some coins!
Directions: Take buses 67, 75, 170, 171, 173, 184, 852 and 961 and alight opposite Bukit Timah Shopping Centre and Beauty World Centre, or along Jalan Anak Bukit, opposite Courts furniture store. Walk to the end of Hindhede Drive.
Picnic with your homies
Source
If you think about it, virtually anywhere can be a picnic spot – your neighbourhood shopping mall rooftop, the random field beside the MRT Station, or even your backyard. Picnicking is never a problem – until one of your girlfriends plants this deadly seed into the heads of the rest: "Siao ah, so hot still want to go picnicking."
Visions of your unevenly tanned, dry legs, with emerging sunspots, icky sticky skin plague the minds of your clique, eventually ending with the decision to go shopping or stay indoors for a movie instead.
Before you head out, remember to slather on a body moisturiser with SPF protection! NIVEA's day serums comes with SPF 33 & 95% Vitamin C purity, ensuring an even skin tone and less visible sun-spots, significantly reducing the tsk tsk tsks you'd get from female relatives aged 45 and above.
Night body care is equally important as your skin loses moisture at night, so it's pertinent to apply Night White Firming Serum to seal in the moisture while you snooze. Non-sticky and quickly absorbed, the serums ensure that you no longer have to worry about the icky sensation post-application when you roll on your sheets at night!
While perspiration may leave your skin feeling moist, don't forget that sun exposure dries out your skin, so apply your moisturiser religiously. With your sun-related beauty woes solved, you're all set. Have fun and don't forget your picnic mats!
NIVEA's whitening serums are available from $10.50 at all leading pharmacies and supermarkets.
This post was brought to you by NIVEA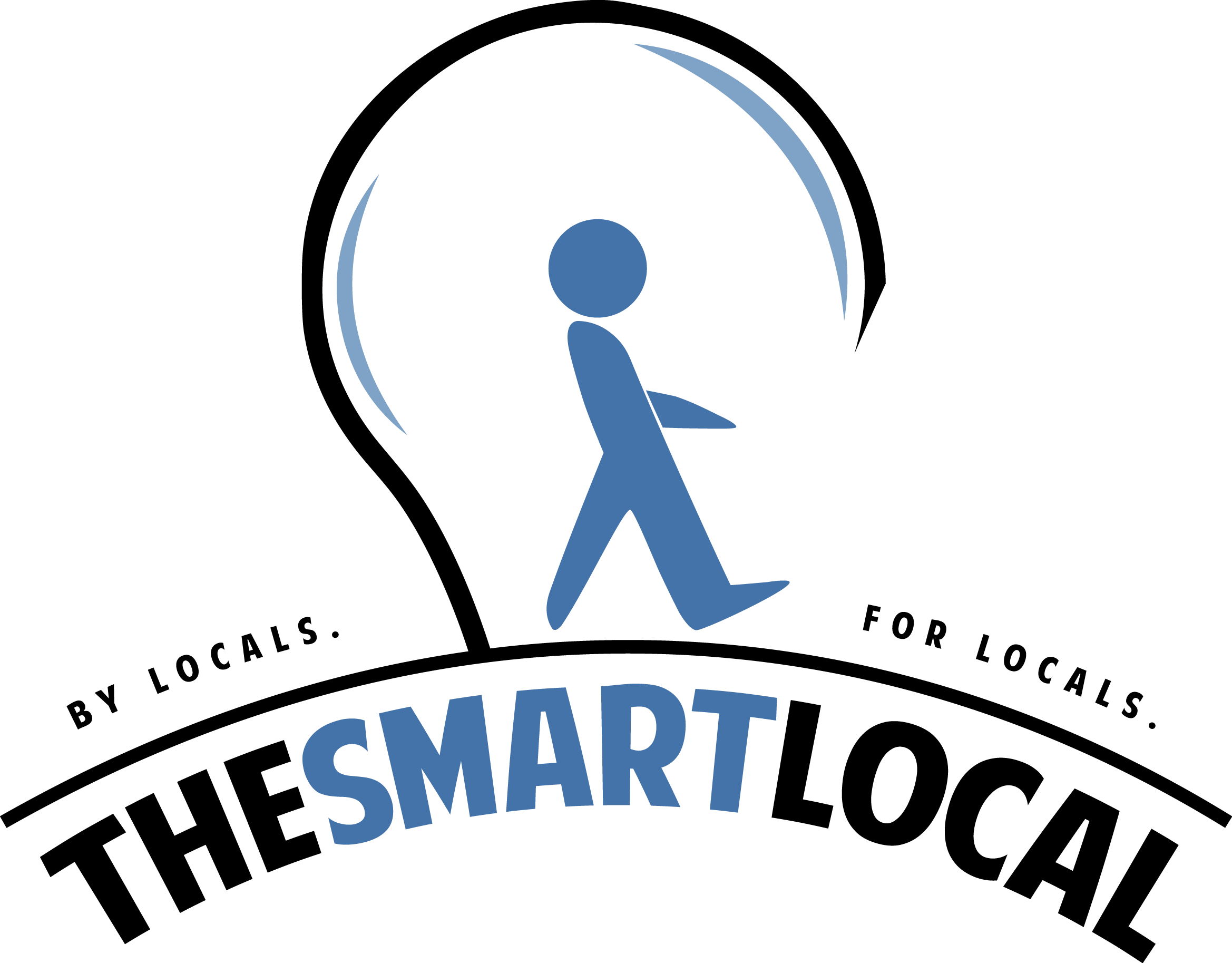 Drop us your email so you won't miss the latest news.