Party essentials delivery in Singapore
---
Year-end parties are a different level of fun, as everyone lets loose and clocks out of work and school stress mode till January comes a-knockin'. While the long-awaited reunions and merry-making till late in the night are great, party prep can be a bit of a chore. Make life easier and save energy for the fun stuff with quick and round-the-clock party essentials delivery.
We're all familiar with foodpanda's food delivery service, and you may be aware that they also have a grocery delivery service called pandamart. It's not just for typical supermarket essentials like fresh produce, pantry staples and household items, mind you. The 24/7 delivery resource also stocks party essentials from themed food and decor to games and even gifts, and can deliver in as fast as 30 minutes.
---
1. Card games for maximum hilarity at house gatherings
---
Especially if you're trying to get newer acquaintances or different circles of friends to break the ice and start vibing, card games are great at diffusing awkward situations where everyone's all shy and quiet. Instead of heading all the way to specialty stores that carry card games, you can survey the group for their top picks and order everything from your phone. 

Image credit: The Singaporean Dream
Choose from unique and addictive games with local influences such as Durian Dash, Chope, Hawker War, and the quintessential fave for get-togethers: The Singaporean Dream.
Bonus: There are special foodpanda Delivery Rider cards in The Singaporean Dream's The New Normal and 2021 Booster Pack for you to collect. And if you buy them from pandamart, you'll stand to win $50 pandamart vouchers that have been randomly hidden in selected packs. Good luck!
Find out more by browsing the Fun Games category on pandamart.
---
2. Last-minute gifts if you missed out friends, fam or Secret Santa
---
Realising you've forgotten to get someone's gift while you're already standing there at the party? Not a very jolly feeling for anyone involved.
In an ideal world, you'd be able to command someone to stealthily deliver a gift-worthy item right to the party venue. Then you can present it to your friend, family member or Secret Santee as if it were planned all along. 

pandamart has a wide range of To Be Calm products, including the signature Singapore Journey candle.
Image credit: @happykellymom
That's exactly what you can achieve with pandamart's range of gifts, which includes fancy aromatherapy candles, reed diffusers and essential oil kits for a dose of wellness and self-care. The best part is, your delivery can reach you in as fast as 30 minutes.

Image adapted from: @gerbersingapore
On top of your gifts for friends and family who happen to be new parents, you can also order baby-specific gift sets like the Gerber Festive Box so their child isn't left out of the fun. Depending on the age of their little bundle of joy, there are choices for solid food starter kits as well as snack bundles. 
Complete your gift with a thoughtful greeting card, available on pandamart in sets of four.
Find out more by browsing the Gifting Ideas category on pandamart.

---
3. Snacks and drinks to satisfy peckish guests and pump up the party
---
To eat, drink and be merry, you'll obviously need festive goodies to eat and drink. As a complement to chit-chat and games, make sure to lay out plenty of snacks for your peckish guests. pandamart has the usual go-tos like M&M's, KitKat, Ferrero Rocher and Cadbury chocolates.

Image credit: @walkersshortbreadus
For added Christmas wonder, you can opt for festive sweets like Hershey's Kisses Dark Chocolates with Mint Truffle, assorted festive cookies and gingerbread men from Walker's Shortbread, or a tub of popcorn from Serious Food Co., in a scrumptious Maple Cinnamon flavour that just screams wintertime wonder.

NIO's ready-to-drink cocktails come in sleek box packaging
Image credit: @niococktails_sg
Bevvy wise, there's plenty of tipple to keep the good times flowing. Think craft beer, Japanese whisky, premium gin and rum sets, and even ready-made cocktails like cosmopolitan, espresso martini, and old fashioned.

L-R: Remedy Kombucha, Starbucks Holiday Blend
Image adapted from: @remedydrinks, @maryshealthyfoodblog
pandamart also has an extensive non-alcoholic drink selection that will have your guests spoilt for choice. Whether you're craving juice, sodas, fruit-infused sparkling water, kombucha, aromatic loose leaf teas or even Starbucks originals like their Holiday Blend and Toffee Nut Latte, you can find it all on the app. 
Find out more by browsing the Delectable Delights (snacks), Merry Drinks (non-alcoholic drinks) and Brews & Bubbly (alcoholic drinks) categories on pandamart.
---
4. High-level roast meats that will make your party a gourmet affair
---

L-R: Churo 1KG Whole Honey Baked Ham, Churo 350G BBQ Pork Baby Back Rib
Image adapted from: foodpanda
We can't all be Gordon Ramsays and Martha Stewarts, but you can still wow your guests with an awe-inspiring centrepiece that looks like it took hours in the kitchen. pandamart is able to send impressive meats such as whole honey-baked ham, BBQ baby back ribs, Angus strip loin and even an entire turkey straight to your home.
Find out more by browsing the Deli & Roasts category on pandamart.
---
5. Fancy themed disposable tableware for atas vibes without cleanup
---
Your guests will be tickled pink by the delicious spread at your party, but you won't be as chuffed to deal with the mountain of dirty dishes at the end of the shindig.

Besides disposable tableware, you can also find all sorts of festive decor on pandamart.
Image adapted from: foodpanda
To minimise cleanup without sacrificing the aesthetics factor, get yourself a set of pandamart's festive themed disposable tableware. After all, a host/hostess with the mostest would want better for their guests than plain plastic plates and paper cups.
The premium disposable tableware comes in designs such as gold rimmed plates and rose gold drinking cups with metallic foil cups. You can also get napkins in an array of pretty colours, and disposable wine glasses so everyone can go pinkies up and share a toast without worrying about fragile glass.
Find out more by browsing the Christmas Partyware category on pandamart.
---
6. Unique ice cream flavours for dessert after Christmas feasting
---
There's always room for dessert, and you can spice things up at your party by stocking your freezer with unique ice cream flavours. Local ice cream company, The Ice Cream & Cookie Co., has a wide range of unique flavours – some even with local influences – that'll give you a dash of Christmas whimsy and Singaporean nostalgia.

Image adapted from: @icecreamcookieco
Some must-try flavours include the Toasted Marshmallow and Bubble Tea Gelato – 'cause we can never get enough of BBT, even in ice cream form. For familiar tastes of home, make sure to give the Chendol and Onde Onde flavours a go.
Other ice cream offerings available 24/7 on the platform include Häagen-Dazs, Ben & Jerry's, Magnum, and Udders.
Find out more by browsing the Treat Yo'elf category on pandamart.
---
Order party essentials on pandamart for speedy 30-min delivery, 24/7
---
While we may not be rich and fancy enough to have butler service to tend to our party-planning needs, you can still get all your party essentials sent straight to your doorstep with pandamart. The platform readily stocks over 5,000 products, and there's a dedicated Santa's shop category for all your festive needs.

Image credit: @thesmartlocalsg
Settle your party food, drinks, tableware and even activities at one go with a massive order, and you won't have to worry about lugging your loot home on public transport or splurging on cab fares. 
And if you just need some last-minute top-ups 'cause the snack supplies are dipping or more drinks and desserts have been requested, you can fire off an order at any time of the day and expect it to reach you in as fast as 30 minutes. No more chionging to reach the shops before they close!
For even more festive joy, use the promo code <HOHOMART> for 20% off $25 pandamart orders (discount capped at $5) from now till 31st December 2021. Cheers to more savings, and having anything we want delivered at any time of the day.
---
This post was brought to you by foodpanda.
Cover image adapted from: @niococktails_sg, The Singaporean Dream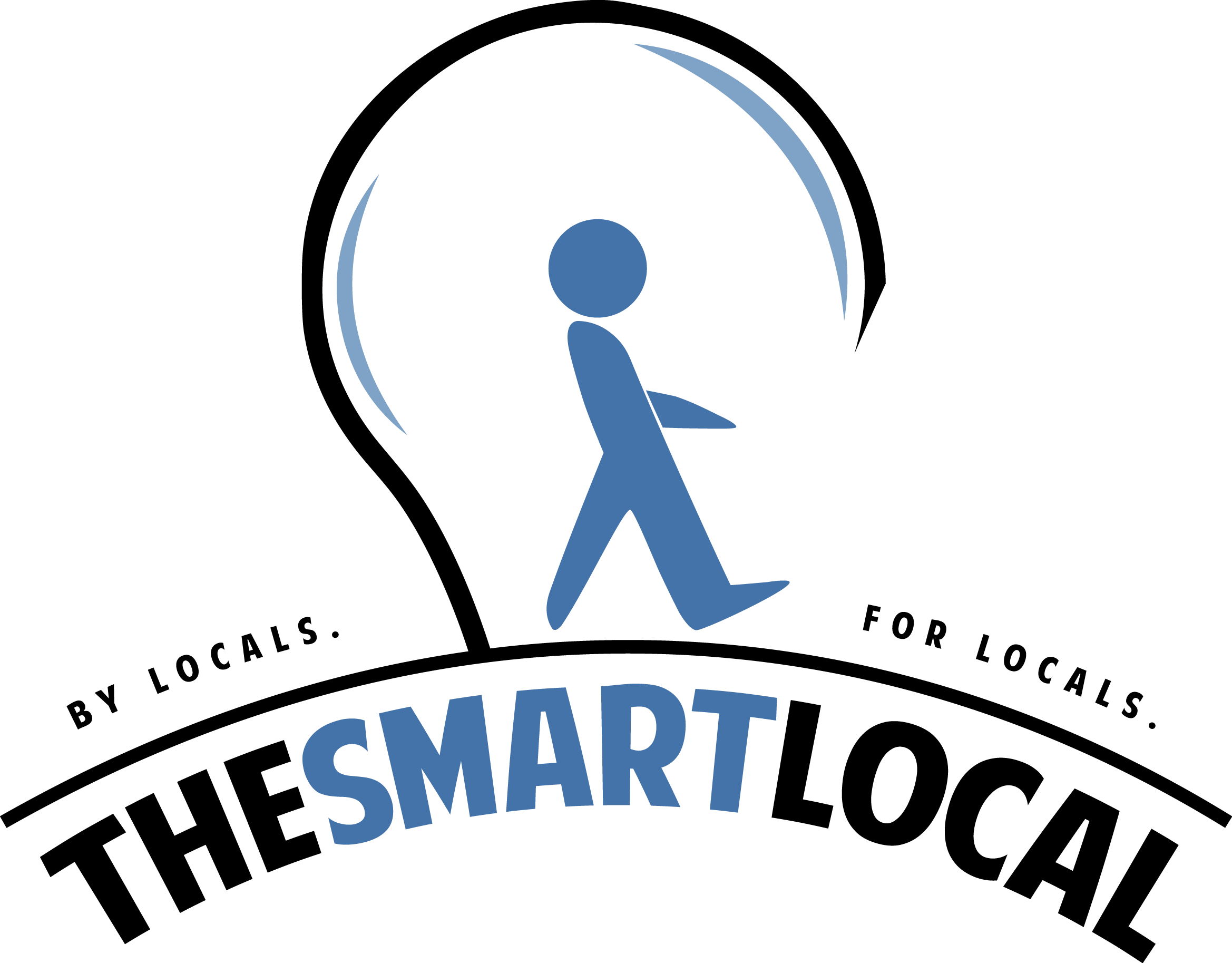 Drop us your email so you won't miss the latest news.