Affordable hawker seafood feasts
Image adapted from: Eatbook
There's no doubting Singaporeans' love for seafood. We're willing to fork out three digit sums at fancy restaurants just for a taste of that sweet piscine flesh. And these places are often packed to the brim – a testament to just how in-demand their seafood is.
But thanks to our local hawker heroes, we don't have to splurge to pamper ourselves with a seafood feast. With these 7 over the top seafood dishes you can find at neighbourhood kopitiams, you can indulge your taste buds anytime, at super affordable prices.
The best part is, you don't even have to change out of your flip flops and shorts.
1. Lawa Bintang – nasi lemak with cheesy lobster and battered sotong
Image credit: Eatbook
A classic favourite among Singaporeans, nasi lemak is sold at pretty much any hawker centre. But with so many stalls serving the same dish, it can be difficult to find one that stands out from the rest.
Enter the Lobster Nasi Lemak ($22), found at Lawa Bintang in Tampines. Served with the traditional mix of fragrant basmati rice, sambal sauce, a fried egg and crispy anchovies with peanuts, the stall's signature dish also comes with a whole lobster, richly coated with three creamy types of cheese and a nice sprinkle of herbs on top.
Image credit: Eatbook
Aside from their lobster, the other seafood options at this stall are also well worth a try, such as the Sotong Nasi Lemak ($7.50). Covered with a thin layer of golden brown batter and spices, the fried squid will take up more than half the space on your plate.
Although somewhat of a hike for those taking public transport, this little kopitiam is usually packed to the brim. But thanks to the place's spaciousness and good ventilation, your wait will be a comfortable one. Just be sure to arrive down early, because the signature dish usually runs out before 11am!
Address: 9008 Tampines Street 93, Singapore 528843
Opening hours: Tue-Thu: 8AM-2PM | Fri: 10AM-2PM | Sat-Sun: 9AM-2PM | Closed on Mondays
2. Woon Woon Pek Beehoon – lobster bee hoon good for 4
Image credit: Eatbook
If you're looking for a seafood feast, the gigantic Seafood Platter ($30) from Woon Woon Pek Beehoon at Changi Village Hawker Centre is the dish you want. Filled with thick slices of fish, clams, prawns and crayfish soaked in a sweet-savoury broth, this soupy bee hoon dish is enough for 4 hungry eaters.
Even more impressive is the Lobster Platter ($50/$68). The pricer version is enough for 4 people, with two whole lobsters atop a heap of crayfish, prawns, clams, fish and bee hoon that's firm yet soft.
Image credit: @wn3dyy
The stall's seafood supply inevitably gets wiped out before the end of each day, so don't worry about the freshness – they have no choice but to restock daily!
Note: Woon Woon Pek will be opening a second outlet in Clementi in April 2018. Great news for Westies!
Address: Changi Village Hawker Centre, #01-52, 2 Changi Village Road, Singapore 500002
Opening hours: Tue-Sun: 11AM – 9PM
3. Deanna's Kitchen – Halal prawn mee
Image credit: @kerzsyt
After Deanna married her husband and converted to Islam, she couldn't find a Halal version of her favourite prawn mee – so she decided to create her own. That's how Deanna's Kitchen at Toa Payoh was born
Without using the traditional ingredient of pork bones, Deanna still manages to create a rich and flavourful broth for her noodles. Her Seafood Platter ($38.50), is large enough for 3-4 seafood lovers and comes with a lobster, prawns, clams, and your choice of crayfish or big prawns. While the meat can be a bit too firm for some, it is definitely fresh and sweet. .
Image credit: @saramatiin
Remember to head down early to catch a taste at this stall, as it closes earlier than most others. But that's only because Deanna gets up extra early every day to prepare her broth, which takes about three hours!
Address: #02-25, Toa Payoh West Market & Food Centre, 127 Lorong 1 Toa Payoh, Singapore 310127
Opening hours: Wed-Fri: 10AM-2PM, 5PM-8PM | Sat: 9AM-8PM | Sun: 9AM-2PM
4. Lobster Time – lobster noodles with clams
Image credit: @michelletan2324
If you're craving for crustaceans, it might be high time to check out Lobster Time at Bishan. As their name suggests, the stall is best known for their Lobster Noodles with Clams ($26.50). A large, meaty lobster is soaked in their prawn-based broth, and you can customise your bowl with your choice of noodles – such as kway teow, yellow noodles or bee hoon.
For a taste of everything, go for their Combo Noodles ($38.50), which comes with lobster, crayfish, prawns, clams. While it is technically possible to finish the huge bowl by yourself, I'd still recommend that you share it with a friend.
Put in a dollop of their homemade chilli for that extra kick!
Address: 120 Bishan Street 12, Block 120, Singapore 570120
Opening hours: 10AM-9PM
5. Mr Prawnie – giant Hokkien mee with lobster, crayfish, and prawns
Image credit: Eatbook
For a giant seafood Hokkien mee dish, head down to the Mr Prawnie stall. They serve a Special Seafood Platter ($36) that is more than twice the size of your head, enough for at least 4 people.
Filled to the brim with 2 lobster halves, 2 crayfish, 4 large prawns and a whole bunch of lala and squid rings, this dish also comes with a generous heap of classic Hokkien mee. The noodles are less charred than usual, so they're good for those who prefer a softer texture.
Note: Mr Prawnie is currently in the midst of relocating. Check their Facebook Page for updates!
Address: TBC
Opening hours: TBC
6. Sumo Big Prawn Noodle – noodles in Chinese wine broth with lobster and giant prawns
Image credit: Eatbook
They say good things come in small packages, but Sumo Big Prawn at Ang Mo Kio respectfully disagrees. Their Lobster and Big Prawn Soup ($24.90) comes with a big lobster and two fat prawns, as well a bunch of plump clams.
If smaller crustaceans are more of your thing, try their Crayfish Bee Hoon Soup ($15), which is laden with three crayfish and a large portion of clams. Their Sumo Big Prawn Bee Hoon Soup ($8) comes with four prawns and is ideal for smaller eaters.
Image credit: Eatbook
The soup is flavourful but not dense, with a faint aroma of the Chinese wine they use in their cooking. There's no MSG in it either, which means you can go ahead and finish every slurp-worthy drop!
Address: 628 Ang Mo Kio Ave 4, Singapore 560628
Opening hours: Tue-Thurs: 8:30AM-9PM | Fri: 8:30AM-9:30PM | Sat-Sun: 9AM-9PM | Closed on Mondays
7. Yuan Seafood White Bee Hoon – white bee hoon with a heap of lobster and crayfish
Image credit: @wunderbell
When a hawker stall sells only one type of food, it usually means they're darn good at cooking it. Yuan Seafood White Bee Hoon at Ang Mo Kio is no exception.
Their Crayfish Bee Hoon ($15/$20/$25) comes with plenty of white rice vermicelli, as well as numerous pieces of crispy pork lard. The bee hoon and broth has that wok hei flavour, showing us that hawker stalls can produce top notch dishes too.
Image credit: Andrew Wong
On top of the bee hoon, the mid-tier version of the dish also comes with 8 crayfish halves (4 whole crayfish in total). Considering that this will set you back just two red notes, that's really worth it. Especially when the crayfish are fresh and firm. If you're lucky, you might even find roe in some of them!
If you're willing to spend a bit more, the stall also offers a version of the bee hoon with lobster, although the price is seasonal.
Address: #01-49, 628 Ang Mo Kio Ave 4, Singapore 560628
Opening hours: 10AM-8PM
Cheap seafood dishes at coffee shops in Singapore
If you've been looking for a good seafood feast, look no longer. These hawker stalls and their affordable food have made it possible to treat ourselves any day we want. And with the size of these platters, be sure to bring a friend or two to help you finish all that seafood goodness!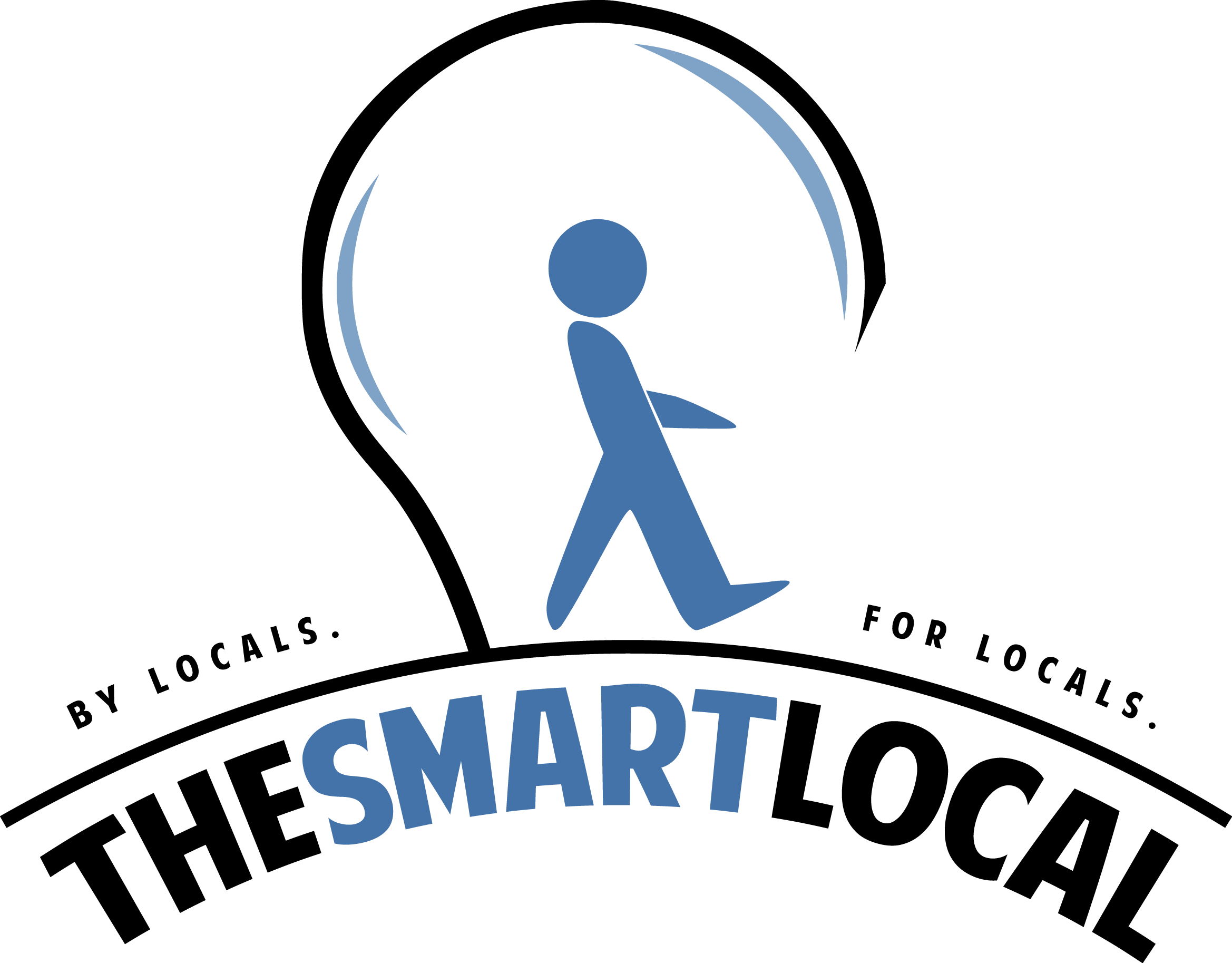 Drop us your email so you won't miss the latest news.