Omega x Swatch alternatives
---
Just this past week, you'd have probably read about the Omega x Swatch debacle. Snaking queues, scalpers tripling prices online, angsty customers, and everything else in between, the launch of the collab got many wondering if it was worth dropping nearly $400 for it.
If you're not up for the hype but are inspired to throw down some cash for a "real" wrist watch, you'll be glad to know that there are plenty of alternatives available. Here are 5 MoonSwatch alternatives that you can consider at a relatively low price point. And yes, you won't have to queue for 2 days to get your hands on one. 
---
But first, what's up with the Omega x Swatch MoonSwatch hype?
---

Image adapted from: Swatch
Before we jump into our picks, we have to talk about what makes the MoonSwatch flavour of the month. For starters, the MoonSwatch retails for $372, which is extremely low compared to the usual retail price of Omega watches, which goes for upwards of $9,000. For reference, the Speedmaster Moonwatch Professional that the MoonSwatch is based on retails for around $9,200.
Because it's also a collab, many might think the watch is more valuable and rare than it actually is. Nevermind that Swatch came out to clarify that the MoonSwatch was not a limited edition. And fun fact, Omega is owned by Swatch Group, so the collab isn't really "shocking" per se.

The OG Omega Speedmaster Moonwatch Professional.
Image credit: Omega
The MoonSwatch's design is based largely off the design of the original Speedmaster Moonwatch Professional – incorporating similar features such as its chronograph dial as well as bezel.
However, that's just about all that's similar between the two. Unlike the OG Moonwatch, the MoonSwatch's strap is a velcro one, its casing is made of Swatch's Bioceramic material, and it's also run on a quartz movement, which is a cheem horology term to mean that it runs on a battery. 
Just a couple of days later, those who did manage to snag a MoonSwatch provided their honest feedback on the watch; that the MoonSwatch doesn't match up to the OG Moonwatch.
Nevertheless, here are 5 quality alternatives that you can purchase:
---
1. Orient Bambino Classic Automatic Mesh Watch ($218)
---

Orient has been around since 1950
Image credit: @orientsgp
First on our list is the Bambino Classic, from Japanese watchmakers Orient. It retails at a very affordable $218 – a steal, considering it runs on an automatic movement, meaning that it self-winds when worn and doesn't rely on a battery. 
Because of its affordability, it wouldn't be considered a luxury timepiece. However, don't let that turn you off – it's a watch that can definitely hold its own when compared with some of the more expensive offerings in the market. There are also many variations available, like how you can choose between a metal mesh bracelet or a leather strap.
On top of that, it's extremely slim at just 12mm in a stainless steel case, and paired with an elegant dial that comes in a variety of colourways. This would make a perfect dress watch to pair with your business casual fits.
Model name: Orient Bambino Classic RA-AC0020G10B RA-AC0020G
Price: $218
Get the Orient Bambino Classic. 
---
2. Fossil Dayliner Three-Hand Teak Leather ($249)
---

Image adapted from: Fossil
Many of us would be familiar with the Fossil brand for their leather goods, but dapper folks might also be glad to know they also have aesthetic watches that give off vintage vibes.
Priced well below $300 is the clean and classic Dayliner Three-Hand Teak Leather series, which comes in various coloured dials such as blue and black. It even comes with a green dial, which is reminiscent of the green-dial Rolex watch worn by tennis legend Roger Federer at Wimbledon.
Another interesting thing about the Dayliner is its case size, which stands at 42mm and is perfect for those with larger wrists who may find it difficult to get larger-sized luxury watches. It's also encased in stainless steel, and boasts a water resistance of up to 5 ATM. And yes, the strap is leather, paying homage to what Fossil is best known for.
Model name: Fossil Dayliner Three-Hand Teak Leather
Price: $249
Get the Fossil Dayliner Three-Hand Leather. 
---
3. Q Timex 38mm Synthetic Rubber Strap Watch ($299)
---

Image credit: Timex
If you're all about sporting a watch that looks "branded", it's time to turn your attention to Dutch timepiece band Timex. Right off the bat, the Q Timex resembles the Rolex GMT Master II "Pepsi", with its blue and red bezel.
This sporty watch runs on a quartz movement, is water resistant up to 50m, and has a handy day and date display on the dial. The strap also comes in two variations: one made of synthetic rubber – a common feat in most sports watches, and a slightly pricier variation with a stainless steel band. 
Overall, this entry-level watch is perfect for those who would want to get their first "real" timepiece without having to break the bank.
Model name: Q Timex
Price: $299
Get the Timex Q Timex. 
---
3. Citizen Promaster Nighthawk ($396)
---

Image credit: Citizen
If you are a fan of watches that can be worn for both formal events as well as the outdoors, you can consider Citizen's Promaster Nighthawk.
The overall look and feel of the watch gives off a rugged, outdoorsy vibe, and its features certainly back that up. Adorned by many lines to fulfil a variety of functions like a stopwatch, dual-time zones and also simple calculations, its dial is certainly a busy one, which some might prefer. 
Inspired by the military, the Promaster Nighthawk comes in an olive green leather strap that is reminiscent of army uniforms; if that's not your thing, there are variations in blue or black as well. The crystal is also impact and shatter resistant so it's pretty hardy.
Probably what distinguishes the Promaster Nighthawk from most other watches is its unique power source. Batteries? No no. The watch is powered by any light source, making it a somewhat  environmentally sustainable option.
Model name: Citizen Promaster Nighthawk
Price: $396
Get the Citizen Promaster Nighthawk.
---
5. Tissot Chrono XL Classic ($540)
---

In case you don't already know, Tissot is considered a Swiss luxury watch brand.
Image credit: Tissot
One of the distinguishing features of the MoonSwatch is that it's a chronograph, meaning that its face would have typically 2-3 smaller dials to denote either hours, minutes or seconds to facilitate its stopwatch function. 
Our pick for a chronograph alternative to the MoonSwatch would be Tissot's Chrono XL Classic. Another fun fact: Tissot belongs to the Swatch Group parent organisation… which kind of makes it the cousin to Omega?
The watch retails for around $540, which is considered a decent price given its Swiss roots and how you're essentially paying for the technology that goes behind the watch.
Unlike the MoonSwatch's case – which is visibly made of plastic – the Tissot Chrono XL is encased in stainless steel, giving it a more formal look. It comes in a larger 45mm dial, complete with a sapphire crystal, which is known for its anti-scratch prowess and so used in fine timepieces.
Model name: Tissot Chrono XL
Price: $540
Get the Tissot Chrono XL. 
---
Bonus: The Holy Grail Watch to invest in
---
Now, if you're really serious about investing in watches that will hold or appreciate in value, watches like the MoonSwatch won't exactly cut it, given that they're made en masse. 

Vacheron Constantin, Patek Philippe and Audemars Piguet.
Image credit: @watch_escape
What you'll want to look out for are high-end luxury timepiece brands like Rolex, Audemars Piguet, and Richard Mille. What separates them from the market is how each watch is handcrafted, meaning that there's a limited quantity available each year. This drives up its exclusivity factor, and naturally, its resale price.
If all this has got you excited and you have some real deep pockets, there are many luxury timepieces you can consider. 
For example, you can get the Patek Philippe Nautilus or the Rolex Daytona. The former is highly sought after by collectors because it has since been discontinued, which has caused its price to appreciate significantly. It retailed for around $30,000-$40,000 back in 2016, and right now in the resale market, it goes for over $360,000.

Image credit: @ditmerk
A slightly less pricey alternative would be the Rolex GMT-Master II in Black/Blue. Colloquially known as the "Batman" or "Batgirl" depending on the bracelet, it retails for $14,840 and its price in the resale market is around upwards of $39,000.
Now, whether or not you can actually get a piece at retail is a whole other issue. With demand at an all-time high, it's virtually impossible to walk into any Rolex store to get a model. But hey, we can dream, can't we?
In the meantime, be sure to do your due diligence before embarking on watch investment – researching on factors like its exclusivity, demand in the market and also for any limited edition models.
---
Alternative watches to the Omega x Swatch MoonSwatch
---
With luxury watches being an investment asset, many would've believed the MoonSwatch would be worth more in the future. However, it's unlikely, given the fact that it's neither limited edition nor numbered, and it's mass-produced – unless, of course, scalpers on Carousell manage to sell it for marked-up hype prices. 
Even if you didn't manage to get a MoonSwatch, rest assured that it'll be in stock soon, and you just might be able to get a pair assuming there won't be long lines forming again.
However, if you're in the market for a great timepiece and don't want to be part of the frenzy, these picks are great "first watches" to get started on your watch journey. Not every watch has to have "hype" or even appreciate in value; what's most important is that you enjoy the watch you wear, and that is worth much more than any watch you buy just not to feel FOMO.
Read about more things Singaporeans love:
---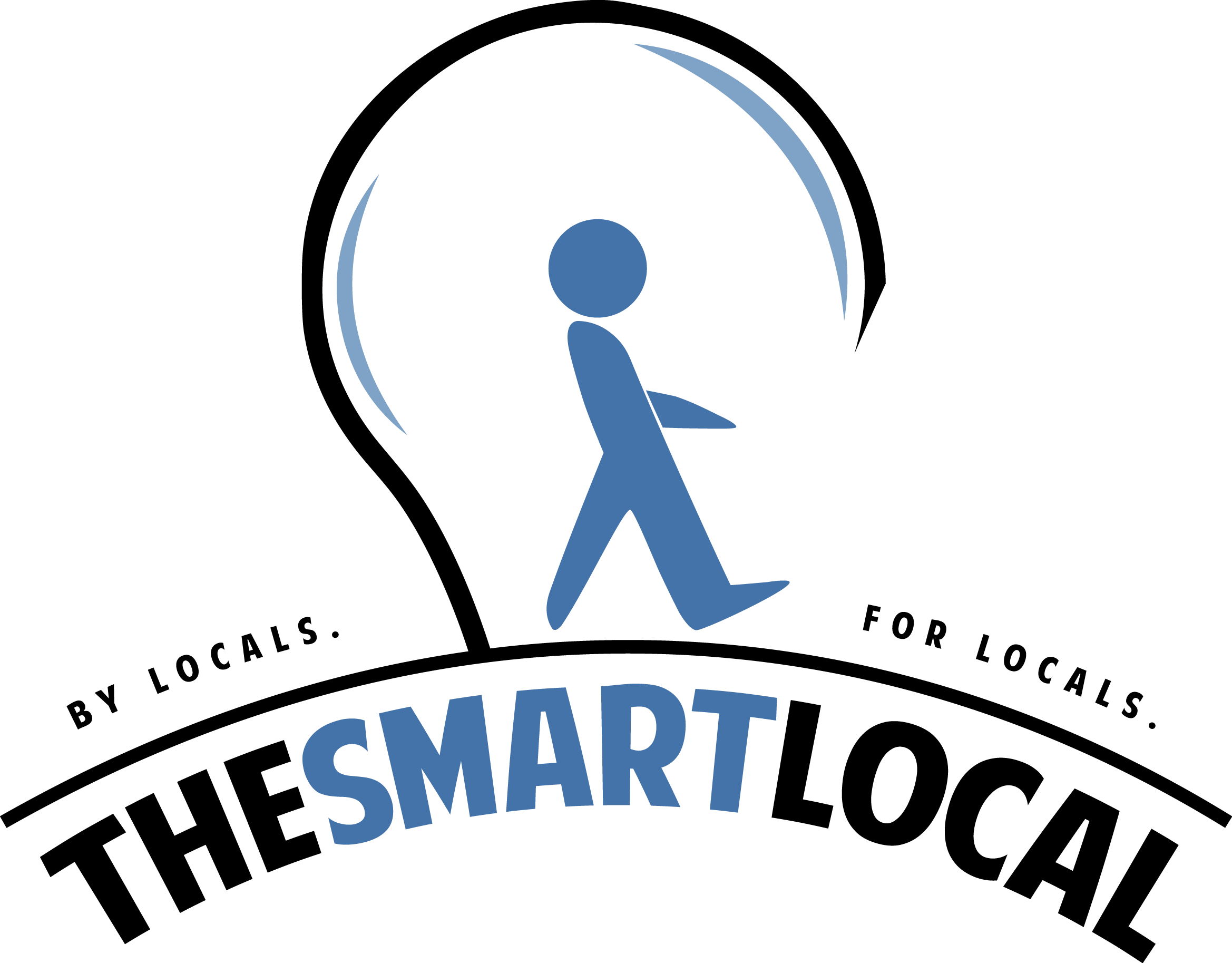 Drop us your email so you won't miss the latest news.