Funfairs near Singapore to feed your carnival craze
Source: @ari7474
Ah, funfairs. The most haps events of the yesteryears. In Singapore, we're most familiar with the kind that pop up alongside pasar malams. Sadly, pasar malams are becoming a rarity, and the rides that used to come along with them are even rarer. Gone are the days of magnetic fishing and balloon dart games – hipster food stalls have taken their place.
For those of us who crave a piece of the past, Uncle Ringo only comes along a few times each year – way too few for the kid in me tbh. Instead of waiting for the next one and coping with the withdrawal symptoms after it ends, take a breather and whisk yourself away to these funfairs right across our shores.
1. Krisna Funtastic Land Modern Amusement Park – Bali, Indonesia
The next time you're in Bali, spend a day away from the usual touristy beach spots and hit up the Krisna Funtastic Land Modern Amusement Park. Fun fact: its giant ferris wheel is called The Singaraja Flayer. Wonder where they got their inspiration from.
Source: @vin_dnsty
With its bright neon colours, this amusement park sports a whimsical charm that adds to the merry atmosphere. With mini rollercoasters and bumper cars, this place will make you feel like you've stumbled right into a toy wonderland.
Source: @neo.prmrta
If you need to catch a breather between the coasters, sit back and relax on the Perahu Dayung – a boat ride around animal light fixtures that'll take you back to those Chinese Garden lantern festivals you loved as a kid.
Source: @arysuryawann
Address: Temukus, Banjar, Buleleng Regency, Bali 81152, Indonesia
Telephone: +62 811-3887-709
Opening Hours: 9.15AM-10.15PM. Closed on Sundays.
Website
2. Royal Adelaide Show – Adelaide, Australia
The bright lights here may look like Vegas, but they're actually much closer to our side of the globe. The Royal Adelaide Show started out as an annual agricultural show, but today, its carnival segment is a massive draw for locals and tourists alike.
The colourful ferris wheel here takes the spotlight, though later additions have levelled-up the show from a fledgling funfair to an epic carnival. Be sure to try The Big Dipper, a large rollercoaster that features steep climbs, drops and a loop.
The fair was the first to give out Showbags, which are goodie bags containing a mix of chocolates, toys and magazines. These are no longer FOC today, but are still a highlight of the carnival and retail from $1 to $50 each. The more pricey ones – like the Charlesworth's Mammoth Showbag – includes 10kg of chocolate and nuts!
The Royal Adelaide Show starts every first Friday of September and runs for 10 days after.
Dates: 1-10 September 2017
Address: Adelaide Showground, Wayville, South Australia, Australia
Website
3. The AIA Great European Carnival – Hong Kong
The AIA Great European Carnival is a carnival on steroids. Legit. This mega carnival has blessed Hong Kong with outlandish rides every winter for the past 3 years.
Source: @nagawa_lvj
View Hong Kong upside down from 50 metres up on the Mach 5, or whizz around a teepee with the Helter Skelter. You'll also get to enjoy games and food, which share the spotlight with selfie booths and live entertainment.
Source: @g_l_a_d_y_s_l_a_u
If you've always wanted an OTT funfair experience, drop by the next time the AIA Great European Carnival comes around! The most recent was held from December 2016 to February 2017, so we're guessing the next edition will appear around this time too.
The Central Harbourfront Event Space also plays hosts to a ton of other funfairs throughout the year, so keep a lookout for those too.
Dates: Winter every year
Address: 9 Lung Wo Road, Central, Hong Kong
Website
4. Carnival Fever Perth – Perth, Australia
It isn't all about farm visits and stuffing yourself silly with brunch feasts Down Under – take things up a notch with some carnival fever. Literally.
Carnival Fever is an annual event held every summer, taking place from 3rd-5th June this year. And the best part: simply pay a one-time entry fee to enjoy all the rides for free!
Scream your lungs out atop the Star Flyer or fumble around in water balls. There's also live entertainment like the Zap Circus and professional wrestling to keep your heart pumping throughout the day.
Dates: 3-5 June 2017
Address: Cannington Exhibition Centre & Showgrounds. Cnr Station Street/Albany Highway, Cannington WA 6987
Website
5. Kota Dussehra Mela – Kota, India
If you're equal parts funfair fanatic and culture vulture, Kota's Dussehra Mela is a must-visit. A major Hindu festival that celebrates the victory of good over evil, the Dussehra Mela is the largest fair in India. Think bright fluorescent lights, cultural processions, food and fireworks and of course, a huge carnival.
Giant effigies of the demon king Ravana are burnt during Dussehra to symbolize the destruction of evil. Source
Be prepared for crowds as this is a major cultural festival. But it's well worth it – Dussehra is the poster boy of huge festive celebrations that pop with colour.
Source: @viva.india
The fair is held during the Hindu month Ashvin, which falls between September to October every year.
Dates: 1-27 October 2017
Address: Pratap Nagar, Dadabari, Kota, Rajasthan 324009, India
Website
6. Luna Park Sydney – Sydney, Australia
Source: @lunaparksydney
Luna Park is the perfect fusion of theme park wackiness and carnival whimsy. Having been around since 1935, it's the place to be for a crazy good time that'll bring out the screaming kid in you – think high velocity, mind-numbing rides atop the Spider and jaw-dropping descents on the Hair Raiser.
Source: @lunaparksydney
A visit here will be everything you'd imagine to be a trippy day out at the circus. Come out cross-eyed after the Mirror Maze, a winding path of distorting mirrors, and the Wonky Walk, a Ninja Warrior-esque obstacle course.
Source: @lunaparksydney
Address: 1 Olympic Dr, Milsons Point NSW 2061, Australia
Opening Hours: 10AM-6PM (Mon to Thu), 10AM-10PM (Fri & Sat), 10AM-9PM (Sun).
Telephone: +61 2 9922 6644
Website
7. Thadingyut Festival – Yangon, Myanmar
For a pasar malam-esque carnival, take a trip to Yangon during the 3-day Thadingyut Festival of Lights. Expect bright fluorescent lights to stretch along several blocks, bathing the city streets in a vibrant glow.
Take a trip up the ferris wheel for a bird's-eye view of the festivities. Burmese street snacks like grilled skewers are also sold on site, so grab a few sticks to whet your appetite before the stunning view ahead.
Fun fact: The ferris wheel here is famous for being human-powered!
Dates: 4-7 October 2017
Address: Bogyoke Aung San Road, Downtown Yangon.
8. Hillarys Boat Harbour Funfair – Perth, Australia
Overlooking the Indian Ocean, Hillarys Boat Harbour Funfair is the place to be for a no-frills, classic carnival experience. No fancy out-of-this-world rides, no hipster food – just the good old, neon lightbulb-ed classics.
Here's a huge plus point: the fair is open every weekend AND entry is free. Ditch the usual touristy traps – Hillarys Boat Harbour Funfair is popular among the locals and will definitely be a highlight of your trip.
Address: Hillarys Boat Harbour, Sorrento, Western Australia, WA6923
Opening Hours: Weekends, 12PM to late. Hours vary.
Telephone: +61 418 955 604
Website
9. Hua Yuan Night Market and Wu Sheng Night Market – Tainan, Taiwan
Taiwan's night markets aren't just great for shopping and munching on stinky tofu. Turns out, they're also home to secret enclaves of carnival games that have lured old school arcade otakus here for years.
From the tsum tsum-inspired soft toys to the familiar sound of mahjong tiles clanging together, there's a homespun flavour in the air here. Try your hand at manual pinball machines and test your mahjong skills with mahjong bingo.
We've sussed out these carnival lanes at Hua Yuan Night Market and Wu Sheng Night Market, but we're sure there are plenty more in night market back alleys to be discovered. Let us know in the comments if you've come across any others!
Address:
Hua Yuan Night Market: Corner of Hai-an Road and Han Wei Road, Tainan City, Taiwan
Wu Sheng Night Market: No. 42, Lane 69, Wusheng Road, West Central District, Tainan City, Taiwan 700
Opening Hours:
Hua Yuan Night Market: 6PM-12AM (Thu, Sat & Sun)
Wu Sheng Night Market: 6PM-1.30AM (Wed, Sat)
10. Asiatique The Riverfront – Bangkok, Thailand
An open air shopping mall, Asiatique fuses that perfect fair experience with modern day conveniences – by having carnival games and rides just a stone's throw away from a shopping paradise.
Source: @fishpra
Board the 60m-high Asiatique Sky for the best views of the city skyline. If you're the more down-to-earth type, the riverfront also offers breaktaking views of the city – perfect for a stroll with bae.
Look out for free gigs that take place on the boardwalk during Songkran (Thai New Year) season! Source: @loris.be
Address: 2194 Charoenkrung Road, Wat Phaya Krai, Bang Kho Laem, Bangkok, Thailand
Opening Hours: 5PM-12AM Daily
Telephone: +66 2 108 4488
11. Mahons Amusements – New Zealand
Singapore has Uncle Ringo, New Zealand has Mahons Amusements.
Source: @breencowie
With over 60 years in the business, Mahons is a household name in the Kiwi country for housing New Zealand's largest selection of portable rides – including a transportable rollercoaster, and the Turbo Boost that pulls 3.5 G's.
Classic carnival games – from the Strong Man game to Air Ball – will also keep you hooked. The company runs many fairs throughout the year, so look out for updates on their Facebook page!
Address: All over New Zealand
Website
12. Euro Fun Park – Malaysia
It may be called the Euro Fun Park, but this traveling funfair makes its rounds much closer to home – around our neighbour across the Causeway, to be exact. Claiming to be the biggest traveling funfair in Asia, Euro Fun Park includes crazy thrill rides like the Challenger to family-friendly bumper cars.
Source: @ericsonchin
You won't have to wait till Halloween to get spooked here – stop by the Frightmare Haunted House for a wailing good time.
Carnivals are held on alternate months, with each running for a month at a time. Regular updates are posted on their website and Facebook page, so stalk them for updates.
Address: All over Malaysia
Website
No More Funfair FOMO
Funfair pop-ups in Singapore are a great opportunity for laughing, letting loose and failing at trying your hand at carnival games. But city life just has no chill – the throngs of people alone can wind you up tighter than the games themselves.
The next time you're planning a vacay, set aside some chill time for a carnival visit. Sightseeing is cool and all, but getting a major throwback to the carefree times you had as a kid? That'll be a vacay to really remember. And of course, it's always fun coming back with an armful of stuffed toy prizes. Just remember to leave some luggage space for them beforehand!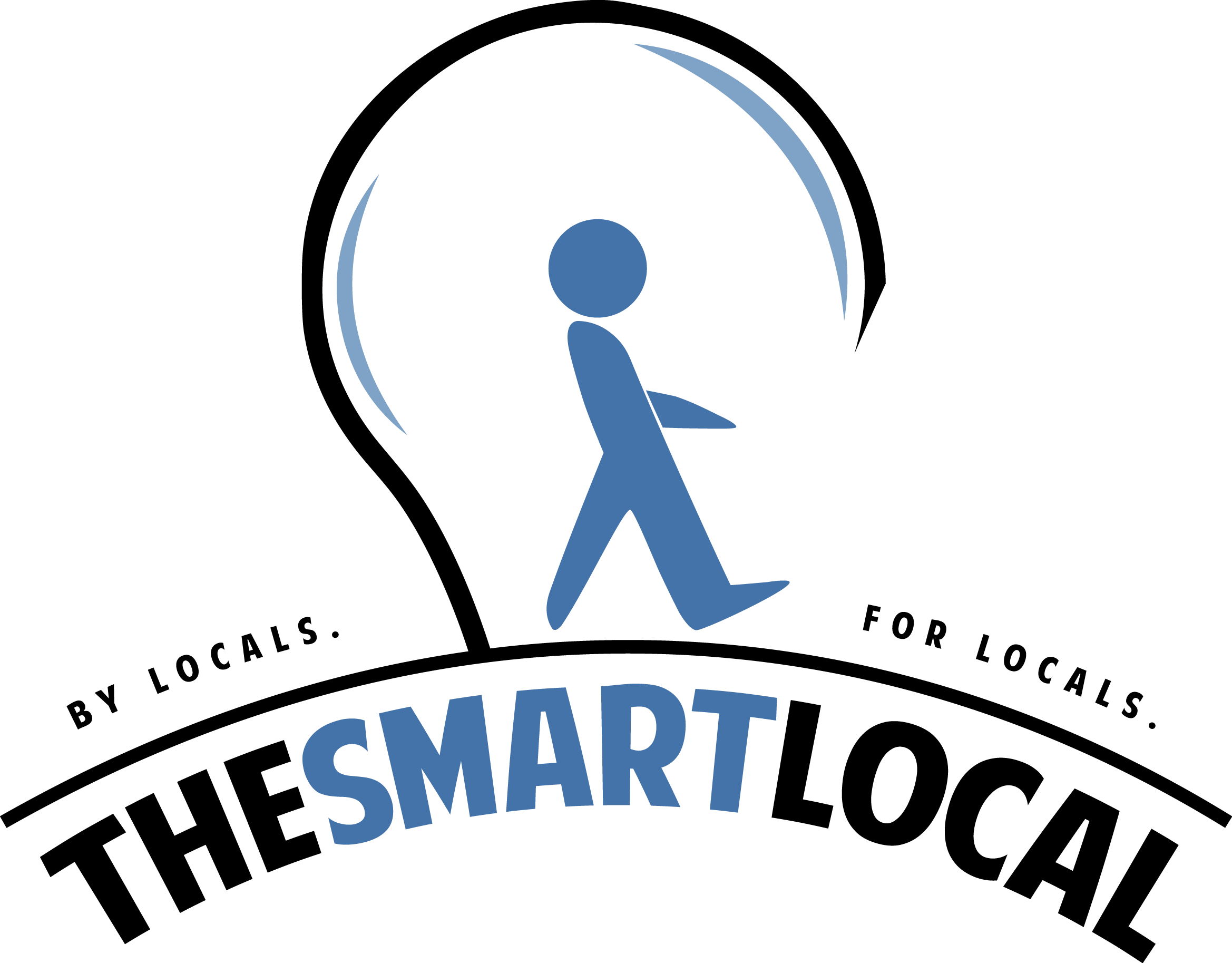 Drop us your email so you won't miss the latest news.