Nom your way through November!
Source: @fanadora
When we're asked to name the most important things in life, the first things that come to mind are family, friends and health. But that's not to say food is any less important! Whether we're feasting at birthday parties, snacking in front of the TV, or just bingeing on ice-cream after a nasty break-up – food has been our constant companion through it all.
We're nearing the end of 2016, and while ushering in the festive season, we're sinking into a reflective mood too. But nothing's gonna stop us from taking our relationship with food to a whole new level, and making new discoveries along the way. So here's a list of 20 new restaurants and cafes for your foodie adventures this month!
Cafes
1. Gudetama Cafe
Source: @zaxandy
Gudetama literally translates to 'lazy egg'. And we love him because we wanna be him – living the life of eat, sleep and repeat – but we can't because of our kiasu and kanchiong culture. This Japanese cartoon's huge following in Singapore resulted in a meet-and-greet at Westgate Mall last year, so we're convinced that there's gonna be snaking queues when Gudetama Cafe opens here later in November.
The cafe has roped in bento artist and blogger Shirley Wong aka @littemissbento for the creation of their menu, and we can't wait to see how she works her magic to make Gudetama come alive in our pancakes and coffee!
Address: #01-361 Suntec City Mall, 3 Temasek Boulevard, Singapore 038983
Website
2. HUSK
Source: @cweizhi
After hopping over to Bangkok way too many times, we're all too familiar with Chatuchak's coconut ice-cream. But we sure haven't heard of froco, which is frozen coconut yogurt made from young Thai coconuts.
HUSK's Froco ($3.80 for short cup, $5 for tall cup) resembles a cross between coconut ice-cream and froyo, and thankfully, it's lower in calories, sugar and dairy content. Feel free to add fruity and nutty toppings for a healthier treat. If you're need to quench your thirst, grab a bottle of coconut water that's directly imported from their Thai plantations!
Slurping refreshing coconut water, or licking icy froco off our spoons on stifling hot days without having to fly to BKK. We're sold.
Address: #B2-49 Plaza Singapura, 68 Orchard Road, Singapore 238839
Opening Hours: 10am – 10pm
Telephone: 62555961
Website
3. Epiphyte
Source: @epiphyte.sg
Step into Epiphyte, and enter the real-life version of The Secret Garden. With foliage hanging overhead, potted flowers on rocky ground, and red-bricked walls, take a momentary break from concrete Singapore, and relax in this oasis for your eyes.
Source: @the_xw
The garden theme also branches into the menu, and everything's insta-worthy! Presented in a glass jar and filled with chocolate soil, fresh mint custard, apple compote and rum sponge cake, Terrarium ($8) is the signature here, perfectly embodying the overall garden theme of the place. For something more out-of-this-world, opt for Twilight ($10), a chocolate cointreau mousse cake that screams milky way galaxy. How heartbreaking it must be to dig into these desserts – it feels almost sinful to destroy these works of art with our spoons.
Address: 47 Neil Road, Singapore 088827
Opening Hours: 10am – 11pm (Mon to Thu) | 10am – 1am (Fri to Sat)
Telephone: 94518873
Website
4. Fasta
Source: @fastasg
Fasta's name is no surprise, since they prepare a bowl of pasta in a mindblowingly-speedy 3 to 5 minutes. Bestsellers include Shio Ba Mee ($9.50), pasta tossed in garlic sauce, sprinkled with chilli flakes, and accompanied by roast meat and semi-dried tomatoes, as well as Scallop Wallop ($12) – creamy pasta enhanced by succulent scallops.
Source: @fastasg
The aesthetically-pleasing and appetising Tuna Poke ($12) also caught our attention. Generous slices of tuna sitting atop the pasta, steamed corn, yuzu dressing, and sweet pepper mix – what an amalgamation of flavours and textures!
Address: #B1-2326 South Beach Tower, Beach Road, Singapore 189768
Opening Hours: 11am – 8pm (Mon to Sat)
Telephone: 9176 4053
Website
5. Alter Ego
"Everybody's got a dark side." Kelly Clarkson sang about it, and now Alter Ego tells you to embrace it. Launched by the same folks behind A Poke Theory, Alter Ego is the self-declared 'evil twin' of its sister cafe, and it's coming to you first week of Nov.
Start off your day with healthy fare like poke bowls and smoothies. But when the night falls, you're free to give in to temptation! Indulge in Loaded Taters, where deep-fried potatoes drown in spicy jalapeño cheese sauce, maple-glazed bacon and sour cream – full of greasy, crispy goodness, but who cares.
And what's TGIF without craft beer? Alter Ego opens on 8 Nov, so take your pick from Pale ales, ciders, stouts, IPAs, and clink the night away!
Address: #01-13D Esplanade Mall, 8 Raffles Avenue, Singapore 039802
Website
6. Kiss The Tiramisu
One day, a few Koreans asked themselves, "Why does tiramisu only exist in the form of tiramisu cake?" And so Kiss The Tiramisu was born.
This ice-cream brand that originated from the streets of Hongdae has finally found its way to our sunny island! Resembling tiramisu cake closely, this delectable dessert is multi-layered – mascarpone cheese at the bottom, followed by crushed biscuits and coffee liquor, then FINALLY the soft serve, with cocoa powder and chocolate shavings sprinkled atop.
At $6.50 per serve, swirls of tiramisu ice-cream come in an elegant, gold-rimmed cup also means more aesthetic shots to up our Insta-game, so why not.
Address: #01-15 Orchard Gateway, 277 Orchard Road, Singapore 238858
Opening Hours: 11am – 10pm
Telephone: 6385 5579
Website
7. Caffè Vergnano 1882 Singapore
Source: @caffevergnanosg
Unlike other cafes out there, Caffè Vergnano 1882 Singapore takes pride in brewing their coffee, using a slow roasting process that takes about 20 minutes, instead of the usual 5 minutes. Get your caffeine fix with an espresso ($3.50), or try one of their house specials such as Bicerin ($6), a concoction of espresso and cocoa with cream topping.
These coffee gurus believe that having a cup of sparkling water before drinking your cuppa joe cleanses your palate – and they walk the talk by serving you this exact combination – so you're drinking coffee Italiano style!
Address: #B1-17 The South Beach, 26 Beach Road, Singapore 189768
Opening Hours: 8am – 9pm (Mon to Fri) | 10am – 6pm (Sat to Sun)
Telephone:6385 5579
Website
8. Kumoya
Source: @fundamentally_flawed
Let's admit it: we all have a second stomach for desserts. Especially when it comes to aesthetically-pleasing and delectable sweet treats like Kumoya's Japanese éclairs. Bite-sized and wallet-friendly, it's worth the money when you get more eclairs in various flavours such as Matcha and Sakura ($3 each, $8.50 for 3 pieces, $16.50 for 6 pieces, $31.50 for 12 pieces).
Source: @makanarts
If you don't wanna suffer from sweetness overdose later on, they have savoury offerings too. Karaage Chicken ($16.90) is a mish-mash of buttery pancakes, succulent chicken popcorn, salad, chips, and tomato shoyu sauce that goes so well with the chicken.
Address: 8 Jalan Klapa, Singapore 199320
Opening Hours: 12pm – 10pm (Tue to Fri & Sun) | 12pm – 10.30pm (Sat)
Telephone: 6297 3727
Website
9. Greyhound Cafe
Source: @fireopal82 Greyhound Famous Fried Chicken Wings
You must have heard of, or even visited this popular chain cafe from the Land of Smiles. Greyhound started off as a men's fashion label, before expanding into a cafe chain.
If you're expecting only Tom Yam Soup or Pad Thai in the menu, you're in for a surprise! Greyhound Cafe brings you Thai-Western cuisine, and its bestsellers are Greyhound Famous Fried Chicken Wings that's marinated in fish sauce, and Complicated Noodles, where you wrap minced pork sauce in lettuce and noodles sheets – eating has never gotten more hands-on than this.
Opening in end-November, we're definitely marking this place down in our to-try list!
Address: #01-20A Paragon, 290 Orchard Road, Singapore 238859
10. PopBar
Source: @hazeldiary_
Gelato-on-a-stick from New York has finally arrived on our shores. Have fun customising your gelato with their wide array of flavours, and best of all – just top up 50 cents for unlimited toppings or dips!
Make your first order like a pro with these steps. First, choose the type of popsicle: popGelato ($5.40), popSorbetto ($4.90), or YogurtPops ($5.40) and the flavour. Then, pick your toppings, followed by 7 types of chocolate dips.
If you're not sure what to get, try Green Tea popGelato half-dipped in chocolate, topped with pistachios ($6.40). You can't go wrong with this crowd favourite!
Address: #B2-64 Plaza Singapura, 68 Orchard Road, Singapore 238839
Opening Hours: 10:30am – 10pm
Telephone: 9368 6678
Website
Restaurants
11. Talay Kata
Source: @yongweikai
Looks like the salted egg trend isn't dying anytime soon. We've yet another salted egg dish to add to our list – salted egg mookata. But if that isn't your thing, you can still choose from bonito flakes, chicken or tom yum for your soup base.
The wide variety of ingredients at Talay Kata, and the fact that it's free-flow only means we're gonna stuff ourselves silly! Think free-flow crayfish, crabs, scallops, beef cubes, all sorts of vegetables… the list goes on. For such a generous selection, it's super affordable – the buffets are priced at $18.80 (weekday lunch), $28.80 (weekday dinner), $27.80 (weekend lunch), and $33.80 (weekend dinner).
Address: #08-04/05 Orchard Central, 181 Orchard Road, Singapore 238896
Opening Hours: 11:30am – 3pm, 6pm – 10pm (Mon to Thu) | 11:30am – 5pm, 6pm – 10pm (Sat to Sun, Eve of PH)
Telephone: 6634 0551
Website
12. Otto's Deli Fresh
Source: @the_xw
Helmed by 70-year-old acclaimed chef Otto Weibel, this new restaurant at Holland V serves up hearty and classic Western cuisine such as burgers, salads, pasta. Here, steaks are grilled at the storefront, so you get that beefy aroma the moment you walk in.
Meat lovers have to go for Beef Stroganoff Fettuccine ($17), where al dente pasta is doused in creamy sauce, accompanied by beef steak done medium-well. Be sure to try Otto's signature drink, Valrhona Chocolate ($9.50 hot / $12.50 iced), a rich concoction of cocoa and frothy hazelnut cream, crunchy chocolate chips, and hints of sea salt.
Address: #02-01 Raffles Holland V, 118 Holland Avenue, Singapore 278997
Opening Hours: 11am – 10pm
Telephone: 6694 3291
Website
13. Mercado Spanish Food Market
Source: @mshannahchia
Even if you're a hardcore fan of healthy salad bowls, eating clean all the time can get boring. But with Mercado Spanish Food Market in the equation, your healthy eating journey is about to be spiced up by Spanish flavours.
Customise your meals with Create Your Own Bowl ($16.50) by choosing a base, a protein, 1 hot vegetable, 2 cold vegetables, a topping and a sauce. IKEA meatball lovers like myself are in luck, because Mercado's spicy beef meatballs are a constant in their selection!
If you're in a rush, get the Hola Bowl ($14.50). But be prepared to queue – the lunch crowd is bustling 'cause Mercado is located in the heart of the CBD.
Address: 50 Market Street, #01-23, Singapore 048940
Opening Hours: 8:30am – 7:30pm (Mon to Fri)
Telephone: 9655 8092
Website
14. Man Man by Teppei
Source: @mshannahchia
We're not sure if you can stomach this – the chefs at Man Man by Teppei pick out eels from freshwater, and slice them right in front of you! Dining here might be a little morbid, but at least we know the eel here is extremely fresh.
You can't go without ordering Hitsumabushi ($26.80). Charcoal-grilled eel slices on rice, broth made from unagi bones, and seasoning (wasabi, seaweed and spring onions) makes up a sumptuous meal.
To enjoy this delicacy the original way, split the rice into 4 portions, and eat them with the broth, seasoning and eel separately. Then mix everything together with the last portion of rice! Here's a visual guide if that sounds too complicated.
Address: 1 Keong Saik Road, #01-01, Singapore 089109
Opening Hours: 11:30am – 3pm, 6pm – 10:30pm (Mon to Sat)
Telephone: 6222 0678
Website
15. NOW Noodles+
Source: @sgfoodonfoot Dry Laksa
Our grandparents may shake their heads in disapproval when introduced to Dry Laksa ($9.80) from NOW Noodles+, but that doesn't mean we should dismiss it as quickly. Stir-fried in homemade rempah (spice paste), they've managed to retain the taste of familiarity in this contemporary laksa. We wish they didn't do away with the cockles though!
Other favourites include Mee Tai Mak with Century Egg ($9.80) and Dry Mee Siam ($9.80). We love that NOW Noodles+ puts a modern spin on traditional recipes – a good alternative to the usual hawker fare.
Address: #02-65 Square 2, 10 Sinaran Drive, Singapore 307506
Opening Hours: 11am – 9pm
Telephone: 6251 0177
Website
16. Tsuta Singapore
Source: @tsutasingapore
In Japan, Tsuta only serves 150 bowls of ramen a day. Hopefully, they'll double the ramen supply in Singapore, since our local outlet is an 18-seater, twice that of Japan's. Even then, that's not enough to feed tons of hopeful Singaporeans waiting in line for the world's only Michelin-starred ramen. Doors open 6 Nov, so you should start queuing WAY before the opening hours to avoid disappointment!
Tsuta's signature Shoyu Soba boasts a flavourful stock brewed from chicken and seafood, with a touch of soy sauce. You'd notice that their soup is less cloudy than other ramen soups out there, and we're guessing the secret weapon is a special soy sauce created by a soy sauce-making senpai in Japan.
Address: #01-01/02/03 Pacific Plaza, 9 Scotts Road, Singapore 228210
Opening Hours: 11am – 6pm (6 to 11 Nov), 11am – 10pm (12 Nov onwards)
Telephone: 6734 4886
Website
17. Phat Cat Laundry
Source: @phatcatlaundry
There's no better word to describe this American-Chinese bar than 'cheeky'. From the restaurant's name, to the decor of detergent boxes and mock laundry poster ads plastered to the walls – Phat Cat Laundry gives you a quirky dining experience.
Source: @phatcatlaundry
The fun doesn't stop there. Check out Andy Lau ($26), a gin-based cocktail that pays homage to the singer's song, Wang Qing Shui, where he sings of drinking his sorrows away.
Have a try at the fusion dishes which include Brontosaurus Char Siu Beef Rib ($25) – slow-cooked beef marinated in char siu seasoning, with red cabbage slaw. While the offerings are a tad pricey, you're paying for a unique dining experience and interesting grub.
Address: 4 Jiak Chuan Road, Singapore 089261
Opening Hours: 5pm – 11.45pm (Mon to Sat)
Telephone: 6221 8262
Website
18. Omoomodon
Source: @the_xw
Omo omo is an expression of amazement in Korean, and don is Japanese for rice – questionable choice for a restaurant name, but who cares when it marries the best of both worlds. With 18 don sets on the menu at wallet-friendly prices, and the option of building your own bowl, there's definitely something for everyone.
Yes Sir! Yes Sir! ($12) is made with Sirloin steak, multigrain rice, kimchi omelette and teriyaki sauce. Though we don't get the name, the interesting blend of flavours, including the familiar taste of pulau hitam in the rice, makes it worth the try!
Address: #02-14/15 The Star Vista, 1 Vista Exchange Green, Singapore 138617
Opening Hours: 11am – 10pm
Telephone: 6694 3111
Website
19. Alchemist Beer Lab
Source: @alvinwangg
Ever wished you could introduce quirky flavours into your beer without getting judged? You can do so at Alchemist Beer Lab with all sorts of ingredients, from star anise to marshmallow to grilled pineapple! For the adventurous, try Dead Gose – mosambi orange and salted plum infused in ale. But if you wanna play safe, then go for guava-infused beer.
Between noon to 7pm, enjoy the beers at $12 per pint, or get a party pack at $30, and choose from 3 flavours. A quiet hangout perfect for heart-to-heart conversations, head down with your bffs on days when you're feeling the blues.
Address: #B1-16, 26 Beach Road, Singapore 189768
Opening Hours: 12pm – 2am (Tue to Sat)
Telephone: 6386 4365
Website
20. Yentafo Kruengsonge
Source: @pinkypiggu
Calling all fans of Thai street food – Singapore's first Yentafo restaurant is finally here! Made with flat rice noodles, fishball, fish dumplings, tofu, fried taro and black fungus mushroom, you could say Yentafo ($6.50 – $9) is Thailand's rendition of our local yong tau foo. The star of this dish has got to be the pinkish light savoury broth, with its unique hue coming from fermented red tofu.
Just like yong tau foo, you can opt for the dry version too. The only difference is you get to choose from 3 levels of spiciness – so ahead and order the spiciest if you're looking for some fiery action in your mouth!
Address: #02-06A/B Cathay Cineleisure Orchard, 8 Grange Road, Singapore 239695
Telephone: 6736 0971
Opening Hours: 10am – 10pm
Website
More reasons for non-stop feasting this November!
With the year coming to an end, let's give ourselves a pat on the back for a whole year of hard work at work and school, by treating ourselves to good food!
Be it old-school eateries like Nan Hwa Fish Head Restaurant, or Pint Society – the new kid on the block who delivers ice-cream to your doorstep, the options are endless with DBS Lifestyle.
To fuel your penchant for feasting without breaking the bank, always whip out your trusty DBS/POSB card for 1-for-1 deals, or discounts of up to 20%. Even better – foot your bill with the POSB Everyday Card for up to 9% rebates when dining out. More savings means more bucks to jio our friends for dinner!
This post was brought to you by DBS Lifestyle.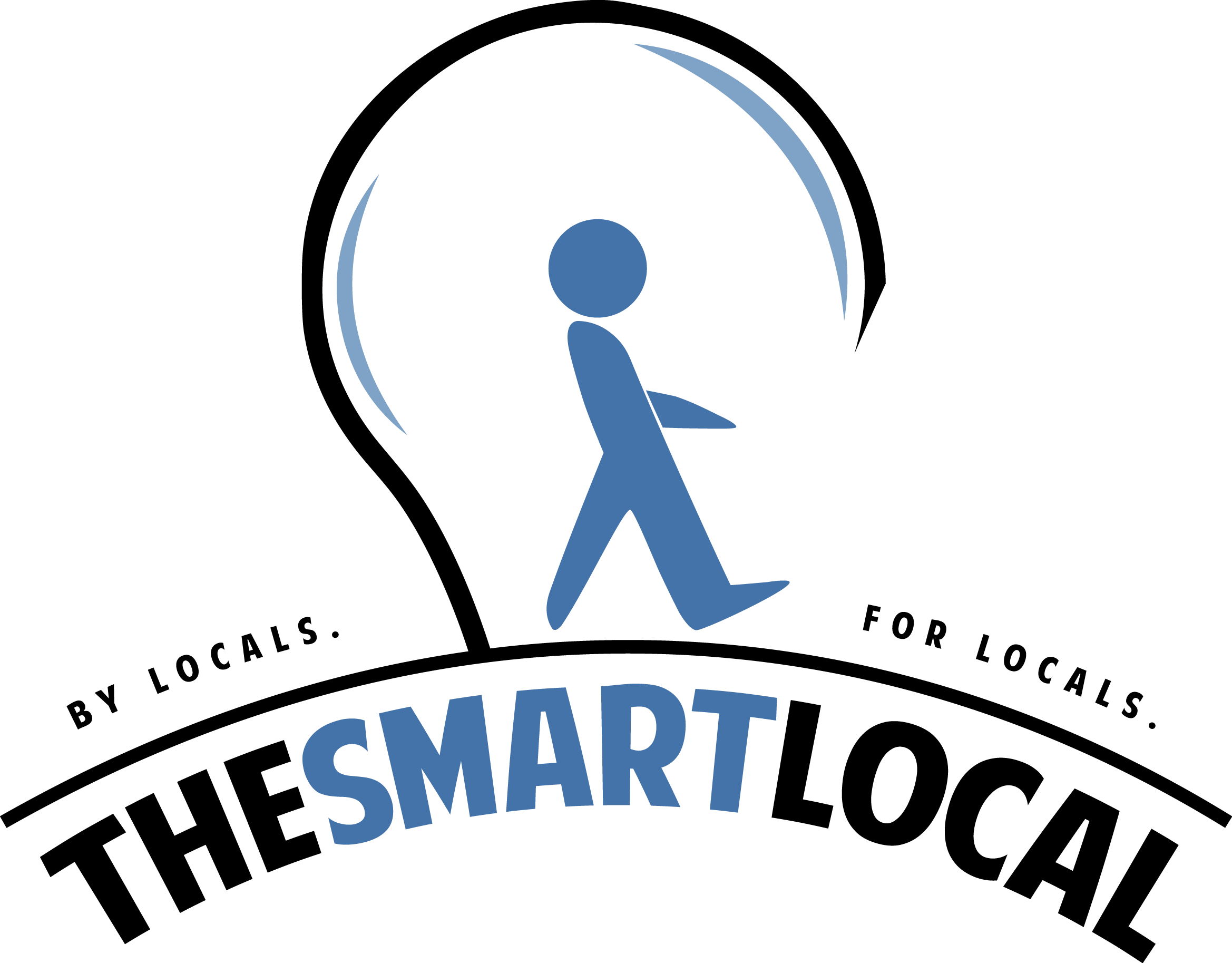 Drop us your email so you won't miss the latest news.