Things to do in Nikko, Japan
---
Image adapted from: @missdamzel, @mbauer, Tobu Railway, @tuicome
Bright lights, deafening traffic, and throngs of people – Tokyo can be pretty overwhelming to the traveller seeking a getaway from the hustle and bustle of tiny little Singapore. 
If peace and quiet is a top priority for your next trip, you'll find it in the leisurely city of Nikko – just 2 hours north from Tokyo in the Tochigi prefecture. This enchanting sanctuary holds everything from breathtaking mountain lakes to stunning waterfalls. 
Check out the list of things to do that will help you find your zen in Nikko:
---
1. Paddleboard around Lake Chuzenji for a different perspective
---
Image credit: @mbauer
You can't say you've been to Nikko if you haven't seen Lake Chuzenji. This stunning lake is the result of the eruption of Mount Nantai that occurred some 20,000 years ago and is now one of the most iconic places in Nikko. 
Image credit: @supsupnikko
A walk around the entire lake consists of 25KM of hills and forests that should take you around 3 hours to complete. If you want to try out something new, cruise around on a paddleboard if weather permits for ¥6000 yen (~$75.72).
It's especially beautiful when the vibrant fall foliage decorates the area, but it's also a respite from the summer heat since its high elevation helps it remain cool all year round.
Chuzenji Kanaya Hotel Onsen
Image credit: @superkokeji
Tip: Book a stay at Chuzenji Kanaya Hotel that sits right at the edge of the lake and treat yourself to breathtaking views all day 'err day. There's even an outdoor onsen area to take in your surroundings while soaking up some serious relaxation. 
Address: 2482 Chugushi, Nikko, Tochigi 321-1661, Japan
---
2. Soak in the magnificence of Kegon Falls
---
Image credit: @aimansaufi86
Kegon Falls is lauded as one of the country's top 3 waterfalls, and it's easy to see why. Water rushes over from Lake Chuzenji to plunge 97M down into the ravine below – a little like an au natural version of Jewel Changi's epic fountain.
The waterfall is just a stone's throw away from Chuzenji Onsen bus terminal, so it's easy to get to. Choose to either save some bucks and observe the waterfall from an upper observation deck free of charge, or throw in a small fee of ¥550 (~$6.90) to take the elevator down to the lower observation deck.
Address: Chugushi, Nikko, Tochigi 321-1661, Japan
---
3. Catch stunning views atop the Akechidaira Plateau
---
Image credit: @missdamzel
We all love ourselves some crazy spectacular views, and there's no denying that the Akechidaira Plateau is the place for this. 
Visitors can take a cable car there that brings them through the clouds, with views of mountains and hills that you won't get to experience in Singapore. The ropeway runs between 9AM-4PM, and costs ¥730 (~$8.96) per adult for a round trip.
Stunning aerial views of Chuzenji Lake and Kegon Falls
Image credit: Tobu Railway
Once you reach the observation area, soak in a 360° view of the ascending Irohazaka Winding Road and the nearby valleys below, 
You'll also get aerial perspectives of Lake Chuzenji and Kegon Waterfall.
Address: Hosoomachi, Nikko, Tochigi 321-1445, Japan
---
4. Soak in LOTR vibes with a trek through the Senjogahara Marshland
---
Image credit: @reysondc
You might feel like Frodo and gang while trekking through this area – with a wide, sprawling marsh surrounded by towering mountains, the Senjogahara Marshland gives off some serious LOTR vibes. The place is brimming with over 350 species of native plants and birds, so both casual hikers and nature lovers will love this place.
Image credit: @daikimutu
The trek consists of a 5KM walk on a series of boardwalks over relatively flat ground, and it'll take you about 2 hours to complete the entire thing. To walk the entire trail, you can get off at either the Yumoto Onsen or the Ryuzu no Taki bus stop.
Address: Chuguushi, Nikko-shi, Tochigi, 321-1661
---
5. Relish some authentic Nikko cuisine at Yuba ZEN
---
Image credit: @mayuu0313
No trip is complete without a taste of local cuisine, and a dish that screams authentic Nikko is none other than yuba. It's a local delicacy made from the skin that forms on top of soy milk upon heating and has become known as Nikko's speciality.
Image credit: Tobu Railway
Swing by Nikko Yuba ZEN and order a multi-course Kaiseki Set from ¥2300 (~S$29.03). Dig into an array of yuba dishes with a twist – they use theirs to wrap their sushi instead of the conventional seaweed. It's a rare find in the rest of Japan, so strike this off your list of must-try food in Nikko.  
Address: 1007, Kamihatsuishimachi, Nikkou-shi, Tochigi, 321-1401
---
6. Travel back in time at the Edo Wonderland Nikko Edomura
---
Image credit: @ericaapettyy
For a trip back in time, Edo Wonderland Nikko Edomura's the place to go. It's a historical theme park that recreates Japanese town life during the Edo period, and has even been used as the set location for period dramas. From ¥4700 (~S$59), you'll get to experience a sneak peek of their lives back then.
Image credit: @anakurama
It's also an opportunity to get some sick photos for your IG feed. Opt to rent a traditional Edo costume for about ¥2900 (~S$36.60), and you'll be looking ready for the 'gram in no time. If you want a visualisation of how the locals used to work, drop by the Blacksmith and the Armor Repair shops, which are replicas of the traditional craft shops you'd find in the past. 
Address: 470-2 Karakura, Nikko, Tochigi 321-2524, Japan
---
7. Traverse down the path of samurais at Shinkyo Bridge
---
Image credit: @tuicome
If you were to buy a postcard of Nikko, chances are, you'd find the Shinkyo Bridge on it. It's a famous landmark that only allowed people of a higher social class, such as the samurais and aristocrats, in the past. 
Now, it's a popular site for visitors for a small fee of ¥300 (~S$3.80), where you can follow the literal footsteps of Nikko samurais.
Image credit: @arielyuka1011

The bridge is just a short bus ride away from Tobu Nikko Station and acts as the gateway to the Shrines and Temples of Nikko.
---
8. Pay your respects at the Shrines and Temples of Nikko
---
Image credit: @shuvalovadaria
Pictures hardly do this place justice – the Shrines and Temples of Nikko make up a UNESCO World Heritage Site with 103 religious buildings surrounded by a blanket of nature. Stroll around the place for a couple of hours and take in the Shinto's notion of what it means to be at one with culture and nature.
Toshugu Shrine
Image credit: @_hikira_
One of the more notable shrines in the area is the Nikko Toshogu Shrine, since it's the most lavishly decorated temple with intricate carvings and glittering gold leaves. It serves as the final resting place of Tokugawa Ieyasu – the founder of the first shogun in Japan. 
Address: 2301 Sannai, Nikko, Tochigi 321-1431, Japan
Price: Shrine: ¥1300 (~S$16.42), Museum: ¥1000 (~S$12.62), Shrine and Museum: ¥2100 (~S$26.52)
---
9. Savour shaved ice made of spring water at Nikko Coffee Goyoteidori
---
Image credit: Tobu Railway
Shaved ice is especially good during the summer season, and for a taste of shaved ice made from Nikko's very own spring water, stop by Nikko Coffee Goyoteidori. It comes laden with strawberry syrup and condensed milk, making it the perfect treat after a long day of exploring.
Image credit: @feedback_z
You know it's legit when the place is often frequented by locals as well! Apart from their shaved ice, Nikko Coffee Goyoteidori also serves aroma-rich coffee and delectable curry rice – great for those looking to refuel after a long day of sightseeing.
Address: 3-13 Honchō, Nikkō-shi, Tochigi-ken 321-1434
---
10. Guzzle down locally-brewed sake at Katayama Shuzo
---
Image credit: @saradahappy09
When it comes to locally-authentic alcohol, Katayama Shuzo has it down pat. It's been around since 1880 and is one of the few breweries that still uses the old shibori process to strain their rice, which is much more time-consuming than the modern method but guarantees a fresher taste and flavour.
Image credit: Tobu Railway
The brewery sells a bunch of different sakes, but if your tour happens to coincide with their pressing process, you'll get the pleasure of tasting the freshly extracted sake on-site. You can even purchase a small bottle home as a souvenir.
Address: 146-2 Segawa, Nikko, Tochigi 321-1263, Japan
---
Explore Nikko using the Nikko Pass
---
Image credit: @sillyjade2015
With its gorgeous scenery and naturistic landmarks, Nikko is sure to provide you with a breather. Best thing is, it's just 2 hours north from Tokyo, so you can fly in and conveniently take the Tobu Railway out from Asakusa Station. 

Image Credit: Tobu Railway
Additionally, arming yourself with a Nikko World Heritage Area Pass covers a round-trip from Tokyo and unlimited bus journeys in central Nikko. If you're planning to explore beyond Nikko like the nearby Kinugawa Onsen town, opt for the Nikko All Area Pass to cover your entire journey instead.
Ticket prices start from ¥2000 (~$25.24), and it'll vary depending on the season. Take note that if you're going between mid-April to November, expect to chip in a little more. But for the sake of easy travelling and little worry, you'll be doing yourself a favour.
---
This post was brought to you by Tobu Railway.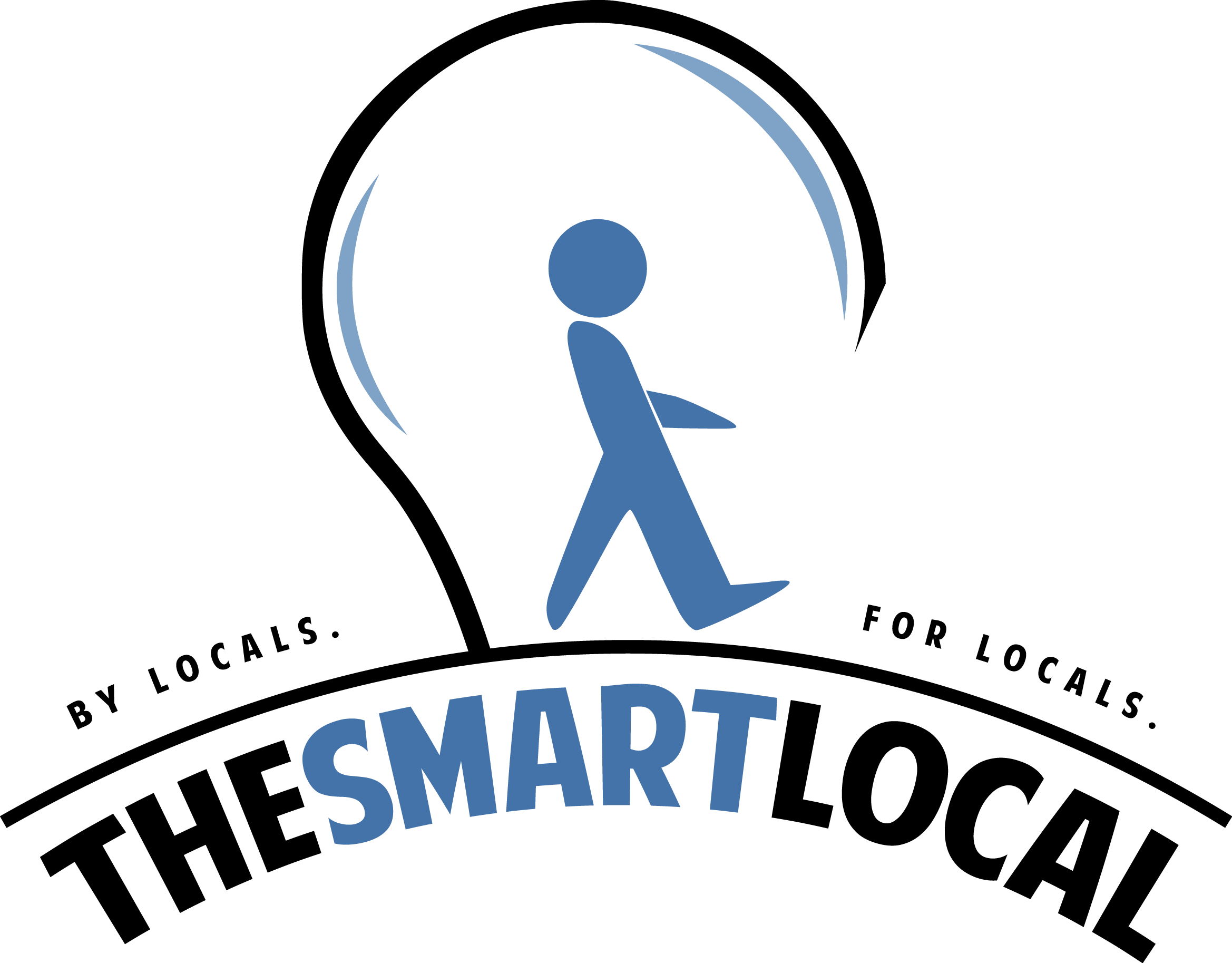 Drop us your email so you won't miss the latest news.