A healthier choice: eateries that don't use MSG
Adapted from source: @ocetorrific
"Don't eat out so much, it's very unhealthy. Later your hair drop!" is something most Singaporeans' would have heard from their parents. But this warning isn't just some old wives' tale – a lot of restaurants use additives like MSG to make their food more tasty. Although the powdered substance does boost flavours, it often brings a series of unwanted symptoms like excessive thirstiness.
It's no surprise then that there's the unanimous notion that eating home cooked food is much healthier – at least you can control what goes into your meals at home. But at these MSG-free restaurants, you don't have to worry about being thirsty AF – and taste isn't compromised either.
1. Bigmama Korean Restaurant
A comforting pot of Bigmama's Army Stew. Source: @jasonangbk
Bigmama Korean Restaurant was set up by a former Korean caretaker and tutor after years of cooking for students. Something I always look forward to there are the free-flow side dishes, including jap chae, spinach and of course, kimchi, that come with every main course.
Although tempting, don't binge too hard on the sides – lest you don't have tummy space for your main meal! But having said that, I unabashedly asked for the creamy lotus to be refilled three times because it was just so delicious.
Chicken Dakgalbi Source: @sya0ran
If you order the Dakgalbi Spicy Pan Fried Chicken ($15 per pax/min 2 pax), you'll even get table-service with the chicken cooked right in front of you!
Bigmama Korean Restaurant
Address: 2 Kim Tian Rd, 169244
Opening Hours: Daily: 11:30am-3pm, 5:30pm – 11pm

2. Uma Uma Ramen
Source: @jeandanker
Unlike other ramen restaurants, Uma Uma Ramen's broth is completely free of MSG. Instead, it relies on hours and hours of brewing to get its rich and complex flavour. The most popular choices there are the Uma Uma Ramen ($14) and the Mazesobe Dry Ramen ($14).
Aside from ramen, they also serve tender yakitori and japanese-inspired cocktails such as the Ume no Yado Yuzu Sake & Soda ($14-16), which provides a refreshing and light contrast to the rich ramen.
UmaUma Ramen
Address: 583 Orchard Road, #01-41/42/43 Forum The Shopping Mall, Forum, 238884
Opening Hours: Daily: 11:30am – 10pm

3. Spruce @ Firestation
Source: @facadelove
If you're wondering why Spruce @ Firestation is named as such, it's because it is housed in what used to be an actual fire station. With live music playing from Tues – Fri (7:30pm – 10:30pm), this gastropub is perfect for a chilled and laid back night with your group of friends.
Spruce serves hearty American food. In particular, we hear their Spruce Hot Wings ($17) and Smokey Pulled Pork Burger ($21) are hot favourites. Their wings come in three different levels of spiciness, so order according to how much heat you can take!
Spruce @ Firestation
Address: 260 Upper Bukit Timah Road, #01-01, 588190
Opening Hours: Mon – Wed 5.30PM – 1AM | Thur & Fri 11.30AM – 1AM | Sat 9AM – 2AM | Sun 9AM – 1AM
4. Real Food
Source: @bakeanything
Real Food is the embodiment of all things healthy as a vegetarian cafe. Although they stay clear of animals, they don't just serve "bunny food" like salads. You can still get your "sinful" fix with their selection of burgers, pizzas, and meat-free dumplings too. The Beetroot Burger ($14.77) and Pesto Pasta ($12.63) takes the spotlight with reviews saying that it's 'packed full of flavour.'
Each outlet has calming minimalist decor with wooden furniture and muted colours, setting the perfect relaxed ambience.
Real Food
Address: 81 Orchard Road, #02-16 Orchard Central, Singapore 238896
Opening Hours: 10AM – 10PM daily
5. LongQing Hotpot
Source: @mypoodlegang
At LongQing, 10 hours of slow cooking ensures that their broth derives maximum flavour from the bones, herbs and various other condiments. While there are a range of delicious broths to choose from, we recommend their signature Mushroom Soup, where only premium mushrooms are used.
There are hotpot sets for the undecided couple at $55 for two pax, but you can also go a la carte if you want a specific set of dishes. From the Pork Belly ($11) to the Mushroom Platter ($11) there's a wide variety that will suit most people.
LongQing Hotpot
Address: 18 Hong Kong Street, 059661
Opening Hours: 11.30AM – 2.30PM, 5.30PM – 11PM daily
6. Caveman Food
Following the Paleo diet, Caveman Food promises high protein and nutrition, while cutting out gluten, MSG, soy, sugar, artificial flavourings and grain. Pre-cooked and laid out canteen-style, you'll be able to see your potential meal before you order it. It's basically like a healthy Western version of Cai Fan!
Depending on what type of meat and portions you choose, prices vary from $8.90 to $23.90 for one protein and two choices of veg. We hear the Mexican Chicken is the best, as it's more tender than the other protein choices.
Caveman Food
Address: The Basement at, 16 Raffles Quay, Hong Leong Building, 048581
Opening Hours: Mon – Sat: 11am – 8.30pm | Closed on Sun

7. Greendot
Source: @tiara_star
Although people tend to associate fast-food restaurants with unhealthy deep fried meals, Greendot combats that stereotype with their healthy Asian-fusion vegetarian dishes. Ordering and paying can all be done through an e-menu, so you can be in and out in a minute – perfect for busy bees on the go.
With such a delicious variety of food here, you'll forget that there's no meat on the menu. Customise your own bento meal, or gorge yourself with a burger or rice bowl. One recommended dish is the Herbal Noodles ($7.9) which is served in a Bak Kut Teh-like broth with an abundance of noodles, soya chunks, tofu puffs and veg. Another is the Laksa Noodles ($5.90), where the broth is praised as being fragrant and similar to the original non-vegetarian version.
Greendot
Address: 60 Paya Lebar Rd, #02-15, 409051
Opening Hours: Daily: 11am – 10pm

8. IndoChilli
Source: @goderic
Indonesian food is known to be highly flavourful, and Indochilli brings that sharpness in flavour with a myriad of spices that results in deeply satisfying dishes.
For appetisers, the Sate Ayam Madura ($9.80), is a meat skewer that is generously coated in peanut and sweet soya sauce. People also enjoy the Ayam Panggang Padang ($8.80), which is a tender chicken dipped in Padang-style sauce.
Indochilli
Address: 54 Zion Road, 247779
Opening Hours: Mon – Thur 11.30am – 3pm, 5.30pm – 10pm | Fri – Sun 11:30am – 10pm

Eat out without worrying about MSG
Admittedly, eating out in Singapore can be a literal pain in the head when you're trying to seek out food that is both delicious and MSG-free. While the stereotype is that most MSG-free cuisine is only limited to salad, the fact is, there's so much more to enjoy. From delicious Indonesian food, to rich Japanese ramen, there's a wide variety of restaurants that promise you natural flavours without any added substances. Don't worry, mum! It's all good.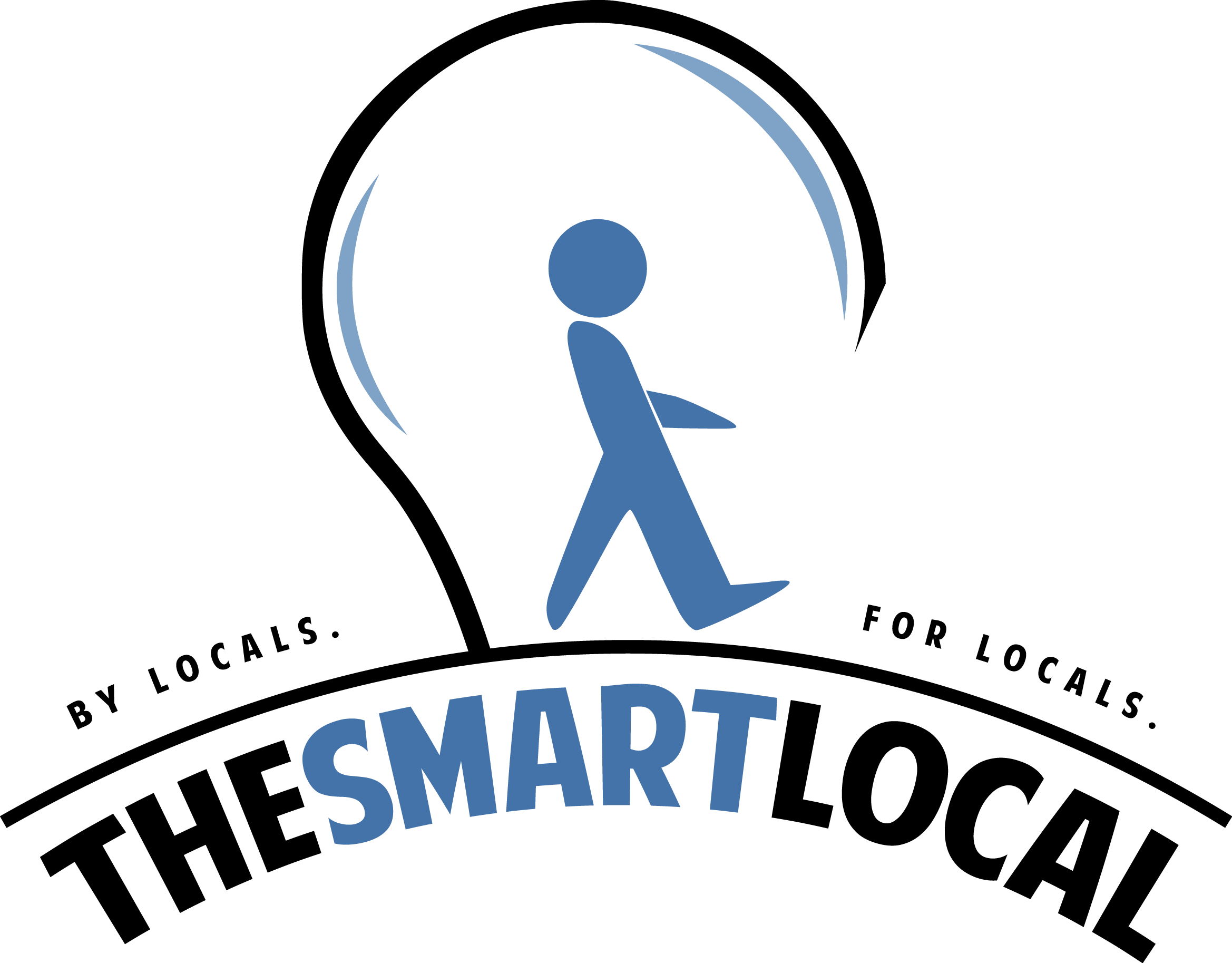 Drop us your email so you won't miss the latest news.