Money-saving hacks in Switzerland
---
Ask wanderlusters and they'll probably tell you that Switzerland is one of their dream destinations. Home to mesmerising scenery, tasty treats, and luxury shopping, the country is a must-visit for all. But aside from its allure, it's also known to be one of the most expensive countries in the world – cue sad face. 
Don't let the exorbitant price tags turn you away from experiencing the fun though. While there's much to do in the land of Swiss watches and cheese, there are also money-saving hacks you can adopt to make your budget last longer. Read on to find out more; you can thank us later. 
---
1. Stay at quieter towns near main tourist cities
---

The city of Pontresina that neighbours St. Moritz.
Image credit: Daniel Spreyermann
Google places to stay in Switzerland and towns like Zermatt and St. Moritz will pop up. While these places are *chef's kiss*, there are quieter towns that aren't heavily populated and targeted at tourists. Consider towns such as Glarus, Randa, Täsch, Pontresina, and Samedan, as these places are equally beautiful and accessible as Zurich and St. Moritz. 
It's also worth considering staying at affordable hotels like citizenM Zürich (from ~S$250.71/night) or boutique ones including Boutique Hotel Helvetia (from ~S$319.12/night) instead of luxury ones such as Mandarin Oriental, which will set you back at ~S$1,151/night – seeing as you'll be out exploring most of the time anyway.
---
2. Travel during non-peak periods like April, September & November
---

Save on items such as flight tickets and accommodation. 
Before you scurry away to pack your suitcase, it's important to plan your holi-dates. You'll want to avoid peak periods like July, August, and late December to February as these happen during major holidays like CNY and school holidays – so prices are generally on the higher end. 
It's also common for Europeans to travel around during the winter and summer break, and chances are touristy places will get pretty crowded. Months like April, September, and November will be your best bet. 
---
3. Purchase a Swiss Travel Rail Pass for unlimited bus & train rides
---

Simply show your Swiss Travel Pass e-ticket on your phone and you'll be ready to go.
With your itinerary jam-packed with various activities to conquer, you'll be tempted to rent a car from ~S$90/day, for the sake of convenience. But here's where we'll agree to disagree – not all places are easily accessible by car, and you'll be paying a pretty penny for that 4-wheel drive.
Instead, get a Swiss Travel Rail Pass (from S$332.05) that'll save you the hassle of sourcing for transport. You'll get unlimited rides on trains, boats, and buses for up to 15 days, FOC rides on premium panorama trains, and free admission to over 500 attractions. Plus, kiddos aged 15 and below can get a free rail pass, and youths from 16 to 24 years old can score 30% off. 
And it's savings galore if you snag a Consecutive 4-Day Swiss Travel Pass by 31st October 2022 – you can get the Second Class pass at only $290 (U.P. $410), or the First Class pass at $462 (U.P. $651). Just be sure to use your pass by 30th April 2023.
---
4. Use the Swiss Half Fare Card for discounted travel & cable cars
---

The Swiss Half Fare Card is also accepted in 90 cities in Switzerland.
Image credit: Klook
If there's anything us Singaporeans love, it's a good ol' discount – no shame here, we're just being smart about our finances. Before you hop on any Swiss public transport, consider getting the Swiss Half Fare Card (S$168.89) that'll come in clutch for your transportation expenses. 
Don't say bojio – the card is valid for a month, and gets you up to 50% discount on train, bus, boat, selected cable cars, and premium panorama train tickets like the Glacier Express, which would originally set you back at ~S$130/ticket. We'll leave you to do the maths here, but you'll defo get some major savings with it.
---
5. Make your purchases with Swiss Francs instead of Euros
---

Image credit: @retobler
Prepping for your upcoming holiday includes a trip to the money changer, so you're not left awkwardly borrowing money from your pals. While Euros are accepted in Switzerland, shopping with Swiss francs is recommended as it has a more favourable exchange rate. 
But of course, with something as unpredictable as currency exchange, it's always best to check again nearer to your trip. 
---
6. Shop for souvenirs at departmental stores
---

Image credit: Elias Stadler 
While we'd love for all our friends and family to join us on the trip, it's just plain impossible. So we do the next best thing which is to bring back a piece of Switzerland to them. You might be inclined to source for gifts at tourist gift shops, but there are cheaper alternatives at local department stores.
Head to Jelmoli and Globus and you'll find iconic Swiss items including Swiss army knives and cheese. They also have popular souvenir items like postcards and magnets with a lower price tag. 
---
7. Go for affordable F&B options like ready-to-eat meals
---

Image credit: Tripadvisor
As tempting as it is to indulge in Swiss fondue all day errday, there are affordable meal options when you want to save a couple of bucks. Local supermarkets such as Migros or Coop sell in-house F&B, and you can find an assortment of grub like sandwiches, desserts, and salads where you pay by weight. 
They also have ready-to-eat meals like spaghetti carbonara (~S$4.22) which you just need to heat up, as compared to a typical dining out meal that will cost from ~S$25-S$30.
If you're craving a lil' taste of home, look out for Asian food restaurants as they have wallet-friendly menus; there are also food trucks along the street that sell Asian dishes like dumplings. Try to avoid fast food establishments as they can be pretty pricey – our colleagues spent around S$100 for a group of 4 at Maccas. Yikes.
And before you stock up on 1.5l mineral water bottles, you'll be pleased to know that there are water fountains dispensing drinkable water FOC all around Switzerland – all you need is your own water bottle. Cities like Zurich have 1,200 fountains all over, and Geneva just installed its first sparkling water fountain. Yes, sparkling water that's free for all. 
---
8. Buy old bread for a cheap & quick breakfast
---

"frisch von gestern" which translates to "fresh from yesterday".
Image credit: Äss-Bar
While we all know that it's "out with the old, in with the new", that saying doesn't necessarily apply to everything. For those craving baked goods for brekkie, skip the overpriced cafes and bookmark Äss-Bar instead, for some of yesterday's bread. But don't worry, it's still good to eat.
This bakery collects the previous day's unsold bread and pastries from various nearby shops, and sells them at a fraction of the original price, ranging from S$4-S$11. You can find outlets all over Switzerland – from St. Gallen and Winterthur, to Zurich and Bern. 
---
Bonus: Tipping is not expected
---

Switzerland has a similar tipping culture like Singapore.
First-timers to the country may be unfamiliar with the way of the locals, including the tipping culture. Unlike other countries like America, tipping isn't a must-do in Switzerland as their service tips have been included in the final bill. But if you're particularly chuffed about the service you received, no one's stopping you from giving an extra "thank you". 
---
Have the perfect getaway with Klook
---
It's safe to say that Switzerland isn't your typical budget holiday destination – but that doesn't mean it's completely unaffordable for the common man. And while you're there admiring the snow-capped mountains and stocking up on mouth-watering chocolate, there are a tonne of activities you'd want to check out too – most of which can be easily booked on Klook. 

The tour includes transport to and from Zurich.
Image credit: @sunbeams923
Adventure lovers can consider the Jungfraujoch Day Tour (S$ 370.65), where you'll be visiting the top of Europe. You'll be blessed with unblocked views of the stunning mountain ranges, and granted a visit to the highest train station in Europe – think a whopping 3,500m high. There's also the Ice Palace to visit at the summit, if you're thinking of channelling your inner Elsa. 

Thrill seekers can cross the Cliff Walk at Mount Titlis – the highest suspension bridge in Europe.
Image credits: Wikimedia
The Mount Titlis Day Trip (S$ 234.69) is another that's not to be missed. The tour will have you travelling to Lucerne for its gorgeous lake views, and up to the top of Mount Titlis via a fully rotating cable car. Choose from snowtubing, visiting sun terraces that overlook the Alps, or exploring the Glacier Cave before the arranged transport takes you back to Zurich.
Paragliding in Interlaken (S$ 243.29) is one for the books. Whether you're an adrenaline junkie or a YOLO kinda person, you'll definitely be left in awe after your experience. The 15-20 minutes when you're up in the sky is when you can get a bird's-eye view of the famed Swiss mountain ranges Eiger, Mönch, and Jungfrau. 
Check off your bucket list experience in Switzerland without having to empty your bucket worrying about your expenses. And who knows, you might even recreate an epic love story like in Crash Landing On You, and meet the Ri Jeong Hyeok to your Yoon Se Ri. 
---
This post was brought to you by Klook.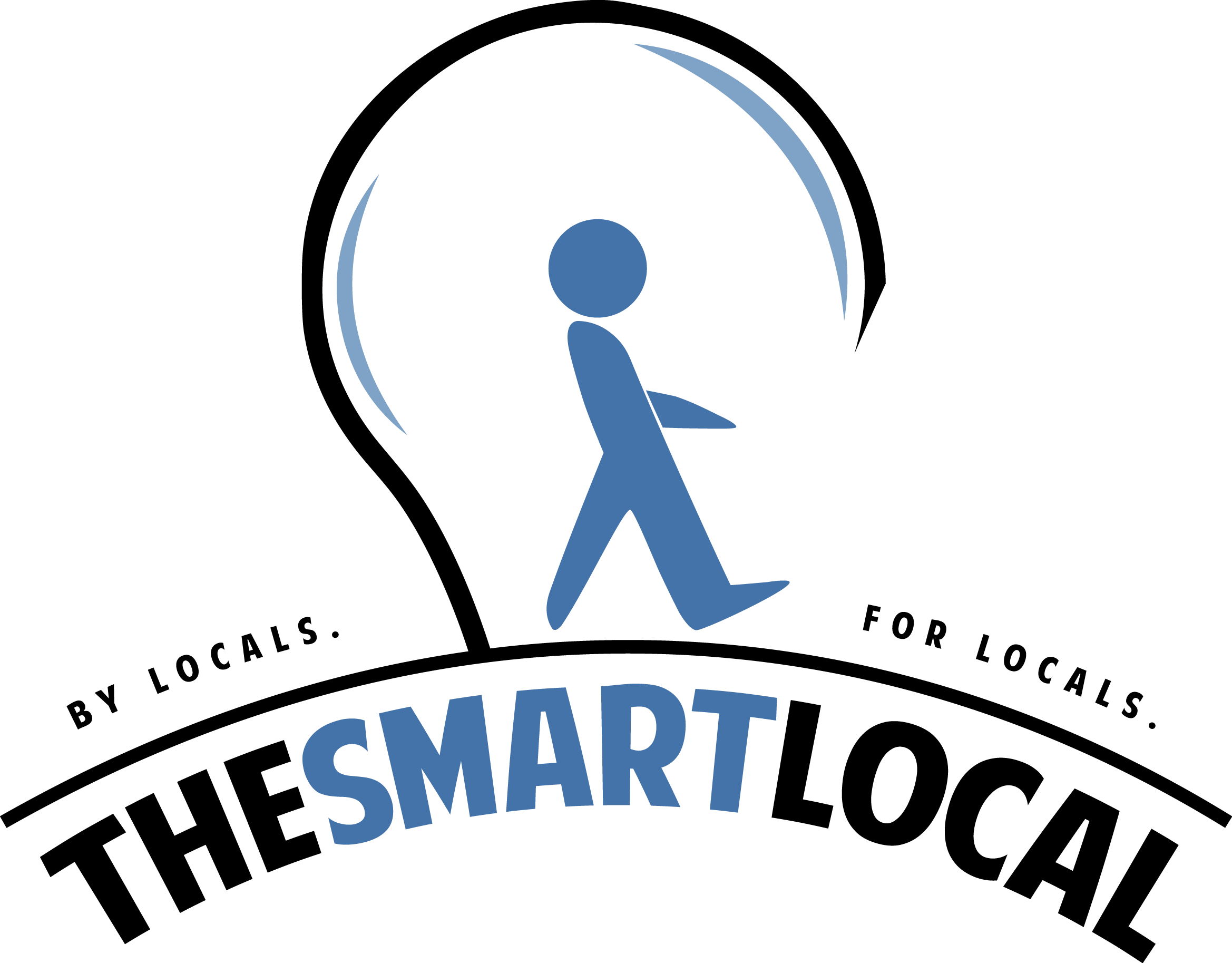 Drop us your email so you won't miss the latest news.