How to save money – tips for couples in Singapore
---

Just when you thought adulting was tough, marriage takes the challenge to a whole new level. One day you're splurging on each other, and the next moment you find yourself stressing over your finances to pay your home loan, electricity bill, water bill…you name it. 
Penny-pinching becomes an unavoidable part of your happily-ever-after with your partner, but only because both of you want to be able to afford your #couplegoals – like a family, a car, a bigger home and those much-needed vacay getaways. 
To help Singaporeans save more, we partnered with POSB to find tangible tips we can incorporate into our daily lives. With their input, we've compiled life hacks all forever couples should try.
---
1. 1-for-1 food deals for date nights
---
There's nothing to be ashamed about bringing your partner out for a 1-for-1 deal for date night. In fact, when you already have a default plus one, you're already one step ahead of everyone else to nab these discounts.
You don't have to look far for deals – you can start with your bank cards. For example, if you're a POSB Debit cardholder, there are ongoing deals for 1-for-1 buffets at places like Clove and Tiffany Cafe. There are also 1-for-1 deals for main courses or 1-dines-free offers, so make sure to look up for the perks pegged to your cards. 
Alternatively, there are apps and subscriptions you can use to gain access to 1-for-1 dining deals. With the multitude of options available, there are actually over a thousand deals up for grabs. But the best part is it's not limited to foodies, since some of the app's partner merchants also include fitness, fashion and travelling so there are more opportunities to save some bucks.
---
2. Refinancing your home after your lock-in period
---
One of the biggest bills you'll find yourself paying as a couple will be your home loan. But here's the trick: after your initial lock-in period, you should review your loan plan and consider refinancing to another home loan if it's a more competitive interest rate. 
Some of us could be on the HDB Concessionary Loan which comes at an interest rate of 2.6% p.a., but since we don't want to fork out more money than we have to, swap to a bank loan with a lower interest rate. You could do it anytime as there is no lock-in for HDB Concessionary Loan.
If you like the stability that a HDB Concessionary Loan provides, you might want to refinance with POSB's HDB Loan. It also gives you the same safety of a stable, fixed interest rate for 5 years at just 2% p.a. – which translates to about $100 savings on your loan repayment each month for a loan amount of $350,000 and loan tenure of 20 years. 
Plus, you also will have the option to partially repay or fully redeem your home loan upon sale of your home, without incurring commitment fees.
---
3. Use sun blocking film to minimise electricity bills
---
We're all victims of Singapore's hot and humid weather that sometimes cause us to cave at home in the comfort of our aircon. To avoid feeling like you're being baked in an oven without spiking up your electricity bills, apply sun blocking film to your windows. These films can block up to 97% of the sun's blinding rays and allow your home to feel up to 5 degrees cooler.
Many of these films also come with SPF protection that rejects up to 99.9% of damaging UV rays. It's not just less heat you'll experience – you're also protecting your skin and furniture from premature aging. That's longer retention of furniture and more moolah to save in the long run. And the best part: these films are only lightly tinted so you'll still get to enjoy your morning views.
---
4. Buy discounted necessities and groceries in bulk
---
Buying your groceries in bulk will let you enjoy greater savings, especially at wholesale centres. You'll realise that buying a whole basket of veggies or a huge sack of rice as compared to smaller bags for a one time consumption will give you super-saver discounts. Even better: POSB Credit cardholders get 5% rebates on groceries.
Otherwise, you can always choose to stock up on non-perishable items like your toilet rolls, detergents. If you're really not up to travelling to some ulu destination once a month to save your bucks in the long run, the next time you see your favourite brands of household items going on sale at your go-to supermarket, there's no harm in stocking up!
---
5. Check for spouse benefits such as discounts or health perks
---
Depending on the employer, you or your spouse might have work benefits that you have not been utilising. Some companies in the Civil Service sector actually offer perks like an additional $500 each year to claim for personal expenses like buying spectacles, tech devices or even flight tickets! 
Many companies also offer health subsidies where if you visit any of the clinics in their approved list, the costs you incur will be subsidised. So skip spending a hefty sum at a random private clinic, or spending hours waiting in line at the polyclinic just to save a few bucks, and instead visit your company's list of clinics to save both time and money.
---
6. Find a suitable account earning higher interest on your deposits
---
If you were never a fan of the hassle when it comes to splitting the bill down the middle for any couple expenditure, combining your funds into a common savings account with your spouse may save you all that trouble. But you'll want to make sure that you're banking into an account that offers a high interest rate, simply because the higher the interest rate, the more returns you earn.
Take for example, if you have an initial DBS/POSB Multiplier account balance of $50,000 and you're crediting your salary of $4,000 into the account plus spending $500 on a DBS/POSB credit card, that will amount to a $4,500 transaction, entitling you to a 1.85% p.a. deposit interest rate. And you can make your earnings grow even more. 
If you add another action like financing a POSB home loan of $1,771 through the same account, your new total eligible transactions equate to $6,271 and that'll bump your account up to the next tier of interest rate, 2.20% p.a. If you and your significant other each have your own Multiplier account, loan repayments will also count towards the eligible transactions of both accounts for higher deposit interest. 
The key takeaway here is to know what are the conditions of the savings account you're planning to settle with and how it can offer the best interest rates depending on your lifestyle.
---
Saving money together as a couple
---
Marriage isn't just the union of two people, there are many other aspects of your life together to consider and finance is one of them. Start with small acts to help you save money like going for 1-for-1 deals or buying your groceries in bulk, and eventually the habit of saving up will become second nature to you.
Of course it's no easy feat to finance every single one of your couple goals, but every small action now can amount to thousands of dollars worth of savings in the future.
---
Get more savings when refinancing with the POSB Home Loan
---
There's joy in saving together, and one major way you can lessen the blow on your bank account is by being savvy when refinancing your home loan.
With a POSB HDB Loan, you can enjoy one of the lowest fixed rates in the market of 2% p.a interest for a 5 Year Fixed Rate Package. You'll save a lot more – in fact, about $100 extra each month in your wallet – especially when compared to HDB's rate of 2.6% p.a. 
You'll also be entitled to a complimentary Home Payment Care for the first 6 months, giving you access to benefits like payouts for your home loan repayment in situations of accidental death, accidental permanent disability or forced unemployment. 
If you're afraid to refinance because of associated legal or valuation fees, POSB is also offering $2K worth of cash rebates to help offset these charges.
With the relatively low interest rate, you're not only paying less, you'll also be enjoying an easier process of paying off your home. This way, you can save more and hey, maybe even get that next flight out for a romantic holiday! 
---
This post was brought to you by POSB. All opinions expressed in this article are the writer's own.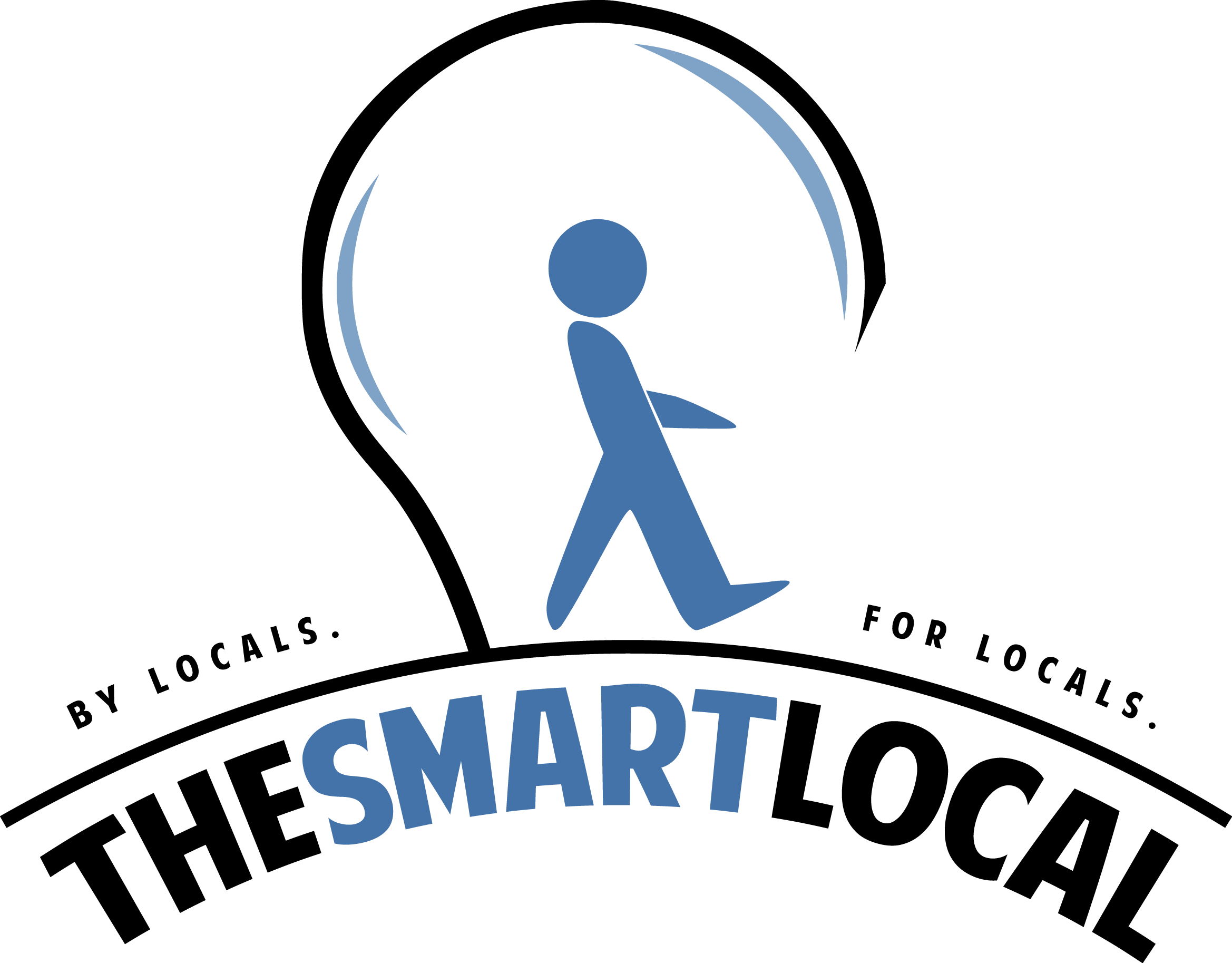 Drop us your email so you won't miss the latest news.