Winter activities in & around Melbourne
---
While Singapore certainly isn't lacking in the F&B, retail and entertainment department, there's one thing that we tropic islanders don't experience much of – winter. While we can head to places such as Snow City for some of that winter chill, there's nothing like flying over to a foreign country and experiencing legit snow. 
If you've been on the fence about a frosty vacay, let this be your sign. Just ~7 hours away is Melbourne, where it's beginning to look a lot like Christmas – I mean, winter. To help kickstart your planning, here are 5 things you can consider for your trip to the Land Down Under.    
---
1. Go on a winter outdoor treasure hunt at Mt Buller
---

Image credit: @grandmama_travel
Just a 3-hour drive away from Melbourne Airport, Mt Buller is a snow resort with a plethora of activities for you and the gang to try out – including snowgaining. Think outdoor treasure hunt, where you'll have to put your sleuthing skills to test and locate all 9 hidden checkpoints spread across the snow-covered slopes to receive a Mt Buller-themed multi tool. 

Image credit: @wellspringkids_burlington
Those travelling with kiddos can go tobogganing, where you can have a fun challenge and see who whizzes down the slopes the fastest. You'll need to pre-purchase the toboggan pass for AU$15 (~S$14.60), and it includes a toboggan and access to 2 toboggan parks. Or, bring them to meet the furry huskies on the dog sledding tour (AU$250/person, ~S$242.93). 

Image credit: Mt Buller
If you're more for chill vibes, take the scenic route and get on the chair lift ride from AU$107/adult (~S$104.14) for a full day pass and AU$60/child (~S$58.40) for those aged 5-18 years old. Then, rest up at The Arlberg and stay the night on the mountains, where there are cosy rooms from S$258/night. 
Address: Mount Buller, Victoria 3723, Australia
Telephone: +61 1800 285 537
Email: info@skibuller.com.au
---
2. Try snowshoeing & cross-country skiing at Falls Creek
---

Image credit: Falls Creek
For our fitspo pals, Falls Creek is a place not to be missed. Boasting the largest ski field in Victoria, the resort has 4 terrain parks with varying difficulty levels for you to explore. Ski and snowboard newbies can also check out the 2.2km green run, a beginner-friendly route that also happens to be Australia's longest green run.

Snowshoeing lets you walk on the snow with ease.
Image credit: @waas_sappening
There's also the lesser-known snowshoeing, a great family activity for folks who feel foreign skating on the snow. For the uninitiated, snowshoes are a type of footwear that'll prevent you from sinking into the snow. So, gear up and explore the several paths available. And if you don't have your own equipment, there are multiple rental shops at the resort.  
You can also embark on cross country skiing here, where your journey starts from the Nordic Bowl and pans across the corners of Bogong High Plains. There are 6 courses to choose from, ranging from the beginner-friendly 1.5km Nordic Bowl Loop to the higher-levelled Rocky Valley Lake Loop.

Image credit: Falls Creek
For those planning a trip in July or August, Falls Creek will be bringing back their Fireworks Fiesta every Thursday at 7pm. Grab your cameras and head over to The Village Bowl, located at the base of the Eagle and Summit Chairlifts, and feast your eyes on the fireworks show that'll make for a perfect end to your day. 
Address: Falls Creek, Victoria 3699, Australia
Telephone: +61 1800 232 557
Email: info@fallscreek.com.au 
---
3. Take helicopter flights & backcountry sled tours at Mt Hotham
---

Sit back and relax as you go on the "magic carpet ride".
Image credit: @snowstuffpark
Set atop the mountain, Mt Hotham is considered by many to have the best snow and unique terrains – hence being dubbed the "powder capital of Australia". The resort is a hot favourite amongst local winter sport enthusiasts, with many coming in for night skiing and snowboarding that happens every Wednesday and Saturday. 
Besides the quintessential winter activities, the place also offers backcountry sled tours that'll bring you across the picturesque views of Dargo Valley, Swindlers Valley, Mt Feathertop and Bogong High Plains. The tours are 30 minutes long, and rates go from AU$190/2 pax (~S$184.64). 

Image credit: Alpine Helicopters
If you're looking to splurge and pamper your boo during the trip, book a Mt Hotham Scenic Flight that'll have you soaring across the alpine regions. The total trip takes around 12-minutes, and will set you back from AU$110/pax (~S$106.86). 
Address: 28 Great Alpine Road, Hotham Heights, Victoria, Australia 3741
Telephone: +61 3 5759 3550
Email: info@mthotham.com.au 
---
4. Taste unique chocolate flavours at the Hot Chocolate Festival
---

Some of last year's creations.
Image adapted from: @qstrategies,@scapelivingau 
Those who've always dreamt of swimming in the chocolate lake in Charlie and the Chocolate Factory can bookmark the Hot Chocolate Festival, happening from 1st-31st August 2022 at both Yarra Valley and Great Ocean Road Chocolaterie and Ice Creamery. 

Image credit: Visit Victoria 
Indulge in your sweet cravings and go for the 45-minute tasting session (AU$24/pax, ~S$23.30), where you'll get to taste new and unique hot chocolate flavours. There's also a fun DIY segment that'll have you crafting 3 edible hot chocolate spoons to bring home. Simply dunk them in a cup of hot milk and you'll have yourself a comforting beverage. 
Hot Chocolate Festival website 
---
5. Watch the Melbourne-exclusive Harry Potter musical
---

Image adapted from: @aishwaryac14, Harry Potter and The Cursed Child
Whether you're team Gryffindor or Slytherin, Potterheads need to catch the revamped Harry Potter and The Cursed Child musical that's playing at the Princess Theatre. The iconic trio returns to the play as it unveils what happens 19 years after Harry, Ron and Hermione saved the wizarding world. Book your tickets fast as this musical can only be watched in Melbourne.

Image credit: @zeeelong
Then, head over to the National Gallery of Victoria where artsy folks can feed their creative soul at The Picasso Century exhibition, happening at the National Gallery of Victoria from 10th June to 9th October 2022. With over 170 artworks displayed, the gallery will let you dig deep and examine one of the 20th century's most iconic and instrumental artists. 
Harry Potter and The Cursed Child
Address: 163 Spring Street, Melbourne, Victoria 3000
Admission: From AU$56.90/ticket (~S$55.30)
Telephone: +03 1300 795 012 
Harry Potter and The Cursed Child website
The Picasso Century
Address: 180 St Kilda Road, Melbourne Victoria 3006, Australia
Admission: From AU$25/adult (~S$24.43)
Opening hours: 10am-5pm, Daily
Telephone: +61 3 8620 2222
---
Winter activities to enjoy in Melbourne
---
Escape the heat and pick a winter destination like Melbourne this June to September – you'll discover that there's more to the place than its Instagrammable graffitied lanes and hipster cafes. 

Image credit: @ashleemckee.realestate
The options are endless here, from winter sports to the Hot Chocolate Festival. Besides these activities, you can also catch Borealis on the Lake, a Northern Lights inspired outdoor lights installation happening in Daylesford, every Thursday to Sunday from 15th July to 4th September 2022. 

The Winter Wonderlights is back from 25th June to 17th July 2022.
Image credit: @weareballarat
Then, switch up your night activities and visit the Winter Night Markets at Queen Victoria Market, open every Wednesday at 5pm from 1st June to 31st August 2022. There's also the Winter Wonderlights in Sovereign Hill where there are tons of things for you and the fam to do – including candle dipping, horse-drawn coach rides and visiting good 'ol Santa's grotto. 
And for those who aren't familiar with winter activities, Chan Brothers is offering a free and easy 7-day tour package that you can sign up for so you won't have to fuss about the planning. Simply customise the tour to your preference and you'll be well on your way.
---
This post was brought to you by Visit Victoria.
Cover image adapted from: Visit Victoria, Harry Potter and The Cursed Child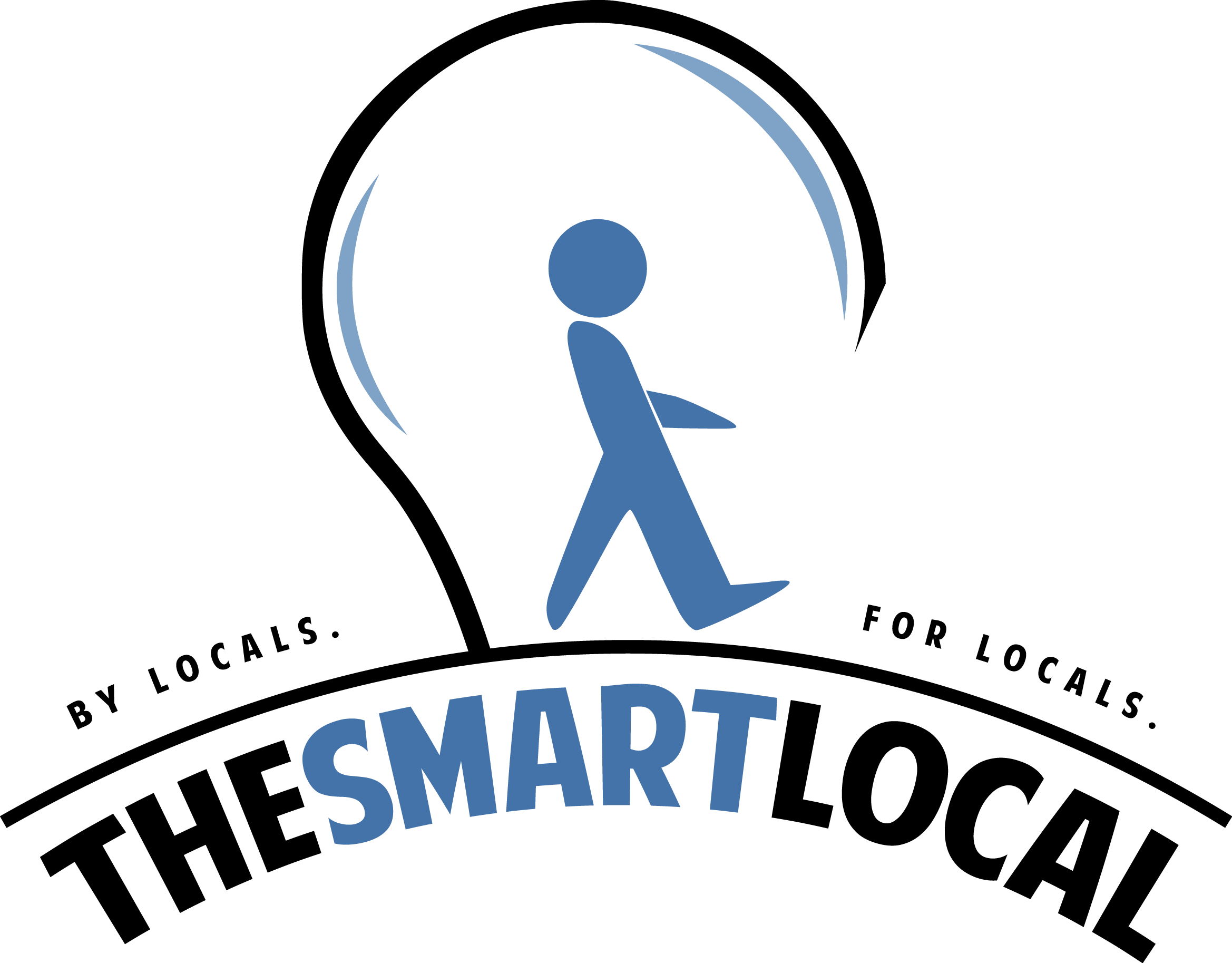 Drop us your email so you won't miss the latest news.