Mt Buller: A winter wonderland down under
If you're waiting for the winter season to tide over before you book a trip down under, you have no idea what you're missing out on!
Winter generally doesn't rank very highly in the popularity polls, but that's because most people aren't aware of the wonders that an Australian winter has to offer. And one of its greatest winter treasures lies in a beautiful ski resort situated just a short 3-hour drive away from Melbourne city known as Mt Buller.
Popular amongst the locals as the perfect road trip destination this time of year, here are some of Mt Buller's top highlights you'll want to make space on your itinerary for!
Watch what happened on our Mount Buller adventure!
Lead a pack of Siberian Huskies on a sled ride adventure
There's no need to sit through a 24-hour plane ride to North America to experience a sled dog tour – it's one of the many activities on offer at Mt Buller.
It doesn't matter if you're a dog-lover or not, this is one truly exhilarating ride not to be missed. The tour kicks off with a 35-minute meet and greet session with the magnificent Siberian Huskies, who interestingly enough, are all rescue dogs!
It didn't take long before those adorable puppy eyes stole my heart!
Soon, we were both perched on top of the sled runners and whisked away by the Siberian huskies on a thrilling adventure through the scenic snowy trails of Mt Buller.
The ride itself might only have been 10 minutes long, but it was a truly enchanting experience – one that no adjectives can quite do justice to. This once in a lifetime adventure is something that any visitor to Mt Buller should definitely check out.
Cost: $80 per session
Find out more here.
Blaze down the slopes of Victoria's LARGEST ski resort
Boasting Victoria's biggest snowmaking system, Mt Buller is a ski enthusiast's dream come true since lack of snow would never be an issue here. Regardless of your experience level, there are various slopes there that will suit everyone from skiing noobs like me to veterans looking for an adrenaline rush.

If you want a bit more of a challenge, you can try your hands at snowboarding instead!
If you're new to skiing like I am, you can leave all your worries at home because Mt Buller offers FREE beginner lessons. In just 2 hours, you'll be taught all of the basics of skiing such as turning and braking.
For the rental of equipment, you can choose from 14 different shops peppered throughout the mountain. We got our skiing gear from Buller Sports located in the heart of Mt Buller Village, and it comes up to roughly about $54 for your basic gear.
Get a spectacular bird's eye view on the sightseeing chairlift
When you've sweat it out on the slopes, and want to take a break from all the action, you can hop on the sightseeing chairlift for a magnificent view of the mountain.
Already a beauty from the ground up, the scene that will greet you from up high will compel you to snap a picture to use as your next Facebook cover.
Cost:
Adult: $18 (Single Ride), $31 (Unlimited)
Child: $18 (Single Ride), $21 (Unlimited)
Fuel up with a hearty lunch at The Birdcage
If you're having trouble deciding which of the 30 bars and restaurants on Mt Buller to check out, I'll save you from your dilemma by recommending The Birdcage.
As the latest mountaintop dining addition, the warm and cosy vibes of this restaurant was a welcome respite from the fierce winter winds outside. Known for its generous portions, The Birdcage is the perfect place to refuel after a strenuous morning of skiing and boarding.
Charcoal buns may no longer be the novelty that they once were, but the Reuben Burger ($24) is more than just a gimmick.
Made up of shaved pastrami accessorised with swiss cheese and sauerkraut, this juicy and succulent burger will provide you with an explosion of flavour that your tastebuds will thank you for. Served with a heaping pile of fries on the side, the Reuben Burger really puts other charcoal bun burgers to shame.
If you're looking for a healthy but filling option like my colleague, Cheryl, then the Burrito Bowl ($24) would be your best bet.
A tantalising mix of spiced brown rice, chipotle beef brisket, baby spinach salsa, black beans and parmesan. The mild spiciness of this dish will bring some feeling back into your mouth while the tender beef pieces blends perfectly well with all of the greens.
Getting To Mt Buller
Not many things are worth getting up for at 5am. But trust me, a day trip to Mt Buller is one of those things.
The kaleidoscope of colours offered by Melbourne's vibrant streets may be incredibly Instagram worthy, but there's a talismanic allure to the snow-covered terrain of Mt Buller. A 3-hour drive away from the lively bustle of the city, the journey there itself is a scenic affair and already quite an adventure on its own.
Easily accessible by car, you'll need to attach a wheel chain to your vehicle if you're looking to drive to the snow. If not, you can simply park at the base of the mountain and take a shuttle bus to the top.
But if you rather let someone else do the driving like we did, you can either hire a private car or use one of the many coach services available. We went along with Grayline Coach Service and while the DVD player broke down on the day we took it, it was a smooth ride nevertheless.
Although we didn't get to see any kangaroos along the way, the rustic charm of the Australian outback proved itself to be a sufficient enough feast for the eyes.
Dressing For The Occasion
Just because it's winter doesn't mean that you can put on a frumpy hoodie. No excuse in the world would ever justify you looking like a rapper from the 90s.
Dressing fashionably in the winter is not something many Singaporeans get a chance to do. So if you ever find yourself in a chilly part of the world, getting your winter fashion game on point is almost mandatory. And if you're looking for something stylish, practical and affordable, look no further than Winning International.
Established in 1991, Winning International has grown to become Singapore's leading provider of travel and outdoor gear. My Melbourne trip was made infinitely better from Winning's ability to keep out the chills. Their thermal wear which I wore underneath really did wonders in keeping my body warm despite the freezing temperatures outside. And they will also save you a ton of money since getting winter wear from Singapore first is a lot cheaper compared to purchasing a skiing outfit from Mt Buller itself. So instead of exposing yourself to the winter winds, plan early by getting all of your winter necessities at Winning International.
Regardless of your travel needs, Winning International will have something that will suit your style. From travel luggage to camping gear, Winning will be able to satisfy your travel needs all year round regardless of where your wanderlust takes you to. If you're unsure of what to take on your overseas adventure, simply pop by one of their 7 outlets or drop them a Facebook message for some friendly expert advice.
For Casual Wear
On her: Lady Wool Coat (Purple), $119.50
On him: Men's Wool Coat (Black), $149.50
On her: Lady Pullover (Grey), $29.50
On him: Men Pullover (sweater) (White), $29.50
For Extreme Temperatures
On him: Men's Down Jacket (Navy Blue), $180
Beanie/Cap (Red), $16.90
Ski Glove (Grey), $39.20
On her: Ladies Down Jacket (Pink), $144
Winter Cap (White), $19.90
Ski Gloves (Mix), $27.10
On him: Men's Down Jacket (Navy Green), $155
On her: Ladies Down Jacket (Blue), $169
Winter Cap (White), $19.90
If you would like to check out their full range of offerings and keep up to date with their latest arrivals, pop by their website, Facebook or Instagram.
Flash this post or quote 'The Smart Local' at any of their retail outlets, or use the promo code "TSL5" for purchases online to enjoy an exclusive additional 5% discount off. Any purchase of a luggage above S$99 also entitles you to a free luggage cover.*
*Terms and conditions apply
---
This post was brought to you by Winning International.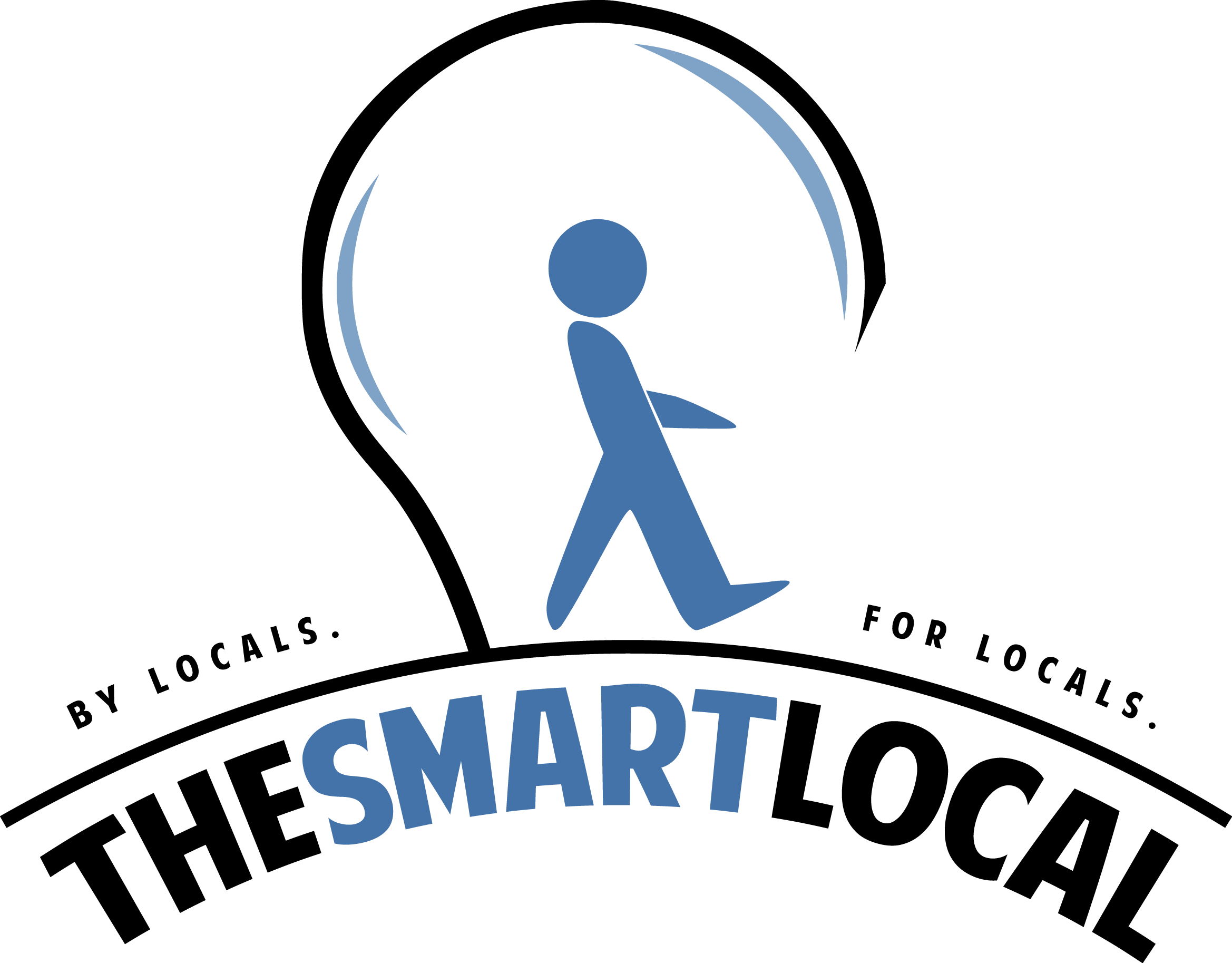 Drop us your email so you won't miss the latest news.