Deals and promos at Marina Square
December's finally burst into the scene and in its trail is a slew of great year-end shopping deals just waiting to be grabbed. But before you can even set foot in a shop, the Russian Roulette presents itself: "Is it cheaper to get it here?" or "I didn't know this brand got promo!"
With Marina Square's new app, you can finally bid adieu to FOMO on good deals as the app lists every promotion of every store in Marina Square – that's over 200 promos! We've sussed out 8 of the best deals:.
1. Lunch buffet from $12.90 at ASTONS Steak & Salad
If you're really hungry and can't wait till dinner to gorge yourself silly, Astons is here to save your belly – and wallet – with their Irresistible Express Lunch special between 11:30AM to 3PM on weekdays, excluding PH.
Just purchase a main course and you'll get free flow soft drinks, ice-cream, and Supreme Salad buffet – a surfeit of dishes that'll knock you up with a food baby.
The main courses available are:
Chargrilled Chicken ($12.90)
Aglio Olio ($12.90)
Grilled Fish ($12.90)
Pork Chops ($14.90)
Ribeye ($18.90)
Grilled Salmon Fillet ($24.90)
We loved how the Chargrilled Chicken ($12.90) was perfectly seared without being dry. The contrast of textures between the charred skin and the tender meat worked well to bring out the chicken's savouriness, making this a must-get if you love meat.
Don't let the word "salad" throw you into thinking that green's the only colour you'll see at the spread, as there's also an assortment of delish sides, like pasta, grilled mushrooms, and onion rings just waiting to be devoured.
If you can't make it for lunch, fret not as you can still have a go at the buffet any time on a weekday by purchasing the Grilled Salmon Fillet ($24.90)* which has a nice crust and a soft, flaky inside.
Note that the Irresistible Express Lunch has a 1 hour time limit.
*Limited to 20 sets a day.
Unit: #03-145/146
Telephone: 6336 0311
2. 1-for-1 packables at Herschel
Embracing the #hypebeast aesthetic usually means shelling out some serious cash but with Herschel's 1-for-1 packables, bagging those IG likes will be a wallet-friendly deal.
The range includes travel totes ($39) and daypacks ($59), with many designs to choose from.
Unlike Herschel's regular bags, these packables are lightweight and can be folded into their own pockets, making them convenient to be packed in luggages without taking up space.
Unit: #02-160
Telephone: 6265 9210
3. 50% off selected shoes at TOMS
Nothing says comfy like slipping on a pair of TOMS and just going about your day, serene in the fact that these beauties pair well with almost any outfit – plus, they're super durable.
You can now snag these shoes at 50% off* storewide with a minimum spend of $100 – giving you more opportunities to feel like you're walking on clouds and come home with blister-free feet.
For a greater reason to splash the cash, TOMS will give a new pair of shoes to a child in need with every pair you purchase as part of their One for One ® programme.
*Only applicable to a selected range.
Unit: #02-178
Telephone:#02-160
4. Dance lessons at SOMA for $10/session
K-Pop fans looking to go beyond Youtube dance covers to increase their repertoire should sign up for SOMA's K-Pop dance lessons; going for just $120 for 12 lessons – i.e $10 per lesson!
These lessons are conducted by instructors with over 10 years of experience, so a just a little bit of that will have you moving like Lisa from BLACKPINK.
Unit: #03-142/143/144
Telephone: 6884 3611
5. Free house drink with any mains at redpan
Tucked away in a corner of Marina Square lies redpan – a hidden gem of Modern-Singaporean nosh just waiting to be uncovered. The reward that awaits you: a free house drink with every main* purchased.
We tried the Steak & Chinchalok ($25), a hearty ribeye doused in spicy chinchalok (fermented shrimps paste), and loved how every morsel practically melted in our mouths.
The steak was sliced into thick, succulent strips which brought to mind the feeling of eating ribs – especially when dipped into the rich house-made sauce.
To wash down that spiciness, get either the Lemongrass with Gula Melaka ($5) or Roselle Sour Plum Soda ($6) which are both refreshing. We preferred the Lemongrass drink, as its sweetness wasn't overpowering while still retaining a strong kick.
*For the full list of mains, click here.
Unit: #02-03/04
Telephone: 6255 5850
6. 1-for-1 ala-carte BBQ at Tenkaichi
You don't have to pay exuberant air fares just for a slice of authentic Hokkaido beef. Head to Tenkaichi and indulge in their 1-for-1 ala carte BBQ meat & seafood because dishes so nice are worth getting twice!
Take your pick from over 30 dishes, like the Wagyu Tongue ($19.90), Sea Bream ($10.90), Prawn ($12.90), which are all prepared by experienced chefs who have spent years in Japan honing their craft – and it shows.
Even though the wagyu tongue slices are thin, the fatty juices oozing out from them will send you into an ecstasy. And you can practically taste the ocean, given how fresh the seafood is.
For the full menu, click here.
Unit: #03-129
Telephone: 6250 8918
7. $2 DIY Moyen Yogurt Parfaits at Nectar
The saying "A moment on the hips, forever on the hips" doesn't apply to Nectar's preservative-and-additives-free frozen yogurt, so feel free to take advantage of their $2 DIY Moyen Yogurt Parfaits (UP $6.80) that'll have you reeling from bliss.
You can choose 4 free toppings to go with this swirly goodness, all of which are handcrafted from scratch. Opt for the matcha crumble, Ferrero brittle sauce, and lavender macarons using real lavender flowers if you wanna try unique flavours that taste great as well.
Unit: #03-128
Telephone: 6837 0266
8. 50% off your 2nd piece at Etched
With snazzy threads that suit young working adults, let ETCHED be in your memory the next time you're shopping for formal and smart-casual outfits, and you'll get your 2nd piece at 50% off*!
There's a wide selection for ladies and gents, so you get to dress in a new style every day – from oxford shirts, short-sleeve shirts, dresses, shoes and more!!
*50% off second regular priced item.
If "off-the-rack" isn't in your vernacular, you can also get tailor-made clothes from just $89! So you can look spry without running your wallet dry.
Unit: #02-333
Telephone: 6333 0373
Unlock more deals with the Marina Square app
This holiday, you won't have to waste hours conducting foot patrols at every shop, just to net the best deals. Simply download the Marina Square app, available on iOS and Android, to unlock a treasure trove of great bargains with just one click.
All you gotta do is redeem the promo on the app, scan the QR code at the store and voila – it's yours! So have an edge against other shoppers and save a ton more by downloading this nifty app.
The app is available on the Apple Store and Google Play.
---
This post is brought to you by Marina Square.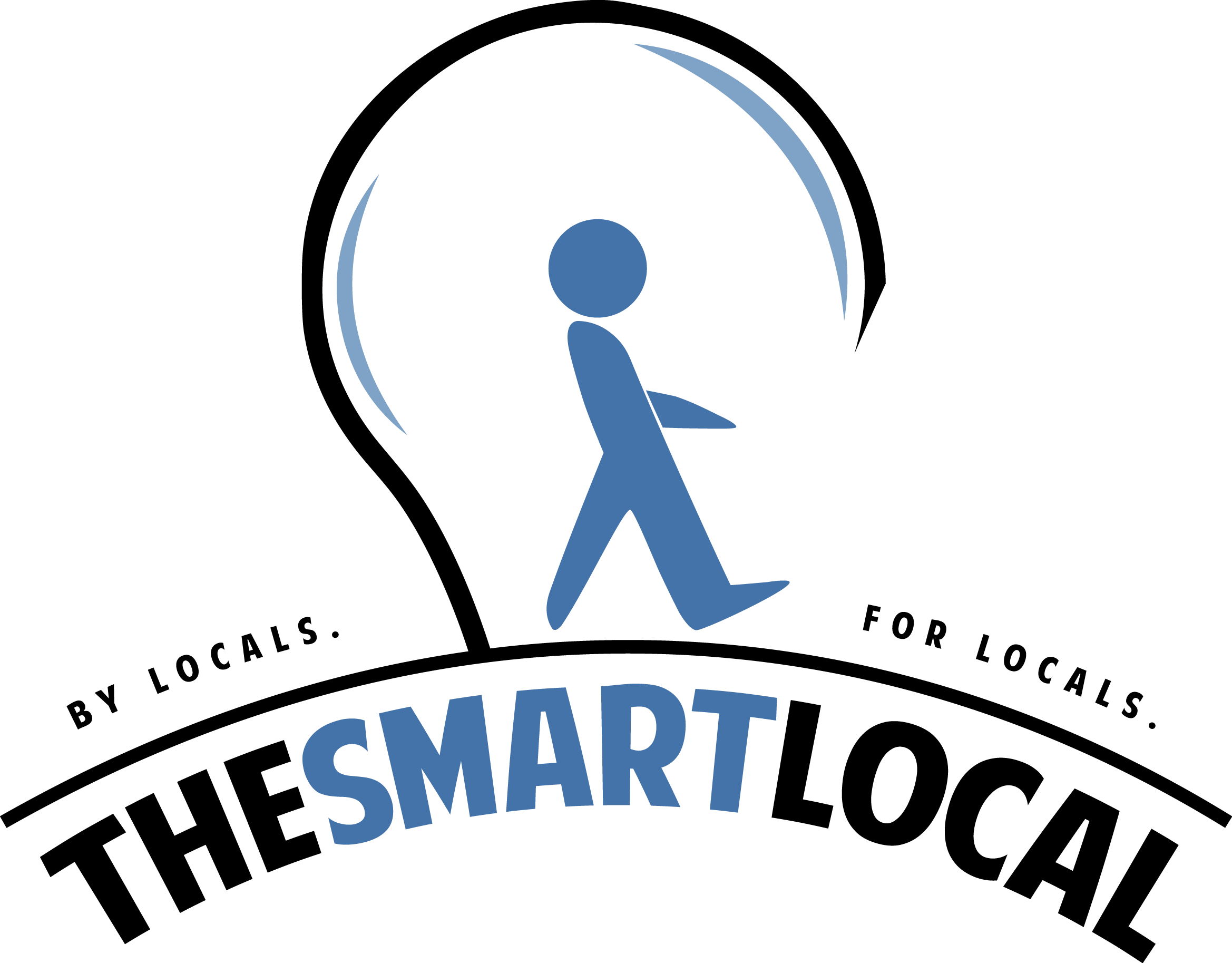 Drop us your email so you won't miss the latest news.