New restaurants in Singapore
Image credit: LittlePo
While the March holidays are coming up this month, not everyone will get to take a break. But good food always lifts our mood, so here's a list of 20 new cafes and restaurants you can visit to treat yourselves at and make up for it.
Cafes
1. Kafe UTU – African-themed cafe
Image credit: @mingzhou_et
Kafe Utu is the first African-themed cafe in Singapore and they've brought in bespoke hand-carved doors and hand-blown water glasses directly from Kenya.
Ricotta Hotcakes ($23)
Image credit: @kafeutu
They serve the usual brunch items such as the Ricotta Hotcakes ($23) but also more unique dishes such as the Curried Avocado with raw Garlic and Toast ($16). Indulge in all these while you sip on their speciality coffee served in their handmade ceramic cups.
Swahili Fish Curry with a side of Kachumbari (fresh tomato and onion salad) on the left
Image credit: @kafeutu
One of their signatures is the Swahili Fish Curry made with fresh red snapper, tamarind, coconut milk, house curry paste and habanero. Served on the side is Kachumbari, a tomato and onion salad not unlike salsa.
P.S. Kafe Utu is a cashless cafe so remember to bring your cards when dining there!
Address: 12 Jiak Chuan Road Singapore 089265 (Outram/Chinatown MRT)
Opening hours: Tue-Sun 8AM-5PM
Telephone: 6996 3937
2. Orh Gao Taproom – craft beer kopitiam
Image credit: @boozychewy
Orh Gao Taproom follows a Kopitiam concept and serves traditional coffee in the day before transforming into a craft beer bar by night time.
Image credit: @orhgaotaproom
Some must-try items on their food menu would be the Har Cheong Gai ($10) and the Salted Egg Yolk Chicken Burger With Fries ($16).
True to its name, the star of the show at this bar is its craft beers. If you can't decide on one single drink, order their Beer Tasting Serving Set to sample a little of everything they recommend.
Address: 10 Jalan Serene, #01-03 Serene Centre, Singapore 258748
Opening hours: Tue-Thu: 4PM-11PM | Fri-Sun: 12PM-12AM
3. Lee's Confectionery – minimalist dessert cafe
Beri ($8)
Image credit: Eatbook
Snuggled in the West is Lee's Confectionery, a dessert cafe. Try Beri ($8) an intricate cream-filled choux pastry topped with a chewy cookie, strawberry jam and white chocolate. A more local-flavoured dessert would be Puff ($7) which features earl grey-infused kaya.
Puff ($7)
Image credit: Eatbook
While the menu is rather simple, you'll be floored by the amount of effort put into each dish. From the meticulous creation process where the chef assembles each pastry only upon order, to the ridiculously pretty plating, it's not an exaggeration to call each plate here a work of art.
It's a rather bare-looking space, but it's got a zen-like quality – perfect for those looking for some tranquillity.
Check out Eatbook's article on Lee's Confectionary here.
Address: 343 Jurong East Street 31, #01-59, Singapore 600343
Opening hours: Daily 10AM-10PM
Telephone: 9183 8447
4. Boyle's Coffee & Love Bites – nitro coffee and quinoa bowls in SMU
Espresso Affogato ($7)
Image credit: @boylescoffee_lovebites
A sister to the more well-known Boyle's Coffee, Boyle's Coffee & Love Bites has newly opened in SMU is serving coffee and solid grain bowls.
The Fish
Image credit: @boylescoffee_lovebites
Many have already sung praises for the signature American Nitro ($6.50) first served at the other branches. But what you probably haven't tried are their quinoa bowls – exclusive to the outlet – which are full of nutrients and flavour. Go down early because they're sold out very quickly on a daily basis.
Address: SMU Li Ka Shing Library, 70 Stamford Road, #01-22A, Singapore 178901
Opening hours: Daily 9AM-9.30PM
Telephone: 6386 7875
5. LittlePo – bubble tea and smoothies along Haji Lane
Image credit: LittlePo
Littlepo is located along Haji Lane, serving milk teas and smoothies.
Image credit: @littlepo_sg
Their menu will bring you on a trip around the world, with the flavours inspired by various countries. Some examples would be the Malaysian Milky Yam ($5.80), the Macau Lychee Black Tea ($5.80), the Australian Mango Cheesy ($7.90) and the Indian Masala Chai ($4.90).
Address: 67 Haji Ln, Singapore 189260
Opening hours: Daily 9.30AM-6PM
Telephone: 6909 6347
6. Daily Noodles – hawker maze soba
Image credit: Eatbook
Daily noodles is a strong contender for the many lunch options available at Amoy Street Food Centre. They're serving Japanese maze soba made from a custom blend of premium Japanese flour and udon flour.
Image credit: Eatbook
Their signature Chashu Maze Soba ($6) includes bamboo shoots, spring onion, dried shrimp and nori neatly laid on a bed of dry soba with thick slices of pork. This is topped with an onsen egg to coat your noodles with and dip your pork belly in.
Check out Eatbook's article on Daily Noodles here. 
Address: 7 Maxwell Road, #02-130, Amoy Street Food Centre, Singapore 069111
Opening hours: Mon-Sat 10AM-3PM
7. Little Caesars Pizza – takeaway pizza in CBD
Image credit: Muriel AvdH
Little Caesars Pizza from America is opening a takeaway kiosk in the CBD for quick and convenient meals on-the-go.
Order their 12-inch Hot-N-Ready Large Pepperoni Pizza ($7.99), their most bang for buck items. It's ready-made and kept heated so you won't have to wait for long. It might not taste as mind-blowingly good as a fresh pizza made on the spot, but pizza at that price? Hit me up anytime.
Address: 16, #01-05 Collyer Quay, 16 Collyer Quay, 049318
Opening hours: Mon-Fri 10AM-8PM | Sat 11AM-7PM
Telephone: 6260 5272
8. Pobo Gelato – dessert cafe in the west
Image credit: @mysweetlittletooth
Westies rejoice! Newly opened at Clementi is Pobo Gelato, offering homemade gelato and freshly baked Belgian waffles.
A must try for small hangouts would be the Waffles with Triple Scoops ($16). It's served with a generous side of maple syrup and you'll get to choose from flavours such as sea salt lemon, houjicha and 70% dark chocolate. If you want to go solo, a single scoop only costs $4.
Image credit: @pobosg
Given that it's hot and sunny almost all year round in Singapore, Pobo Gelato is a great place for a sweet and refreshing treat especially for all who're living near it.
Address: 2 Clementi West Street 2, #01-02A, Singapore 129605
Opening hours: Mon, Wed-Sun 12PM-10PM | Tue 6PM-10PM
9. Kebun Tea Bar – vegan latte bar
Violet Sweet Potato Latte
Image credit: @kebunteabar
Kebun Tea Bar is the first vegan tea and coffee latte bar in Singapore and it's perfect for all who're looking for a guilt-free drink. All of the tea bar's products are gluten – and dairy- free so even the severely lactose intolerant can indulge freely.
You know that you're getting a quality dose of coffee or tea when it's served with fresh cashew milk that is grinded daily.
Image credit: @kebunteabar
If you fancy any of the tea blends you've tried, you can buy some of them to brew at home. There are some interesting flavours like White Rose Lychee ($15) and Ondeh Ondeh ($15) but if you're more traditional, you can go for the Kebun Earl Grey ($15).
Address: 531 Upper Cross St #01-41 S050531
Opening hours: Mon-Sat 10AM-7PM
Telephone: 9009 8375
10. Micro Bakery & Kitchen – artisan sourdough bread
Sourdough bread fresh out of the oven
Image credit: @thirahmisu
Micro Bakery and Kitchen is a cosy place that serves up dishes made with artisan bread and speciality coffee. From homemade bakes and sandwiches to breakfast toasts, you can expect to have an ample variety of brunch items to choose from. The star of the show though is their signature sourdough bread that is baked in-house daily.
Grilled Cheese Sandwich ($12) containing Cheddar, Brie de Meaux, Mozzarella, Sauerkraut and Tomato Jam
Image credit: @fumihikogram
Try out their Avocado Toast with toasted chickpeas and lemon sea salt ($6.50) for breakfast or give their sandwiches and tartines a go from 9.30am till sold out.
Address: 10 Jalan Serene, #01-05 Serene Centre, Singapore 258748
Opening hours: Wed-Sun 8.30AM-5PM
Telephone: 8339 4133
Restaurants
11. V Dining – fine dining from $48
Image credit: @vdiningsg
At V Dining, you'll be served full-course lunch and dinner meals starting from $48 for 2 courses and $135 for 5 courses respectively. One of the recommended dinner choices would be the Guinea Fowl paired with mushroom, truffle and fermented spinach – strong and elegant flavours perfect for fine dining.
Mrs Potter Leek & Potato Soup
Image credit: @danandesthersg
V Dining only accepts cards so make sure to bring yours along when visiting.
Address: 03-13 Scotts Square, 6 Scotts Road, Singapore 228209
Opening hours: Tue 5.30PM-9.30PM | Wed-Sun 11.30AM-2.30PM, 5.30PM-9.30PM
Telephone: 6950 4868
12. Pasta Supremo – colourful handmade pasta
Prawn Olio Olio
Image credit: @pastasupremosg
There's fresh handmade pasta in an array of interesting hues at Pasta Supremo. They're coloured using all-natural ingredients such as Butterfly Pea, activated charcoal and beetroot so that your meals are both nutritious and aesthetically-pleasing.
Image credit: Eatbook
Try out their Prawn Olio Olio ($20) which is highly recommended for mala buffs. It's spicy and mind-numbingly good, with the curly pasta hiding loads of intense mala flavour in its crooks and the fish roe providing a refreshing contrast.
Spiced Supremo Chicken Skins
Image credit: Eatbook
And if one mala dish isn't enough for all you mala fanatics, give their Spiced Supremo Chicken Skins ($6) a whirl. It's crispy and crunchy, but most importantly, packed full of Sichuan peppercorn, cumin and pure mala goodness.
Of course, there are other non-spicy signatures such as the Supremo Porky Marinara ($15) and fancier sides such as the 300 Day Grain Fed Fatty Wagyu ($15) all waiting to be discovered.
Check out Eatbook's article on Pasta Supremo here.
Address: 3 Temasek Boulevard, #01-365/366/373/374, Singapore 038983
Opening hours: Daily 9AM-9PM
13. Chi Kinjo – underground izakaya
Image credit: @life_as_chikinjo
Chi Kinjo is an underground bar that serves up Izakaya food together with Japanese highballs and sake.
Crouching Tiger Roll
Image credit: @life_as_chikinjo
Try out their Crouching Tiger Roll ($20) where the prawns are prepared meticulously in three different ways. Another menu item with oriental inspiration would be the Ming Dynasty Egg Tofu ($12) which has homemade tofu paired with crab and century egg.
Address: 29 Stanley St, Singapore 068738
Opening hours: Mon-Fri 11.30AM-2.30PM, 5PM-12AM | Sat 5PM-12AM
Telephone: 6260 5284
14. Four Seas Fish Grill – all about fish
Image credit: Eatbook
It's fish galore at Four Seas Fish Grill, where the dishes all feature one main ingredient – fish. Most eye-catching of them all would be the Grilled Salmon with Mentaiko Mayo set ($14.80) which has torched mentaiko blanketing some grilled fatty salmon.
For all who prefer some spice, try out their Homemade Sambal Chilli Fish ($13.80) which has a strong, fragrant kick. Each order of a fish dish set comes with a side of steamed rice, an appetiser, a plate of pickled cherry tomatoes and soup to make for a heartier meal.
Address: 1 Kim Seng Promenade, #01-142, Singapore 237994
Opening hours: Daily 11.30AM-3.30PM, 5PM-9.30PM
15. Bistro Gaston – French wine bar
Boeuf Bourguignon ($32)
Image credit: @spiritedsg
This one's for all the wine buffs. Bistro Gaston is a French bistro and wine bar that serves up a hearty Boeuf Bourguignon ($32).
Image credit: @bistrogaston
They put heavy emphasis on their drinks and have an impressive wine collection of over 350 labels from all over the world. Try out the Chardonnay (250ml, $18 during happy hour from 12PM-7PM) which makes for a rather affordable treat together with your meal.
Image credit: @bistrogaston
Bistro Gaston comes with a classy atmosphere, perfect for impressing a date.
Address: 25 Keong Saik Rd, Singapore 089132
Opening hours: Mon-Sat 5PM-12AM
Telephone: 6909 8120
16. Yama Ya – oden and rice bowls
Image credit: Dex Neo
Yama Ya offers warm, yummy oden and rice bowls at rather affordable prices. Each oden stick starts from only $2 where you'll get to pick and choose from Konbu ($2), Daikon ($2), Fried Tofu ($5), Beef Tendon ($5), and many more. For the indecisive, you can order the Oden Mori ($15) which has a set recommended selection.
If you're an ardent salmon fan, you have to get the Salmon Ikura Don ($16.80). 8 thick slices of salmon and a generous heap of ikura is piled on top of Japanese white rice – perfect for a hearty lunch or dinner.
Address: 190 Middle Rd, #01-33, Singapore 188979
Opening hours: Mon-Sat 12PM-2.30PM, 6PM-11PM
Telephone: 6338 3450
17. Pasta Bar – traditional Italian family recipes
Image credit: @lexierodriguez
Pasta Bar operates on an open-kitchen concept and you can choose to be seated at the counter seat to get a closer look at how your food is made. 11 types of hand-made pasta are served daily, and all menu items are either traditional Italian dishes or from the Italian head chef's family recipe.
Mamma's Oven Baked Pasta al Forno
Image credit: @pastabarsg
Try the Pappardelle ($30). It's a broad and flat shaped pasta paired with rabbit ragu, olive and pine nuts.
Boston lobster poached in butter and thyme waiting to be laid atop a pasta dish
Image credit: @pastabarsg
There's even a vegetarian option, Lagane (S$28), where eggs aren't used in the making of the pasta, and chickpea, chilli and spicy garlic are used to give a strong flavour profile to the dish.
Address: 55, 01-05 Keong Saik Rd, 089158
Opening hours: Tue-Sun 6PM-11PM
18. Udon Kamon – super spicy udon
Magma Spicy Udon ($13.80)
Image credit: @thatgreedypig
Udon Kamon serves up Sanuki udon, which has flat edges instead of the usual round ones. There's also a variety of broths which includes shoyu-based dashi, tom yum, and Spicy Magma.
True to its name, the Magma Spicy Udon ($13.80) is a fiery miso broth and boy does it pack a mean punch! The udon is served together with tiger prawns, chicken breast, bamboo shoots and a seasoned egg which will soak up the intense flavour of the liquid "lava".
Smoked Duck Kyoto style Udon ($11.80)
Image credit: @thatgreedypig
Don't worry if you can't handle the heat. There are non-spicy options available like the Tonkotsu Udon ($12.80) and the Smoked Duck Kyoto style Udon ($11.80).
Address: Eat at Seven, 3 Temasek Boulevard, 03-315, Suntec City Mall Tower 1, Singapore 038983
Opening hour: Mon-Fri 11.30AM-3PM, 5PM-10PM | Sat-Sun 11.30AM-10PM
Telephone: 6266 5338
19. Jia Yi Wan – affordable Penang dishes in the CBD
Penang Prawn Noodles
Image credit: @annjoying
Jia Yi Wan is great for CBD dwellers looking for a quick Penang food fix – it's only a short 8-minute walk from Tanjong Pagar MRT and the food is rather affordable considering its location.
Penang Char Kway Teow
Image credit: @annjoying
Order the Penang Prawn Noodles ($6.80) for some spicy prawny broth or the Penang Char Kway Teow ($5.80) which has a hearty dose of wok hei. While you're having your food, check out the restaurant's mural paintings by an artist from Penang.
Image credit: @sengcgoh
Address: 7 Hoe Chiang Rd, Singapore 089313?
Opening hours: Daily 9AM-9PM
20. Table65 – celebrity chef restaurant at RWS
Toh Thye San duck, roasted on the binchotan with fermented berries and classic Rouennaise
Image credit: @nuttyeug
Celebrity chef Richard van Oostenbrugge has 2 Michelin stars under his belt and wants to bring his signature style of fine-casual dining to Table65 at RWS. With an open kitchen concept, you'll get to personally interact with the chefs and find out more about your full course meal which includes items such as the chef's take on foie gras and Toh Thye San duck.
The Instagram-famous dessert, Apple
Image credit: @nuttyeug
To end your meal on a sweet note, try the Chef's signature Apple which features apple sorbet inside a transparent, apple-shaped sugar bubble – all paired with salted caramel and walnut.
Address: 26 Sentosa Gateway, Hotel Michael, #01-104 & 105, 098138
Opening hours: Mon, Thur-Sun 6.30PM-10.30PM
Telephone: 6577 7939
Cafes and restaurants to try in Singapore
Good food makes the calories totally worth it. From authentic African food at Kafe Utu to fine-casual dining at Table65, this month is sure to satisfy all the Singaporean foodies.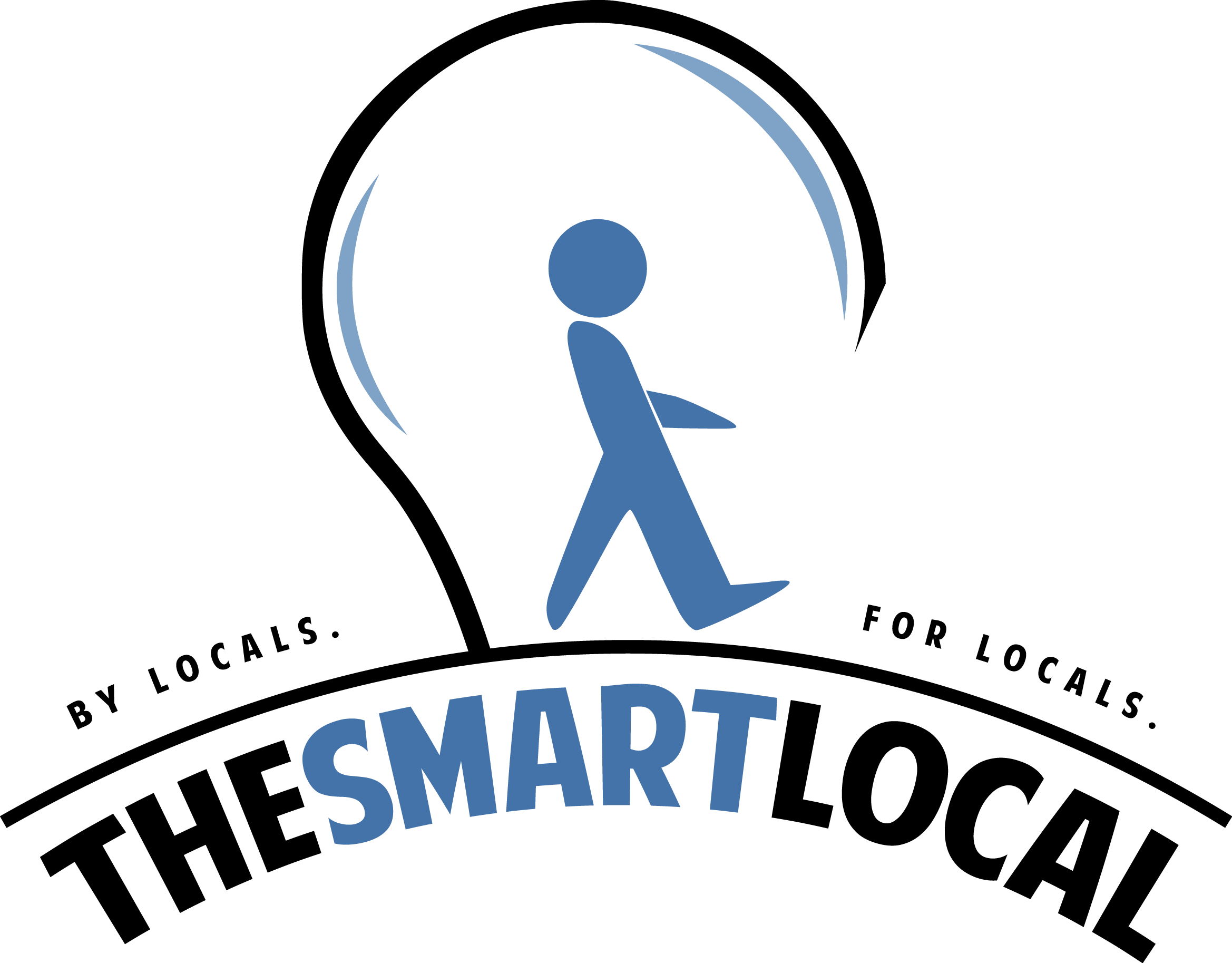 Drop us your email so you won't miss the latest news.