Don't Bother. Just Don't.
It's so bad I can't even dive the right way. Source
Situated comfortably in Southeast Asia, Malaysia is often overshadowed by its flourishing neighbours. People find it difficult to remember Malaysia other than the fact that it rhymes with malaria and there's a good reason why; after all, what's so special about Malaysia?
If you need more confirmation on why you should NEVER visit Malaysia, this list is will give you all the reasons you need.
1. The infrastructure is hideous and thoughtless

Putrajaya Malaysia. Source.


Penang Global City Centre. Source


The POD Pavilion Petaling Jaya. Source

The Malacca Straits Mosque. Source.
What's with the modern and minimalistic infrastructure? This picturesque beauty is choking our eyeballs.
2. Our traffic is worse than Bangkok
Kuala Lumpur at sunset. Source.
As you can see, our roads are full of potholes and traffic 24/7. Did I mention how unsightly our sunsets are, too? Really, there's nothing to shout about here!
3. Our beaches are so dirty you could catch a disease
Redang Island. Source.
Mabul Island. Source.
Coral and marine life in Sabah, Malaysia. Source.
Have you ever been to a beach in Malaysia? If you haven't, don't. You are not going to miss out on pristine sand and clear waters at all with our dirty and under-maintained beaches. Nobody picks Malaysia as a diving spot either, the pictures have being obviously photoshopped.
4. There is no cuisine to choose from
Prawn laksa. Source.
A Lok Lok feast. Source.
Penang Char Kway Teow. Source.
Can I just say that Malaysia has the least choice of food around? All we ever eat day in, day out is nasi lemak. We can't choose from roti canai, sweet and sour pork, satay, char kuey teow or even international cuisines like Japanese, Korean and Italian. We are so limited, it's sad.
5. The people here are selfish and unwelcoming
Happy Malaysian kids getting their cheer on camera. Source.
Volunteers feeding the homeless at Kechara Soup Kitchen, KL. Source.
We aren't hospitable or kind if you come by to visit. No aunty will ask you to "eat more, eat more" or warmly welcome you to stay the night. Plus, it really isn't in our culture to help each other out in times of need.
6. We have no culture or heritage
Fighters practising the traditional martial art of Silat. Source.
A nostalgic row of old colonial heritage buildings in Penang. Source.
Indian dancers in traditional outfits. Source.
Racial diversity. Source.
Our roots and our culture are not something we care about, so much so that it is a rare sight to be seen in traditional clothing. If you want to experience the culture of old Colonial heritage buildings, intricate temples or diversity in culture and race, Malaysia is NOT the place for this.
7. Malaysians are apathetic and quiet
Waving the Jalur Gemilang. Source.
Protesters during the previous Bersih rally. Source.
If there is anything about us Malaysians is that we are truly apathetic about the state of our country. You will never, ever find hundred thousands of us peacefully protesting for a cause or even standing together as a united body to fight for our rights. Nope, not in Malaysia.
8. KLCC is too short
Spectacular view of KLCC at night. Source.
KLCC skyline. Source.
KLCC is nothing but an overrated building. It's puny height of 88 floors and symbolic architecture is ordinary and had no role to play in putting Malaysia on the map as one of the tallest buildings in the world. Nobody knows Malaysia for the Petronas Twin Towers.
9. Our forests are barren
Trekking through the forest in the canopy walk. Source.
Just a couple of hornbills hanging out at a forest reserve. Source.
Malaysia may be a tropical country but don't count on seeing lush greeneries here. We are not known to have large forest reserves with beautiful ecosystems here and there are no activities available for you to have a chance to experience and interact with nature. None.
10. There are no unique wildlife here
The majestic orang utan. Source.
The unique tapir. Source.
Malayan Tapirs? Pangolins? Orang Utans? Hornbills? Please, what's so interesting about these unique and gentle creatures anyway? I'm sure you can find them anywhere else in the world.
11. The malls here are outdated and small
Pavilion KL. Source.
Kuala Lumpur is not a famous shopping hub with as few as 6 major shopping malls in the city, one being the 4th largest shopping mall in the world. If you ever want to shop big international brands, all these shopping mall are bound to have a wide variety to choose from. Meh. Too common.
12. Our nightlife is dull and pathetic
Fireworks over KLCC. Source.
People partying up at Providence, KL- one of the most elite clubs in town. Source.
The clubbing culture and nightlife in Malaysia is nothing fantastic. We don't particularly have luxurious and elite clubs for the rich and famous nor do we have bars dotted all over Klang Valley. If you ever come to Malaysia, you are probably going to be asleep by 10:00 P.M because you are not going to be bored to death with the lack of a mamak, party scene or midnight yum cha sessions.
13. We have no history
Tugu Negara – a memorial for our soldiers. Source.
An old photograph of our forefathers. Source.
Malaysia has achieved 58 years of independence this year and in this 58 years we haven't gone through much hardships except maybe World War I, World War II, May 13th and of course, fought for our independence from the British.
Looking back, we haven't come that far anyway. We have just built some world class infrastructure and architecture, developed our country into a modern and fast-paced city, become a major trade center – nothing much.
14. We have no appreciation for art
Penang, Malaysia. Source.
The Malaysia Philharmonic Orchestra hall in KLCC, Malaysia. Source.
Some of Picasso's paintings displayed at the art gallery in KLCC. Source.
The art scene of all kinds don't flourish in Malaysia. You are not going to find yourself mesmerized with our street graffitis, inspired by the beautiful orchestra at the Malaysian Philharmonics or even find yourself getting lost in one of our art galleries. The scene is as passionate as a pod of insipid whales.
15. There's no where to stay
That view by the pool of Trader's Hotel. Source.
Eco-friendly stays in the forest, EEEWW INSECTS!Source.

Water chalet, EEEW water insects! Source
Accommodation can be a headache here in Malaysia with the limited choices. There are only 5-star hotels, water chalets, hotels with infinity pools by the beach, eco-friendly retreats. Spoilt for choice? Meh, I think not.
Malaysia, TRULY Asia.
All jokes aside, Malaysia truly has the diversity and the impact to offer many different experiences to anybody who is open enough to try them. We are so proud to be Malaysians and of how far our country has grown. We cannot wait to welcome you to visit us with open arms.
If you are looking for unexpected adventures and surprises, Malaysia will be a great place to start.
I can read minds, you'll also like these articles!
20 Incredible Places in Malaysia To Discover With Your Best Friend
24 Kuala Lumpur Cafes To Visit Before The World Ends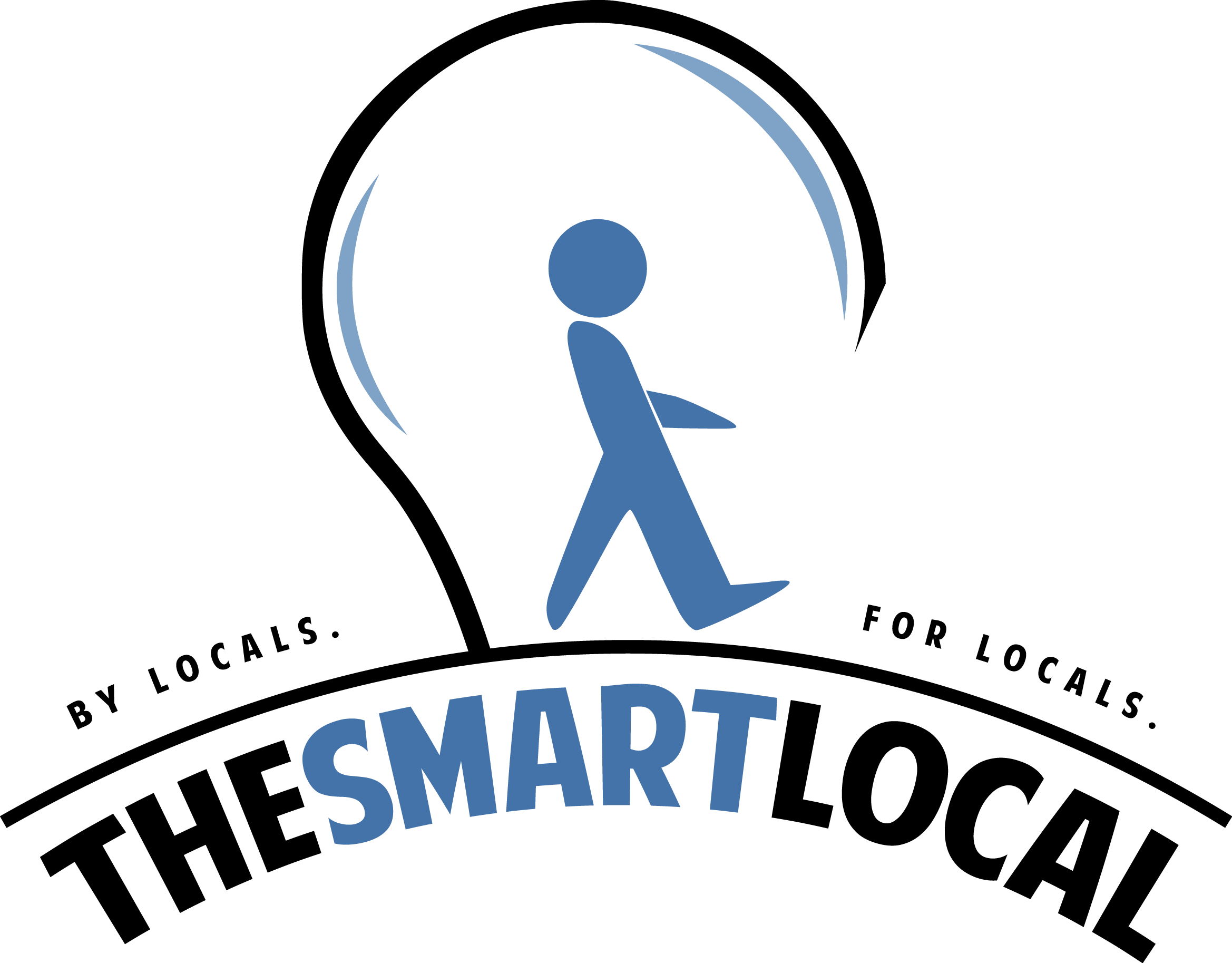 Drop us your email so you won't miss the latest news.