Road trippin' across the Causeway
Adapted from Source: @yikpeng
There's no better way to explore an unknown land than getting in a car with your squad, armed with an endless supply of chips, while s̶i̶n̶g̶i̶n̶g̶ screaming your favourite anthems out of the window – yup, we're talking road trips here.
We're all familiar with day trips to JB, but sometimes, we just need to disconnect from the bustle of city life, away from the usual shopping malls. There's so much more to Malaysia than City Square Mall and KSL – it's time to take on the roads of our friendly neighbour with your crew to these 11 places for that dream road trip.
Note: Duration of drive starts from Singapore customs.
1. AOV Paintball
AOV Paintball is a 20-acre compound enough to hold 200 scampering players as coloured bullets whizz past. With abandoned cars, stone pillars and rusty oil drums as cover, you'd half expect a Michael Bay-esque explosion to happen here any second.
The best part of it all: It costs less than $50 for a 2-hour session with 500 paintballs. Just be sure to cover EVERY part of your body – the bruises aren't worth being Rambo for.
Duration of drive: 1.5 hours
Address: PTD114143, Jalan Desa Tebrau, Taman Desa Tebrau, 81100 Johor Bahru, Johor, Malaysia
Geolocation: 1.570676, 103.786036
Telephone: +60 7-350 0437
Website
2. Kukup
Source: @yikpeng
Kukup is a sleepy kelong town where buildings are propped up by wooden stilts over water. It's the place to be if you are craving fresh kampung seafood, fished and cooked right before your eyes.
Source: @snowlily05
Homestay resorts are aplenty here with facilities such as table tennis tables, fishing equipment and even a karaoke set for your room. Check out some of them here!
Don't expect pubs to crawl and dance anthems to groove to once night falls. The only "strobe lights" you'll see here are the fireworks you'll get to set into the sky. This is something you won't get to do in Singapore, so seize the opportunity here for a blast of good old-fashioned fun.
Duration of drive: 2 hours
Geolocation: 1.324923, 103.440975
3. Muar's multi-coloured streets
Colonised by both the British and Portuguese, Muar's buildings are a mishmash of architectural styles, painted in bright pastel shades. Park your car at any of its streets and explore the town on foot – at the end of the day, you'll have enough photos to turn your Insta-grid into a rainbow!
While you are there, be sure to head down to Xiao Mei Otak-Otak for freshly-made, thick blocks of otah. In every bite of their chunky otah, you'll find substantial with fillings of fish or prawn, unlike the Singapore pasar malam variety that mainly consists of flour.
Muar
Duration of drive: 3 hours
Geolocation: 2.050326, 102.571161
Xiao Mei Otak-Otak
Duration of drive: 3 hours
Address: Jalan Yong Peng, Kampung Parit Awang, 83700 Yong Peng, Johor, Malaysia
Geolocation: 2.049536, 102.576788
Telephone: +60 7-467 8778
4. Kluang
Straight up, I'm gonna say that Kluang Rail Coffee is a no-frills, t-shirt-shorts-and-slippers kind of place. This is where locals go for some legit traditional breakfast – of buns toasted atop flaming charcoal, slathered with gula melaka kaya and sandwiching a block of cold butter.
Source: DeeniseGlitz
After stuffing your face silly with dem buns, head down to Zenxin Organic Park for a country life experience. If your feet are still in malfunction mode after the breakfast coma, you can explore the 100-acre park on a rented bicycle ($15RM/2hrs) instead.
Source: DeeniseGlitz
There's even an entire mulberry field for you to pick berries from – as well as herbs to bring home and add to your cooking.
Kluang Rail Coffee
Duration of drive: 1.5 hours
Address: 20 & 21,1st Floor &Ground Floor, Jalan Tasik 1,Pusat Perniagaan Tasik, 86000 Kluang, Johor, Malaysia
Geolocation: 2.023391, 103.312353
Telephone: +60 7-772 8391
Website
Zenxin Organic Park
Duration of drive: 1.5 hours
Address: Jalan Batu Pahat, Kampung Melayu Batu Lima, 86000 Kluang, Johor, Malaysia
Geolocation: 1.962842, 103.212403
Telephone: +60 19-773 8985
Website
5. Pontian
You don't have to take a plane to Tokyo to witness fish auctions. Right in the sleepy town of Pontian is Pontian Wholesale Fish Market – a quieter version of the Japanese fish market – where fishmongers go back to basics by whispering to wholesalers the price they are willing to pay.
And if the name Pontian brings to mind wanton mee, yes – it's eponymous with the chain of wanton mee stores commonly found in Singapore. Founded in 1948, Heng Heng's wanton mee is considered the OG of all Pontian-branded dumpling noodles – and it's just $4.50RM per bowl.
Pontian Wholesale Fish Market
Duration of drive: 1.5 hours
Address: 2000, Jalan Kukup, Kampung Tengah, 82000 Pontian, Johor, Malaysia
Geolocation: 1.466168, 103.398682
Heng Heng Wanton Mee
Duration of drive: 1.5 hours
Address: 766, Lorong Anggerik, Kampung Parit Mesjid, 82000 Pontian, Johor, Malaysia
Geolocation: 1.489997,103.391416
6. Austin Heights Water & Adventure Park
Source: @amnrmly
Austin Heights Water & Adventure Park is one of those places you'll be able to spend the whole day at and not have a single moment of boredom. Here, you'll find a water park, go-kart track, trampoline park, ice-skating rink and high elements – all in the same place!
With the entry fees to the parks being a fraction of what you'd normally pay in Singapore, you'd be glad to know that you won't have to burn a hole through your wallet for some active fun.
Austin Heights Water & Adventure Park
Duration of drive: 1 hour
Address: 71, Jalan Austin Heights 8/1, Taman Mount Austin, 81100 Johor Bahru, Johor, Malaysia
Geolocation: 1.561572, 103.775268
Telephone: +60 19-716 3183
7. Glasshouse Tearoom
Take a drive further from the saturated cafe scene in JB and you'll find The Glasshouse Tearoom – a little teahouse with walls of tinted glass.
Walking in here will feel like stepping into an atas hotel lobby, but don't be fooled – the sweet treats here are in fact more affordable than the ones at the usual cafes. A pot of tea will only set you back a little more than $5, and their highly-raved Sea Salted Caramel Chocolate Tart just $10.50RM.
This Chocolate Fondue with Ice Cream is only $69RM! Source: @ms.loy
The Glasshouse Tearoom
Duration of drive: 1 hour
Address: Taman Jaya Putra, 81100 Johor Bahru, Johor, Malaysia
Geolocation: 1.574322, 103.776659
Website
8. Skudai Durian Fritters
The signboard at Restoran Wah Cai screams "Chinese Cake", but the star of this store is really their Deep Fried Durian Fritters. To head to Skudai without trying this would be a major road trip sin – so don't miss out on the creamy, seedless D24 encased in batter that'll explode in your mouth upon first bite!
This is the HG of every Singaporean durian-lover. Source
Restoran Wah Cai
Duration of drive: 1 hour
Address: No. 86, Jalan Pahlawan 2, Taman Ungku Tun Aminah, Johor, 81300 Skudai, Johor Bahru, Malaysia
Geolocation: 1.522640,103.664664
Telephone: +60 19-750 5616
9. The Seri Alam Blue Lake
If you thought Little Guilin in Singapore was photo-worthy, wait til you visit the hidden Seri Alam Blue Lake. But unlike the green and grimy waters we see on our shores, this quarry surrounds a lake of dark, calming teal.
Accessible only by car, don't head back across the causeway before coming here. There's no proper carpark here, so you'll have to leave your car by the road and hop on over to the mound overlooking the lake.
Seri Alam Lake
Duration of drive: 1 hour
Geolocation: 1.525778, 103.891861
10. One Stop Superstore
This is the Malaysian equivalent of DAISO, just that everything here is $0.60SGD! This can either be the first or final place you head to – to stock up on snacks for the rest of your trip, or to head back to Singapore with a car full of instant Mee Goreng.
Check out what we bought during our visit here:
One Stop Superstore
Duration of drive: 1 hour
Address: Desa Cemerlang, 77 Jalan Kenanga 3, Taman Desa Cemerlang, 81800 Ulu Tiram, Johor.
Geolocation: 1.553716, 103.817219
11. Plentong Circuit
These aren't the kiddy go-karts that merely cruise along at mild speeds. At Plentong Circuit, karts can blaze the tarmac at 100km/h or more. This 10-acre motor park features tight hairpin turns, drifting bends and straights for all you Dominic Torettos-in-training.
If smooth circuits aren't adrenaline-pumping enough for you, there are also 4WDs and ATVs for you to ride over dirt trails and outback terrains.
Plentong Circuit
Duration of drive: 1 hour
Address: Jalan Bunga Matahari, Taman Plentong Baru, 81750 Johor Bahru, Johor, Malaysia
Geolocation: 1.523296, 103.820641
Telephone: +60 19-711 1733
Exploring Malaysia by car beyond JB
With the KTM shuttle becoming increasingly popular with Singaporeans – and just as crowded as our MRTs – step away from the familiarity by taking on Malaysia's highways to visit places only the roadsters know about. Grab your crew, rev up those engines and lose yourselves in the expanse of land that you will never see in Singapore.
Get road-ready with Autobacs
As the adage goes, "The journey is more important than the destination." – especially so for road trips. Before embarking on your drive across the Causeway, it's important to make sure your car is fully well-functioning – the thought of getting stuck in the rain with a broken-down car along Malaysia's highways is pretty scary.
With over 600 stores in Japan alone, Autobacs has been a go-to destination for automotive parts and servicing for many since 1948. From interior enhancements to servicing goods and over 10,000 automotive accessories lining its shelves, there's everything you need here to improve the performance of your car in the long run.
And with its myriad of installation and maintenance services, Autobacs is the closest thing to a "car spa" you'll find in Singapore. After going through the seasoned hands of automotive specialists, you'll find driving on Malaysia's unpaved roads so much easier. They even offer a free car check before your road trip so that you won't be caught off guard by unexpected emergencies. Book an appointment for your complete car health check here!
For those who hate driving in silence, Autobacs also hosts an entire section for bass and subwoofer systems to get you turnt as you roll your ride down the streets.
Essentially a supermarket for cars, Autobacs knows what you need even before you realise it. So head down and take a browse – you'll be amazed by the bits and bobs available for you to zhng your car into your dream road trip vehicle.
From the experts at Autobacs, here are some items that will serve you well for your next road trip:
Quick puncture repair kit to temporarily mend a leaking tyre;
Tyre air pump;
Crossbar and car jack in case you need to change your tyres;
Battery booster packs to jumpstart a dead engine;
Steering wheel lock to prevent car theft;
Emergency hammer and seatbelt cutter for emergencies where you are trapped in your car; and
Spare coolant to prevent overheating of your vehicle during the long drive.
You can easily get all these tools down at Autobacs.
---
This post was brought to you by Autobacs.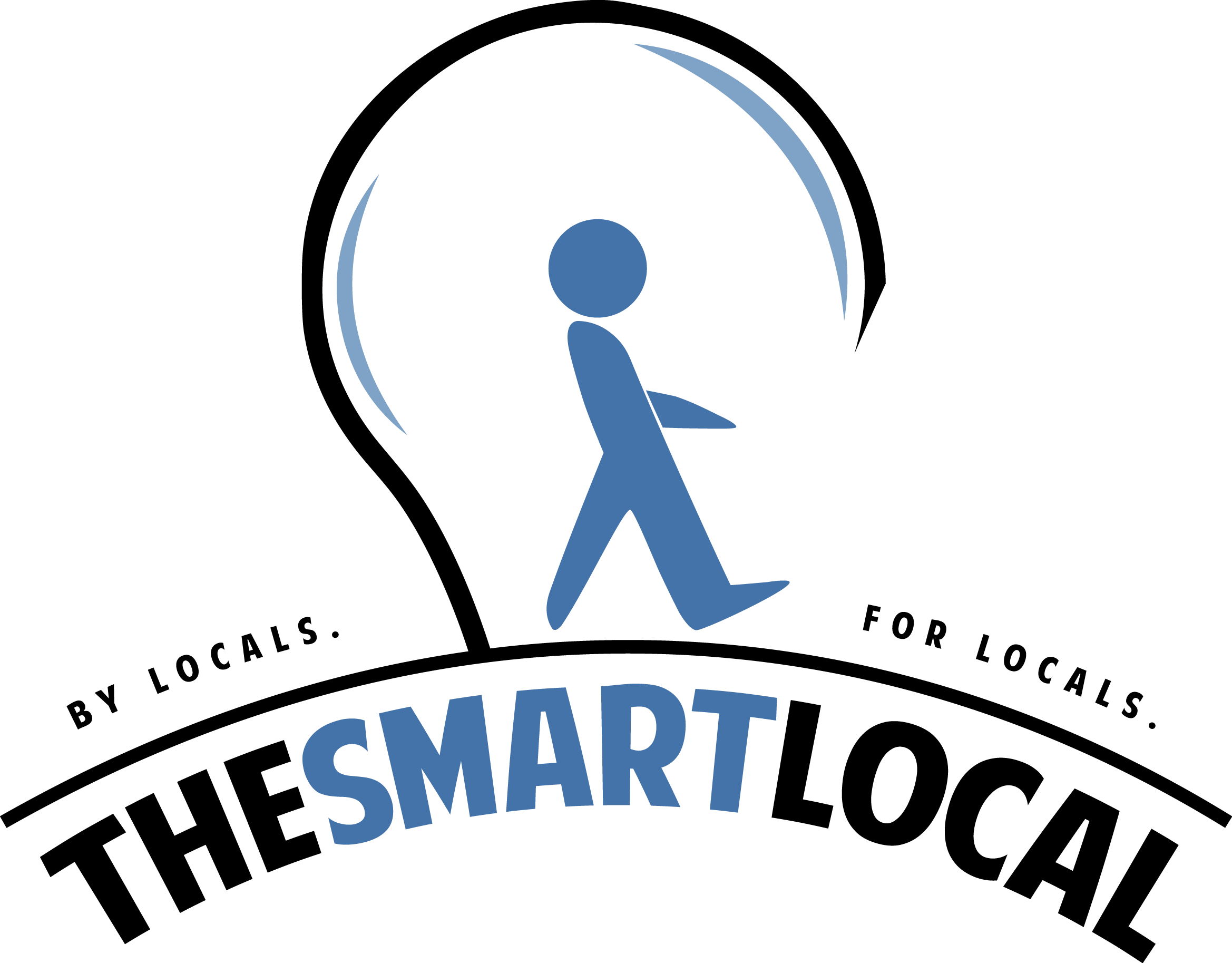 Drop us your email so you won't miss the latest news.