Drowning in luxury
Somehow, everything at hotels are always better than home's (well, provided it's at least 4 stars) – the sheets, toiletries, television right in front of the bed, mini bar (even better when it's free), speaker, TV in the toilet and even simple welcome snacks.
The best way to pamper oneself, be it a holiday or a business trip, is definitely to stay at a luxurious hotel. Where else can you enjoy top-notch facilities and services around the clock?
When in KL, staying at the 14 hotels listed below will be the best decision you've made all year. However, please refrain from 'accidentally' taking stuff from the hotel home.
*Prices shown are as of July 2016 on Agoda.
1. Palace Of The Golden Horses
What better way to have a luxurious experience than in a palatial environment? Palace of the Golden Horses is a hotel unique to Malaysia and the only hotel in Selangor that's built like a Palace. If you've always wanted to experience living in a castle, this is definitely the place to be.
With a super central location, it is only a 15 minutes drive away from Kuala Lumpur and 35 minutes away from KLIA. Popular amongst golfers, they were awarded the title of "Best Luxury Golf Resort" four years in a row from 2011 to 2014!
This hotel is most suitable for occasions such as weddings or massive conference meetings. Located in its very own private section of the hotel, it has conference space with a total of 15 meeting rooms, a theatrette and two ballrooms with a maximum seating capacity of up to 1000 pax, all equipped with state-of-the-art facilities.
Price: From RM286/night|
Address: Jalan Kuda Emas, Mines Resort City, Seri Kembangan, Selangor, Malaysia
Website: http://www.palaceofthegoldenhorses.com.my/
Book here now!
2. The Ritz-Carlton, Kuala Lumpur
Everybody knows the Ritz Carlton, but I bet you didn't know there's one in KL! Ritz Carlton is the first luxury hotel ever to come to Malaysia, and probably the most finely decorated of this list. Bask in 19th Century and Asian artistic traditions during your stay here, whether it's from their Chinese antiques or oil paintings.
Built in the "Golden Triangle", KL's main shopping and nightlife district, the hotel is an extremely convenient place to stay. You have the likes of Lot 10 and Starhill Gallery (luxury shopping malls) just a stone's throw away.
One of the Ritz Carlton's main selling points is the hotel's spaciousness – a world away from our claustrophobic KL apartments. So if that's what you're looking for, you know your next holiday will be!
Price: From RM761/night
Address: 168, Jalan Imbi, Bukit Bintang, Kuala Lumpur, Malaysia 55100
Website: http://www.ritzcarlton.com/en/hotels/malaysia/kuala-lumpur
Book here now!
3. The Westin Kuala Lumpur
We've got The Westin Kuala Lumpur as well, where they aim to provide you a personal renewal. A place you can go to refresh and re-energise!
Whether you choose to have a business meeting at the Westin Grand Ballroom, fitted with Martin Architectural Lighting for an extensive variety of lighting effects and customised projections, go for laps at the Splash, or enjoy any of their 6 innovative dining options, it's always a good time at The Westin Kuala Lumpur.
Furthermore, everyone is entitled to their very own all-white signature Heavenly Bed, available in every one of their 443 rooms! Even their workout facilities are top-notch, in hopes to inspire you to be the best you can. When you're here, be sure to take advantage of all the services exclusively provided to hotel guests.
Price: From RM520/night
Address: 199 Jalan Bukit Bintang, Bukit Bintang, Kuala Lumpur, Malaysia
Website: http://www.thewestinkualalumpur.com/
Book here now!
4. The Majestic Hotel Kuala Lumpur
Built as early as 1932, the Majestic Story boasts a rich and influential heritage. Step into their space to experience this one of a kind flashback to the historical Malayan years of glamorous social events, government receptions and the residence for prominent international visitors.
As KL's only hotel that's recognised as one of the Leading Hotels of the World Luxury Hotel Collection, they have a high standard to uphold, and you will surely be more than satisfied here. The Majestic Hotel is a must-stay at least once in your lifetime.
While you're there, pop by The Smoke House where you can unwind in their Lounge & Bar, Screening Room, Cigar Room and Card Room; or have yourself the meal of your dreams at their private dining room with your own personal chef! Gents, your tailor-made suits from Bespoke Tailor and grooming sesh at Truefitt & Hill await.
Price: From RM450/night
Address: No.5, Jalan Sultan Hishamuddin, City Centre, KL Sentral, Kuala Lumpur, Malaysia 50000
Website: http://www.majestickl.com/
Book here now!
5. Hilton Kuala Lumpur
Hilton KL is a favourite especially among business travellers, awarded Malaysia's Leading Business Hotel 2015 by The World Travel Awards™.
Stellar staff, great location and superb facilities, there's nothing more you could ask for. Although you'll have no shortage of food options around the hotel, you cannot miss their modern European restaurant Graze, where you'll feast on the freshest produce and finest cuts of meat.
My personal favourite – I remember looking forward to this hotel every time I stayed in KL when I was younger. What I love most about this place is the openness of the hotel, full of space. It may be well-known for being a business hotel, but I dare say it's suitable for family vacays as well.
Price: From RM456/night
Address: 3 Jalan Stesen Sentral, KL Sentral, Kuala Lumpur, Malaysia 50470
Website: http://www3.hilton.com/en/hotels/malaysia/hilton-kuala-lumpur-KULHIHI/index.html
Book here now!
6. Grand Millennium Hotel Kuala Lumpur
A preferred choice for both business and leisure travellers, how could the 5-star Grand Millennium Kuala Lumpur not make this list?
Also occupying a prime location, staying here is completely fuss-free. You will be right smack in the middle of the shopping district with plenty of entertainment around you! In the hotel itself, spoil yourself silly with their impeccable service and amenities.
If you're lazy, just stay in the hotel and enjoy all they have to offer. Satisfy your cravings at their international buffet, Chinese and Japanese restaurants; or make your way to their bar and idle your day away.
Price: From RM494/night
Address: 160 Jalan Bukit Bintang, Golden Triangle, Bukit Bintang, Kuala Lumpur, Malaysia 55100
Website: http://www.millenniumhotels.com/grandmillenniumkualalumpur/
Book here now!
7. Mandarin Oriental Kuala Lumpur
Nestled between the Petronas Twin Towers and Kuala Lumpur City Centre Park lies the Hotel Mandarin Oriental. To-die-for city view, opulent comfort, and everything in KL at your very doorstep.
For the ultimate indulgence, join their Mandarin Oriental Club: perks include entering the exclusive lounge for breakfast, weekday lunch, afternoon tea and evening cocktails; use of the Club Lounge boardroom for two hours per day and limited use of their dry cleaning services. It doesn't get any better than this.
Their rooms are fused with elegance with an oriental touch. Great for a stay in Asia!
Price: From RM719/night
Address: Kuala Lumpur City Centre, KLCC, Kuala Lumpur, Malaysia 50088
Website: http://www.mandarinoriental.com/kualalumpur/
Book here now!
8. InterContinental Kuala Lumpur
Recently refurbished, Intercontinental Kuala Lumpur is all shiny and brand new, just for you! This world-class hotel group is just as awesome in Kuala Lumpur, and if you're a loyal Intercontinental customer, I'd be judging you if you don't book a stay here when in KL.
You will be close to the Kuala Lumpur Convention Centre, a short walk away from Petronas Twin Towers and other shopping and entertainment venues. Don't forget to book a place in their award-winning restaurants: Tao Chinese Cuisine, Tatsu Japanese Cuisine, Serena Brasserie, OneSixFive lounge and Bentley's Pub!
Price: From RM572/night
Address: 165, Jalan Ampang, KLCC, Kuala Lumpur, Malaysia
Website: http://kualalumpur.intercontinental.com/
Book here now!
9. Shangri-La Hotel Kuala Lumpur
Shangri-La's another safe choice for accommodation when in KL. You're guaranteed first-rate hotel service and large, clean rooms – considerably superior to your own bedroom at home.
Treat yourself to this – snuggle into Shangri-La's downy beddings and get as relaxed as you want. Wake up to a serene view of the beautiful gardens and Kuala Lumpur Tower, as Malaysia's vibrant capital city bids you a fine morning.
Like every other luxury hotel on this list, of course Shangri-La has their own repertoire of restaurants. You may choose to dine with Restaurant Lafite, sample fresh sashimi at Zipangu, feast on splendid Cantonese cuisine at Shang Palace, or pig out at their international buffet, Lemon Garden Cafe. Afterwards, relax at the Arthur's Bar & Grill or Lobby Lounge.
Price: From RM536/night
Address: 11, Jalan Sultan Ismail, KLCC, Kuala Lumpur, Malaysia 50250
Website: http://www.shangri-la.com/kualalumpur/shangrila/
Book here now!
10. One World Hotel
Save on petrol and parking when you stay in this hotel, located right next to my personal favourite mall in Selangor. No, not Pavillion KL, but 1 Utama Shopping Centre. A corridor link on the first floor connects straight to the old wing of this huge mall. High end brands like Hermes as a rarity here, but you'll find gems like Benefit, Armani Exchange, Michael Kors and many many more.
The hotel itself isn't huge, but the rooms sure are roomy enough. I adore their simple yet modern interior, and just being here makes me feel so much more relaxed. Another super cool feature: all their showers are the rainshowers!
Price: From RM488/night
Address: First Avenue, Off Dataran Bandar, One Utama, Kuala Lumpur, Malaysia 47800
Website: http://www.oneworldhotel.com.my/
Book here now!
11. Pacific Regency Hotel Suites
If usual hotels aren't atas enough for you, how about an all-suite hotel? Pacific Regency just oozes luxury, satisfaction guaranteed.
Don't worry, they still have different classes of rooms to choose from, all huge but some humongous. You can choose from either Superior, One bedroom or Executive, everyone of which I would recommend.
Other facilities include free breakfast and parking. There are also 2 restaurants, plus a cafe, a lounge and a bar. Have a dip in their rooftop pool, a trip to their day spa, or get some much-deserved retail therapy at their shop. It's like a town within itself – welcome to your new home away from home!
Price: Starting at RM248/night
Address: KH Tower, Jalan Punchak, Off Jalan P. Ramlee (Opposite KL Tower), KLCC, Kuala Lumpur, Malaysia 50250
Website: http://www.pacific-regency.com/
Book here now!
12. PARKROYAL Kuala Lumpur
Last but definitely not least, we have another well-known luxury brand who've made their mark in Malaysia's capital city: Park Royal!
You'll be placed in the heart of KL – feel the bustling city landscape of Bukit Bintang and immerse yourself in the everyday lives of the locals, all while being lavished with extravagance. Whether you're bunking in the Superior Room or Orchid Club Royal Suite, expect nothing but the best of everything from The Park Royal.
There are always fantastic offers to get while staying at this hotel so make sure you never miss out. Who doesn't love cheap steals?!
Price: From RM298/night
Address: Jalan Sultan Ismail, Kuala Lumpur, Malaysia., Bukit Bintang, Kuala Lumpur, Malaysia 50250
Website: https://www.parkroyalhotels.com
Book here now!
Your Extravagant Holiday Awaits
Don't hesitate, indulge! Staying in hotels like these, you're not just there for a room, you're in for a treat and experience you'll never forget. Who said you'd have to travel all the way to Europe or the United States just for the glitz and glamour?
Oooh, so tempted to book a staycation for myself right now!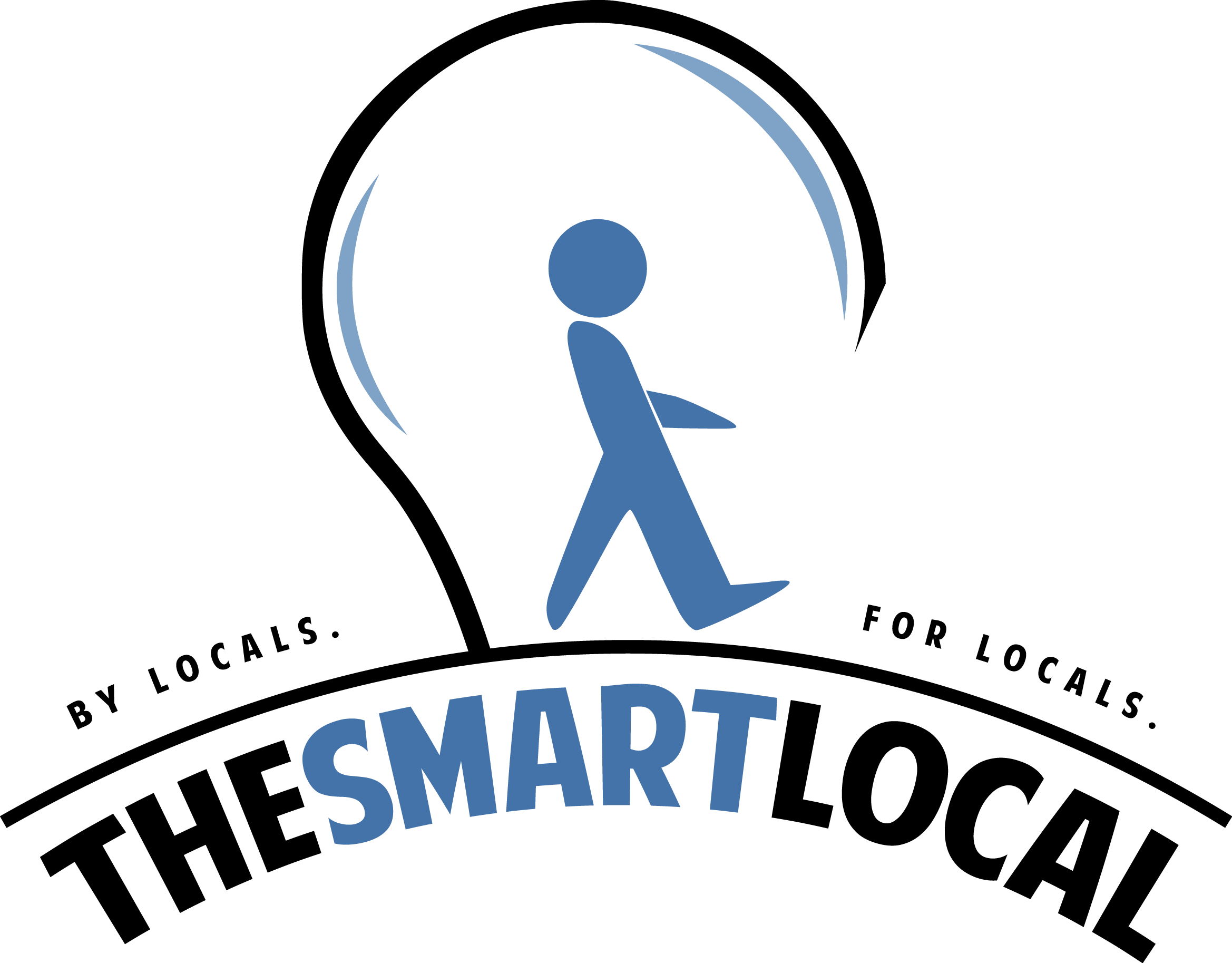 Drop us your email so you won't miss the latest news.