Rekindling my primary school friendship
---
Primary school: the days our biggest stress would be forgetting to do or bring our homework to school. Where genuine friendships were forged over $0.50 canteen meals and we'd yet to add the words "fake" or "judgemental" to our vocabularies.
We're usually told that friendships you make when you're young last for a lifetime. And growing up, I was a fervent believer of that theory until I fell out with one of my best mates in primary school. 
---
The beginning – how May Er and I became friends
---

Image credit: Claire Tang 
To be completely honest, May Er and I didn't really become friends until we were Primary 5 – way later than most childhood friends. We knew of each other's existence thanks to one of our mutual friends, but never really tried to take it any further until one fateful day at the school gates. 
Back when making friends was as easy as striking up a conversation, May Er suddenly stopped me as I was just about to leave school and asked to borrow $5. In order to return me the money, we had to meet-up again and the rest, as they say, is history.
Because of the close proximity of our houses, May Er and I would often go home together and, of course, get some chocolate waffles – a primary school classic – along the way. We were like two peas in a pod. From having sleepovers at each other's houses to hanging out at the mall every day, we were basically inseparable and enjoyed each other's company in and out of school.
Although we did try to maintain our friendship throughout secondary one and two, we slowly got more preoccupied with our other commitments and gradually lost contact with one another. Soon, even the occasional "Hi, how are you?" phased out, and our friendship maintained radio silence after.
---
Reconnecting with May Er – an itinerary full of unique dates
---
With it being five years since we were last close, I recently found myself missing all of her antics and decided to spontaneously reach out and message her on Whatsapp. Admittedly, I really wasn't sure what I was getting myself into. Fears that she had outgrown this friendship that once meant so much to me only burrowed in my anxious mind. 
What if she decides that she no longer wants anything to do with me?
To avoid the very real possibility of a silent and awkward reunion over a meal, I decided to take a non-conventional approach and settled on an itinerary of activities based on some of our best memories together and things we used to love for us.
I also made sure to select the activities that would allow for us to bond in a more private setting while experiencing something entirely new together.

Our first meeting
Waking up extra early on the day of and waiting for May Er to arrive, my nerves were through the roof at this point. But the moment I caught a glimpse of her familiar face, all my fears immediately dissipated.
To my relief, other than a more mature demeanour, May Er hadn't changed a single bit from her primary school self. As we embraced each other for the first time in years, it felt almost as if I had transported back to my youthful days in primary school.
As we said our hellos and excitedly caught up with each other, a whole flood of tender memories came rushing back to me. Even the sound of her laughter reminded me of days when we would giggle over everything from the cutest boys in school to the newest TV show we were watching.
As kids, May Er and I would often frequent the nearby Sweet Talk and hold all sorts of conversations while drinking our favourite drinks. Since we were now of legal age, it felt only fitting to have our reunion over an alcoholic drink or two. Plus, she also did once share her love for beer excitedly over Whatsapp, so first up on the list was a brewery tour.
It was fascinating to see how much we had both grown since we last met. Rather than the dry conversations and awkward laughs we would have shared over a simple lunch or dinner, most of our time at the brewery was spent marvelling over the process of beer-making. 
The professional brewer went through the full process with us – from the ingredients of barley, hops, and yeast to the finished local beer that we even got to taste for ourselves. Seeing how they flavoured the beer and bottled it was extremely fascinating for the both of us, and it gave us plenty of things to talk about while on the tour.
The tour also included a lunch at the Microbrewery & Restaurant Bar which was the perfect way to fill our stomachs. Better yet, this also alleviated any pressure of having to split the bill which can be a pretty awkward conversation to have on your first meeting.
By this point, we had already warmed up to each other and had no problem continuing our conversations over a delicious contemporary Teochew-inspired meal. With dishes like Garlic Fried Rice with Wagyu Fats and Chaoshan Braised Duck Breast, this was definitely an upgrade from all the fast food we used to eat after school.
After not seeing May Er for over five years, I didn't want to simply head to a cafe after such an exciting afternoon activity. As a nod to our sleepover-filled primary school days, I decided to book a glam picnic package by the sea.
Even though the both of us aren't outdoor-sy people by nature, I thought that booking a new activity would be a good experience for the both of us. Upon reaching East Coast Park, I was pleasantly surprised (and also extremely thankful) that everything was already set up for us. 
The whimsical picnic was decked out in pillows and fairy lights, causing us to gasp audibly upon first sight of its beauty. Coupled with free snacks for us to nibble on, both May Er and I were extremely happy campers. Plus, the beautiful set-up also gave us the perfect excuse to shamelessly celebrate and immortalise our reunion by posting Instagram stories.
The cosy ambience led to deep heart-to-heart talks about life and love in our twenties – a stark contrast to the immature conversations we used to have in primary school. 
We were both extremely excited for the last part of our itinerary – the cable car dining.
With a four-course dinner and free glass of wine, being suspended in mid-air didn't sound like such a bad idea. Thankfully, it didn't rain while we were in the cable car so we were able to fully appreciate the stunning views of the lush forest and Sentosa. 
The private space of the cable car gave us a great opportunity to share some private time together while chit-chatting everything under the sun. From the soft, ambient music streaming in through the speakers to the view of the sunset along the horizon, the both of us were able to relax and share a moment of tranquility.
The star of the show, however, was undoubtedly the food served. With a new course being served with every round of the cable car, the timing was just nice for us to savour every bite. 
The two of us opted for the lobster meal which was extremely delicious and definitely a huge upgrade from the Long John Silver's combos we used to order after school. While the menu is seasonal, they also had vegetarian options and high quality beef to suit all diets.
---
Rekindling our friendship through fun activities
---
If you had told me a few years ago that May Er and I would be touring a brewery, glamping, and even cable car dining together, I probably would have called you crazy. Just like us, our activities definitely had a glow up, from hanging out at the mall to eating lobsters 100M in the air. 
Having spent so much quality time bonding, the thought of us estranged felt almost ridiculous. Looking back, I'm so thankful that I mustered up the courage to send that first text message, making up for lost time and saving our friendship.
I'm glad to have resolved the awkward tension between us, but more importantly, I'm glad to finally have my friend back again. Thanks to the crazy experiences we got to share, I'm sure that we'll look back on these memories fondly, even when we're old and drinking kopi together at the hawker centre.
Most of us probably have regrets about not putting in the effort to maintain our friendships from when we were younger, but it's never too late to rekindle the friendship again. If you'd like to reach out to your old friends just as I did, you can recreate the itinerary above as all the activities are available for booking on Klook.
Recreate our itinerary:

You can browse through the hundreds of tours, attractions, and workshops that Klook has to offer.
Image credit: Klook
If you and your friend are the adventurous sort, go for the AJ Hackett's bungee jumping package for an experience the two of you definitely won't forget. With an included burger set, there's no need to be paiseh when it comes to choosing food to eat.
For something more relaxing that'll give you some quality talking time, you've got things like a mini pottery workshop to bond over. This is also a great option because your creations will take some time to dry and get fired in the kiln – making it the perfect excuse to have another meetup to collect your finished pieces. 
With discounts on ticket prices and exclusive Klook activities, you can jio your family or even your own primary school friends to join you. Better yet, new Klook users can enjoy 10% off the listed prices while existing users get 8% off so you don't have to spend a fortune.
---
This post was brought to you by Klook as part of the SingapoRediscovers campaign.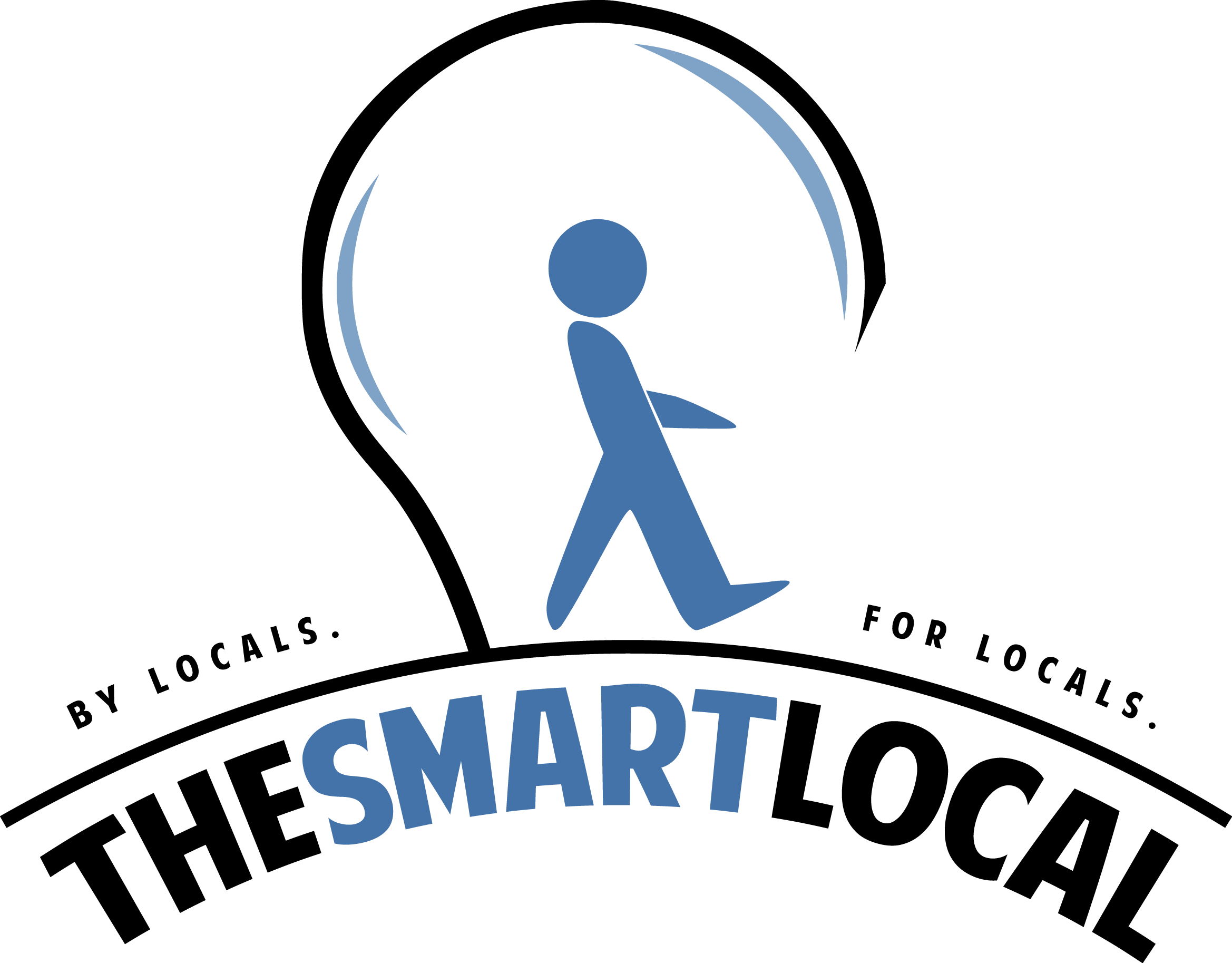 Drop us your email so you won't miss the latest news.