Secret's Out
All my life, I've sniggered at Singaporeans for claiming they've eaten the best in JB (you know nothing!). Raise your hand if you've only ever eaten at either City Square, Kam Loong Curry Fish Head, or Soon Soon Heng Bak Kut Teh. I bet all of you are airing your pits now.
It's time for a local like myself to give you the lowdown on what the real deal is here in JB. This list of food places will show you how to eat like a pro in the foreign land across the border.
Ladies and gentlemen, prepare your stomachs for a gastronomical feast unique to JB.
1. Bai Her's Nyonya Fish Curry
Restoran Bai Her is not just any restaurant. There are so many restaurants to choose from around JB and the trick is to go to places with signature dishes. At Bai Her, you must order their Nyonya Curry Fish Head. It is completely unlike your typical JB curry fish head dish where it's served in a claypot and filled with cabbage.
Not entirely savoury, it has got slices of pineapples in the thick curry which contributes to a heavenly blend of umami and sour. I don't usually eat a whole bowl of rice but with this gravy, I can have two bowls, especially with the fresh fish cooked to perfection.
The best part is that the curry isn't the only thing that's good around here. Try their braised pork and the stir fried greens of the day.
*The two nyonya curry fish dishes featured in this article are completely different.
Address: 6, Jalan Molek 2/1, Taman Molek, 81100 Johor Bahru, Johor
Number: +60 19-753 7326
Opening hours: Daily 11am to 3pm & 5.30pm to 10.30pm | Closed on Thursdays
2. Qin Garden's Nasi Padang
There are a few similar kopitiams in the area and they usually have two parts to it – a cafe where you order your drinks or toast and a nasi padang stall (separate business).
Forget about the other kopitiams and head straight to Restoran Qin Garden. The nasi padang stall here is hands down the best in JB. For the past 25 years, Mr Adam Saraso and his team of Indonesian cooks have been consistently providing their customers with top quality food.
Have my personal favourites – assam stingray, beef rendang, sambal tempeh with long beans and bean sprouts! It pays to be adventurous – try a few different dishes on your first few visits and discover what your favourites are.
Note: This kopitiam is just a minute walk away from the famous Hiap Joo Bakery.
Address: 12, Jalan Trus, Bandar Johor Bahru, 80000 Johor Bahru, Johor
Opening hours: Daily 7am to 5pm | Closed on alternate Fridays
3. Ho Seng Kee's Wanton Mee
Ho Seng Kee is truly JB's treasure. It used to be located at Taman Century in a shophouse but lucky us, he has recently moved to City Square (just opposite immigration)!
When people discuss wanton mee, they usually concentrate on the quality of the dumplings, but what's special about the one at Ho Seng Kee is their noodles. The first thing you'll definitely talk about is the soft yet bouncy first grade noodles that is freshly handmade in their kitchen, daily. Then, the sauce – mildly spicy yet extremely tasty. The dumplings and char siew are of course also excellent. Put everything together and you have one of the best bowls of wanton mee you would've tried so far.
Here, you can order an extra bowl of wan tons to share. If S, M, and L bowls aren't enough for you, try their XXL bowl of noodles!
Address: Lot J6-07, Level 6 Johor Bahru City Square, Jalan Wong Ah Fook, 80000 Johor Bahru
Number: +6012-7107140
Opening hours: Daily 10am to 9pm
4. Ah Hua's Kueh Teow
What I love about the places my family and I frequent in JB is the fact that these places have been around longer than I have. Most them have stories to tell and it always goes "My father's father's father's … started this business". It is usually at these kind of restaurants, full of passion and history, where you find the best food.
This Kway Teow Thng recipe has been around for two generations and Steven has been at it since he was in his teens for more than 30 years. His effort – waking up at 5am every morning to start preparing the delicious broth, is truly appreciated by many. Other than the broth, his special chilli sauce (for dry noodles) is a must try. It complements the noodles so well and although it's supposedly chilli sauce, it's really more sweet than spicy.
You can choose to have the noodles either dry or with soup. Ordering it with soup is quite straightforward – just remember to let them know what you want or don't want in your order (liver/fish stomach/abalone). As for a dry noodle order, you have a choice of having your noodles with soy sauce, chilli sauce and/or vinegar. I recommend mixing all three.
A bowl of regular sized noodles starts at RM6(SGD$2), followed by RM9(SGD$3) and RM13(SGD$4). The restaurant is directly opposite KSL City Mall. By the way, you can't get this in Singapore.
Address: 21, Jalan Serigala, Taman Abad, 80250 Johor Bahru, Johor
Opening hours: Daily 7.30am to 4.30pm
5. KK Lut Lut's Lok Lok
Something common between Malaysians and Singaporeans is that supper is a huge deal. The difference is that there's so much more to find late at night in JB. My personal favourite supper food is Lok Lok, which directly translates to "Boil Boil" in Cantonese. Lok Lok is a buffet of small snacks skewered on sticks which you can choose to have either grilled or deep fried.
The best Lok Lok van in JB has to be KK Lut Lut, also known as the "doomz doomz van". If you were wondering how its nickname came about, it's because you'll get supper while "enjoying" electronic dance music blasting from speakers in the van, making for a truly unique supper experience.
KK Lut Lut's specialty is its outstanding variety and quantity of creative recipes. From all kinds of vegetables wrapped in pork or chicken to Japanese shishamo on sticks – anything you can possibly think of, they definitely have.
Address: Jalan Pingai, Taman Pelangi, 80400 Johor Bahru, Johor, Malaysia (in front of Maybank)
Number: +60 16-704 8583
Opening hours: Daily 10pm to 430am | Closed every third week of the month
6. Meng Fang's Kway Teow Kia
This meal is very similar to your Kway Chap, but a whole lot more legit. I've tried many Kway Teow Kia stalls in JB and I find that Meng Fang has the best. It is a well kept secret amongst the locals in JB and is usually only shared through word-of-mouth.
The broth is more wholesome with a distinct herbal savoury flavour and a dash of sweetness. Plus point, the lady boss is generous with her soup. All you have to do is ask! It is always topped with condiments to complement the entire experience. There is only one size available and each bowl, which comes with some meat, tofu and eggs, is priced at RM6(SGD$2).
For those of you who enjoy all the extra bits, Meng Fang has it all – fresh, clean and natural. What I mean by it being 'natural' is that it isn't drowned in salt so you can taste the natural sweetness of the meats served.
*This hawker centre becomes JB's very own Newton hawker centre at night, without the harassment and over-priced food.
Address: Jalan Musang Bulan, Taman Abad, 80250 Johor Bahru, Johor
Opening hours: Daily 6.30am to 2pm | Closed on Thursdays
7. Mui Seng's Nyonya Fish Head Curry
This is the second nyonya fish head curry I mentioned earlier and it pains me to share this with you but as with all Singaporeans, good things must share right? Mui Seng serves my all time favourite nyonya fish head curry. Well, not just mine but I am sure many of the locals in JB (sorry guys!).
Maybe it is because of my sweet tooth that I prefer this sweet and citrusy flavour. It has got a very unique curry taste with a hint of plum. This dish is served with ladies fingers, long beans, brinjals, tomatoes and of course the freshest fish in town!
Ah Boon, the son of the cook, travels to the market every morning to handpick the freshest ingredients for their loyal customers. No trip to JB is complete before having tried Mui Seng's Nyonya Fish Head Curry. You will certainly leave with satisfied bellies!
Another dish I love here is their fried rice. Sadly, Ah Boon's father has decided to stop cooking and it's only good when cooked by him. But don't give up! He's always around so you can try your luck and request Ah Boon's father to fry you his delicious plate of fried rice.
Address: 127, Jalan Beringin, Taman Melodies, 80250 Johor Bahru, Johor
Number: +6016-7001527
Opening hours: Daily 11am to 3pm | Closed on Mondays
8. Come & Eat's Teow Chew Mui
Don't judge a book by its cover, especially when it comes to Restoran Come & Eat. If you're looking for a simple and cheap meal that's going to leave super good impression, this is the place to be.
Come & Eat is a casual 'point-point' style Teochew restaurant that is known for their freshly steamed fish. You eat them steamed with their signature soybean paste sauce (can be found on every table). It may sound extremely simple but your tastebuds will definitely disagree. They only display 8 types of fish at one time, so make sure you get the fish of your choice first!
You can choose to either have porridge or rice together with the dishes you have chosen. Don't miss their braised duck and taupok! Also, the food here is especially affordable so don't miss this steal.
Address: 34-2-A, Jalan Stulang Darat, 80300 Johor Bahru, Johor
Opening hours: Daily 4pm to 8pm | Closed on Mondays
9. Shoon Fa's Bak Kut Teh
Many of you will agree with the fact that the herbal Bak Kut Teh leaves more of an impact than the pepper ones you usually get in Singapore. That must be the reason why Singaporeans travel to JB mostly to have Bak Kut Teh.
I chose to feature this place (amongst the many other places to have BKT in JB) because of the chill ambience and of course, authenticity. Over here, you won't get the typical black soup BKT. It is instead clear but don't be fooled – a balanced herbal and umami flavour from the essence of pork and herbs will overwhelm your tastebuds.
Something else I love here – the meat falls off effortlessly so you don't have to be embarrassingly aggressive with the ribs. Don't forget to request for a spicy pot, where they add chilli padi to the broth! Super shiok!
Address: 236, Jalan Sutera, Taman Sentosa, 80150 Johor Bahru, Johor
10. Botak's Assam Fish Head
Another one of JB's precious treasures – Restoran Jadi Baru Botak. This is one of very few Chinese restaurants in JB that is halal and frequented by Malays, Chinese and Indians, solidifying their reputation as one of the best assam curry fish heads in JB.
The assam sauce here has a perfect balance of sweet, salty and sour that brings out the flavour of the red snapper. I never fail to have a meal here every trip back to JB – that' just how good it is. Other dishes you must also try are their ikan goreng (fried fish), omelette and sir-fried sotong with black sauce. Portion sizes here are also generous and perfect for sharing.
This place is a 7 minute walk away from the exit at Jalan Jim Quee on the way out of the Malaysian Immigration.
Address: 145, Jalan Lumba Kuda, Johor Bahru
Opening hours: Daily 6am to 4pm | Closed on Mondays
11. Pou Wok's Hokkien Mee
The plate of black noodles you see in the picture below is Malaysia's version of Hokkien Mee which is originally from KL. It is one of the only dishes in Malaysia and Singapore that have the same name but are completely different so don't ask which I prefer.
Despite it being from KL, Uncle Pou Wok's Hokkien Mee is excellent. The thick yellow noodle is evenly coated with savoury and sweet dark soy sauce and deliciously sinful and crunchy lard mixed in. You should add a little of their homemade sambal chilli to add some spice to your meal. If you've never tried KL Hokkien Mee, just come across the causeway to get the best first impression of it in JB.
Other dishes you can try here are their Kampung Chicken, Yong Tau Foo (sells out early) and Salted Egg Bitter gourd.
Address: 40, Jalan Permas 9/2, Bandar Baru Permas Jaya, 81750 Masai, Johor
Number: +60 7-287 0890
Opening hours: Daily 11:30am to 3pm & 5:30pm to 9:30pm
12. Zainal's Place Mee Rebus
This little coffee shop has officially been voted as having the best Mee Rebus in Johor so be prepared to have the tastiest version you'll ever have in your lifetime.
This dish is perfect for a satisfying breakfast. What's great about it is the traditional gravy which is the most important element of this dish. It's light and far from overwhelming but tasty as hell with a signature nutty touch. Complemented with green chillies, crackers and spring onions, don't forget to squeeze the lime for the finishing touch!
You can choose to either have Mee Rebus Udang (prawns) or Mee Rebus Tulang (Bone Marrow). Because of my prawn allergy, I can only say that they look really good. Don't be afraid to try the bone marrow. I really like it's soft and tender texture. Do note that the straw provided is meant for you to suck the best bits out of the bone and not to drink the gravy!
Address: 89, Jalan Keris, Taman Sri Tebrau, Johor bahru (opposite church and Wisma Tionghua)
Number: +60 7-334 1325
13. Sin Bee Hiang's Chicken Rice
Because there are plenty of good chicken rice stalls in Singapore as well (I'll admit it), I was contemplating putting this point in the article. But I've decided, the article isn't complete without this place listed in it.
In JB, I have only ever eaten the chicken rice from Agape Food Court. Of course, that's because it's the best and definitely most authentic. Mr Lee has been selling chicken rice for more than 30 years. His passion is shown by the fact that he personally picks his kampung chicken in the market every morning to ensure the best of quality.
Everything about his chicken rice is excellent – the fresh and juicy meat, fully fragrant rice, and perfectly balanced chilli sauce. My favourite element is the homemade chilli sauce, something you can't get in Singapore. It is more savoury than sweet and goes perfectly with the meal.
Address: 49, Jalan Kuning, Taman Pelangi, 80400 Johor Bahru, Johor
Number: 016-715 9372
Opening hours: Daily 9.30am to 1.30pm | Closed on Mondays
14. Wak Kentut Nasi Lemak
I grew up looking forward to a plate of Nasi Lemak every Sunday morning. Maybe that's why Nasi Lemak often comes to mind whenever I think of comfort food. The first time I tried Wak Kentut's Nasi Lemak (the name literally means 'fart shop nasi lemak'),
There are many good places to have Nasi Lemak in JB, but here, you get the best. It's a simple dish that comes with coconut flavoured rice, a generous serving of delicious sambal, fresh peanuts, slices of cucumber and their famous Malay fried chicken (must try!). The fried chicken served here is double boiled to ensure the outer skin is crisp and crunchy while the meat inside stays moist and juicy.
Take note that it's self service here – you line up like you would in a school canteen. First let them know if you're eating in or taking away, then choose your chicken and place your nasi lemak orders. Walk forward to pay and order your drinks. The cost of a plate of nasi lemak and a piece of chicken are RM1.50 and RM3.50 respectively.
Address: 144, 44, Jalan Susur Kulai 2, Taman Kulai Besar, 81000 Kulai, Johor
Number: 012-754 3818
Opening hours: Daily 5pm to 12am | Closed on Sundays
Cheap Feasting
Everything on this list is not only the best but also definitely affordable! It's so easy to travel across the causeway and treat your precious tum tums so why not come by tomorrow? Try these out first and look forward to more food articles on JB coming your way. If you think your own favourite haunt deserves to be on this list, do feel free to let us know of more worthy eateries in the comment box below!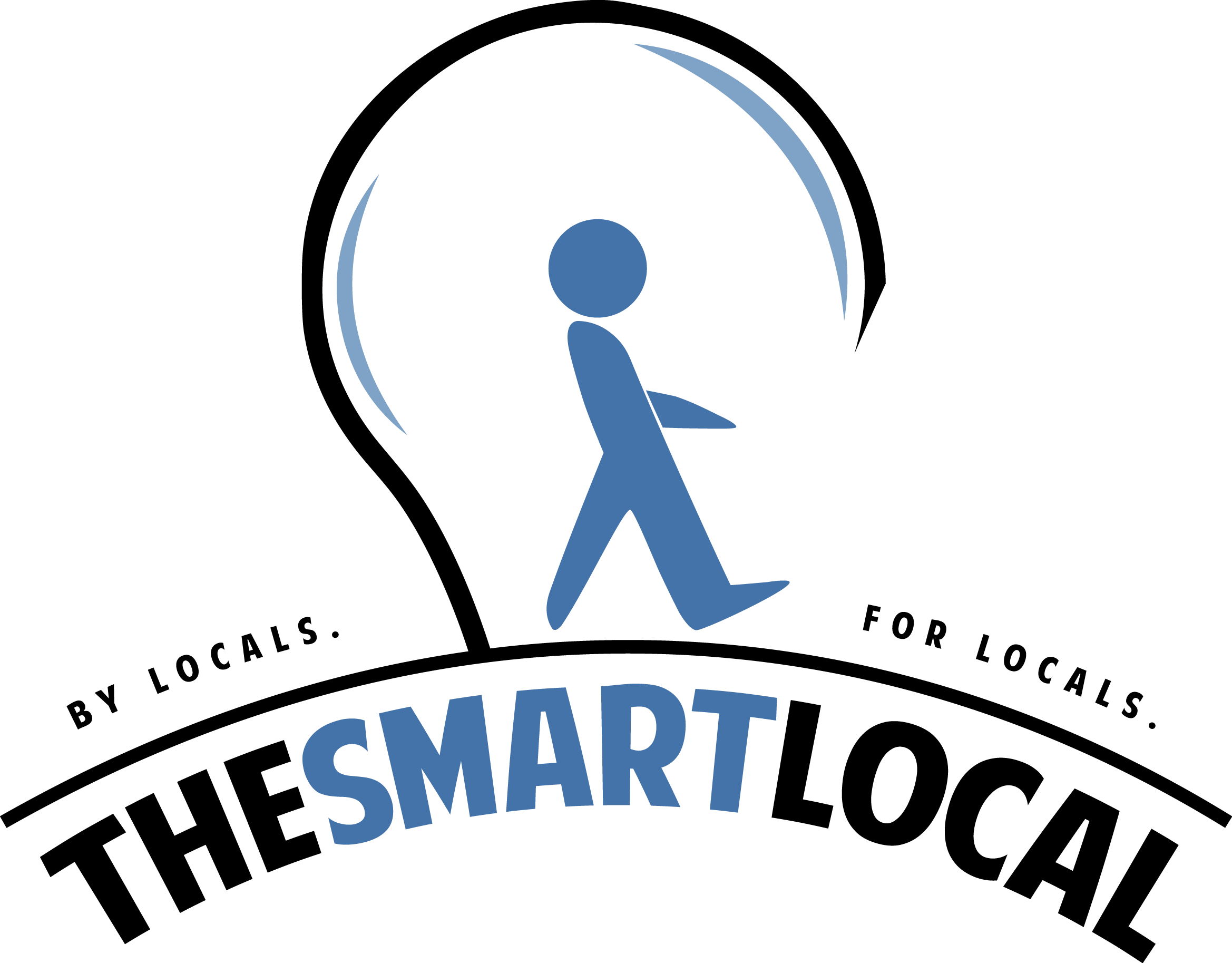 Drop us your email so you won't miss the latest news.