Link Rewards card deals
---
Groceries are an essential part of our weekly shopping sprees, and the Plus! card has been a must-have item for seasoned shoppers to earn Linkpoints to offset their purchases. Now rebranded as the Link Rewards card, there are even more perks to look forward to. 
By becoming a Link member – FYI, registration is free – you'll be entitled to exclusive perks like Gong Cha deals, 1-for-1 buffet promos, and redeeming ice cream with 10 Linkpoints (worth $0.10), serving as rewards for your routine grocery trips.
If your interest has been piqued, here are some examples of Link Rewards deals covering food, retail and self-care to look forward to, so you can anticipate all the gains. 
---
1-for-1 buffet deals & discounts on sweet treats like bubble tea
---

Seafood buffet at Window On The Park.
Image credit: @holidayinnsingaporeorchardcityctr

If you've been meaning to treat yourself to an expensive meal but can't justify the splurge, here's the perfect reason for you to do so. Until 31st May 2023, Link members can enjoy a 1-for-1 lunch and dinner buffet at Window On The Park at Holiday Inn Orchard (U.P. $198-$300/pax). 
The halal buffet's extensive menu offers a range of local delights, including Singapore Nyonya Laksa and Chicken Satay. Currently, there's also an ongoing seafood buffet serving up a juicy spread including scallops, clams, and mussels.

Image credit: @gcb.sutd

This one's for all the fellow bubble tea lovers. If you're hooked on the drink and are lowkey concerned about how much you're spending on BBT on the daily, here's an excuse for you to keep indulging in it. Until 31st December 2022, members can get 5% off Gong Cha purchases, so we'll feel a little less guilty about satisfying our boba needs. 
---
Up to 30% off games, apparel & department store items
---

Image credit: @toyorgame

The deals don't just stop at food and beverages. Whether you're an avid gamer or a self proclaimed shopaholic, there are deals for you to pounce on. 
For starters, gamers will get up to 30% off selected products at Toy or Game until 31st January 2023. This extends to popular products like Nintendo Switches, Nintendo games, headphones, and gaming keyboards. Plus, you'll earn 0.50 Linkpoints with every $1 spent.  
Meanwhile, those on the hunt for designer and beauty products can enjoy taking 10% off purchases on Robinsons Online till 30th April 2023.
Choose from a selection of best-selling beauty items including the Versace Bright Crystal Absolu perfume, unique household appliances such as an ice cream and sorbet maker, and electronics like the popular Sudio wireless earphones. This promo is also stackable with other offers, so be sure to check out your cart during sale season as well, for double the gains. 
---
1-for-1 pampering treatments & deals on leisure activities
---
Retail deals aside, there are more benefits you can look forward to. We're talking deals on different leisure activities and pampering treatments, so you'll get to invest in some stress-relieving outings as well as self-care. 
Treat yourself to a fun day out by booking activities from KKday's application (KKday app on App Store | KKday app on Google Play) or website and get deals valid till 30th April 2023.
They're sure to be memorable outings for you and your pals, from outdoorsy activities like the Skyline Luge Singapore, to classic indoor ones like trips to museums such as the ArtScience Museum and Museum of Ice Cream. 
To get your KKday discounts, simply use KKday's application to receive 10% off for new users by keying in the member code <NTUC10>, and 7% off for existing ones with the code <NTUC7>. First-timers can also get 6% off bookings using the code <NTUC6> via the KKday website. 
In addition, until 31st December 2022, Link members can also pamper themselves and get a next-level glow-up with discounts on services from Glow 2 Go. This includes complimentary eyebrow shaping and design (U.P. $32.10) and 1-for-1 facial treatment (U.P. $28).
Another important part of self-care that we often overlook is healthcare – and regular checkups, at that. Doctors generally recommend that comprehensive health screenings are done once a year for adults over 18, in order to detect health conditions early.
So if you're due for a checkup you've been procrastinating, head down to OneCare Medical for a discounted Basic Health Screening package ($69 excl. GST for Link member) until 31st December 2022. The team of doctors will also be available to help with any questions you might have regarding your health. 
On that note, if you've been looking for a sign to start doing some adulting stuff and investing in health insurance plans, perhaps this is your sign. Link members are also entitled to corporate medical rates plus a complimentary 6-month Personal Accident Plan worth $25,000 from Income.
---
Redeem ice cream with just 10 Linkpoints (worth $0.10)
---
Besides the ongoing card deals, Link members will also have new monthly deals to look forward to on the 10th of every month. This month's 10 on 10 Deals brings us 10 Linkpoints ice cream from 10th-24th July 2022. 
With just 10 Linkpoints – worth $0.10– you'll get to redeem the sweet treat at a variety of different locations islandwide – selected FairPrice Xtra stores, selected Kopitiam outlets, and via the FairPrice website.
---
FairPrice Xtra
---

Tom's Palette Kueh Dardar ice cream.
Image credit: @tomspalettesg

For a mid-month pick-me-up, visit these FairPrice Xtra outlets from 12pm to redeem a cup of Tom's Palette artisanal ice cream (U.P. $3-$4) for just 10 Linkpoints. All you'll have to do is spend $30 in a single receipt on the same day and present your Link Rewards card and receipt to claim your treat at the ice cream cart.
16th July 2022

: NEX,VivoCity

17th July 2022:

AMK Hub, Jurong Point 
A specially crafted range of locally-catered flavours every Singaporean will devour is up for grabs, including Lychee Sorbet, Kueh Dadar, Sesame Crisp and Coconut Crunch. You'll also get to win instant prizes from Link partners such as Circles.Life, Skechers, and Texas Chicken.
---
Kopitiam
---
Trips to Kopitiam food court just got more rewarding with an ice cream treat to complete your meal.
From 12pm on 23rd-24th July 2022, buy a meal at the food court's selected branches via the FairPrice app (FairPrice app on App Store | FairPrice app on Google Play) to redeem a Wall's Cornetto ice cream cone (U.P. $2.40) with 10 Linkpoints, or purchase at just $0.10.
This promo will be valid at Compass One, VivoCity, Yew Tee Square and Northpoint City. To redeem, present your Link Rewards card and/or e-receipt on the FairPrice app at the ice cream booth. 
---
FairPrice website
---
If you usually shop online to avoid carrying heavy groceries, or simply prefer browsing from the comfort of your sofa, you won't be missing out on this ice cream deal either. 

Image credit: @haagendazssg
From 10th-17th July 2022, you can redeem a Häagen-Dazs Stickbar (U.P. $5.80) with 10 Linkpoints just by linking your Link membership in your FairPrice account on the FairPrice website. Best of all, there's no minimum spend required, and the ice cream will be delivered straight to your doorstep, while stocks last. 
*All 10 on 10 Deals are limited to 1 redemption per Link member per day, while stocks last.
---
Bag a bargain with Link Rewards' deals & monthly promos
---
Since grocery shopping is a routine occurrence for us, it only makes sense to make the most out of it. If you're considering signing up for a free Link membership, here's a way to get some serious perks from the get-go.
Simply use the promo code <LINKXTSL200> during the online application process for 200 bonus Linkpoints and $300 worth of welcome vouchers from Link partners.
So whether you're a pro bargain hunter or just in for the seasonal discounts on your fave items like bubble tea and ice cream, check out the Link Rewards Programme to get your money's worth each grocery trip – best of all, membership is completely free. 
---
This post was brought to you by the Link Rewards Programme.
Cover image adapted from: @haagendazssg, @toyorgame, @gcb.sutd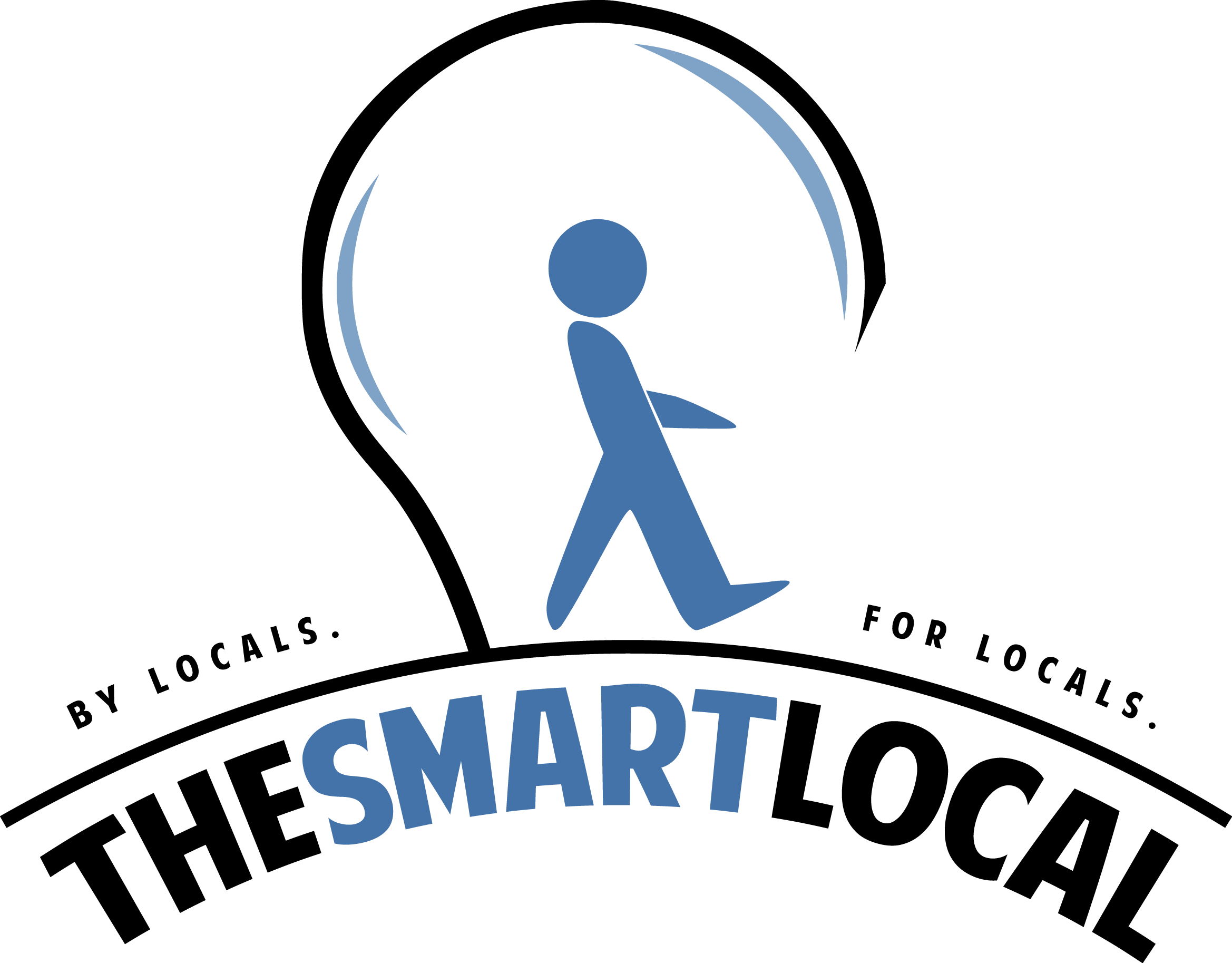 Drop us your email so you won't miss the latest news.