English-Français-Español-日本語
Hello reader! ¡Hola lector! Hallo mein kleiner grüner Kaktus! Learning a new language is like opening a door to a whole new world – you meet new people, expand your horizons, explore new cultures and use it as a secret language with a friend.
Whether you're migrating to another country, working around the region or just in love with the culture, you don't have to leave our sunny shores to learn another language. Just refer to our list of the languages available and where to learn them:
European Languages
1. Spanish

Source Segovia, Spain
The language of upside down exclamation and question marks, Spanish is an easy language for the native English speaker to learn. The words roll off your tongue like poetry, which explains why Pablo Neruda and Enrique Iglesias are so good at writing and singing about love. My colleague went to Spain a while back and fell in love with the architecture, churros and Latin pop.
Suggested School: Las Lilas School
Other Schools: Spanish Studio, Liberis Spanish School, Globibo, Lingo
2. German
"German is the Wurst" – Sausage lovers
Deutsch macht Spaß! German is fun! Trust me, I've been learning German for 6 years and I'm still amazed by how the swear words sound pretty and ordinary words sound like swear words. German is first and foremost a most sensible language. Staubsauger (dust sucker) = vacuum cleaner and Brustwarze (breast wart) = nipple. See, everything makes sense.
I've always found that German is an under-appreciated language, but if you like sausages, history and football, you should start learning German right now.
Suggested School: Goethe Institut
Other Schools: Lingo, Inlingua, Agape, Globibo
3. Dutch

Source Tulip fields in the Netherlands
Netherlands – land of windmills, Anne Frank and tulips. Just like their drug policy, the music tends to be very experimental. Check out their metal bands too! Dutch shares many common traits with German and English, but the accent is on another level, which only makes learning the language more fun right?
Suggested School: Professional Dutch Language Courses for Singaporeans
Other Schools: Lingo, The Language Academy
4. Russian

Source Red Square, Russia
I've always loved the idea of travelling around Eastern Europe and exploring the identities each country has forged after the dissolution of the USSR. Russian is a language that stretches beyond Russia's borders and if you happen to travel to that part of the world often, it may be an asset if you can speak with the locals. It doesn't sound melodic, but the multitude of consonant sounds makes it a fun challenge!
Suggested School: Russian Language Centre
Other Schools: Lingo, Globibo, Inlingua
5. Italian

Source Venice, Italy
Mamma mia! Most of us can put on an atrocious Italian accent thanks to Mario and Luigi, but if you've met a hot Italian girl/guy and you can't get past ti amo, it's time to pick up a new language. It's one of the most romantic languages and everything you say sounds deliciously eloquent. Italians love talking with their hands, so be sure to practise your hand gestures as well.
Suggested School: Italian Cultural Institute Singapore
Other Schools: Globibo, Inlingua, Lingo
6. French
Ah, French. The language of love. It's also the language of complicated food dishes. After learning French, you'll be a pro when it comes to fine dining. You can now order Bouillabaisse with a side of je ne sais quoi, garnished with some Cirque du Soleil, marinated in le toilette and topped with coup d'état.
Suggested School: Alliance Francaise de Singapour
Other Schools: French Toast, French Studio, French Language Academy, Lingo
Asian Languages
7. Japanese

Source Harajuku, Japan
(◍•ᴗ•◍)❤ KAWAII! ← that's the extent of my Japanese. Did you know Japanese is the "fastest" spoken language? "Fastest" meaning native speakers say the most syllables per minute. If you love all things Pokemon, Hello Kitty and One Piece, maybe Japanese is the language for you. Navigate the treacherous waters of katakana, hiragana and kanji with a real life Japanese teacher.
Suggested School: Bunka Language School
Other Schools: Ikoma Language School, Japanese Cultural Society, Hougang Japanese Language School, Pyaess Japanese Language School
8. Korean

Source Gyeongbok Palace, South Korea
Korean is like the ideal language for a rapper. Annyeonghase-YO. Bad jokes aside, this is the most popular language in Singapore right now. The number of Korean language schools just keeps increasing, testament to the popularity of the Hallyu Wave. If you're tired of waiting for the subtitled episodes of Korean dramas and variety shows, learn Korean!
Suggested School: Daehan Korean Language Centre
Other Schools: KLC, Sejong Korean Language School, Ara Korean, Hangeul Korean Language School, Hanok Korean Class
9. Thai

Source Krabi, Thailand
Thai is a beautiful language. The intonation of all the syllables sounds so elegant and regal, especially for ladies. If you travel to Thailand for work very often, it's worth it to learn the language to mingle with the locals. Plus, it's an excuse to go to Bangkok all the time to buy all the cheap things and practise your Thai.
Sabai Sabai
Suggested School: The Language Academy
Other Schools: Sunthornphu, Lingo, Inlingua, Globibo
10. Burmese

Source Bagan, Myanmar
Myanmar is still very much a mystery to most of us. For those of us lucky enough to have the opportunity to travel the country, does it look as amazing as it does on Pinterest? A trip there supposedly feels like travelling back in time to the early 1900s and modernisation has not yet stripped the culture of its authenticity. Explore its troubled past through the world of language, or learn the language for a more rewarding experience in Myanmar.
Suggested School: Lingo
Other Schools: Learn Burmese, The Language Academy
11. Vietnamese

Source Halong Bay, Vietnam
Sweet, spice and everything nice = Pho, summer rolls and Bánh mì. Vietnamese is music to everyone's ears and not difficult to learn once you get past the pronunciation. Soon enough, you'll be backpacking your way through Vietnam, sailing down the Mekong river and joining the locals in all their festivities.
Suggested School: Lingo
Other Schools: Inlingua, Agape, Globibo, Vietnamese Language Centre
12. Tagalog

Source Boracay, Philippines
Tagalog is one of the easier languages on this list – it's pronounced how it's written and is similar to Malay. A useful tool when travelling or doing business in the Philippines. The Filipinos are very hospitable and welcoming, so you'll never lack opportunities to practise with native speakers.
Suggested School: Lingo
13. Malay

Source Cameron Highlands, Malaysia
How far I progressed in Malay lessons: Cikgu, boleh saya pergi ke tandas? How far you should progress: Until you're conversational! Travelling around Malaysia would be so much easier and haggling might be more effective too. It's also one of the easiest languages to practise – just grab one of your Malay friends and start conversing. I'm sure they'll be happy to help you.
Suggested School: Lingo
Other Schools: Inlingua, Agape, Globibo
14. Bahasa Indonesia
Source Borobudur, Indonesia
"It's like broken English. Instead of saying 'my bag is blue', you say 'bag mine is blue'." – Bahasa Indonesia student
Indonesia is a rising economic force in Southeast Asia and we love travelling there for all the cheap golf and cheap clothes. Bahasa Indonesia isn't too different from Malay so it's like killing two birds with one stone.
Suggested School: Lingo
Other Schools: Indotutors, Agape, Globibo
15. Chinese

Source Jiuzhaigou valley, China
"Chinese" encompasses Mandarin and the other dialects spoken in China. It's one of the most 'practical' languages to learn because China is a financial powerhouse, but there are many better reasons to learn Mandarin.
The language is insanely lyrical, and a few words can convey so much meaning. It's also one of the most difficult languages for a native English speaker to learn, which means if you master it, you can do anything.
Suggested School: Linda Mandarin
Other Schools: Singapore Chinese Chamber Institute of Business, Han Hai Language Centre, Lingo, Yi Mandarin, Elite Linguistic Network, Inlingua, Agape
16. Arabic

Source Deserts of Saudi Arabia
I've always wondered how much time is spent learning the language and how much time is spent practising the script. Your handwriting will be most beautiful and you'll be privy to inscriptions from earlier than 500 BCE. The Arab world is so different from Singapore, you'll want to traverse the deserts, meet the camels and explore the many wonders everywhere from Saudi Arabia to Morocco.


Source Kasbah Ruins, Morocco
Suggested School: SimplyArabic
Other Schools: Lingo, Agape, As-Souq, The Language Academy
17. Hindi

Source 3 Idiots, a Hindi movie
Almost everyone in India understands Hindi, thanks in part to the popularity of Hindi movies in Bollywood and in part to pro-Hindi government policies. Yeah sure, business is usually conducted in English, but if you really want to fit in, some basic Hindi goes a long way. The language itself is playful, rapid-fire and relatively easy to pronounce.
Suggested School: Lingo
Other Languages
18. Ancient Languages

Source Colosseum, Rome
Most modern languages trace their roots to one of these ancient languages. The word "language" stems from the latin word lingua. To delve further into the world of linguistics and philosophy, the ancient languages are for the hardcore linguist out there. In Singapore, you can learn Ancient Greek, Latin and Classical Chinese!
Suggested School: Reading Attic
19. Sign Language
Most people learn sign language to make it easier to communicate with hearing impaired friends or family, but even if you don't know anyone who signs, it's one of the most expressive languages out there. You use your entire body to speak, with the use of hand movements, body language and facial expressions.
However, it's worth noting that sign language is usually specific to a community. Singapore Sign Language may be different from that used in other countries.
Suggested School: Singapore Association for the Deaf
20. Klingon
What a pity there isn't a language school for Klingon here. I'm sure it'll be a useful language when travelling through outer space. Until that day comes, you can learn Klingon online. And always remember: not yap wa' Hol (one language is never enough).
Suggested School: Klingon Language Institute
Learning Online
I prefer learning languages with others, but if you're more of an individual learner, here are some websites that offer online language courses for free!
A Whole New World
The more you know, the more people you get to meet and the more you learn! If you've always wanted to learn a new language, it's time to step out of your comfort zone and sign up for some lessons. Before long, you'll be as fluent as a native speaker (we hope). Good luck and have fun!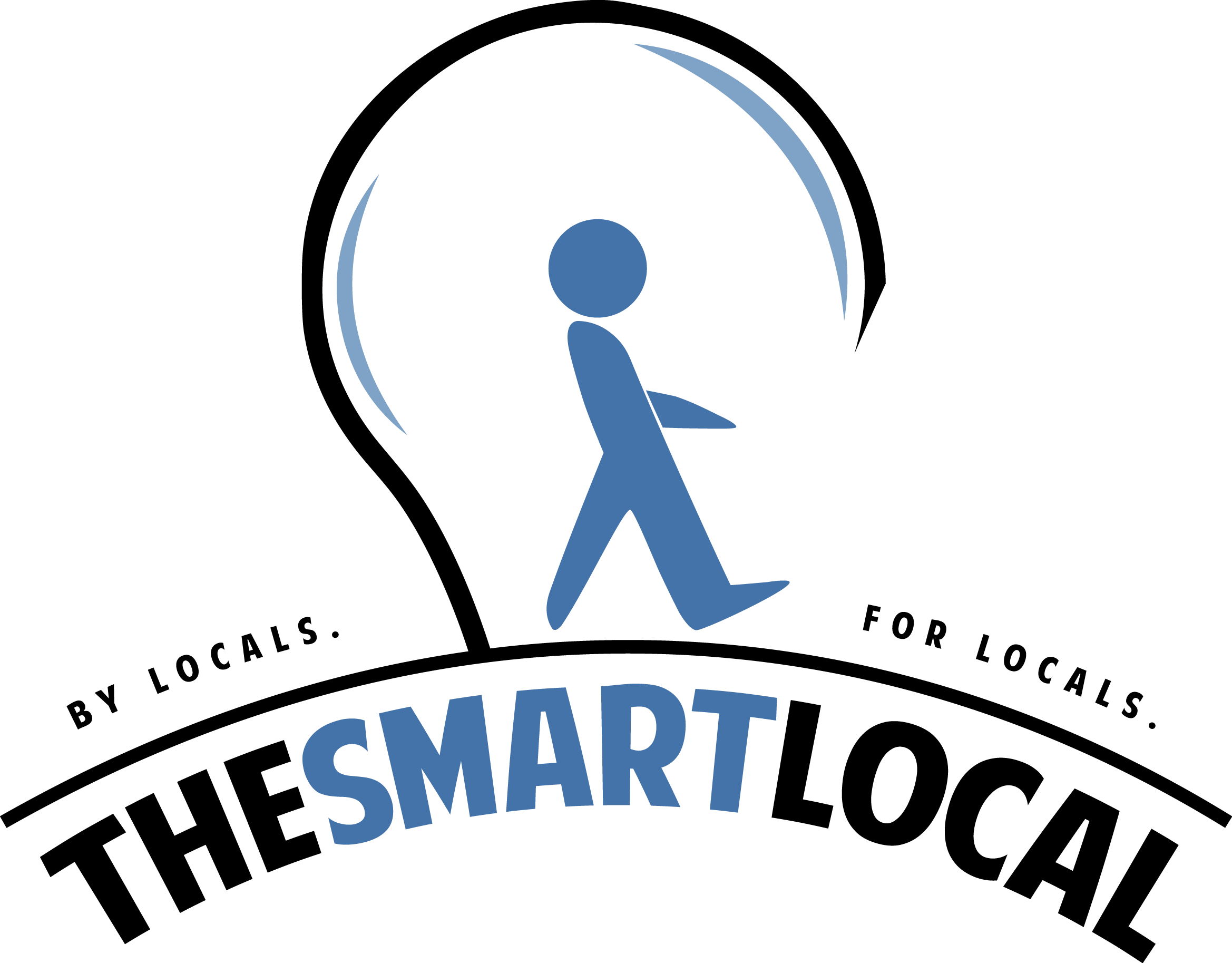 Drop us your email so you won't miss the latest news.