Same same, but different

Since our parents' time, schools have evolved to become more holistic. It's now no longer surprising for students to take part in a variety of extracurricular activities to learn more than just math and science. Thinking back to my school days, I remember several field trips to museums and local attractions that my parents didn't quite have the opportunity to visit during their time.
It's not just primary and secondary schools that are evolving – private schools in music, drama, and other art forms are reinventing themselves as well. One such school is Cristofori Music, a mainstay in Singapore's music scene, which was recently voted as a Top Brand in the Music category of Influential Brands' 2015 survey.
To find out more about this trend, we went down to speak with Cristofori Music School's Director of Music, Ms Koh Lee Ching, to see what they are doing differently. From our little talk, we see 10 ways our kids will get to learn differently in 2020.
1. Students will acquire a truly global education..
In the above video, Emma Baumgartner talks about the importance of immersing yourself in a different culture and grasping every opportunity by the horns. Already, at local university Singapore Management University (SMU), more than 80% of its students travel overseas on exchange programs.
By 2020, teachers will be exposed to a wide variety of teaching styles and curriculums from all over the world. Globalisation is only going to get bigger, and it doesn't make sense to restrict our lessons to just learning about Singapore when we are already encouraging our next generation to go overseas and get work experience abroad.
Cristofori Music tackles this head on by hiring multinational staff members to complement their local instructors, imparting a diverse knowledge of music to their students daily.
2. While remaining proudly patriotic
One of my colleagues recently commented that "with globalisation, every city is getting more and more similar". While globalisation encourages competition and free movement of labour, it often comes at the cost of clouding one's cultural identity.
That's why it's important not to forget where we came from and where we return to visit our old friends and relatives. We may be working and living overseas, but it's still Singapore we call home at the end of the day. Cristofori Music School recognises this, and actively brings music to heartlanders by performing in various Community Centres all over Singapore.
3. They'll learn the values to bring Singapore forward
There are easy things to do, then there are right things to do.
In his 2014 National Day Rally speech, Prime Minister Lee Hsien Loong spoke about an irate citizen who wrote in about a fishball stick lying on a walkway that no government agency could clear due to red tape. This led to the formation of the Municipal Services Office to ensure that government bodies communicate better and fix "problems" like this.
It's easier to delegate responsibility. But as Singapore continues to develop and evolve, so should the standards expected of its inhabitants. Students, going forward, will learn about the right things to do and how to build their characters. They won't only be taught about them in Moral Education classes, but to learn empathy through opportunities to interact with different members of society.
4. They will be encouraged to pursue their passions
Although Singapore's education system is heading in the right direction with new CCAs and new schools like SUTD and SOTA, more can be done to widen the scope for aspiring students wishing to pursue a nonconventional education, such as Game Design or Marine Biology.
Currently, students have to travel overseas to learn about these subjects. But schools are starting to diversify their curricula. Cristofori, for example, offers Ukelele for Beginners, allowing curious minds to pick up less mainstream instruments.
5. Students will get real world exposure
Source
Students who spend all their time memorising books won't remember what they learned in 3 years, but if they practice what they study, they will. Children who learn how to play basketball won't soon forget how to play, as will children who learn how to code.
Some schools really go the distance in encouraging their students to gain more exposure and experience. In fact, when we were talking with Ms Koh, we heard a group of cajonists in the studio next door practising their cajons to contemporary and classical music.
We were told that they were practicing for an item that they would be performing in a few weeks – real world exposure that not everyone is lucky enough to get.
6. They'll learn to be confident about themselves
If you're not confident about yourself, how can you expect others to be confident in you? According to INC.com (hyperlink http://www.inc.com/peter-economy/5-powerful-ways-to-boost-your-confidence.html), one of the best ways to maintain self-confidence is to constantly remind yourself of the things you're thankful for in life and the things you've accomplished in life.
What better way to keep the self-esteem going than by reminding yourself of the holistic education you received and the performances you put on in the past? If you're ever feeling down, remember this: people come a long way to watch you perform. That must have be worth something.
7. Learning will be made more fun and interactive

Kung Fu Math. Source
Kung Fu Math is a fascinating web-based game in which primary school students get to own virtual pets and earn credits to spend on virtual items by doing math problems. Learning is fun after all!
This is the future of learning, when technology will be used to help children bridge the gap between boring lessons and having fun. Some mainstream schools have caught on to this trend. For example, North Vista Primary School ranks in 5th position on KungFu Math's Hall of Fame.
As with all positive trends, we hope this is one that will truly take off in Singapore's education scene.
8. They will learn to express themselves through different mediums
Elvis Presley was known to be awkwardly shy as a teenager, often stuttering in social situations. Despite that, he firmly established himself as a rock-and-roll icon and is a legend of rock music today. How? He managed to do this by expressing himself through his unusual dance moves and rock music.
Soon, children will be exposed to far more disciplines and learning pathways than we could ever imagine. They'll have so many opportunities to stumble upon something they like, and quickly learn to be good at it.
Looking forward, we should encourage younger Singaporeans to challenge themselves and express themselves in different ways – not just through speech and written compositions.
9. They will put their passions to work in all the right places
Source
As education continues to evolve, it's important that one thing doesn't change – giving back to the community and the underprivileged. By encouraging students to use what they know to bring joy to other people, both parties benefit.
For students of technology, this could mean designing applications to improve their lives – for students at Cristofori Music, ample opportunities are provided to bring music to those who need it most.
10. They'll get world-class teachers with real passion for the job

In 2014, the National University of Singapore (NUS) leaped to the top of the QS University Rankings Asia, while the Nanyang Technological University (NTU) also moved from 9th to 7th place.
Cristofori Music School are no slouches either – they've got a team with impressive qualifications. Take for example their Director for Music Education, Mr Yu Danquan, who acquired a Master of Music at the Royal College of Music in London under a full MOE scholarship. Other members of their teaching staff have also been invited to judge and perform at renowned music festivals all over the world.
All this progress has solidified Singapore's reputation as a regional education hub, and with that reputation, Singapore will be able to attract teachers of even higher calibre from all over the world.
Changes in the works
While the importance of good primary and secondary education can never be overstated, children should still be encouraged to go out and find a passion for something they love outside of academia, whether it is music, drama, sports, or even a leadership role in a uniformed group.
All the items on this list are examples of what Cristofori is already doing. Imparting a global education? They have a multinational teaching staff who provide various cultural insights to their students daily. Getting them practical experience? Cristofori arranges a multitude of opportunities for their students to perform – as soon as they're ready.
There's no such thing as a perfect education system, and we need to constantly reinvent ourselves. Cristofori Music's ability to do this is a prime example, having remained relevant in Singapore's music scene because of a constant desire to evolve, bringing its students the best education in music they can get.
The Story Of Cristofori Music School
Cristofori didn't even start off as a music school. The first Cristofori shop was set up in 1980 in Joo Chiat, providing piano repair and servicing. But since moving into music education, they've grown from strength to strength and today, they have more than 35 Cristofori branches and over 15,000 students. With the humble aim of bringing music to every household, it's no surprise that consumers chose Cristofori Music School as their preferred Top Brand under the Music category per the Influential Brands study in 2015.
About Influential Brands
Influential Brands is a consumer insight driven awards programme which provides a platform for brands to celebrate their achievement; for consumers, businesses and stakeholders to recognise the brands' efforts in arriving where they are today. The study conducted by Influential Brands is purely consumer driven and the Top Brands are selected by consumers through their perception and preference, demonstrating the level of impact and influence of the brands in each consumer's life.
Influential Brands seeks to identify consumer preferences, their behaviours, values and to understand how the ever-changing environment affects consumer experience in the purchase journey. The programme is tailored to enrich the brands' relationship with their consumers through ongoing meaningful conversations and engagement.
For more information, like and follow Influential Brands on Facebook for more updates!
---
This is part of Influential Brands 2015, where we highlight the most influential brands in Singapore.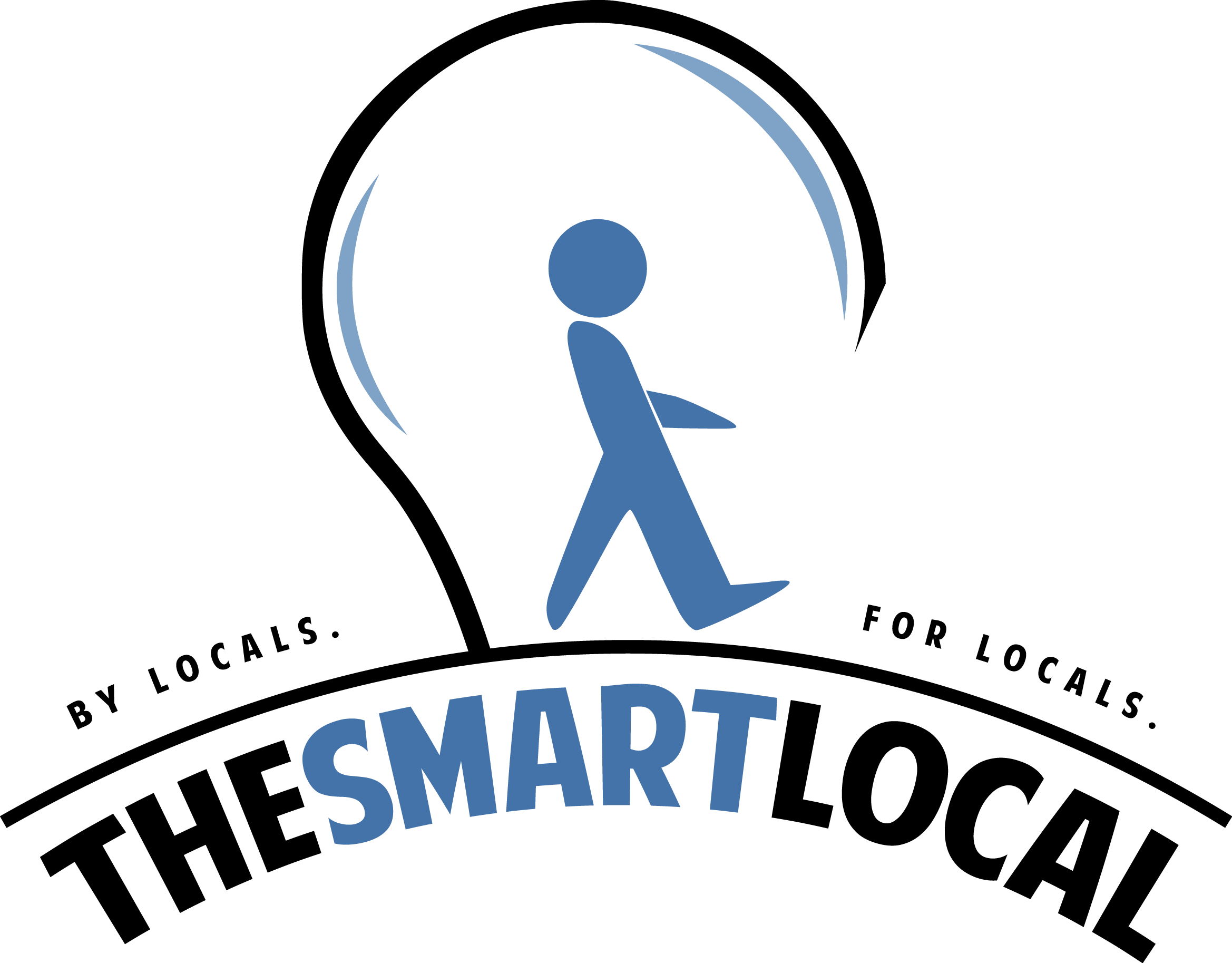 Drop us your email so you won't miss the latest news.