Day in the life of a Lalamove driver
---
From 11.11 online shopping hauls to birthday surprises for friends, doorstep delivery is a godsend to all of us in Singapore – especially when convenience is something of a national obsession. 
Whether tiny parcels or crates of furniture, deliveries arrive at our doorsteps rain or shine throughout the week – and even on weekends. Apart from scribbling our signatures, mumbling a "thank you" and squinting at the label to figure out which household member ordered it, most of us really don't know much else about our delivery drivers and the lives they lead.
For a peek into backbreaking package pick-ups at logistics centres and the kilometres they ply each day, we shadowed Ameen, a 46-year-old Lalamove driver, to experience a day in the life of a delivery driver.
---
Most deliverymen work long hours and drive over 100KM each day
---
What most Singaporeans are familiar with is the hours of anticipation on the day of delivery – wide-eyed as a kid on Christmas morning anticipating the moment the doorbell finally rings.
But for Ameen, delivery means business – especially in the mornings as he starts his day at a warehouse in Toh Guan, near Jurong East. A van driver, Ameen has been assigned Preferred Driver by local online furniture company FortyTwo. At 10AM, he rolls into the loading bay just as the warehouse begins operations.

Ameen mainly transports the Haylee Mattress and Kane X Professional Gaming Chair – two of furniture company FortyTwo's in-house brands.
Moving calmly yet quickly, Ameen expertly loads massive boxes containing an assortment of mattress sizes that weigh up to 25 kilograms. He then carts them back to his van, before effortlessly manoeuvring the items neatly into place. He packs about six mattresses and two gaming chairs in the cavernous interior, which fills the boot to the brim.
Ameen also shares that he starts work at 10AM as that's when the warehouse opens, and ends each day at 5.30PM – surprisingly early, for me at least. 
"FortyTwo closes at 6PM, but by 5PM, the traffic gets so bad, and I can get stuck in a jam." Ameen explains.
Yet with only seven hours on the road each day, Ameen can confidently deliver up to 20 packages during that limited time. To put that into perspective, that's about 20 minutes per job – including driving, parking and shuttling between the loading bay and customer's doorstep. No wonder deliverymen always seem to be in a rush.
"I try to finish as many jobs as possible in the mornings when traffic is lighter, so I don't have to rush so much during the afternoon," Ameen says.
"What about lunch and coffee breaks? Which coffee shop do you usually go to?" I ask.
"I stay near the warehouse, so I quickly have lunch at home before loading more packages for the afternoon. It's also good because I really love my wife's cooking." Ameen laughs. "And no coffee, I only drink tea for breakfast – it's healthier!"
We joined him on a particularly busy day with 18 deliveries. Even though we were slightly behind schedule having taken some time to capture him and the warehouse staff in action, Ameen was all smiles.
---
Tackling bulky, heavy and demanding deliveries
---

Moving the heaviest 25KG king-sized Haylee Mattress in its massive box is no mean feat – but Ameen shares that he has carried packages weighing more than 30KG before.
Needless to say, work gets quite physically demanding for Ameen, as he contends with hefty and bulky parcels all by himself.
"Some Lalamove van drivers hire an extra helper so they can also take on house moving jobs. Or else, how to carry heavy sofas and fridges?" Ameen says. "For me, I can manage these big boxes and chairs, but I always need to be careful. Last time, I got a back injury because I was rushing."

Jay has worked closely with Ameen for several years, and regularly helps him to get loaded each morning.
But on mornings where time is of the essence, the warehouse staff often help Ameen with the tedious task of loading his van. Ameen lights up as he talks about working with Jay, the delivery dispatcher at FortyTwo.
"Jay sends over the list of jobs for the day first thing in the morning, and when I reach the warehouse, we discuss the most efficient route so I can finish the jobs as fast as possible."

It's hard enough moving these large boxes with assistance, but Ameen deals with it solo – rain or shine.
It's more complicated than it sounds, and this planning involves a good understanding of Singapore's road network and traffic conditions throughout the day. The duo then loads the van according to the route so Ameen can retrieve the heavy packages without playing jumbo Jenga under the blazing sun.
But even with the best planning, unforeseen circumstances require Ameen to be constantly alert and be quick on his feet.
"Sometimes, because the loading bay is occupied, it can be difficult to find a parking lot near the home unit. I'll then have to walk quite far to deliver the items," Ameen shares some frustrations encountered in his day-to-day. 

Newly-built BTO flats often still have plenty of barricades and packed loading bays, requiring Ameen to make detours for each delivery.
His route is also carefully planned so he doesn't end up spending the whole day shuttling between Tuas and Tampines. This means that no-shows can be particularly disheartening – especially when he shows up at the doorstep with heavy parcels, only to find out that nobody's home. 
"Usually, I'll call the customer to let them know that I'm on my way, but sometimes I can still knock for five minutes without anybody answering," Ameen says with a wince. "Depending on the address, sometimes I'll need to drive all the way back later that day, or I will need to go back the next day for re-delivery."
But Ameen is quick to count his blessings: "Things used to be a lot more rushed when HDB only had a 10-minute grace period. Now, 20 minutes is much easier and I don't have to worry about parking as much."
---
Most meaningful part of the job
---

Businesses can include Ameen as their preferred driver if they find him reliable and familiar with their processes – this prioritises him for their jobs, making for speedier deliveries. 
In the few hours we spent with Ameen, it was evident that he's highly amicable and friendly deep within. As we chatted about his day-to-day, Ameen glowed as he shared the times he had the opportunity to help out the businesses he has delivered for. 
Ameen excitedly recounts how he's helped out the busy team at FortyTwo during peak periods.
"I'll help them to manage the customers I'm delivering to," Ameen shares. "99% of the time, I can reschedule the delivery myself and solve the problem quickly."
Going above and beyond is also part and parcel of his job. "Usually, we just leave the items at the doorstep, but I always help old aunties and uncles. Otherwise, it's dangerous for them to try to carry the heavy boxes into their homes," Ameen laughs.
In this job, hard work is key – while drivers might earn anywhere from an average of $15 – $40 per delivery depending on the vehicle, distance and package size, they have to focus on driving safely, manoeuvring heavy loads and planning efficient routes.
For Ameen, being a delivery driver in Singapore has its fair share of challenges, but things can be rewarding. "Singaporeans are actually quite friendly," Ameen recounts. "Many times, especially when it's raining, customers will offer tea or other snacks."
---
Secure your deliveries 24/7 with Lalamove
---
Whether you're managing a popular online furniture store that ships hundreds of orders a day, or side-hustling with your home-based businesses, Lalamove (Lalamove for iOS | Lalamove for Android) is a great option when it comes to timely, reliable deliveries. 
Apart from their highly efficient multi-stop feature and 24/7 support, you'll also get to tap on experienced and friendly drivers like Ameen for that personal touch and service.
Even for large companies like FortyTwo, having a pay-as-you-use delivery service is helpful – avoiding vehicle fleet and maintenance costs. But with their team of Preferred Drivers, they're able to deliver on their 2-hour delivery guarantee on their Haylee Mattress and Kane X Professional Gaming Chair.
But even if you're not planning on starting a business, Lalamove's two-wheel and four-wheel fleet offers up plenty of options – be it motorbikes, cars, vans and even lorries: you'll have the right tool for the job. 
Whether you're planning a doorstep birthday surprise or moving bulky appliances to your new home, you can enjoy a bonus 20% off your next delivery with promo code <LALA20TSL>,  capped at $10 for the first 100 new users.
Dealing with hefty loads, heavy traffic and various obstacles and challenges, delivery drivers are an important part of our society, economy and everyday lives. Before you hastily sign off on your next delivery so you can unbox your loot ASAP, take a moment to thank our hardworking heroes who work to bring convenience to all of us, rain or shine. 
---
This post was brought to you by Lalamove.
Photography by Huiwen Chan.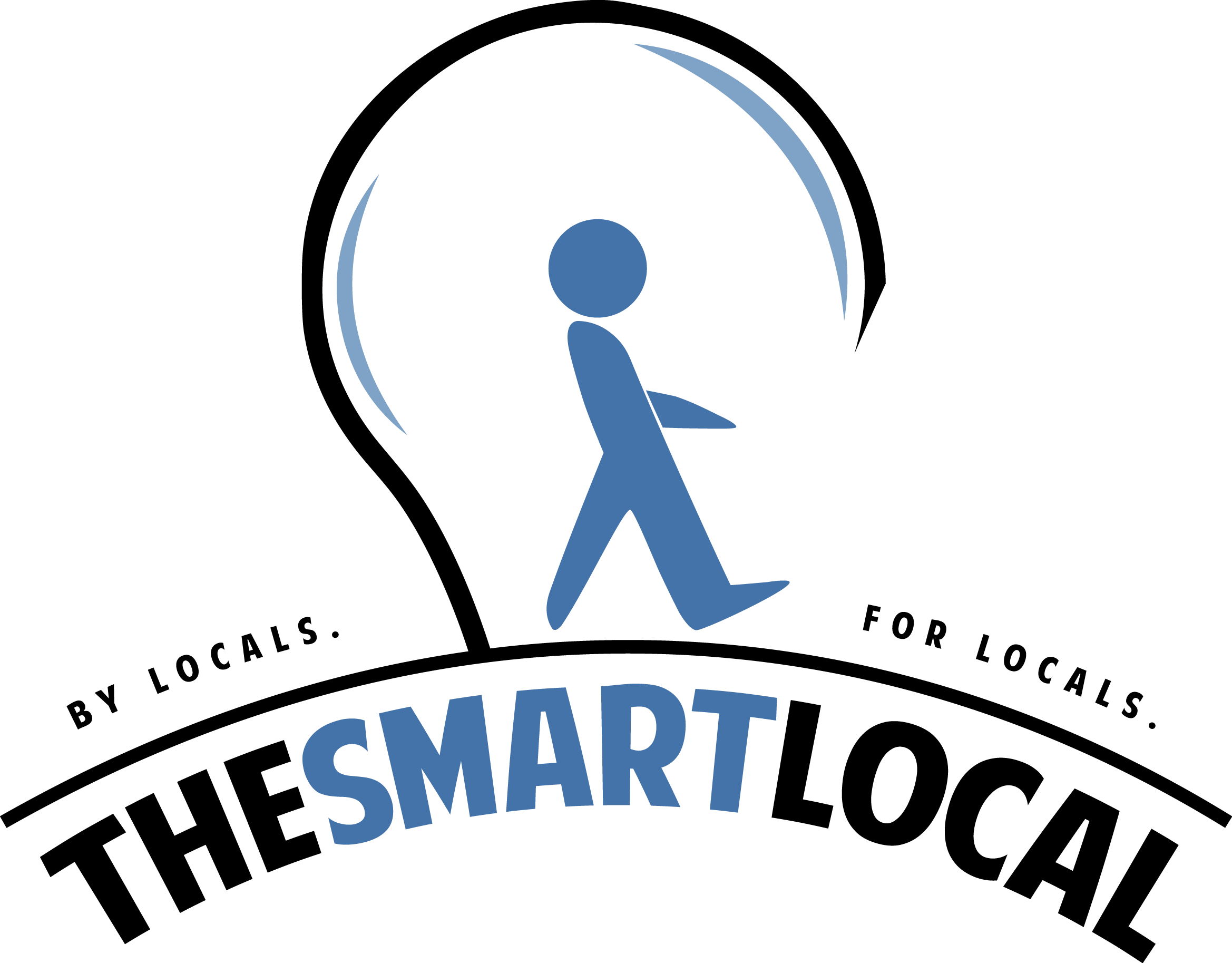 Drop us your email so you won't miss the latest news.