Jewellery shopping tips
---
With the festive season right around the corner, Christmas gifts are in order for your "Nice" list of loved ones. If you're at a loss over what to shop for, jewellery is always a safe bet – especially for the ladies. But it's easy to get overwhelmed by the sheer number of designs available in stores, which makes picking out the perfect piece a serious challenge. 
If distinguishing between terms like "white gold" and "rose gold" makes your head spin, we're here to help. Here are 7 jewellery shopping tips to guide your hunt for some bling for bae or mom, from confirming ring sizes to matching pieces to their skin tone. 
---
– Style – 
---
1. Pick pieces that match her personal style
---
Necklaces and earrings aren't just pretty trinkets; they add a dash of personality to your outfits. Knowing key information like your girlfriend's or mother's fashion style and face shape will do wonders in helping you choose the right piece for them – here's a guide on what to look out for.
---
Necklaces
---

Wearing: Lee Hwa Jewellery's Cheri Amour Necklace from $2,602 (U.P. $3,718).
For necklaces, pay attention to the tops she usually wears. If she favours casual tops with scoop or square necklines, a longer layered necklace will help accentuate her neck and collarbones. 
Conversely, shorter, minimal necklaces complement higher-cut tops like turtlenecks or V-neck shirts. As a plus, these are also suitable for work attire without being overly-distracting. 
---
Rings
---

Jewellery with colours and designs like Lee Hwa Jewellery's Purple Gold collection are better suited with monochromatic apparel.
Rings help to add some sparkle to any OOTD without being too outlandish. If you have no idea where to start, going for minimal ring designs are your safest bet as they can be easily paired with most outfits. 
If your gal tends to stick to a monochromatic wardrobe, then feel free to explore more unique gems with different colours and designs. These won't over-complicate her overall look while making a statement. 
---
Earrings
---

Wearing: Lee Hwa Jewellery's Purple Gold Paola Earrings from $2,348 (U.P. $4,708).
How well a pair of earrings suits someone is largely dependent on how well it complements their face shape. Here's what to look out for: 
Those with

square faces

should focus more on rounded designs and hoops – just make sure the length doesn't end near the jawline, as it can make your face look more angular than it already is. 

If you have a

round face

, consider square or oblong-shaped earrings as they add some contrast to the circular shape of the face. Bonus points if their length extends below the jawline, since it helps to visually lengthen your face.

The top choice for people with

heart-shaped faces

should be triangular-shaped earrings to help add some weight to the lower half of their face. 

The luckiest of the bunch are

oval-shaped folks

, as their face shape suits all kinds of earrings.
---
 2. Pick pieces that match her skin tone
---

Wearing: Lee Hwa Jewellery's Purple Gold Paola Bracelet from $1,648 (U.P. $3,308).
Other than considerations like design and shape, you'll also have to think about the right colour of jewellery. And to determine that, you'll have to double-check the skin tone of your giftee. Doing so can make a world of difference to how your intended jewellery gift looks on them.
Generally, most people have either a warm or cool skin tone. The easiest way to determine this is to examine the veins on the underside of their arm – those with green-coloured veins are more likely to have a warm skin tone, while those with purplish-blue veins most likely have a cooler skin tone.
For warmer skin tones, yellow or rose gold items are more suitable. Those with cooler skin tones would look better with white-coloured jewellery like white gold, as the sheen for these won't wash out their already-light complexion. With this information in mind, you can now head to the jewellery store with clearer intentions.
---
– Practicality – 
---
3. Check on existing allergies before buying
---
Just like how you'd check for any potential allergies before picking up your meds, you might be surprised to find you should do the same before buying any jewellery. The last thing you'd want is to buy a necklace for the leading lady in your life, only for her to develop a nasty rash from it. 
Typically, most jewellery allergies are caused by nickel, which is usually found in cheap metal jewellery. Even if your SO isn't allergic, your best bet is to go for hypoallergenic metals like sterling silver or 14-karat gold pieces since these are certified safe for those with sensitive skin.
---
4. Look into longer-lasting, scratch-resistant metals for daily use
---
Jewellery is a symbol of love, so you wouldn't want to find scratches or tarnish on yours within a matter of months. To avoid this, go for white gold or rose gold over yellow gold, which tend to be more durable. Rose gold in particular, includes copper alloy which makes it stronger compared to its contemporaries.
Of course, every piece of jewellery still requires its fair share of upkeep to maintain its gleam for the long haul. Use liquid polish to clean up silver pieces, and dip gold pieces in a mixture of dish soap and warm water before gently running a soft cloth or a soft toothbrush all over. You should aim to do this once a week if you want to keep them flossy.
---
5. Check its warranty
---

Call up jewellers before heading down to check on their warranty policies and clauses
Warranty periods aren't just limited to your gaming consoles or portable charges – they're available for jewellery as well. Think of it as a badge of pride among jewellers, as it gives their customers a sense of security, as well as acts as a declaration of their products' authenticity. 
Each jeweller has varying warranty clauses, so it's best to check with every single one you visit to note if there are any stark discrepancies. For example, Lee Hwa Jewellery offers full value guarantee for their Destinée and Forevermark diamonds , where you receive a 100% trade-in value when you upgrade your Destinée and/or Forevermark diamonds for 1.5 times its value, within 24 months from purchase
On top of that, all jewellers should also have in-depth knowledge on their products, so feel free to shoot the staff questions while shopping to determine an item's authenticity. 
---
6. Do the "snag" test before buying
---
Not every jewellery item is made as well as they may look. On occasion, cheaper pieces aren't polished properly, leading to rough surfaces that can irritate your skin or snag a loose thread on your clothing.
One simple test you can do before swiping your credit card is to do the "snag" test, which involves gently running the piece of jewellery over your clothes and skin to see if it will cause any potential damage. If it pulls at your clothes or feels rough to the touch, it's advisable to opt for an alternative instead. 
---
– Sizing – 
---
7. Confirm the right ring and wrist sizes beforehand
---
Whether you're purchasing a new necklace to add to your mum's collection, or looking to seal your commitment to your SO with a ring, trying to find the right size can be a toughie. To help you out, here are some ways you can suss out her measurements before buying the actual thing:
---
Rings
---

Wearing: Lee Hwa Jewellery's Forevermark Black Label Two-Tiered Heart Ring. 
If she already has a ring in her jewellery collection, you can use it to trace an outline. Otherwise, you can strike a deal with her bestie to flat out ask her, or even sneakily take her measurements while she's asleep using a piece of string.
Alternatively, an out-of-the-box method is to get artsy with her. Try an art jamming date or pottery class that involves making handprints or a hand mould. You can then use these as references for the jeweller, who should be skilled enough to get a rough measurement from it. 
---
Earrings
---

Lobe and upper lobe piercings are the more common type of piercings
Image credit: yurakrasil/Shutterstock
The most common piercing is, of course, the lobe piercing. But careless guys take note – before you go with just any pair of earrings for a present, don't forget to ensure that the recipient has their ears pierced.
Better yet, if she has more than one ear hole, you can also consider getting multi-wear earrings which include both a stud and a dangling piece that she can wear on the same ear. 
---
Bracelets
---
When you're gifting a bracelet, you neither want it to be snug to the point it digs into their skin, nor loose enough to fall off the wrist entirely. 
Just like measuring the ring size, you can use a string or sneakily ask to try on their watch to estimate the circumference of their wrist. Be sure to consider space for the wrist bone, as that's the place the bracelet will sit at. 
---
Jewellery shopping tips to take note of
---
Shopping for jewellery can be a daunting feat when you haven't the faintest clue on what to look out for. With these 7 jewellery shopping tips, you'll have a better idea of how to find the right piece for the lady in your life.
---
Celebrate Christmas with Lee Hwa Jewellery
---
If the Orchard Road decorations haven't made it clear enough, Christmas is almost upon us. It's never too early to think about gifts, and if you're planning to make a grand gesture this year to bring some hope to your loved one's life for next year, jewellery will make a serious contender for presents.

The Destinée Dazzle collection features multi-wear earrings and necklace with diamonds shaped in a Christmas tree. Both retail from $1,788. 
As part of their Hope, Dazzle & Love Christmas collection, Lee Hwa Jewellery is launching new designs. You can't get any more festive than with the Christmas tree-inspired necklace and earrings in their Destinée Dazzle collection – a chic way of adding some yuletide to an outfit.
Lee Hwa Jewellery's Twinkle Diamond collection – Avery Twinkle Diamond Pendant from $378, Angelique Twinkle DIamond Pendant from $328 and Esme Twinkle Diamond Pendant from $298. 
Expand your options with their Twinkle Diamond collection, which add designs of an angel, dove, and stars to the mix. These are simple yet sophisticated, and are appropriate for any occasion, be it work or play. 
Look closer at the pieces and you'll realise that the diamond moves, due to an engineering setting that holds it on a tiny pivot – a fun fact to make your gift even more special.

Lee Hwa Jewellery's Purple Gold Paola collection features a poinsettia design – Paola Ring from $1,208 (U.P. $2,418), Paola Bracelet from $1,648 (U.P. $3,308), Paola Earrings from $2,348 (U.P. $4,708), and Paola Necklace from $2,128 (U.P. $4,258). 
Alternatively, their Purple Gold Paola Collection will delight those with a liking for more feminine pieces. 
Featuring poinsettia flower inspired design, the collection includes products ranging from bracelets to necklaces, so you can easily find something that suits your loved one's fancy.
As an added festive treat, Lee Hwa Jewellery will be running plenty of promotions to help you get your gifts without breaking the bank. Head down to any one of their boutiques to snag up to 50% off selected pieces and receive cash vouchers when you shop in stores.
For those who'd rather shop from the comfort of your homes, any purchases of minimum $300 from their eBoutique will net you a Majesta Pendant (worth $228) that you can shower upon your special someone as well – while stocks last.  
2020 might not have exactly gone according to plan for many of us, but we can determine how it ends with the upcoming festive season. If you're looking to cap the year off on a high with the queen of your heart, then you know what they say: diamonds are a girl's best friend. 
---
This post was brought to you by Lee Hwa Jewellery.
Photography by Nadia Loewito.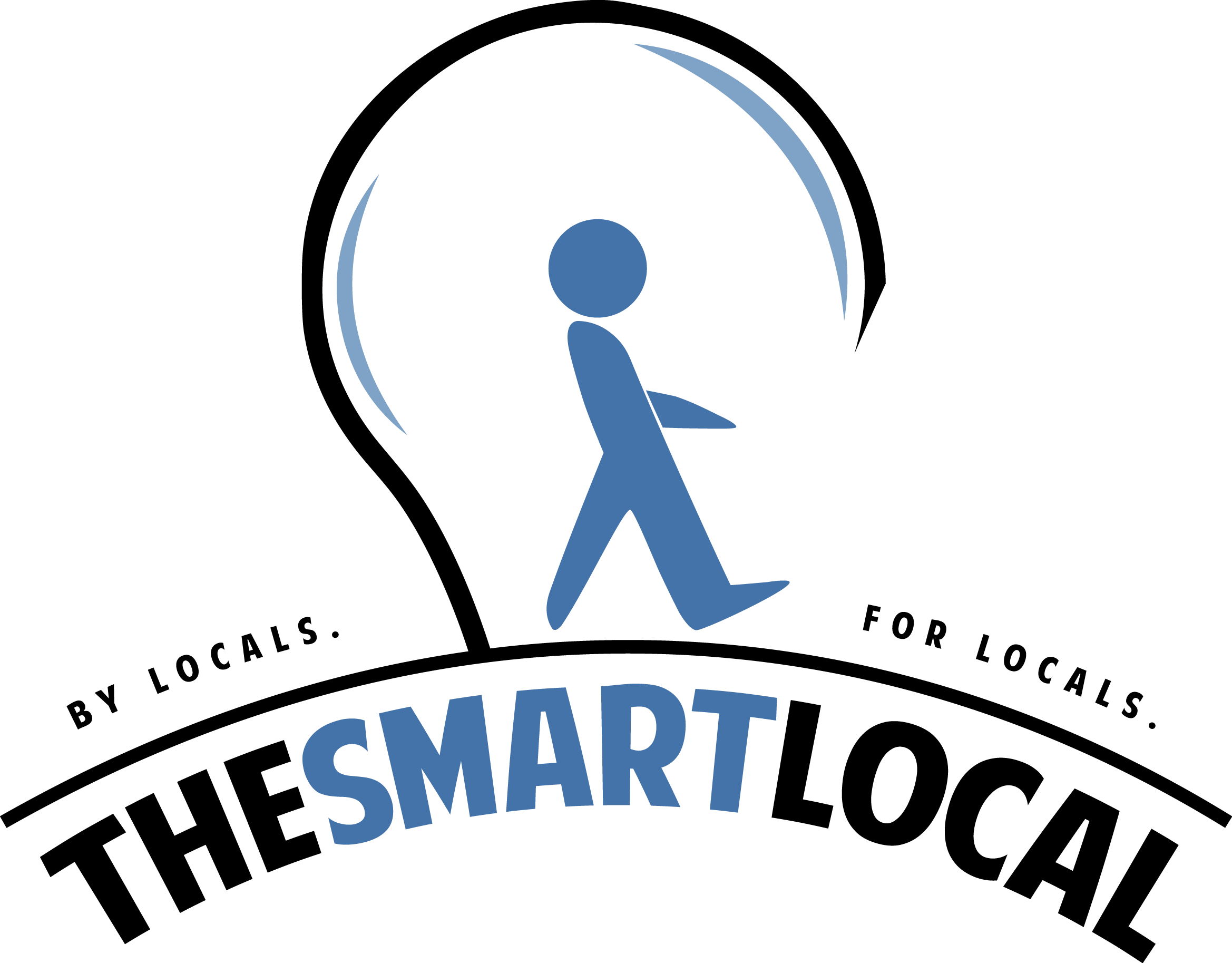 Drop us your email so you won't miss the latest news.