Visiting Japan in 2017
Travellers to Japan rejoice — the season of braving icy cold winds and frostbitten fingers is finally coming to a close. Spring is coming up, and that means cherry blossoms and all-in perfect weather.
Over the next few months, Japan will be at its best, featuring a maximum high temperature of 24°C. That temperature range, coupled with Japan's characteristic strong winds, basically makes Japan's weather everything that Singapore's isn't, minus unbearable cold and snow.
Here are the best 5 regions in Japan to visit and the best sites to catch gorgeous scenery at:
1. Kanto
Must-visit cities : Tokyo and Chiba
Many might think that cities in the densely populated region of Kanto can't offer a generous view of greenery, but the ever-popular tourist destination is already welcoming its first blooms and it will soon be showering flakes of snow-like cherry blossoms everywhere.
Estimated sakura season: Late March to early April
Hotspot: Tokyo Skytree (Tokyo)
Adapted from source: @golows
Source: @_coruscant_
If it's your first time hitting up Japan, you know you have to tick Tokyo off your list. Absorb the wholesome beauty of Tokyo's cityscape at the Tokyo Skytree, a 634 metres tall digital broadcast tower famously known for its observation deck.
It's an all-in-one tourist spot with shopping facilities, an aquarium and even a planetarium! Not to mention, the views from inside and out are spectacular at night.
Hotspot: Isumi Railway (Chiba)
Source: @xxxvioletzblack
If you want to channel your wanderlust beyond Tokyo, hop onto the Isumi Railway in Chiba for a picturesque escape to a trail of rapeseed blossoms. Stretching across the center of the Boso Peninsula, the local railway will reel you into a 15 km long journey with breathtaking views of bright yellow and pink flowers.
Just look at how the cute carriage seamlessly blends into its surroundings!
2. Kinki/Kansai
Must-visit cities : Osaka, Hyogo and Kyoto
Sakura tunnel at Osaka Mint
Source: @haeryang_kim
An increasingly popular tourist spot popular amongst Singaporeans for Universal Studios Japan in Osaka (mostly for Harry Potter World), the region of Kinki/Kansai is also well-known for its bustling nightlife and abundance of mouth-watering street food. Seriously, they're so well known for their food that their unofficial slogan is kuidaore ('eat until you drop').
Base your trip in Osaka if you go to this region; you'll be able to gain easy peasy access to Japan's most ethereal hotspots.
Estimated sakura season: Late March to early April
Hotspot: Himeji Castle (Hyogo)
Himeji Castle is also known as the 'White Heron Castle' because of its resemblance to a white heron flying in the sky
Source: @kaolla.rose
The city of Himeji is less than an hour away from Osaka by train, and it's where Japan's most visited castle stands. Don't be fooled by the seemingly delicate exterior of this ancient building, because the Himeji Castle has survived for almost 700 years despite a bombing and even an earthquake!
During Spring, the surroundings of the castle turn into an explosion of pink sakura blossoms — almost like a surreal depiction of heaven.
Hotspot: Togetsukyo Bridge (Kyoto)
Source: @chubenjie
Another trip to consider from Osaka is Kyoto. Take a short shinkansen ('bullet train') ride and visit its well-loved symbol, the Togetsukyo Bridge! Also known as the "bridge to the moon", legend has it that an emperor named it after seeing a full moon beaming over it on a casual night out, hence the name Togetsu ('moon passing'). The scenic view leaves no question why the place is a popular film site for many Japanese TV dramas and movies.
3. Hokkaido
Shikaribetsu Lake is surrounded by unspoilt nature, and the 'Lips Mountains' are a popular spot for outdoor activities.
When you think of Hokkaido, you might only be able to think of two things — skiing, and the best ice cream in the world. But if you do your research, there's actually a whole lot of a reasons why you should visit the Japan of wide-open spaces!
Fun fact: The vast lands in Hokkaido actually takes up 20% of Japan's land area, but only 5% of its entire population. Best for outdoor enthusiasts, this region is an island on its own and is the most nature-friendly area of Japan with the widest range of amazing scenery.
Estimated sakura season: Early May to mid May
Hotspot: Mt. Hakodate
Foot of Mt. Hakodate
Source
© AFLO, powered by ZEKKEI Japan
Any effortless photo taken at the top of Mt. Hakodate at night will look on point because the brightly lit Hokkaido city cannot look bad in any given situation. Bring some company and have a chit chat overlooking thousands of lights. You'll understand why Mt. Hakodate is one of Japan's best night views and places to chill.
Hotspot: Lake Mashu
© AFLO, powered by ZEKKEI Japan
Second only to Russia's Lake Baikal, this crater lake is one of the clearest water bodies you can find in the world. The lake is often obscured under a fog and rumours say that seeing the surface of the water will bring you bad luck! Superstitions aside, witnessing its beauty will leave you speechless; because some views are just too spectacular to be put into words.
4. Tohoku
Must-visit cities : Miyagai and Aomori
Tohoku is a quaint escape from the hustlin' cities, being well known for its countrysides, hot springs and mountains. It's a big region up north of Japan's main island, and if you miss the cherry blossoms in March to early April, Tohoku can be your backup plan! Flowers bloom a few weeks later than other places and reach their zenith at the end of April to the beginning of May.
Estimated sakura season: Late April to early May
Hotspot: Matsushima (Miyagai)
One of three most scenic places in Japan, Matsushima offers razzle-dazzle views all year long, giving off different auras according to the changing seasons. In spring, over 260 cherry trees blossom on the hillside of Saigyo Modoshi no Matsu Park, adding swathes of vibrant pink. There'll be swarms of people opening their mats for picnics, so grab some bento boxes from a convenience store and join in the festivities!
Hotspot: Oirase Mountain Stream (Aomori)
Adapted from source: @shohei_0620
Step into the luscious greenery of Oirase Mountain Stream, a 14 km long trail of water flowing from Lake Towada between tunnels of tall trees. Designated as a national treasure of Japan, the stream also has several waterfalls and there's even a trail for cyclists! Rent a bike and ride into the sounds of gushing water and leaves rustling in the wind; it can be amazingly therapeutic.
There's no direct flight to Tohoku from Singapore, but you can easily access the region by taking a stopover in Tokyo and hopping onto a domestic flight starting from $90!
5. Kyushu
Must-visit cities : Fukuoka, Oita, Kumamoto and Kagoshima
Wisterias in bloom at Kawachi Fujien Wisteria Gardens
Source: @yoshir0615
Hells of Beppu — those clouds are not special effects
Source: @satsukiomuranyc
This is Japan's southernmost main island with warm, friendly and laidback locals. Pace of life in Kyushu is slow and relaxing, with several hot-spring towns and trekking trails perfect for family time. Much of Japan's history originates from this lesser-known region and it's known to be a home for samurais, glorious wartime stories and several active volcanoes.
Estimated sakura season: Late March to mid April
Hotspot: Maizuru Park (Fukuoka)
Adapted from Source
Adapted from Source
Famous for housing the ruins of Fukuoka Castle, Maizuru Park is Fukuoka's most popular hanami ('flower viewing') spot with tons of locals basking in its lawned areas for picnics in the springtime. If you're visiting with your families, this spot is perfect for children to be let loose on an athletic field. There'll be rows of stands selling food and drinks, so if you didn't manage to prepare your own picnic, don't fret about it, just grab some local goodies in the park itself!
Hotspot: Ishingyou Cherry (Kumamoto)
© AFLO, powered by ZEKKEI Japan
This cherry blossom tree could have well seen our grandparents, but it still blooms as beautifully as ever despite being over 400 years old! Surrounded by a wealthy amount of vibrant yellow rape blossoms that bloom at the same time, you get the best of both worlds going to this hotspot. The branches of the pale pink tree stretches 32 meters; you'll need to hold hands with 4-5 people to wrap your arms around its bark.
Hotspot: Yakushima (Kagoshima)
Source: @bbangchae_8_20
Notice any resemblance?
Source
If you ever wondered where animation master Hayao Miyazaki got inspiration for his stunning backgrounds, this is your answer. The worldwide acclaimed director of My Neighbour Totoro and Howl's Moving Castle was so enamoured by Yakushima that he based his 1997 film Princess Mononoke's setting on this island.
With looming vines, huge trees and moss-covered rocks, entering Yakushima's Shiratani Ravine will feel like you're stepping into extra-terrestrial grounds.
Fuss-free travels to Japan
The cherry blossom seasons are ephemeral and fleeting, so mark your calendars and book your flights now before they're taken by other enthusiastic travellers! The Japan National Tourism Organisation (JNTO) has partnered up with airlines and travel websites to bring you the best deals for your 2017 springtime getaway.
With websites like Expedia, Zuji and CheapTickets.sg, looking for hotels and flights to your travel destinations can be settled hassle-free. Simply pick your dates and click away — the internet can do the rest for you. Flights start from as low as $222 one-way on Scoot, with great offers from Singapore Airlines, ANA and Japan Airlines as well.
The campaign extends all the way till June, so you'll get to experience the best of Japan in spring and early summer. You deserve a break from the everyday grind at work; it's time for some travel healing and genki ('energy') boosting in Japan!
---
This post was brought to you by the Japan National Tourism Organisation.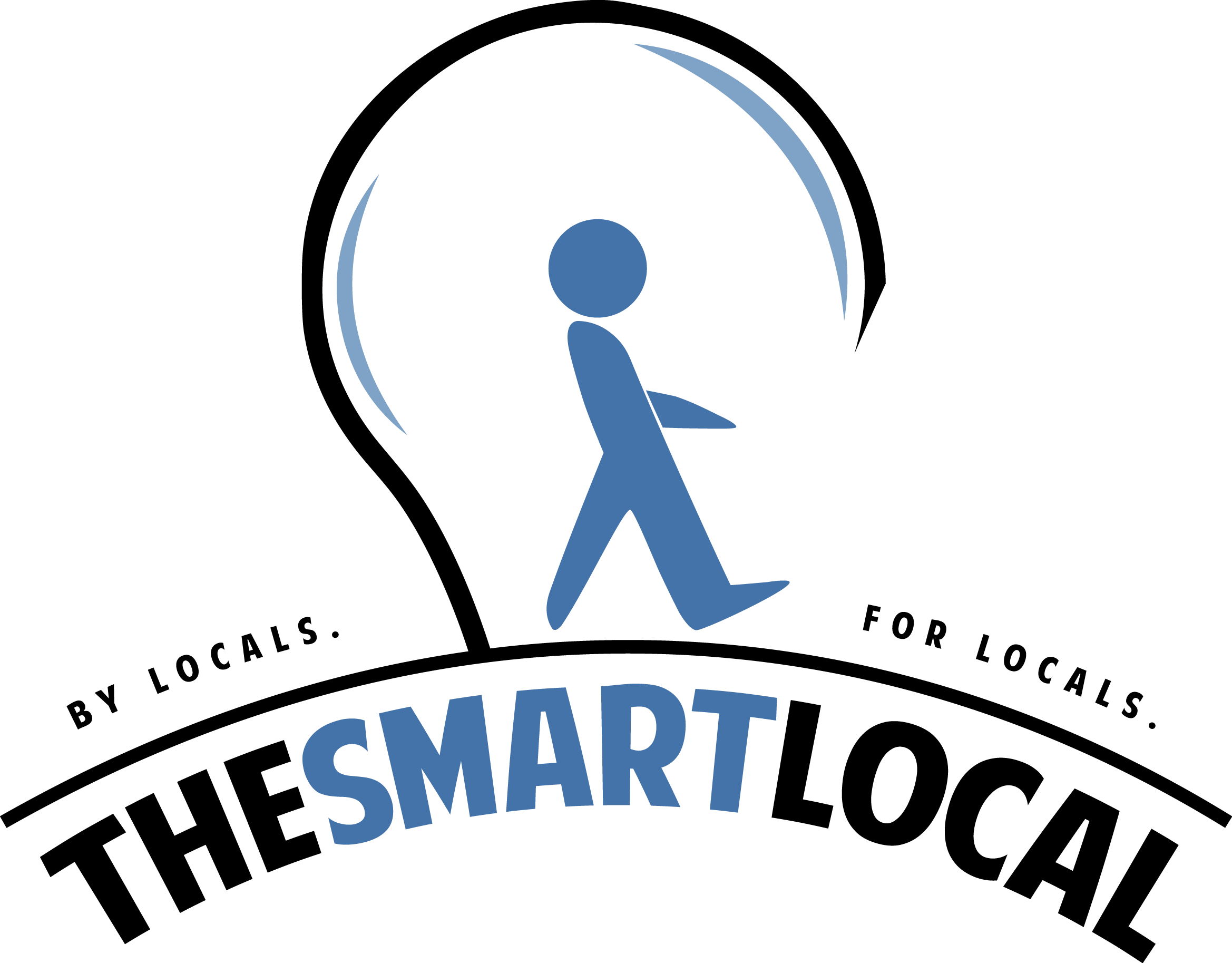 Drop us your email so you won't miss the latest news.