New Year, New Food
2017 is fast approaching, and it's that time again to make resolutions we know we're not gonna keep. Let's leave lying to ourselves about diet plans and non-committal relationships with the gym in the past. Start the year right with the one thing that'll never disappoint: Food.
And there's no need to fret about coming up with a list, because we've already done it for you. From galaxy cakes to chicken rice sushi, here are 20 new cafes and restaurants that will prove the only resolutions you'll need this year are the ones that can go into your tummy.
Cafes
1. dal.komm COFFEE
K-Drama lover or not, you've probably heard of Descendants Of The Sun, the hit show that swept our nation – and girls off their feet. Fans will be thrilled to know that dal.komm COFFEE, which appeared in the series, has launched its first outlet in Singapore. So, for anyone who's imagined being on a coffee date with Song Joong-Ki, you're now one step closer to realising your dreams. Kinda.
Source: @fellldown
dal.komm boasts high quality coffee beans that come in a range of three blends, for whatever your caffeine preference. If you're not in the mood for a cuppa joe, the menu also offers fruit juices and desserts, such as their signature Cherry Tomato Bingsu ($10.90, $15.90 for large). I mean, what's a Korean cafe without a good ol' bingsu, right?
Check out the full review by our friends at Eatbook!
Address: The Centrepoint, #01-01/02/03/04/05/06, #01-102/103
Opening Hours: 10am – 10pm (Mon – Sun)
Website: http://www.dalkomm.com.sg/
2. Sugarhaus
Source: @wheredatblueshirt
2016 has seen trends come and go, but one that stuck with me was the galaxy cake. Turns out, I'm not the only one. Enter Sugarhaus, a new cake shop and ice cream parlour that offers this stellar dessert right here on our sunny island.
They had me at bacon. Source: @arentijustawesome
Once you've wiped that drool off your face from their Galaxy Taro Cake ($8.80 per slice, only available on weekends), treat yo'self to more desserts that they make from scratch. From their fan favourite, Bacon Cinnamon Cake ($7 per slice) to signature ice creams and waffles (starting at $3.50 per scoop), Sugarhaus is a place that needs to be part of your universe.
Address: Serene Centre, #01-03A, 10 Jalan Serene, Singapore 258748
Opening Hours: 12pm – 10pm (Mon – Sun)
Telephone: 6314 2247
3. Chimney SG
Source: @defectedmelody
I hear you dessert hipsters – cakes and waffles are too mainstream. Well, maybe a kürtőskalác will do the trick. A kurto-what you ask? I'm talking about chimney cakes, which have made their way from Hungary to our humble shores, for our not-so-humble devouring.
Welcome to Chimney SG, Singapore's first chimney cake shop. Here, you can enjoy this European pastry in both sweet and savoury flavours like oreo, cinnamon and even salted egg – which may as well be Singapore's national flavour. Up your kürtőskalác game and get it with some ice cream ($4.50) – the crispy warm pastry and creamy soft-serve are truly the yin-yang of desserts.
Address: *SCAPE, #02-02, 2 Orchard Link, Singapore 237978
Opening Hours: 11am – 3pm, 5pm – 10pm (Mon – Fri), 11am – 9pm (Sat – Sun)
Telephone: 9478 3164
4. Japan Rail Cafe
Planning a trip to Japan and not sure where to begin? You can start your journey here at Japan Rail Cafe. Don't let the name fool you – this isn't a train themed cafe. But that shouldn't stop you from coming here either, because this cafe brings something new to the dinner table.
Brainchild of East Japan Railway Company, Japan Rail Cafe aims to be a place where travel enthusiasts can come together and share their holiday plans and itineraries. True to it's name, you can even purchase train tickets for your upcoming trip to Nippon right here. My kiasu senses are already tingling – can avoid queue!
Source: @fellldown
And of course, let's not forget about the food. The cafe offers Western-Japanese cuisine, which changes according to the monthly region theme – so you're in for a surprise!
Address:Tanjong Pagar Centre, 5 Wallich Street #01-20, Singapore 078883
Opening Hours: 11am – 9pm (Mon to Sat), 11am – 8pm (Sun & PH)
Website: http://www.japanrailcafe.com.sg
5. Old Hen Kitchen
Just a stone's throw away from their coffee bar is Old Hen's Kitchen, which focuses more on serving peckish brunch-goers. Fans of their cold brews can expect a good selection being sold here as well. There's even a new kid on the block: Cold Matcha Milk ($7).
Source: @ahappytummy
Chilli crab anything is always good, so you can imagine how stoked we were to find out they had Chilli Crab Fries ($12) on the menu. Shoestring fries generously drizzled with sweet and tangy sauce will make this an addictive addition for your brunch spread – we wouldn't blame you for wanting it all to yourself!
Address:127 Owen Road, Singapore 218931
Opening Hours: 10am – 6.30pm (Mon to Sun)
Telephone: 6341 5458
6. Kokopanda
Source: @jiahuimuses
If you can't get enough of Korean desserts, Kokopanda's got you covered. This new dessert store sets itself apart from the rest with its superfood concept – meaning we can all indulge in a good dose of fro-yo at half the amount of guilt.
Kokopanda offers three soft-serve flavours: White Cremo ice cream, Black Yogo frozen yogurt that's made out of charcoal and roasted coconut husk and KoKo Twisto, a combination of the two. The superfoods come in the form of healthy toppings, like dried Jeju tangerines, Korean apples and granola. Prices start at $4.90 for a base with 1 topping.
Address: Plaza Singapura, 68 Orchard Road #B2-60, Singapore 238839
Opening Hours: 10am – 10pm (Mon to Sun)
7. Food Anatomy
Source: @mel.peh
I'm a simple person: I see Nasi Lemak, I eat. However, the folks at Food Anatomy add a whole new dimension to local favourites – quite literally. So with Nasi Lemak looking like a slab of kueh lapis, it's obviously something you NEED to try.
With their first standalone outlet at Tanjong Pagar Centre, Food Anatomy plays around with local flavours, offering Rendang and Laksa Pasta in the form of palm sized cubes (starting at 2 for $6.80). Ingredients are presented in deconstructed layers, putting these morsels high on the insta-worthy list. Make sure to try the Nasi Lemak cube, which comes with a dollop of sambal and a sprinkle of ikan bilis for that salty crunch.
Address: Tanjong Pagar Centre, 7 Wallich Street #B2-04, Singapore 078884
Opening Hours: 7.30am – 10pm (Mon to Fri), 11am – 10pm (Sat to Sun)
Website
8. Fynn's Cafe
Source: @nyamos1031
With its all-day dining and pleasant ambience, this new cafe is the place to be. Situated near Esplanade MRT is Fynn's Cafe, which will satiate every insta-hungry brunch goer. Floor to ceiling glass windows and marble tables – we're camera ready.
Source: @the_xw
Fynn's is right on the grain bowl rage, serving Grilled Chicken Fried Wild Rice ($19.50) that comes with an assortment of veggies for the needed health boost. The freshly baked cakes and pies are rotated daily – so be sure to ask for their dessert of the day ($11)!
Address: South Beach Avenue, 26 Beach Road #B1-21, Singapore 189768
Opening Hours: 8am – 10pm (Mon to Fri), 11am – 10pm (Sat), 11am – 4pm (Sun)
Telephone: 6384 1878
9. Creamery Boutique
Source: @wilfredworldwords
Melty ice cream on ooey-gooey lava cookies? We're sold. Hailing from Bangkok, Creamery Boutique has landed on our island and is ready to give us a heavy dose of dessert-coma.
The lava cookies come in three flavours: Choc-a-lot, Monster Matcha and Red Devil ($8.90). Rich ice cream (starting at $3.80 for 1 scoop), ooey filling and cookie crumbs for that added texture – it's a party in the mouth, and one that we want to go to for sure.
Address: 139 Tyrwhitt Road #01-03, Singapore 207557
Opening Hours: 10am – 10pm (Mon to Sun)
Telephone : 9175 8834
10. Wildseed Cafe
Source: @thesummerhousesg
If there's one question that swirls around in our cafe-centric heads, it's this: Nice to take photo anot? Well, the answer is a resounding yes, or at least it is at Wildseed Cafe..
Tucked away in Seletar Aerospace Park, Wildseed will give you some serious Tumblr vibes. Rustic brick walls and botanic elements pepper the place, making this cafe a guaranteed spot that'll make your friends jelly on Instagram.
Source: @boywithhaemoglobin
As if the gorgeous interior wasn't enough, Wildseed has an array of cakes that look too pretty to eat. Try their botanical inspired pastries like Pea Flower Coconut Muffin, which comes in a bright blue hue, or Honey Lemon Rosemary Tart ($6.50 each).
Address: The Summerhouse, 3 Park Lane, Singapore 798387
Opening Hours: 10am – 10pm (Tue to Fri), 9am – 11pm (Sat), 9am – 7pm (Sun) (Closed on Mondays)
Telephone: 8608 3340
Restaurants
1. Pololi
Source: @grumpybellyclub
Move over Pokémon GO, there's a much tastier trend in town. Poké – which isn't affiliated with the game in any way – is a Hawaiian fish salad that's the latest food fad to grace Singapore's shores, and Pololi is here for us to enjoy this Polynesian treat. Don't mistake this restaurant for just another poké stall – it's actually from Hong Kong, and is Asia's first to offer the dish.
At first glance, this dish looks like a chirashi don. Unlike it's Japanese counterpart, poké is cut into thick cubes and tossed like a salad. At Pololi, the bowls come in two sizes – Keiki (small, $15.99) and Kama'aina (regular, $17.99). All you'll need to do is choose your base options of either white rice, brown rice or salad.
Then comes the best part: the poké itself. Pololi rotates its range of flavours daily, offering the likes of Wasabi Mayo and Thai Sweet Chilli, which you can sample if you aren't too sure about what to pick. Top it all off with some sides and voila – you're on your way to becoming a poké master. Poké bowl that is.
Address: 51 Telok Ayer Street, Singapore 048441
Opening Hours: 11.30am – 10pm (Mon), 11.30am – 7pm (Tue to Sun)
Telephone: 6909 0589
2. Brothers In Fine Food
Source: @the_xw
Tucked away in the heartlands of Tampines is Brothers In Fine Food, a Muslim-owned restaurant run by the people behind Penny University. But don't underestimate this space as just another neighbourhood restaurant. Enjoy dishes inspired by the Middle East, like Iga Bakar ($18) and Salmon Fillet ($14), that's served on a bed of Israeli couscous.
Source: @the_xw
To finish it all off, indulge in their Greek Yogurt Panna Cotta ($8), which comes with a homemade honeycomb crunch that'll satiate your sweet tooth for sure.
Address: Tampines West CC, #02-07, 5 Tampines Avenue 3, Singapore 529705
Opening Hours: 12pm – 10.30pm (Wed to Fri), 9am – 10.30pm (Sat & Sun) (Closed on Mondays)
Telephone: 9008 9314
3. Yellow Cab Pizza
Pizza addicts, put your party pants on. There's no need to go to all the way to the Philippines to hail Yellow Cab Pizza anymore, because they've opened their first outlet right here at CityLink Mall.
Yellow Cab knows the way into our hearts – they've just introduced a weekday lunch promo! Get any 10" pizza or pasta with a soda for $15 and $12 respectively. With a friend, or just super hungry? They're also offering any 10" pizza, one full pasta and 2 sodas at $26. Lunch deals are available on Mondays to Fridays, from 11.30am to 3pm.
Have a go at their NY-style pizzas like New York's Finest and Four Seasons – which has 4 signature flavours all in 1. Now that's what I call paradise.
Address: CityLink Mall #B1-01/02, Singapore
Opening Hours: 10am – 10pm
Telephone: 6327 9000
4. Good Luck Beerhouse
Source: @iamjaynedoe
Yam seng your way into the new year at Good Luck Beerhouse, which finds itself at home in Haji Lane. This 25-seater bar makes for a quaint little get together spot with your buddies to come together after a long day at work.
Be sure to try their craft beers, namely Calamity Coffee or Insidious IPA (both at $15), from local brewery Innocence Brewing. #SupportLocal, right? We hear your grumbling tummies – a drinking sesh isn't complete without something to nibble on. The beerhouse serves dim sum, so go ahead and pair your beer with some Chive and Pork Dumplings ($4.50) or a Dim Sum Platter ($15) if you have no idea what you want!
Address: 9 Haji Lane, Singapore 189202
Opening Hours: 4pm – 12am (Mon to Sat) (Closed on Sundays)
5. Teepee Bar and Restaurant
Source: @fundamentally_flawed
Nothing is more exciting than stumbling upon a restaurant. Marked with just a spray painted cardboard sign with the words 'Coffee?' and 'Lunch?', trying to spot Teepee Bar and Restaurant may very well be your next adventure.
Tucked away from plain sight at 31 Hong Kong Street, Teepee rewards its worthy discoverers with a range of Western-Japanese dishes, like the Umami Swiss Burger ($16). A succulent beef patty topped with melty cheese and swiss mushrooms? We're already drooling.
Source: @lynetteseah
Rice bowls are all in, and you won't be short of it here either. If a Wagyu Beef Bowl sounds too filling, go for the Crispy Chicken Bowl instead. (Rice bowls start at $16). Night owls rejoice – Teepee is open till 2am. Time to add it to your list of supper spots!
Address: 31 Hong Kong Street, #01-02, Singapore 059670
Opening Hours: 8am – 2am (Mon to Sat) (Closed on Sundays)
Telephone: 6225 0025
6. Itadakimasu by PARCO
What's better than one new restaurant? Seven. Yes, Itadakimasu by PARCO is armed with an arsenal of seven restaurants that will satiate all our Japanese food cravings. Whether you're hungry for rice bowls or slabs of sashimi: you name it, they've got it.
Source: @iamjaynedoe
Uogashi Zushi at Itadakimasu is a standing sushi bar that offers value-for-money lunch sets, like the Nigiri Sushi Set ($20) which plates up a delectable assortment of sushi and sashimi. For something more hearty, try Ni-Hachi's Sukiyaki Don ($15) that comes with juicy beef slices aplenty and a runny egg to top it off.
Address: 100AM, 100 Tras Street #03-10/15 and #03-K1, Singapore 079027
Opening Hours: 11am – 10pm (Mon to Sun)
7. Kee Hiong Bak Kut Teh
Source: @that_dex
If you haven't tried bak kut teh, make sure to put that as a top priority resolution for 2017. Lucky for you, Kee Hiong Bak Kut Teh sells authentic Klang style BKT, and has been since the 1940s. No need to get on the KTM to Malaysia though, because they're right here in Chinatown.
Unlike the peppery version that Singaporeans enjoy, have Kee Hiong's herbal soup that'll make for a shiok and hearty meal. A visit to a Klang style bak kut teh shop is never complete without trying the dry variation ($8.50), where the pork is cooked down to a thick gravy, and tossed with a heap of spices that'll send you straight to BKT heaven.
Address: People's Park Centre, #01-05L, 101 Upper Cross Street, Singapore 058357
Opening Hours: 11am – 8.30pm (Mon to Sun)
Telephone: 8692 6213
8. Ippoh Tempura Bar by Ginza Ippoh
Source: @bie.jpeg
We're all familiar with sushi bars, but an entire restaurant dedicated to tempura is something to shout about. Forget tasteless sticks of flour that're 70% batter and 30% filling – at Ippoh Tempura Bar, tempura is served Osaka style, which is known to be crispy and lightly-battered.
The food may be light, but be prepared to feel a burn anyway- their Basic Lunch Set costs $60, and can go up to $100. However, the chefs here are trained in the art of tempura making – so rest assured, you're getting a darn good meal.
Address: Block 17B, Dempsey Road, Singapore 249676
Opening Hours: 12pm – 2.30 (Lunch daily), 6pm – 9.30pm (Sun to Thur), 6.30pm – 10.30pm (Fri & Sat)
Telephone: 1800 304 3388
9. PIM PAM by FOC
Nestled in Claymore Connect is PIM PAM by FOC, a new Spanish tapas restaurant that deserves a spot on our list. With it's bright and playful decor, this place has equally good looking food to boot.
Source: @jessiemama
Kick start your meal with some Crab Croquetas ($2.50 per piece). Crunchy on the outside and filled with creamy crabmeat on the inside, it's the perfect starter to whet your appetite. A star dish at PIM PAM would be the Pork Chop and Scallop Paella ($22). Served flat on a metal plate, it looks good enough to frame up forever.
Address: Claymore Connect, 442 Orchard Road #01-29, Singapore 098943
Opening Hours: 12pm – 11pm (Tue to Fri), 8.30am – 11pm (Sat & Sun) (Closed on Mondays)
Telephone: 6100 4242
10. ROOST
Source: @the_xw
Three words: Chicken. Rice. Sushi. Though it might sound like something our hungry stomachs force us into imagining at 3am, the good people at ROOST have made this a reality.
With it's minimalistic interior, this place elevates one's usual kopitiam chicken rice experience to a whole new level. ROOST specialises in recreating variations of our national dish and prides itself as the first restaurant to use local iKook technology – an automated machine that poaches and braises the chicken.
Source: @rainraineeataway
We say try the more interesting dishes on their menu, like Chicken Sushi ($4.90) or crispy Chicken Rice Balls ($4.90) that come with a curry mayo dip. And we all know that anything is better deep-fried.
Address: The Centrepoint, 176 Orchard Road #B1-17/18/19, Singapore 238843
Opening Hours: 11am – 9pm (Mon – Sun)
Telephone: 6909 0411
Eat your way into 2017
Dodge the woes of coming up with unattainable resolutions – a happy belly is the way we should be ringing in the new year.
Thankfully with DBS Lifestyle, treating ourselves gets a whole lot easier. Indulge a FREE blue velvet waffle when you dine at Buck Tile St. Café, or head over to Dallas with a friend to enjoy a 1-for-1 meal and more! Just be sure to flash your DBS/POSB card to enjoy these hot deals.
The good news doesn't stop there. Using the POSB Everyday Card can give you up to 9% rebates when dining out. Savings, deals, and endless options for makan sessions – 2017 sounds like a party already.
This post was brought to you by DBS Lifestyle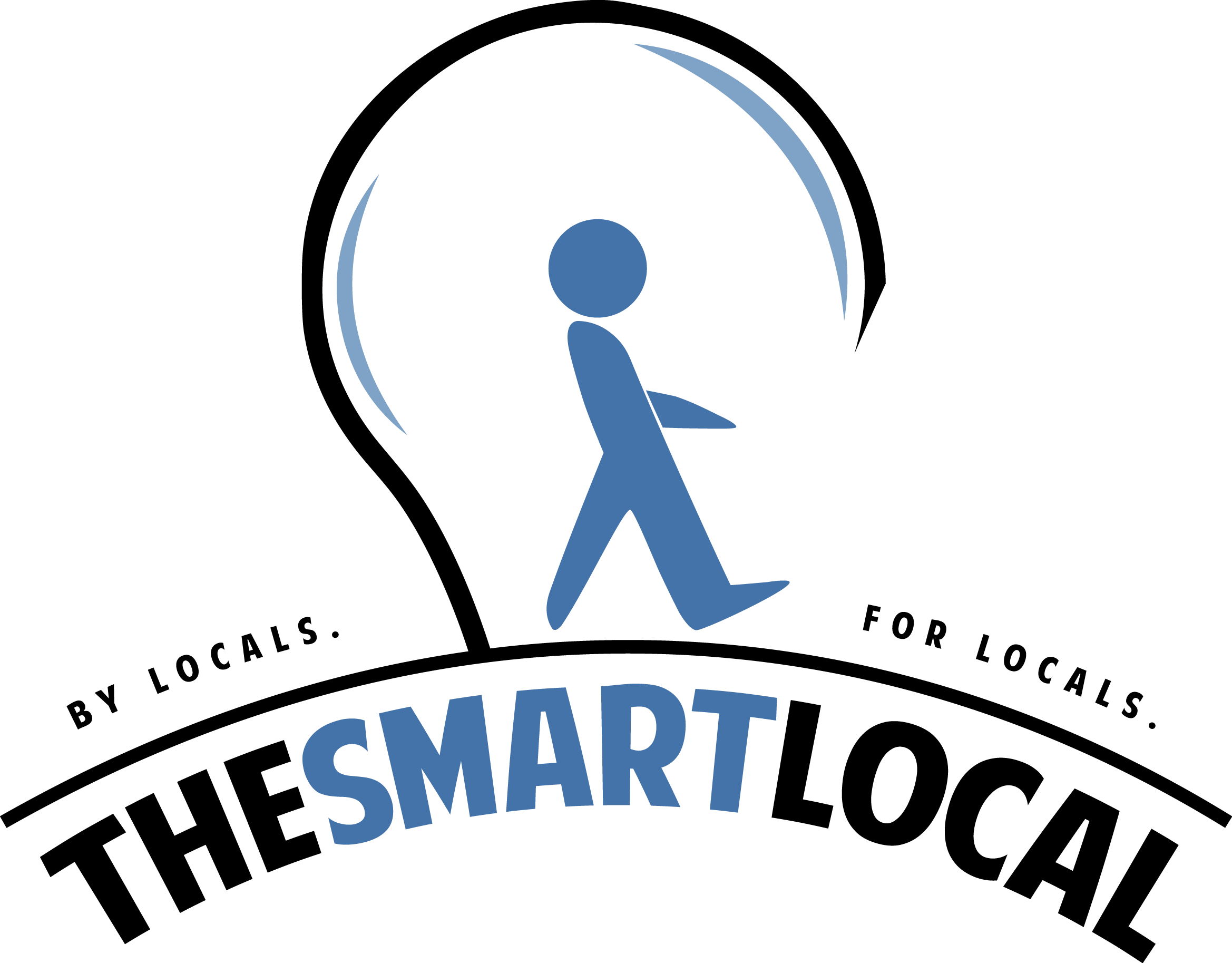 Drop us your email so you won't miss the latest news.