The Istana Open House
---
Mention that you want to visit the Istana and the typical Singaporean reaction is 'Wait, can go in one meh?'
The answer is yes. The public is allowed access to the Istana on certain days of the year. The Istana holds an open house usually on 5 public holidays a year: Chinese New Year, Labour Day, Hari Raya Puasa, National Day and Deepavali. This year's schedule can be found here.
During the Open House, most of the grounds will be open to the public. So if you've ever wanted to explore one of our country's most important landmarks, here is your chance.
With such a huge area that you can explore, it is a daunting task to see everything in one day. Don't sweat it though, here are 8 things to focus your efforts on to make full use of your day.
---
1. Spot the President!
---
Source
The President of Singapore has always seem to be quite a distant character. Everybody knows who he is, but few have actually met him. He doesn't have meet the people sessions like MPs, and most of the time you only see the portrait of him and his wife hanging in your school hall.
Well, if you want to see the man in the flesh, you'd be glad to know that no Istana Open House would be complete without the President himself. It's his office, after all. Every Open House, the President will make an appearance to greet the visitors and to thank the various performers at the open house carnival.
If you're lucky, you might get to snap a photo with the president, provided you can get through the throngs of people around him. There is no set location on where we will appear, so keep your eyes peeled and hope you are at the right place at the right time!
---
2. Take pictures with the Ceremonial Guards
---
Source
If you have always wanted to visit Buckingham Palace but can't bear to shell out thousands of dollars to fly to the UK, all you need to do is gather your spare change and take a train to Dhoby Ghaut MRT Station. At the gates of the Istana, you will find a pair of of ceremonial guards on sentry duty in their white number 1 uniforms.
These guards are Singapore's version of the Queen's Guard standing outside Buckingham Palace: they cannot move throughout their sentry duty no matter what happens. The difference is that they are all Full-Time National Servicemen (NSFs) instead of career soldiers.
You can even do this!
Like the British royal guards at Buckingham palace, there're change of shift ceremonies to be observed too. Keep a lookout for that!
3. Take in the exceptional views
Source
Imagine Singapore during her time as a British colony, before the deforestation, before the skyscrapers were built. Back then, the Istana, built 140m above sea level, had an unparalleled view of Singapore. It was prime real estate. On a good day it was even possible to see Indonesia in the south and Johore in the north!
Today, it still offers a magnificent view of the skyscrapers in the Central Business District and Marina Bay. And the best place to see this would be from the gun terrace in front of the Istana Main Building. It may not be a seaview, but it's a great view nonetheless.
4. Hunt for a 120-year old Queen Victoria statue
Source
Hidden in a cozy corner of the Istana is a marble remnant of Singapore's colonial past. She is sheltered from the elements by a little marble shelter and has her own private garden and pond.
This 6 foot statue of Queen Victoria that stands in the Istana was first presented to Sir Cecil Smith in 1889. It is made of Sicilian marble and carved by E. E. Geoflowski. While it was originally displayed in the State Room, in the intervening years, it was shifted a few times before being restored in 1995.
After restoration it was moved to its present location on the Istana grounds. This little enclave is a small distance from the Istana Main Building, but it's hidden by the greenery so you have to keep your eyes peeled.
Source
Edited on 03/05/2016: Sadly, we found out on our site visit that this statue has been moved! ;(
5. Have a picnic beside The Grove
Source
The Grove is a huge lawn that occupies most of the Istana estate. It's like a golf course, but without any holes. It takes minutes just to get from one end to the other. The lawn is a great place to have a picnic, and if the sun gets too hot, you can always hide under the shade of the old trees.
At the side of the lawn, there's a deeply wooded area where the Grand Old Tembusu is located. This centenarian tree is a remnant of the dense jungle that once blanketed the area. The younger Jelutong and Saraca trees are secondary vegetation.
6. Find all the benches from the old National Stadium
Source
When you visit the Istana you will find some benches lying around. But these aren't your typical park benches. They are actually made using the wood from the old Kallang National Stadium to commemorate this national icon that many Singaporeans hold dear to their hearts.
While the old stadium has given way to the sports hub, at least it didn't just all get burnt and dumped on Pulau Semakau. That would have been a total waste of space. Upcycling the benches means that at least some part of our old stadium lives on in a useful way.
There are a total of 4 benches around the Istana. Challenge your friends by seeing who can find them all!
Find out more about these benches at URA's website here.
Source
7. Attend a guided tour of the Istana Main Building
Source
You can visit the inside of the Istana Main Building for a guided air-conditioned tour – a welcome respite from Singapore's blazing heat. These tours are conducted at half hour intervals between 10.00am and 4.00pm by volunteers, for 12 to 15 people each round.
During the tour, you will get to see the State Room, Banquet Hall and Reception Room that have hosted numerous foreign dignitaries over the years. Tour the same halls that some of the world's most powerful people once walked. What's more you'll also get to view a special display of all the cool gifts from all over the world presented to the President and the Prime Minister over the years.
Sadly, the guided tour is not free. Singaporeans and PRs have to pay $2, while foreigners pay $4 . All proceeds go to charity though, so it's definitely worth it. There are limited places and tickets are given on a first come, first served basis. So your best bet is to be kiasu and start queueing early.
8. Have some fun around the Istana Fountain
Source
No garden is complete without a water feature. On the lawn in front of the Main Building is a humble looking fountain. From the fountain you can get nice pictures of the city skyline, as well as a good angle for a picture of the istana Main Building with the President's Standard flying high in the sky.
Source
The fountain is not going to be the only attraction for the young ones. At the nearby carnival, there will usually be bouncy castles and plastic slides (it's different every time). These playgrounds have free entrance so feel free set your kids loose!
Edited on 03/05/2016: As the Istana lawn is currently under renovation till the end of the year, there is no access to the fountain. Try again in 2017!
A great way to spend a public holiday
Source
Despite being right smacked in the middle of Orchard Road, the Istana is a beautiful estate often forgotten or ignored by Singaporeans. Behind its ornate metal gates and its wall of green surroundings, the Istana is like a time capsule that has remained mostly unchanged despite Singapore's rapid development. It is a huge green space that comes as a refreshing break from Singapore's urban sprawl.
Whether you are a Singaporean, PR or foreigner, this place is definitely worth a visit.
The Istana – Important things to know
Source
Entrance Fees
– Singaporeans and PRs have free entry into the Istana grounds, so please bring your identification cards!
– Foreigners need to pay $2.
– There are optional tours of the Istana Main Building and surrounding gardens held by the National Heritage Board and NParks respectively, which also require a small entrance fee. All proceeds go to charity.
Security
The Istana is a very important landmark where the President of Singapore has his office, so security is extremely tight. You must pass through a security screening before entering the Istana. Objects which are not allowed into the Istana grounds include:
– Sharp and pointed objects (i.e knives and forks)
– Flammable substances
– Wheeled transportation items like bicycles and rollerblades. Prams are allowed.
If you bring any of these, you'll either have to discard them or head home, so make sure you don't come with any contraband.
To see the full rules and regulations, check out the Istana visitor information here.
Arrive early, or you'll have to queue, Singapore style. Source
Every year, the queue to get into the Istana stretches all the way to Plaza Singapura. To avoid the crowd, your best best is to head to the Istana as early as possible., Start queueing before the gates open at 8.30am. This means the sun won't be so hot either, which is important because there's still quite a long walk all the way to the Istana Main Building.
Getting to Istana
Source
The Istana is located along Orchard Road, a short walk from Plaza Singapura and Dhoby Ghaut MRT Station. There are no bus stops outside of or opposite the Istana, so you'll have to walk from the nearest one near Dhoby Ghaut MRT as well.
Address: Orchard Road, 238823
Opening Hours: 8.30am to 6.00pm
istana_feedback@istana.gov.sg
Open House Dates for 2016

| | |
| --- | --- |
| Chinese New Year (2nd Day) | 9 February 2016 (Tuesday) |
| Labour Day (Actual Day) | 1 May 2016 (Sunday) |
| Hari Raya Puasa (Actual Day) | 6 July 2016 (Wednesday) |
| National Day | 30 July 2016 (Saturday) |
| Deepavali (Actual Day) | 29 October 2016 (Saturday) |
---
Cover image adapted from: Source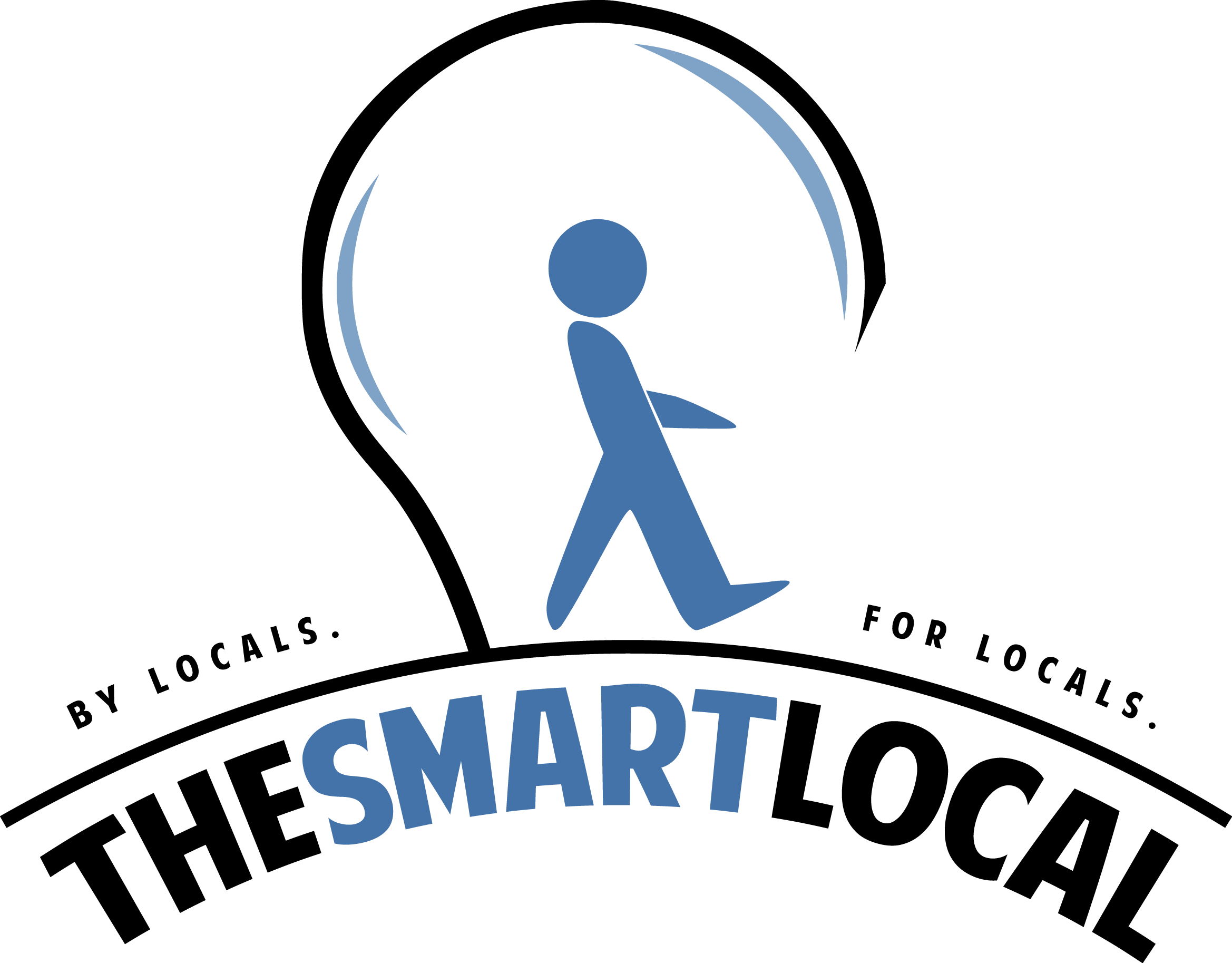 Drop us your email so you won't miss the latest news.