In-demand jobs after Covid-19
---
From safe distancing measures to the introduction of work-from-home policies, there's no denying that Covid-19 drastically changed the way we work. This led to a tinge of uncertainty about what the future holds for job seekers and graduates, leaving them slightly befuddled on which career path to tread.
Fortunately for us, the dust has finally settled and we'll be in Phase 3 for the foreseeable future. If you're looking for a career that's poised to flourish post-Covid, perhaps these five in-demand jobs after Covid-19 will open up new horizons for you to explore. 
---
1. Supply Chain Executive – ensure everyday essentials get to us
---
Remember a time during Circuit Breaker when there were long queues for essentials like toilet paper and masks from supermarkets? Getting those essentials restocked on the shelves didn't happen magically – you have to thank supply chain professionals behind the scenes for that. 
Besides ensuring supermarket shelves are fully stocked with necessities, supply chain executives are in high-demand in a diverse range of industries like engineering and aerospace. They even ensure an adequate stockpile of Covid-19 vaccines reach local shores in a timely manner.
To thrive in the role, you'll need to be resourceful in sussing out suppliers with the best prices to keep your company spending on the low – an important skill in this volatile economy. And once you've amassed enough experience, you could end up managing the supply chain of high-profile companies like Amazon, FoodPanda or Microsoft.
Relevant courses to study: Diploma in Supply Chain Management and Diploma in Industrial and Operations Management
---
2. Community Care Coordinator – help the vulnerable stay healthy in pandemic times
---
Image credit: NTUC Health
The healthcare sector is one that's indispensable – and its importance was all the more pronounced during the pandemic. In the outbreak, vulnerable groups like the elderly need all the help they can get to stay healthy, and there's where community care coordinators come in. 
Community care coordinators are different from hospital frontline staff. In fact, they try to minimise costly hospital trips in the first place. For example, they conduct affordable health screenings, and advise family members on how to care for their ah gong or ah ma.
Fun fact: One in four Singaporeans are projected to be aged 65 or older by 2030! That means we need more community care executives than ever to help our old folks with their needs. With the support from the Ministry of Health and SkillsFuture Singapore, the community care sector is one that's sure to grow in demand in the coming years.
Relevant courses to study: Diploma in Health Service Management and Diploma in Health Management & Promotion 
---
3. Game Designer – create immersive titles for us to play at home
---
Lockdowns took place all over the world in 2020, so playing games like Call of Duty or Minecraft became the best way to interact with our pals within the confines of our home. With the demand for gaming at an all-time high, it's a prime opportunity for game designers to develop new titles to hook in the slew of gaming newcomers.
A testament to the booming demand for games, over half the respondents in a survey conducted by Milieu Insight indicated they've spent more on games thanks to Covid-19. The release of next-gen consoles like the PS5 and XBOX Series X also gives game designers new avenues to make their mark by creating household titles for these platforms.
Fun fact: Gamification is also a handy skill that spills over to other industries like marketing and finance. Campaigns like PlayMooLah by OCBC Singapore uses gamification to make complex money matters easily digestible and interactive for kids.
Relevant courses to study: Diploma in Design for Games & Gamification
---
4. Digital Marketer – help more brands establish their presence online
---
It was too "leceh" to head out for our shopping sprees in 2020, so shopping on e-commerce sites became our de facto replacement for our Orchard Road jaunts. 
From attending back-to-back Zoom meetings to scanning the SafeEntry QR codes everywhere, the pandemic served as the final push needed for even the most obstinate souls to go digital. 
Since online consumption shot up during the pandemic, more brands are seeking out digital marketers to help them broadcast their products and boost sales. With social media expertise, digital marketers are can craft unique campaign messages and content for different channels.
Being a digital marketer doesn't mean being sidelined to the media industry either. Getting a slice of the digital pie is important for businesses to survive in this day and age. As such, you could be promoting the latest 5G broadband for SingTel or even advertising the latest iPhone model for Apple. The array of in-demand jobs are endless.
Relevant courses to study: Diploma in Consumer Behaviour & Research, Diploma in Media Production & Design and Diploma in Business
---
5. Environmental Officer – help Singapore adopt sustainable practices
---
We've all got a newfound appreciation for the environment after staying at home during CB. Reduced human activity meant less pollution and in turn, clearer skies to wake up to every morning. But cleanliness is only a small factor in the sustainability equation, and environmental officers in various industries are pivotal to our nation's ability to combat climate change. 
Singapore's got lofty visions for sustainability in the coming decades. For example, our '30 by 30' homegrown produce goal and pledge to phase out petrol and diesel cars by 2040. In various sectors like construction, real estate and energy conservation, environmental professionals ensure the industry employs green and sustainable practices.
The hotel Parkroyal on Pickering has over 160,000sqf of planter walls, sky gardens and waterfalls.
Image credit: I Am Architect
Fun fact: If you want to suss out eco-friendly buildings, look out for those with the Green Mark – these include places like Republic Polytechnic, the Botanic Gardens and Singapore General Hospital. 
Relevant courses to study: Diploma in Sustainable Built Environment and Diploma in Environmental & Marine Science 
---
Get a headstart on these in-demand jobs with Republic Polytechnic
---
Image credit: Republic Polytechnic
If you're ever at a crossroad as to which career path to pursue, these five in-demand jobs have emerged as promising positions that are set to thrive after weathering the pandemic storm.
To find out about exciting prospects open to you, check out Republic Polytechnic's virtual Open House from 7th – 9th January 2021 and learn more about their course offerings.
The Open House is a prime opportunity for students who just graduated from secondary school. You'll be able to discover a suitable course and learn more about polytechnic student life. School-life balance is always important, so you'll also get a taste of student life and the variety of CCAs on offer at RP.
And since you don't get the chance to head on down physically, the nifty RP360 Virtual Experience will allow you to explore the campus from the comfort of your home.
There'll also be two free admissions webinars – the JAE Talk and the PFP Talk – for both students and parents to get the lowdown on the application process. Have your burning questions answered during the post-talk Q&A sesh, and make an informed decision accordingly once 'O' and 'N' Level results are released sometime between 11th – 13th January 2021.
Selecting the right course is a perplexing dilemma, so attending Republic Polytechnic's free Open House and Admissions Webinar might just give you the clarity you need to make this life-changing educational decision. 
Keep these in-demand jobs in mind when making your choice, and you'll have plenty of promising pathways to choose from after graduating.
---
This post was brought to you by Republic Polytechnic.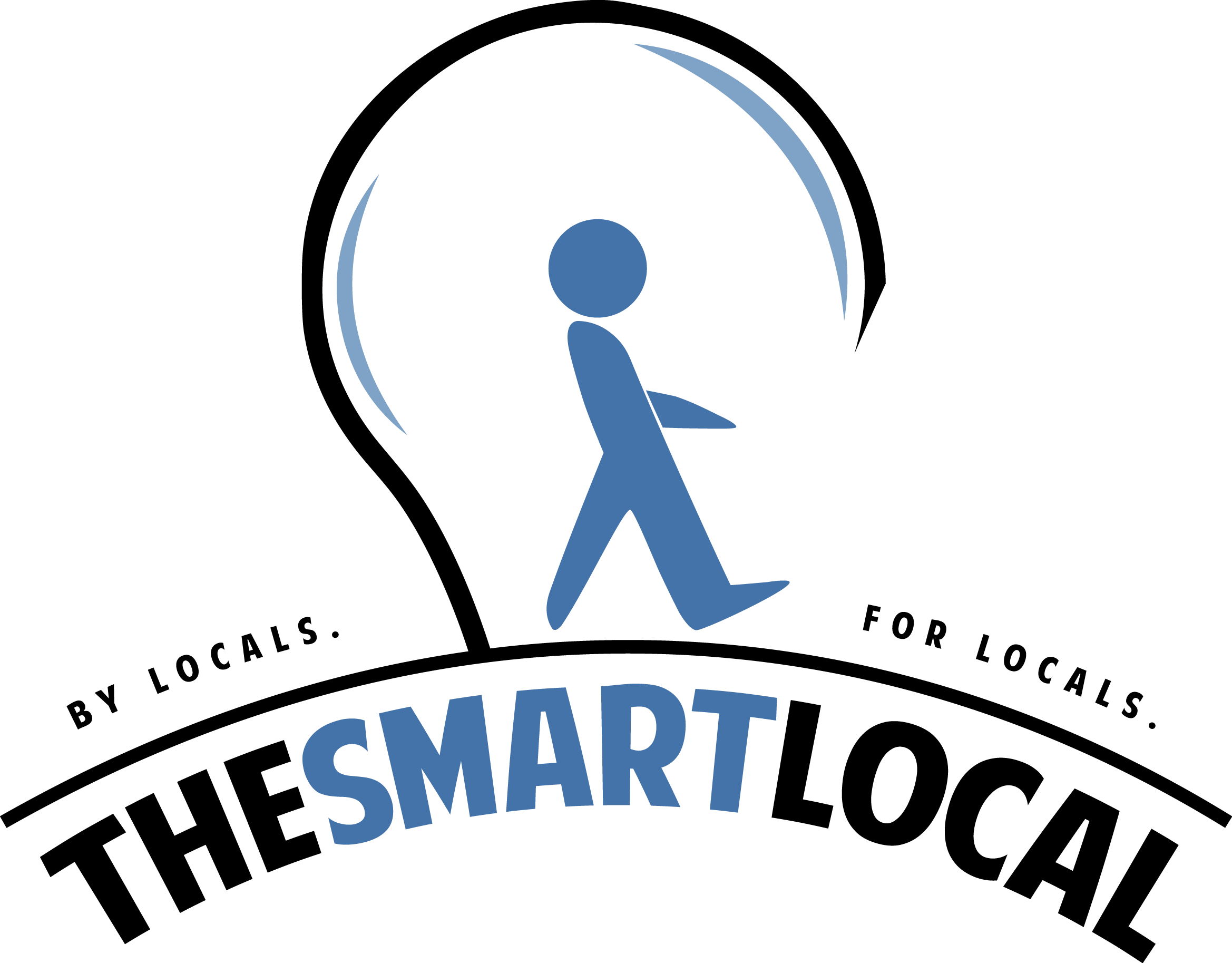 Drop us your email so you won't miss the latest news.