About HOTPANTS
Source: Olivier Henry from Milk Photographie
Celebrating his 40th anniversary in the music industry, Singapore's most established musician, Dick Lee, has decided to restage his 1997 musical, HOTPANTS. Reminiscent of his breakthrough in the 70s, this musical comedy is set in the same era and features 10 dynamic characters who try to overcome the challenges of an evolving world.
The plot focuses on the development of 3 mother-daughter pairs as they go through a journey of self-discovery when 3 schoolmates join an Inter-school Talentime competition.
The talented cast includes the likes of Radio DJ Denise Tan, Tv host Nikki Muller and Singapore Idol alumni, Joakim Gomez and Tabitha Nauser.
TSL was granted the opportunity to get up close and personal with Dick Lee – the writer and director of the musical – and got the deets on some inside scoop!
Source: William Lai
The Interview
TSL: You've mentioned that you chose this musical because it is set in the 70s. There were a few fashion trends then, so why did you choose to name it "HOTPANTS" specifically?
Dick Lee: Hot pants was what stuck out from my mind as a trend that sort of revolutionised fashion. It was quite shocking and not many people would wear it. It was something that people wanted to have, so as to show that they were modern but still not daring to wear it.
This play is a little bit about that – changing times and changing society, wanting to change but not really daring to make that kind of change.
TSL: What are some differences we can expect between the original musical and this remake?
Dick Lee: There are new songs and some songs have been removed. The script has been tightened and partly rewritten, but the essence of it is still there, the humour is still there. It is still going to be fun!
TSL: Do you have a favourite character in the musical that you relate to?
Dick Lee: There's one character called Penny. In the other version she was the lead, but now I've evened it out, everybody is the lead and it's an ensemble piece.
I feel close to her because she was a geek. I was a bit of a geek in the school playing piano; and she is a wannabe musician – that's what I was when I was 15 years old, although we're quite different. In the play she's quite reserved. But I wasn't really that reserved. (Laughs) I think I've got a combination of her and Suzy De Souza. She is a bit of a wild girl, yes I'm a bit of Suzy De Souza.
TSL: What was most challenging in remaking this musical?
Dick Lee: I've been trying to get it re-staged for a long long time. You know finding Annie, our producer, who actually liked the idea was quite surprising. Because a lot of people I've sent the script to didn't take it up. Probably because Annie had seen it before whereas the others haven't seen the musical.
Other than that, the other challenge is directing it. I haven't had a lot of experience directing. But then I've done NDP, so I was thinking – why can't I do something like this? I think it will be a challenge because it is a new role for me. The last thing I directed was HOTPANTS in 1997. Its been a long time since I've done a theatrical piece.
But I think that if anybody understands musicals in Singapore, it should be me. Because that's my passion. It is basically all that I know and I love to direct and create other people's musicals, like The Sound of Music or West Side Story. I'd love to try because I think I understand the genre so well.
But it will be a new challenge from a theatrical point of view. Usually I'm on stage, I'm a performer. So now it is the other way round.
TSL: I guess that would mean you have more experience to guide the cast?
Dick Lee: Yes. Now at where I am in my career, I have, maybe, hopefully earned their respect. You know, it's like they are your peers, and suddenly you're telling them what to do. It's always a bit tricky. But anyway, everyone in the cast is much, much younger than me so they have no choice! (Laughs)
TSL: When composing, where do you draw your inspiration from?
Dick Lee: When I write for a musical, which I love writing for the most, the story informs the song, the song serves the story. Every song is a piece of the puzzle and you get to be creative within that storyline.
Songwriting is a specific craft and I have managed to hone this craft throughout my life. For example, for Chinese music, I only write the melody and not the lyrics. The challenge then is to write a song that can inspire the lyricist, so that the melody itself can convey emotions. That is the real craft. But in a musical, the good thing is that the scenes already have emotions.
TSL: You once said in an interview with Rediffusion that you see your name as a brand. What would you like this brand to be known for?
Dick Lee: Maybe what I want people to think about my brand or working with me is that it will be a great product. That's what I want to bring to the table. Let's say you come to my show, it will be a great show. It may not be a perfect show but you're going to have a good time and it's going to be aesthetically pleasing.
TSL: You are working on so many projects at once. How do you keep going?
Dick Lee: My theory in life is that you have to open yourself to things because if you don't, nothing happens. it sounds very simplistic to say "be positive" but it's more than that. Half of it is having a positive attitude and the other half is to consciously pursue what you want. You have to make some kind of effort.
My spirit hasn't given up trying to do things. I put myself out there, I always want to learn, I always want to see and when you do that, you meet people. That's what I'm saying by being proactive.
TSL: With such a busy schedule, how do you unwind from work?
Dick Lee: I have to have my workout sessions, and I swim. I swim only for 30 minutes but in that 30 minutes, I plan my life. I even think of synopses for musicals in that moment and no one can disturb me. There's no music, no headphones. You're just swimming and you don't want to count the laps, so you just go.
TSL: You started chasing your dreams at a very young age, a very rare occurrence in the 70s. How were you so sure and driven?
Dick Lee: Funnily enough in the 70s it wasn't so rare. People had nothing much except their dreams. You know these days, a lot is given to your generation. You have so many options, we had none. Before, the choices for teenagers were so limited, we basically went to school and there were very few options in terms of career. I didn't want to do that because it all looked so uninteresting. So I had to find my own way.
You just have to go and do it, and I feel that there is not enough of that in young people. Just go and do it, don't keep talking about it or thinking about it.
Rapid Fire Questions
TSL: What is one item in your wardrobe that you can't live without?
Dick Lee: You know something, I don't place a lot of value on material things. I actually sell my clothes every year to clear my wardrobe. I used to sell them at the CNY open house at my parents' house. But now I have a boutique called The Modern Outfitters in Tiong Bahru – do check it out! I'm launching my first range of sundresses in July – and half the shop now has my wardrobe.
So there is nothing in my wardrobe that I can't live without. I can buy this season's clothes and by next year I would have sold it. It's just so that I can buy more stuff, otherwise you get frustrated and there's no room to put anything any more.
TSL: If you were to get a tattoo of a quote, what would it say ?
Dick Lee: Mother. Mother with a heart! (Aww!)
TSL: If you could eat one local dish for the rest of your life, what would it be?
Dick Lee: My favourite local dish is so terrible, it's char kuay teow, but it is so terrible to have it everyday! (Laughs) I'd have a heart attack. Okay, I would say Fish Head Soup, or Yong Tau Foo Soup. Because I love soup, I must have it with every meal.
TSL: If you could watch any musical in the world right now, which would it be?
Dick Lee: Probably The Sound of Music because that's the one that started it for me.
TSL: If a movie was made about your life, what would be your chosen theme song?
Dick Lee: Life Story. That's easy!

TSL: If you could meet your 15-year-old self, what would you tell him?
Dick Lee: I did everything that I wanted to do so…maybe there's one thing. It's a little bit of a sad thing.
I will tell myself to celebrate my birthday every year.
I didn't celebrate for one year when I turned 26, and because I didn't celebrate, my sister didn't come back from Malaysia and got killed in a car accident. I do regret that.
But the funny thing is that I've celebrated my birthday every year with a big party since I was 1. It was just that 1 year in my life that I didn't feel like it, I don't know why. So, I would tell my 15-year-old self:
"Just celebrate every year, no matter how you feel, even if you're not in the mood."
TSL: If you could have coffee with anyone in the world, who would it be?
Dick Lee: Walt Disney. Because he is my hero, his fearless imagination inspired me in a great way.
TSL: What is one item on your bucket list that you have yet to fulfill?
Dick Lee: I guess to have a musical go to Broadway. I don't know if I will achieve that because times have changed and it is not easy. I'm quite happy with what I have right now.
Get Your Tickets From SISTIC
Dates: 14 – 30 August 2014
Venue: Drama Centre Theatre
Showtimes:
Tuesday to Saturday, 8pm.

Tuesday to Thursday & Saturday Matinee, 3pm.

Sunday Matinee, 2pm.
Ticket Prices:
Preview – Thursday 14 Aug 2014, 8pm
Standard: S$70, S$60, S$50, S$40
Tuesday to Thursday, Sunday
Standard: S$79, S$69, S$59, S$49
Friday and Saturday
Standard: S$83, S$73, S$63, S$53
*Prices exclude booking fees. Discounts apply for senior citizens.
HOTPANTS tickets can be purchased here on SISTIC. Visit the official website to find out more about the musical.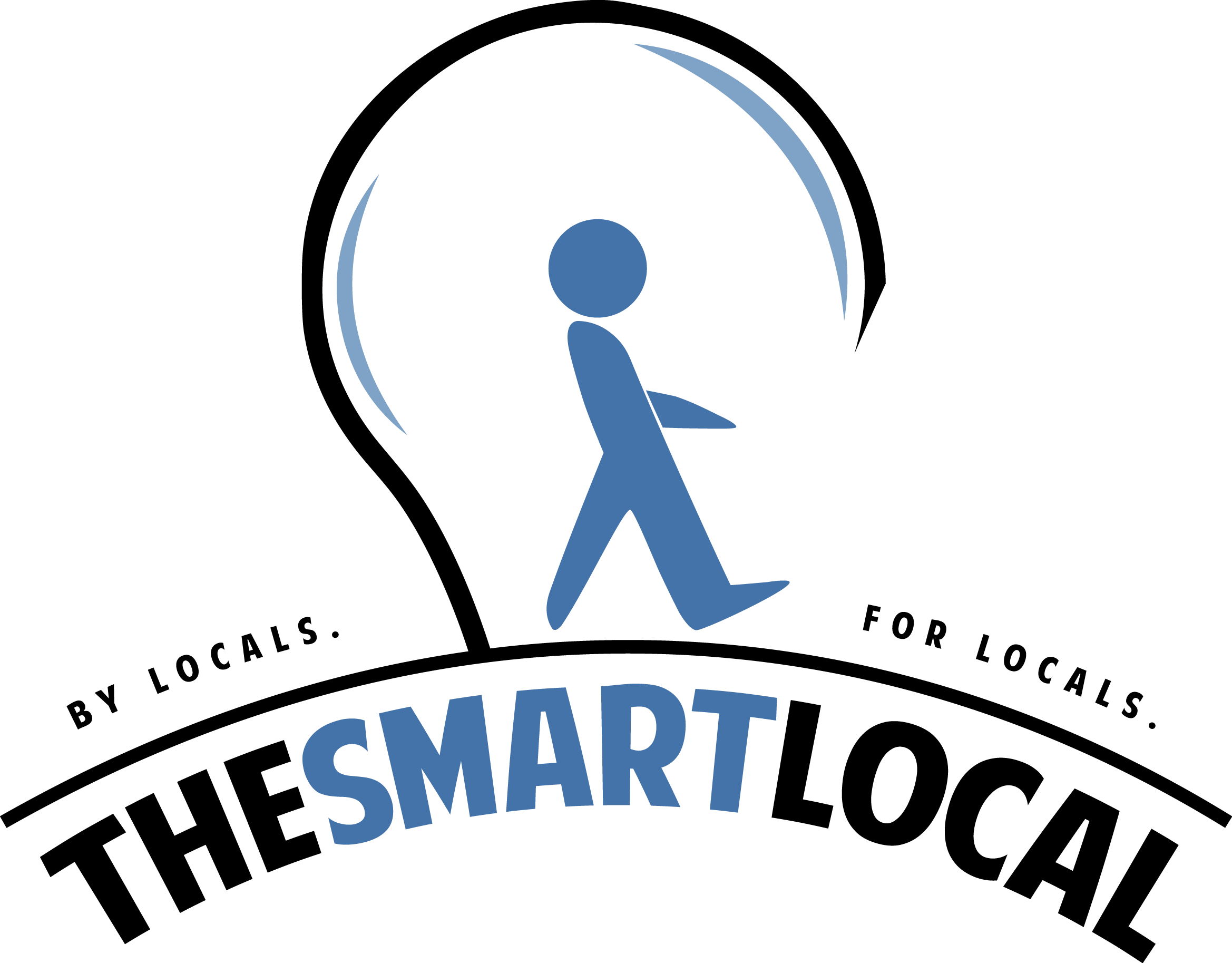 Drop us your email so you won't miss the latest news.