Hotels for birthday parties in Singapore
---
Birthdays give you all the reason to get together with your loved ones and have a ball of a time. With cake. That's always something to look forward to, though the party-planning can get pretty hectic – especially if it's going to be a big group.
Venue-wise, hotel rooms can make for great options if your home is a bit of a squeeze. We've rounded up 9 hotels in Singapore with free birthday perks – think in-house event planners, decor, and even room upgrades.
---
1. D' Resort – Free helium-filled number balloons & room decor
---

Image credit: D'Resort
No need to scramble around Singapore to pick up party decorations when D'Resort will provide them with their Standard Birthday Party Package ($188) and Premium Birthday Party Package ($250). 
You'll get foil balloons in silver, gold, or rose gold that spell out "Happy Birthday" and in numbers for the birthday gal or guy. These are complemented by another 35 other helium balloons, 20 air-filled balloons, and fairy lights to set the mood.
These party packages are ideal for in-room celebrations for couples. But for large parties, opt for the Function Room Party Package (from $55/pax), which includes a buffet, as well as amenities like a projector and a sound system with handheld microphones.
Rate: From $55/pax
Address: 1 Pasir Ris Close, Singapore 519599
Contact: 6582 3322
---
2. Hotel Fort Canning – Cosy picnic in the park with room stay
---

Image credit: Hotel Fort Canning
For a cosy party for you and your bae, the Picnic in the Park Stay Package (from $378) at Hotel Fort Canning should fit the bill. Surprise your sweetheart with a fully-prepared picnic, which includes a mat, a bottle of house wine or sparkling juice, and some light bites to enjoy at Fort Canning Park.

Deluxe Room.
Image credit: Hotel Fort Canning
With bellies full, retire to your Deluxe Room or Premium Room or head up the spa where the party package entitles you to 25% off selected treatments. The birthday celebrations continue the next morning at The Salon, where you and your roomie will get to enjoy breakfast.
Rate: From $378
Address: 11 Canning Walk, Singapore 178881
Contact: 6559 6769
---
3. Goodwood Park Hotel – Free 1N stay for parties with >100 guests
---

Afternoon high tea buffet.
Image credit: Goodwood Park Hotel
Celebrations are hassle-free at Goodwood Park Hotel with their High Tea (from $78/pax) and Buffet Lunch (from $88/pax) options. Each one comes with catering and free-flow drinks, as well as decor like flower arrangements and seat covers. The party really comes alive with the addition of background music, LCD projector, and sound system just in case you have an emcee to host the soiree.
It's not a birthday without cake, and Goodwood Park Hotel will throw in a free 1kg birthday cake for the event. Those who prefer a more traditional celebration can also choose ang ku kueh or red eggs for the occasion. 

Deluxe Mayfair Room.
Image credit: Goodwood Park Hotel
Make sure to invite as many people you know to celebrate another trip around the sun. There are additional perks such as a free night at the Deluxe Mayfair Room, balloon arch, and balloon centrepieces when there are at least 100 guests. Every 10 guests also entitles you to a bottle of house wine for the table.
Rate: From $78/pax
Address: 22 Scotts Road, Singapore 228221
Contact: 6737 7411
---
4. The Capitol Kempinski Hotel – Champagne tower & lounge access
---

Stamford Suite.
Image credit: The Capitol Kempinski Hotel
Have your sweet 16 or golden 50 with the Suite Birthday Celebration Package at The Capitol Kempinski Hotel. What suite you get will only be revealed at check-in, taking "surprise me" to a whole new level. 
Feel free to explore what Capitol Piazza has to offer or head back to your suite after checking in to enjoy a bottle of bubbly that comes with a champagne tower set up. Teetotallers, there are non-alcoholic drinks in the minibar that are replenished daily for free.
In the evening, adjourn to the Executive Lounge to hang out and maybe indulge in a second drink with canapes. The birthday staycation ends with a buffet breakfast at 15 Stamford by Alvin Leung.
Rate: From $453/night
Address: 15 Stamford Road, Singapore 178906
Contact: 6368 8888
---
5. ONE°15 Marina Sentosa Cove – Chinese-Italian buffet from $75/pax
---

Image credit: ONE°15 Marina Sentosa Cove
You won't be hearing picky eaters complaining about the party food anymore. At ONE°15 Marina Sentosa Cove, you get the best of both worlds with a Chinese-Italian buffet (from $75/pax). Younger folks at your multigenerational party can enjoy the modern Italian fare while your grandparents can dig in on the traditional Chinese cuisine.
Here's an example of what you can expect on the buffet menu: Yang Zhou Fried Rice, Berries Clafoutis, Cream Of Cauliflower, Smoked Salmon Nicoise. There will also be free-flow soft drinks, coffee, and tea.
The birthday package also includes wireless microphones with built-in sound system, so there's plenty of ways to entertain your guests. You'll also get free admission to Sentosa so you can head out for more fun or even an afterparty.
Rate: From $75/pax
Address: 11 Cove Drive, #01-01, Sentosa Cove, Singapore 098497
Contact: 6305 6988
---
6. Oasia Hotel Downtown – Celebratory room packages
---

Image credit: @colininthewood via Instagram
One glance at the Oasia Hotel should tell you that this isn't just any ordinary hotel. Smack in the middle of the otherwise concrete Tanjong Pagar area, the red building covered with green creepers is hard to miss.

Oasia Hotel Downtown Club Room.
Image credit: Oasia Hotel 
Throw a stress-free party with their Celebratory Packages (from $433.62/night) where you can book different hotel rooms for the festivities. The basic Deluxe package includes breakfast for 2, free decorations, cupcakes, a box of Neapolitans, fruits, and wine to celebrate.
There are additional perks that come with the Club or Suite room, such as Club Lounge access with evening cocktails, refills for the minibar, and your choice of early check-in or late check-out.
Rates: From $433.62
Address: 100 Peck Seah Street, Singapore 079333
Contact: 6812 6900
---
7. Amara Sanctuary – Party planning services
---

Image credit: Amara Sanctuary
You won't have to bore over details when you choose to celebrate your birthday at Amara Sanctuary. Their birthday package includes party planning, where event coordinators will set up the venue with 30 helium balloons, 10 air-filled balloons, rose petals, and banners. The only decision-making you'll have to do is choosing what colours you want the balloons to be in.
With that done and dusted, go ahead and enjoy the rest of the celebration that includes a free 200g cake, bottle of house red or white wine, and breakfast for 2 at Shutters. Non-drinkers can also opt for a non-alcoholic drink instead of the house wine.
Rate: From $581/night
Address: 1 Larkhill Road, Singapore 099394
Contact: 6825 3888
---
8. Village Hotel Bugis – Free stay, balloons & 20L of beer
---

Image credit: Far East Hospitality  
Village Hotel Bugis's Joyous Birthday Celebration package is joyous indeed, especially when the hotel carefully maps out all the logistics that are needed. A function room will be set aside for you either in the afternoon or evening and you'll get to pick between an international buffet or 7-course Chinese menu.

The view from Village Hotel Bugis.
Image credit: @kikibeaudelaire via Instagram
Expect free-flow soft drinks and 20L of beer if your party hits the minimum number of 50 guests. If you have more than 70 guests, you'll also get to choose 2 additional perks including 150 helium balloons, a complimentary one-night stay in the Deluxe Room with free buffet breakfast for 2, an extra 30l of beer, and a bottle of wine per table. 
Rate: From $198/night 
Address: 390 Victoria Street, Singapore 188061
Contact: 6297 2828
---
9. Shangri-La Hotel – Formal ballroom buffets by hotel event planners
---

Image credit: Shangri-La Hotel
Weddings aren't the only time when you should have an over-the-top celebratory affair. With Shangri-La Hotel, your birthday is also the perfect excuse to go big or go home. Celebrate in the privacy of your ballroom, complete with fresh flower arrangements and free-flow drinks for the whole clan. There's even free parking available for up to 30% of your guests' attendance.
You and your guests will then get to dine on a 6-course Chinese banquet meal featuring superior soups, chicken, seafood, and noodle dishes. Each dish is individually plated, so your guests won't need to worry about any paiseh pieces. If you opt for the Longevity package, your birthday meal also includes an order of Longevity Buns.
Rate: From $138.80/pax
Address: 22 Orange Grove Road, Singapore 258350
Contact: 6737 3644
---
Hotels with birthday packages & freebies in Singapore
---
Though a little pricier, celebrating birthdays in a hotel can be a nice treat, especially if you're reaching a milestone such as turning 21 or hitting the big 3-0. Even if you're simply throwing a surprise party for a loved one, it'll be a very sweet gesture that will go a long way in creating memories to cherish for years to come.
More ways to celebrate birthdays:
---
Cover image adapted from: Hotel Fort Canning, D'Resort
Originally published on 21st June 2019. Last updated by Ong Yee Ching on 3rd May 2023.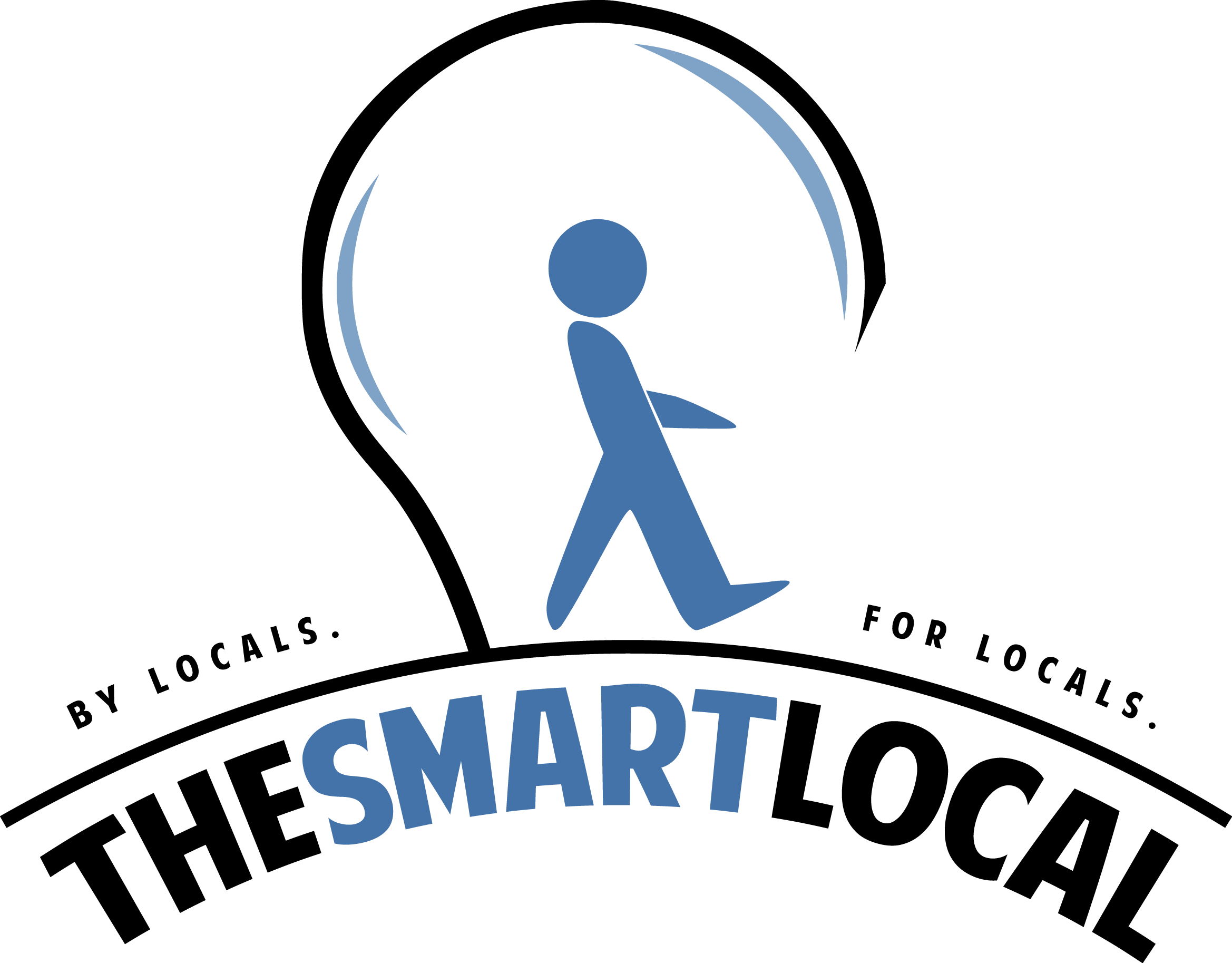 Drop us your email so you won't miss the latest news.