How to choose a home office chair
---
With WFH fast approaching its two-year anniversary, the odds are you now have a dedicated workspace at home. One of those upgrades you might have made would be to your home office chair. But if you're still having backaches and soreness, your chair might be the sneaky culprit that's lowkey hurting your body.
Here are seven ways your chair at home might not be the right fit for you and how you can choose one that supports your posture the best.
---
1. No headrest for head and neck support
---
Hands up if you're currently using a dining chair while working. It turns out that sitting all day long in a chair with no headrest may be causing your neck and shoulders to ache at the end of each day.
A headrest will help support your head and neck, giving you less of a reason to hunch forward as you type away. Over time, your body will automatically adjust its posture to remain upright. It also helps when you want to recline and take a quick 5-minute break like your productivity app suggested.
But that's not to say all chairs with headrests are A-OK. What separates average office chairs from great office chairs is an adjustable headrest that lets you fine-tune it to a comfortable angle for your head.
---
2. When your "office chair" is your bed or couch
---

Is it work from home or work from bed?
Many of us are guilty of working from the comfort of our beds or sofas because it's just so much cosier when you're tucked into your blanket. But the short term comfort does not outweigh the long-term harm to your spine and posture.
The softness of your bed and couch will increase the strain on your back and hips as they struggle to support your body. You'll also slowly start to slide down the bed to get comfortable, and your neck will have to work overtime just so you can see your laptop's screen.
Young adults who keep fit might not feel the effects right away, but give it a couple of years and you'll be aching to see a chiropractor in Singapore.
If you absolutely have to work on the bed, the least you can do is position yourself sitting upright with a pillow under your lower back to support your lumbar and spine.
---
3. The chair's height can't be adjusted
---
The height of your chair is one factor that determines how ergonomic your set up is. If it doesn't line up with your desk and your height, you'd find your body feeling more tired after a long day of working from home.
An ideal chair is height-adjustable so that your feet firmly touch the ground, and your knees are bent at a 90-degree angle. Your forearms should rest comfortably parallel to the surface of your desk.
---
4. No armrests to support your arms
---
Armrests are another part of office chairs that you don't really pay attention to until it's not there. The support it provides can reduce the strain on our arm muscles and help our arms be more precise when doing work. It also eases the load on our back from the weight of our arms too.
Getting up from your chair is also easier with armrests since you can just push down on it rather than put all the weight on your hip muscles. Look out for adjustable armrests when shopping for a new chair, as the quality-of-life perk will provide optimal support for your preferred way of sitting while working.
---
5. No back support can lead to hunching and slouching
---
A backrest is your best friend if you're going to be sitting for long periods of time. You can lean back, stretch, and relax to relieve some of that built-up tension after staring at Excel sheets for hours. It also prevents you from slouching and hunching when you're working at your desk.
Chairs with no back support make it slightly harder to do this since you'd have to correct your posture throughout the day. Plus, if you're going to spend a good amount of money on a high-quality chair, it better come with a comfortable and supportive backrest. Some chairs also include adjustable lumbar support to ensure your lower back doesn't go neglected.
P.S. Some chairs also might have a backrest that harms your posture instead of helping it as it's either too stiff, it curves the wrong way, or it's the wrong size. You can easily avoid this by trying the chair in person before buying it – make sure you can sit all the way in and the backrest can be adjusted to lean forwards or backwards.
---
6. There is no padding or support in your chair
---
You know your posterior is in for a rough time when you're sitting on a seat with zero padding. Our bottoms need some TLC too, and chairs with no cushion can cause it to ache after a couple of hours.
For long hours of work, you might want to opt for something more breathable like fabric or a mesh/weave material considering Singapore's humid climate. But if you'll be in an air-conditioned room for most of the day, leatherette is an atas and value-for-money option to consider too.
---
7. Your chair is unstable and rocks side to side
---
Wobbly chairs are a pet peeve most of us have. You've tried all the solutions including the tried-and-true method of folding up some paper and sticking it under the uneven leg. But even that's not enough sometimes, and it rattles your entire day when your chair can't even stay put.
If your chair is diagnosed with this problem, it might be a sign from the ergonomic gods to replace it entirely.
---
Support your posture better with the right office chair
---
Having the right chair will make working from home feel like you're sitting on cloud nine, and your back will thank you in the years to come. To avoid any of the issues mentioned above, choose a chair that will support your posture like the Secretlab TITAN Evo 2022.
There's often the misconception that Secretlab chairs are purely for gaming. But since they're already designed for maximum comfort and long sitting hours, they'd fit into your home office right away. The chair was also designed based on feedback from both gamers and non-gamers, with the seats further assessed and green-lit by orthopedic and biomechanic experts.
The ergonomics of the TITAN Evo 2022 will ensure your posture is in tip-top shape with features like an adaptable lumbar support system and a sculpted pebble seat base shaped for optimal support. Your head will also be cushioned by a memory foam pillow that attaches to the chair magnetically, a nifty upgrade from the elastic straps the accessory used to sport.

The Secretlab TITAN Evo 2022 in the Softweave Plus Cookies & Cream finish
For when you need to take a break, the armrests can be adjusted four different ways, and the backrest can be reclined 165-degrees with just a flick of a lever. There are also three sizes to choose from – Small, Regular, and XL – so pick the one that suits your body type best.
You can choose between three types of upholstery – NEO Hybrid Leatherette, SoftWeave Plus Fabric, and Napa Leather. The hybrid leatherette is 12 times more durable compared to regular PU leather, while the fabric is a breathable option to get you through humid days. Napa leather on the other hand, is the real deal for those who want to live a luxe life.
Along with a 5-year warranty, the Secretlab TITAN Evo 2022 could be your new home office chair from $629. You can also split the payments up to lessen the strain on your wallet with one of the buy-now-pay-later options available. 
---
This post was brought to you by Secretlab.
Photography by Clement Sim.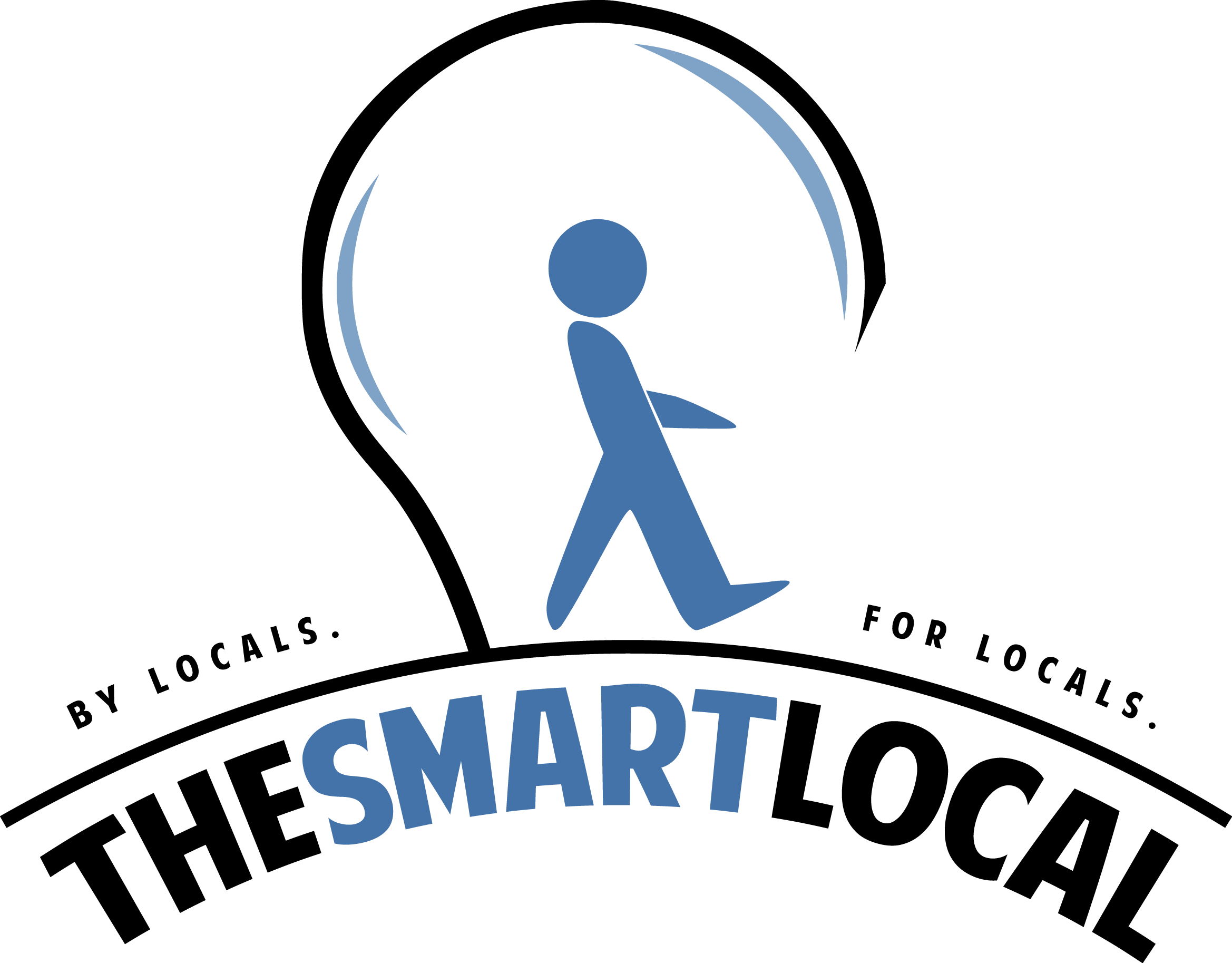 Drop us your email so you won't miss the latest news.