Home mold removal services in Singapore
---
There's nothing we Singaporeans like more than curling up in bed during a thunderstorm. But we're not the only ones that are enjoying the heavy rain our country has been experiencing. The air is more humid now, which means things stay damp. That creates the perfect environment for mold to grow and spread.
The nasty splotches of green and black aren't just unsightly; mold destroys organic material such as leather fabrics and wood furniture. They can also be a health hazard that causes respiratory issues in humans and pets.
If you've spotted the beginnings of a colony growing in your home, a good mold remover would do the trick. But for cases that are running amok, we've rounded up 8 home mold removal services in Singapore to get the job done:
---
1. Lumiair – Testings to prevent recurring mold growth
---
Finding the source of mold in your home can be tricky, as they're prone to growing in hidden corners. But that's where Lumiair comes in. Instead of just scrubbing away at visible spots, they use a mix of UV irradiation, negative air, and ozone machines to tackle airborne particles as well.

Image credit: Lumiair
These machines are made to suck spores out of the air, kill mold on surfaces, as well as eliminate any vile odour left behind from mold. As an added touch, antimicrobial treatments are applied on all surfaces so that the mold doesn't return. 
Address: 25 Kaki Bukit Place, Singapore 416203
Opening hours: 24 hours, Daily
Contact: 6741 3777 | Lumiair website
---
2. HVAC Engineering – Pet & kid-friendly cleaning solutions used
---

Image credit: HVAC Engineering
Eradicating mold doesn't have to involve harsh chemicals that could prove harmful to you and your family. HVAC Engineering uses cleaning solutions that have been approved by the National Environment Agency (NEA) to be used in homes with kids and pets. While we don't encourage it, it does mean that they won't be harmed should they lick the walls by accident.
For prolonged protection, you can top up $430 to get anti-mold paint that contains an antibacterial solution. The service also comes with active shield technology, which actively kills bacteria for 3 months.
Address: 21 Senang Crescent, HVAC Building, Singapore 416594
Opening hours: 24 hours, Daily
Contact: 6246 1107 | HVAC Engineering website
---
3. Ecosense
–
Anti-mold painting services available
---
For the environmentally-conscious, Ecosense gets rid of mold using a blend of safe chemicals that includes bleach, distilled white vinegar, and hydrogen peroxide. UV lights are also used to destroy any other pathogens left floating in the air.

Anti-mold painting service.
Image credit: Ecosense
You can also opt for an anti-mold paint job if you're looking to prevent regrowth in the future. The paint is suitable even on surfaces that get damp easily, such as ceilings, kitchens, and bathrooms. One coat is enough to protect your home from most mold species in Singapore.
Address: 531A Upper Cross Street, Hong Lim Complex, 051531
Opening hours: Mon-Fri 9am-6pm (Closed on Saturdays & Sundays)
Contact: 9819 8432 | Ecosense website
---
4. Four Removal – Tile regrouting service available
---
One of the top places that mold thrives in is the bathroom. It's constantly damp and humid, so it's no surprise you'll find mold growing on the grout between tiles. Four Removal not only aids in the removal of mold from homes, but they also provide additional tile regrouting services.

Before and after tile regrouting.
Image adapted from: Four Removal
Regrouting is necessary to prevent the regrowth of mold, especially if the grout is flaking and causing tiles to pop off. With their service, your bathrooms will look just as good as new, without a trace of mold.
Address: 1 Tampines North Drive 1, #08-57 T-Space, Singapore 528559
Opening hours: Mon-Sat 9am-6pm (Closed on Sundays)
Contact: 8778 8080 | Four Removal website
---
5. Disaster Restoration Singapore – 100% refund if incurable
---
If you can't discern mold from the original colour of your walls, you might want to call Disaster Restoration Singapore for mold remediation. They're used to dealing with large-scale projects such as restoring homes after the damaging effects of natural disasters like floods and earthquakes.

Image credit: Disaster Restoration Singapore
Rest assured, this means all traces of mold are destroyed from floors, walls, carpets, and furniture. In the rare event that they aren't able to fix your mold problem, they have a "no cure, no pay" policy even on restoration works that have been carried out.
Address: 3018 Bedok North Street 5, #01-14 Eastlink Building, Singapore 486132
Opening hours: 24 hours, Daily
Contact: 6241 9894 | Disaster Restoration Singapore website
---
6. Mouldgone – Refundable mold inspection fee with service booked
---
Before you sink money into deep cleaning services, you'll want to make sure that what you're dealing with first is mold. Mouldgone does inspections of homes and offices for mold before offering a quote on their services.

Image credit: Mouldgone
The thorough inspection process begins with systematically checking all possible areas for water leaks and damp areas to identify the root cause of mold. This is all written in a detailed report that includes the best ways to treat the infected areas. Each inspection costs $100 but you'll be able to offset the cost should you book a service with Mouldgone.
Address: 16 & 18 Jalan Mesin, Singapore 368815
Opening hours: Mon-Fri 8.30am-5.45pm | Sat 8.30am-1pm (Closed on Sundays)
Contact: 8183 6682 (WhatsApp only) | Mouldgone website
---
7. Air & Odor Management – Mold removal with tea tree oil
---
More than 200 businesses in Singapore have relied on Air & Odor Management for their mold problems. They use an au naturale way of combating mold growth with pure tea tree oil, which has been proven to be a strong antibacterial and antifungal agent.

Cleaning air filters.
Image credit: Air & Odor Management – AOM
The oil is fumigated over surfaces to quickly kill mold. The team then wipes down the infected areas with more tea tree oil to prevent mold from returning.
Address: 60 Ubi Crescent, #01-01 Ubi Techpark, Singapore 408569
Opening hours: Mon-Fri 8.30am-5.30pm (Closed on Saturdays & Sundays)
Contact: 6286 3333 | Air & Odor Management website
---
8. CleanWorthy – All prices listed on website
---

Image adapted from: CleanWorthy
For those on a tight budget, the last thing you'd want on your bill are hidden costs for mold remediation. Thankfully, CleanWorthy has a transparent pricing system where mold cleaning is charged per ceiling in the bedroom (from $268) or bathroom (from $168). 
Apart from eradicating mold, each service at CleanWorthy also comes with step-by-step advice on how to keep mildew and fungus out of your home for good. This includes how to apply cleaning agents onto moldy surfaces, as well as best cleaning practices for high humidity areas.
Opening hours: 9am-6pm, Daily
Contact: 9194 0123 | CleanWorthy website
---
Cure mold asap with these companies
---
Mold works quickly. It takes less than 24 hours for the pesky fungus to germinate and just a couple of hours to noticeably spread across surfaces. Before you allow this to take over your homes, check back on this list to deep clean your home from must and mildew.
For other cleaning tips:
---
Cover image adapted from: Disaster Restoration Singapore, Air & Odor Management – AOM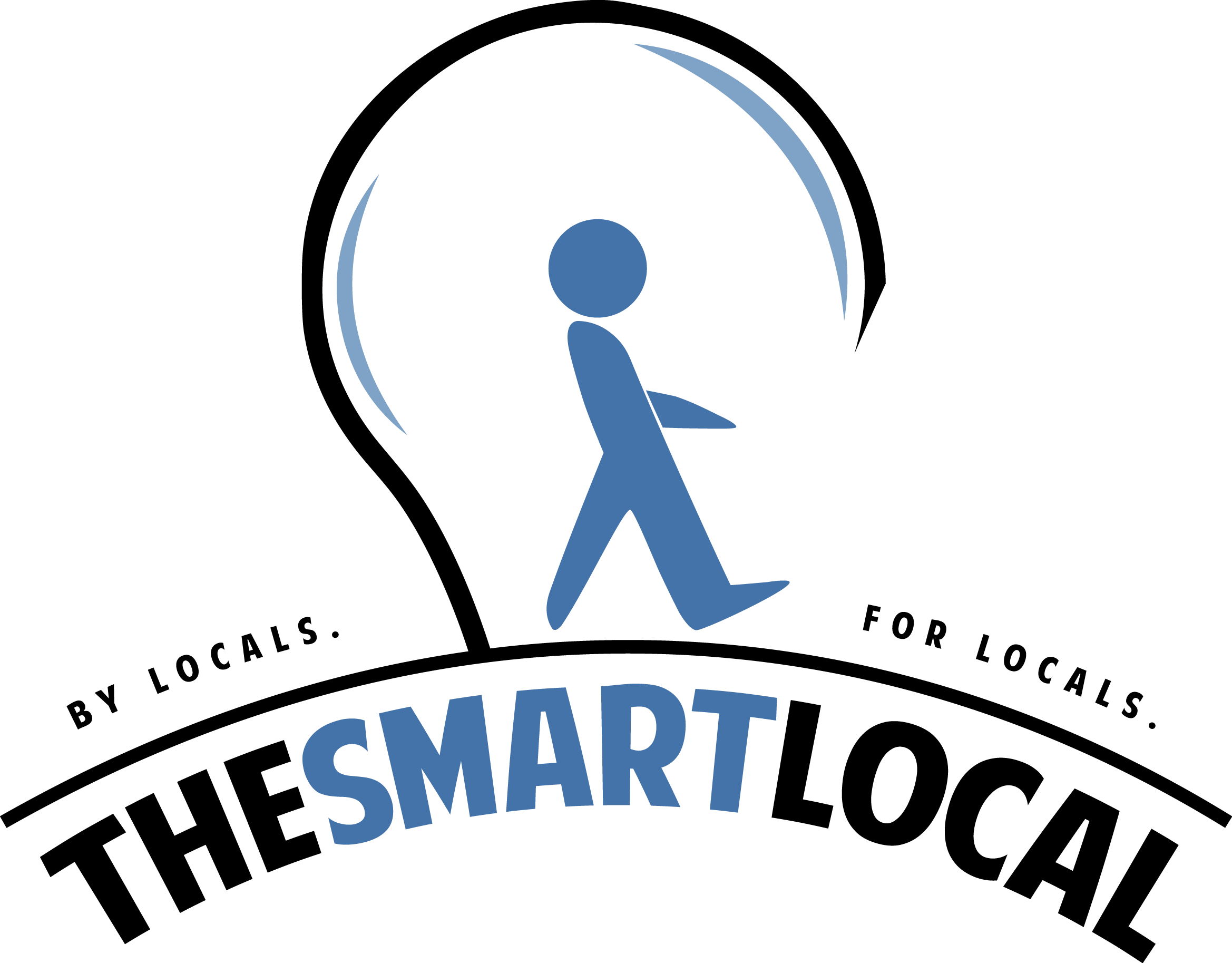 Drop us your email so you won't miss the latest news.