Hiking trails in Kuala Lumpur, Malaysia
You wouldn't normally associate KL with mountains, waterfalls and beautiful sunrises, but that is exactly what it has to offer! It doesn't matter if you're a novice hiker with little to no experience or an enthusiast looking for a bigger challenge; the best way to experience KL's nature is via hiking and there's always a trail for you.
Check out this list of 12 beautiful hiking trails in KL for a great workout and a beautiful way to spend your day outdoors.
1. Gasing Hill – Bukit Gasing Forest Park, Petaling Jaya
This hill is conveniently located just 15 minutes off Federal Highway and perfect for anyone who wants to experience what hiking is all about as it offers multiple routes. This trail is popular amongst residents in the neighbourhood and is constantly busy with people so you need not worry about getting lost as there's always someone you can ask for help.
There are a multitude of options from an easy 20 mins hike towards a watch tower which can continue on to a suspension bridge or a slightly longer hike to the lookout point at the Telekom Towers. Or, you could challenge yourself to a hike up a steep flight of steps aptly named the "Killer Stretch". A map of the routes can be found here.
Height: 160m
GPS Coordinates: 3.095232, 101.656228
Fees: NIL
Difficulty: Easy
Approximate hike time: 1 to 2.5 hours
2. Broga Hill – Semenyih
If you love sunrises, this is may be the hill for you. Most hikers will choose to start their hike at 5am (torchlight or headlamp required) in order to catch a glimpse of the skies slowly lighting up in orange hues. With that said, many a times the skies will just gradually light up rather than bestow you with a beautiful sunrise so you might need a few attempts.
The hike itself is fairly easy with a low gradient incline, just be careful on your descent as it can be quite slippery. There are 3 'peaks' and the middle one is said to be the one with the best view of the sunrise.
Height: 400m
GPS Coordinates: 2.938398, 101.901086
Fees: RM2/parking vehicle
Difficulty: Easy
Approximate hike time: 2 to 2.5 hours
3. Forest Research Institute Malaysia (FRIM) – Kepong
FRIM is an area open to the public for a small fee for various activities like jogging, hiking, cycling or just having a picnic. There are several trails within FRIM with one of the more popular ones being the Rover Track which leads towards the Canopy Walk. An additional fee is charged for the Canopy Walk and tickets can be bought at the One Stop Centre before you begin your hike.
Go early as there are limited entries to the Canopy Walk every day. The trails here are relatively flat with a gradual incline making it suitable for beginners and children. A map of the area can be found here.
Height: 215m
GPS Coordinates: 3.236079, 101.634778
Fees: Entrance – RM1.05/Malaysian & RM5.30/Non Malaysian | Car Entry – RM5.30 | Canopy walk – RM5/Malaysian & RM20/Non-Malaysian
Difficulty: Easy to moderate
Approximate hike time: 1 to 2 hours
4. Puchong Hill (Hutan Simpanan Ayer Hitam) – Bandar Puteri Puchong
This hidden gem is a lesser known hill even to frequent hikers in Puchong. The hill is located in a forest reserve which is jointly managed by the Forestry Ministry and UPM. This forest reserve is considered private property but the trail is commonly hiked by the local residents from the area.
However, the trail from the peak leading towards the waterfall is out of bounds. An official permit can be applied via the Official UPM Ranger Office at Taman Saujana Puchong (Jalan SP 10/13). The entire route is one big circle so whether you take the left or right when you reach a fork in your path; you will reach the same open area at the peak. There is one steep climb but other than that the hike is fairly easy. The trail can get very muddy and slippery so avoid this hill right after a downpour.
Height: 233m
GPS Coordinates: 3.024687, 101.629745
Fees: NIL
Difficulty: Easy to moderate
Approximate hike time: 1 to 2 hours
5. Saga Hill (a.k.a. Apek Hill) – Taman Saga, Ampang
Saga Hill is one of those hills with several entry points that all meet up at the same landing area. The entry points are not within the vicinity of each other so make sure you go back the same way you came from or you might end up having to catch a taxi back to your starting point.
There are 2 entry points in Cheras (Cheras Awana and Cheras Hartamas) and one in Ampang (Taman Saga) and they offer varying degrees of difficulty and distance. Expect this hike to be slighter longer and tougher than the earlier hills mentioned.
An interesting stop along Trek A & C from the Taman Saga entry is an outdoor makeshift gym. There are dumbbells, pull-up bars, parallel bars and several other exercise equipment you can use to work out with if the hike is not strenuous enough for you. There are also a couple of small waterfalls you can make your way towards after you reach the peak. The waterfalls feel very much like a good massage on your shoulders if you choose to get yourself wet.
Height: 410m
GPS Coordinates: Taman Saga – 3.111633, 101.772129 | Awana Cheras – 3.089855, 101.766092 | Cheras Hartamas – 3.092160, 101.765675
Fees: Nil
Difficulty: Easy to moderate
Approximate hike time: 2 to 3 hours
6. Mount (Gunung) Tok Wan – Semenyih
Mount Tok Wan is a trail more often than not overlooked by hikers as it lies beyond Broga Hill so in order to hike this trail you need to get to the peak of Broga which is also the start point for Tok Wan.
For the avid hiker, Broga is probably not the choice place to hike and for the uninitiated, going beyond the peak of Broga is somewhat daunting. However, this is still a trail worth exploring with its moderately easy and not too steep trails. The Tok Wan trail will take approximately 2 to 3 hours to complete.
Height: 675m
GPS Coordinates: 2.938398, 101.901086
Fees: RM2/parking vehicle
Difficulty: Moderate
Approximate hike time: 5 to 6 hours
7. Tabur West Hill – Taman Melawati
Tabur West (also known as the Dragon's Backbone or Quartz Ridge) offers the most breathtaking views in KL. Here is where the bar is raised when it comes to difficulty. Although the actual hike itself is not difficult, this is a tactical hike due to the nature of the terrain and trail which mainly consist of rocks and quartz making it quite precarious. Hikers are advised to be extra careful and for those with a fear of heights, this trail may require some courage.
The hike to the peak is a fairly short ascent and the rest of the hike is spent traversing the ridge. Located just by the gates of the Klang Gate Dam, it is no surprise that the view spans the entire dam and on a clear day you can even catch a glimpse of Genting Highlands. On the opposite side of the dam, you get the view of KL city complete with the KL Towers and KLCC so it is as if you are straddling two worlds when you are at the peak.
This trail involves some rope work and rock climbing so some gloves would come in handy. A requirement for a permit has been imposed earlier this year and it can be obtained from Selangor Forestry Office.
Height: 275m
GPS Coordinates: 3.234341, 101.749541
Fees: RM5/person for permit
Difficulty: Moderate (Tactical)
Approximate hike time: 2.5 to 3.5 hours
8. Tabur East Hill – Taman Melawati
Tabur East is the sibling of Tabur West with similar views and terrain but the trail is slightly more difficult simply due to the fact that there are less hikers on this route so the trail is less travelled and the ascent is a tad longer. Entry point for this trail is hidden behind the main pipes of the Dam. The main difference between West and East is the end point of the hike.
Tabur East ends with a cliff which is not for the faint hearted but if you are not afraid of heights, sitting on its edge is rather exhilarating. So far there are no requirements for a permit to hike this route.
Height: 446m
GPS Coordinates: 3.232645, 101.749899
Fees: NIL
Difficulty: Moderate (Tactical)
Approximate hike time: 2.5 to 3.5 hours
9. Mount (Gunung) Datuk – Rembau, Negeri Sembilan
A short 1.5hrs drive South of KL will bring you to the foot of this mountain. A popular hike for the view at the top, the journey up is a mix of gradual and steep inclines within a lush green forest. A quick tip for those who feel like the trail seems to go on forever – once you see a huge rock in your path you know you are just a quick 20 mins from the peak.
The last bit of this hike gets a little exciting as you maneuver yourself up several huge rocks using a series of aluminium ladders that have been anchored to the rocks. Once you are at the peak, you are greeted by a spectacular view of the entire Rembau area and often even some beautiful rainbows that make up the icing on your cake.
Height: 884m
GPS Coordinates: 2.547516, 102.169467
Fees: RM5/person
Difficulty: Moderate
Approximate hike time: 5.5 to 6.5 hours
10. Kutu Hill – Kuala Kubu Bahru
If you are looking for some variety through your hike, this hill probably has it all. However, don't be fooled by the word "hill" as this hike will require some level of fitness and experience and is taller than some mountains. A short 90mins drive north of KL, this hill offers river crossings, bamboo forest trails, root climbs, huge boulders, ruins of old structures, ladder climbs and a breathtaking view to top it all off.
Do expect to spend a good half a day on this hike as your maneuver your way up steep inclines and climbing challenges along the way but the variety in the trail does provide some relief and the final push to the peak is well rewarded. Formerly known as Treacher's Hill, this hill was once a colonial hill station which explains the ruins found near the peak of the hike.
Height: 1050m
GPS Coordinates: 3.578389, 101.734763
Fees: NIL
Difficulty: Moderate
Approximate hike time: 6 to 7 hours
11. Mount (Gunung) Angsi – Ulu Bendul/Bukit Putus, Negeri Sembilan
Mount Angsi is another mountain which is just 1.5hrs South of KL and it can be accessed from 2 points. You can either begin your hike from Ulu Bendul (via Hutan Lipur Ulu Bendul) or from Bukit Putus which is on the opposite side of the mountain. If you are hiking for training purposes then Ulu Bendul would be the choice for you. It is around 2 hours more than the Bukit Putus trail and has sufficient steepness and continuous stretches that will definitely make you stop to catch your breath.
Once you reach the top (both access points will meet at the same peak), there is a nice open clearing that is cooling (due to the altitude) and perfect for a short picnic. Of course lugging up your food to the peak is extra weight but if you are up for that little bit of extra training, try carrying a watermelon along with you. A watermelon (pre-refrigerated overnight) taste so much more satisfying at higher altitudes. We kid you not.
Height: 825m
GPS Coordinates: Ulu Bendul – 2.704178, 102.110104 | Bukit Putus – 2.701996, 102.050027
Fees: RM5/person
Difficulty: Moderate to difficult
Approximate hike time: 6 to 7 hours
12. Mount (Gunung) Nuang – Hulu Langat, Selangor / Janda Baik, Pahang
This is by far the toughest hike within the vicinity of KL. It straddles the border between Selangor and Pahang but is only an hour or so from KL by car. As this involves a full day hike you should be prepared for a long day ahead and plan your meals accordingly.
There are again 2 access points to this mountain either via Hulu Langat or Janda Baik. The hike duration and difficulty does differ quite a bit between both points with Hulu Langat being the longer and tougher route which will take you a good 4 hours more. This is mainly due to the long walk/hike coined the "never ending road" through a bamboo forest before reaching several river crossings and a camping site. Past this camping site is where the real hike begins. Continuous steep hikes and literal climbs at some stretches will have you clambering up tree roots and massive steps. It will take quite a bit of endurance and perseverance to push through to the peak and many have doubled back halfway.
Though the view at the peak isn't exactly the best, the fact that you conquered Nuang will leave you with a great sense of accomplishment. This is a very popular training ground for people planning to hike Mount Kota Kinabalu. As many a hikers say, if you can do Nuang, Kota Kinabalu will be no problem whatsoever.
Height: 1493m
GPS Coordinates: Hulu Langat – 3.216731, 101.883676 | Janda Baik – 3.267831, 101.900588
Fees: RM1/person (via Hulu Langat)
Difficulty: Difficult
Approximate hike time: 11 to 12 hours (via Hulu Langat) | 7 to 8 hours (via Janda Baik)
Get your hiking on
Now that you have a glimpse of what lies beyond this concrete jungle, we do hope that you will be inspired to go out there and get a little closer to Mother Nature. Whether it is your first hike or your 50th, it will still be a good day spent. Gather some friends and make plans for this weekend!
*Note: We do recommend for novices that you do the hikes with someone who is familiar with the route for safety purposes.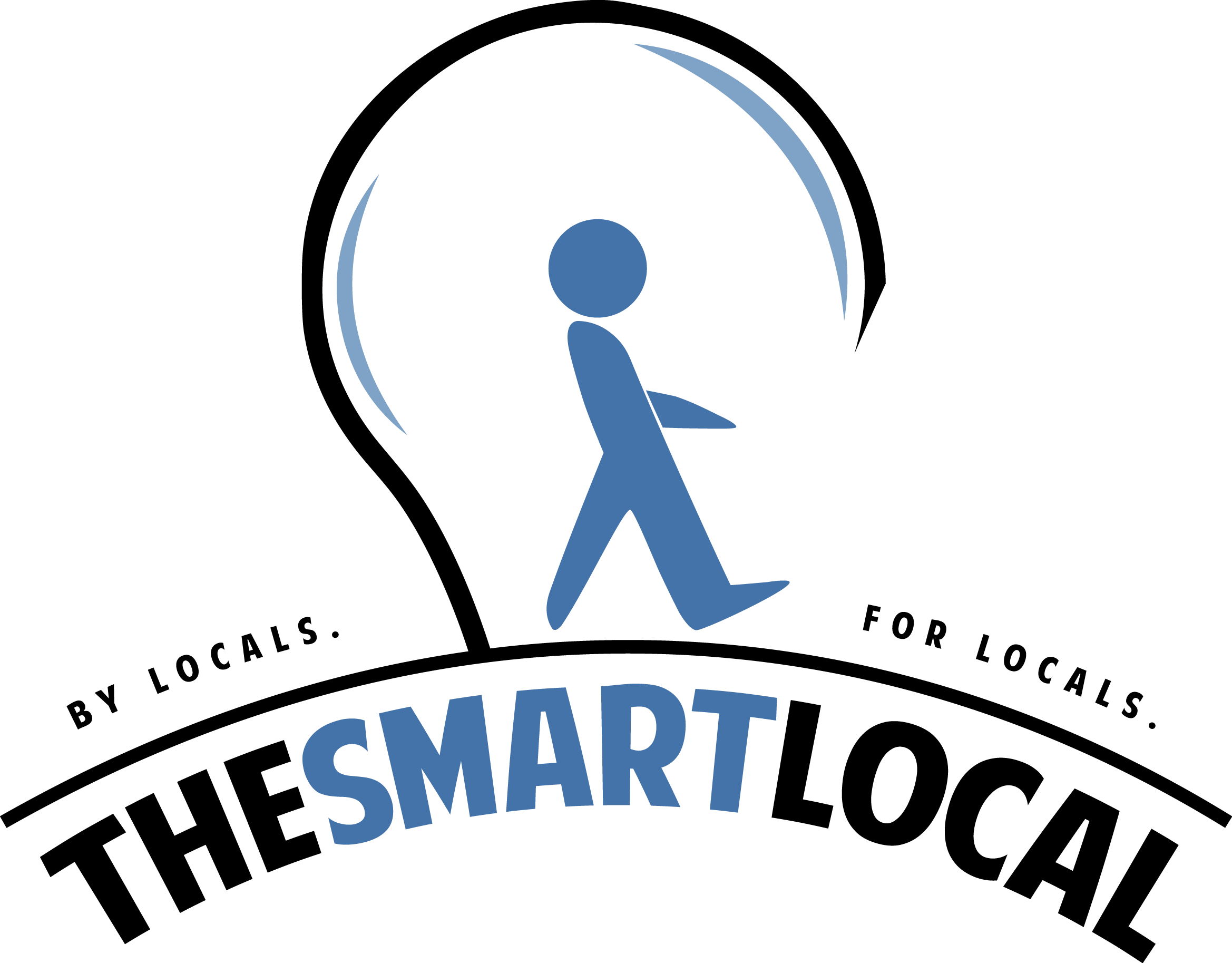 Drop us your email so you won't miss the latest news.